From 1936-1967, the Green Book was an essential guide for black travelers, providing information about the establishments where they would be safe and welcome while navigating their way across a segregated country. This is the second in a series of articles about the legacy of Green Book sites in Chicago. Read the first here. 
BRONZEVILLE — No two vacant lots are alike, and yet again they're all kind of the same.
What defines a vacant lot isn't what's there, it's what's not there. And in Chicago, most of the black-owned and operated businesses that once hosted Duke Ellington and Jesse Owens are gone — with not so much as a plaque to mark their legacy.
Cultural documentarian Candacy Taylor has been cataloguing Green Book sites since 2013. Over the course of her travels to 48 states and some 3,600 locations, she's found that fewer than one-third of the buildings in the book still exist.
Similarly, in the two years she's been chasing Green Book sites across 12 states, Libertyville-based photographer Sarah Hoskins has come across just one still doing business under the same name and owner: The James Beard-recognized Dooky Chase restaurant in New Orleans, run by 96-year-old Leah Chase.
"Finding Mrs. Chase was this golden, wonderful moment," Hoskins said, in an otherwise frustrating pursuit.
"I might go out for two days and find one thing. You'll drive and you get a sense, 'It's all going to be bulldozed,'" she said. "Most of them [the sites] aren't there. That's really depressing."
Chicago is no exception.

Grab a map of Green Book sites and set out in search of hotels that would have welcomed black guests in the 1940s, '50s and '60s.
The Green Gables Hotel, an imposing castle-like building with a sky piercing spire, should be at the corner of Lake Park and Oakwood. It's not.
Head to 64th and Woodlawn for the elegant Flatiron-style Wedgewood Towers, Green Book listed 1952-67. Nothing.
Fill in the blanks: at 64th and Cottage Grove, the seven-story Pershing Hotel (Green Book, 1947-67); at 60th and King Drive, the Southway Hotel (Green Book, 1938-67); and at 46th and King Drive, the Manor House (Green Book, 1949-67).
Gone.
For Hoskins, nothing encapsulates the sense of loss inherent in her Green Book project like the state of the former Southway Hotel site, where a mural of President Barack Obama watches over the vacant lot. (See photo at top of story).
"It's kind of how I feel about the whole project itself: We had hope and now we're hopeless," she said. "These places [Green Book sites], this is where people would go to feel safe and now these are anything but."
'Then Came Public Housing'
Harold Lucas grew up in Bronzeville's Ida B. Wells Homes. Now 76 years old, he's lived through both the racist policies that confined Chicago's mushrooming black population to a narrow strip of South Side land, and then the racist policies that blew the same community apart in the name of urban renewal.
On a recent weekday afternoon, Lucas, who remains a fierce activist on behalf of Bronzeville, pored over a spreadsheet of the area's Green Book sites.
"The Hayes [hotel], demolished. The 400 Club, gone. The Rhumboogie, demolished. Manor House, demolished. McGowan's, gone, there's nothing there. Roberts Show Lounge, there's a church there now," he said.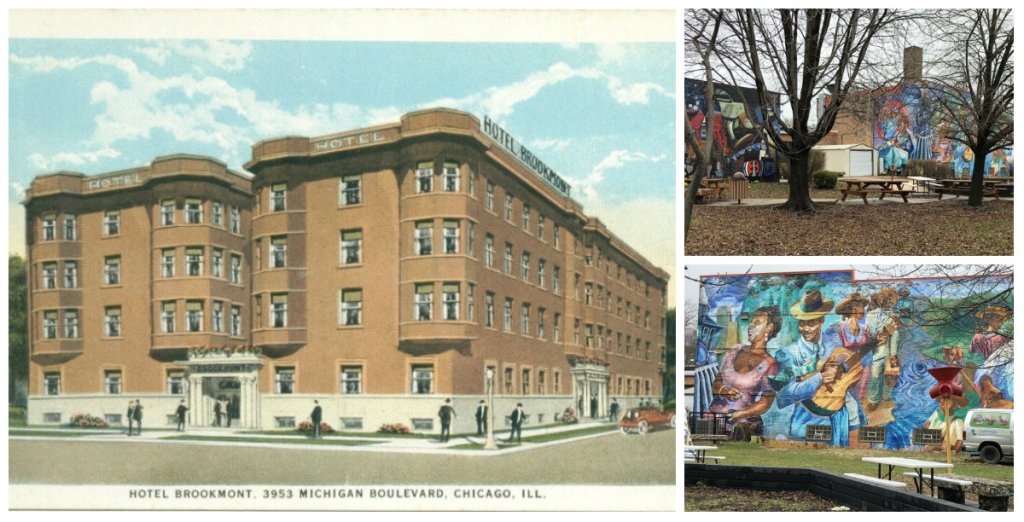 Some of the buildings were lost to eminent domain grabs by the city and the University of Chicago, Lucas said, and others to abandonment and disinvestment as Bronzeville's fortunes sharply declined following World War II.
"And then came public housing," Lucas said.
As residents were funneled into massive Chicago Housing Authority complexes like the Robert Taylor Homes, neighborhood housing was demolished. That included numerous Green Book-listed hotels, many of which were residential in nature and provided temporary housing to seasonal workers, traveling businessmen and young married couples, among others.
According to an application submitted to the National Register of Historic Places, at least 15 residential hotels were constructed in Woodlawn between 1910 and 1930. By 2012, all but one had been demolished to make way for public housing.
"If you're going to erase a community's history, you've got to kill the landmarks," Lucas said.
Olympian Jesse Owens had a stake in the Wedgewood Towers (designed by the same man responsible for White Castle's iconic look). Duke Ellington stayed at the Southway. Charlie Parker played the Pershing's ballroom.
Vacant lots.

"You lose the history, you lose the generational understanding," said Lucas. "Children can't look back and see what was done and how to keep moving forward."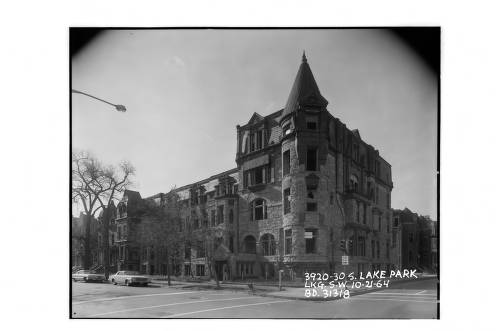 Still Standing
Coming across Green Book sites that have been preserved is like running into an old friend you never knew you had.
Say hello to the Ritz Hotel (Green Book, 1938-67, now apartments), still holding down the fort at Oakwood and King Drive, though these days the folks who flock to the building aren't so much interested in a history lesson as they are the Chicago's Home of Chicken and Waffles restaurant on the ground floor.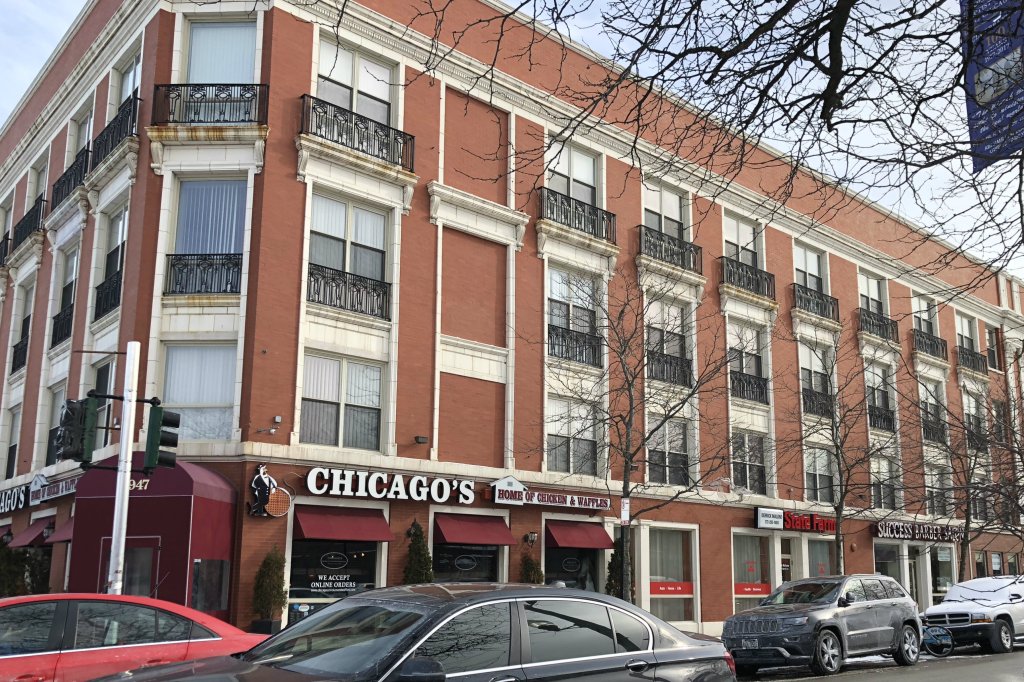 The Strand (Green Book, 1953-67) — the site of a famous lounge that drew acts like Sonny Rollins, B.B. King and John Coltrane — holds the distinction of being the sole survivor of that Woodlawn residential hotel massacre. Purchased in 2014 after sitting vacant for years, the building, from the same architects who designed Wrigley Field, has been renovated as apartments for low-income residents.
"We recognize [the Strand] is a beacon for the neighborhood," Bonnie McDonald, president of Landmarks Illinois, told the South Side Weekly in 2017. "The history of this property only contributes to the importance of it in the neighborhood."
The Sutherland (Green Book, 1953-67), a rare integrated hotel, was another mecca for jazz lovers at 47th and Drexel. It, too, suffered during the area's economic decline. For a time, the building was operated as low- and moderate-income rental housing before being purchased and renovated as luxury apartments.
Perhaps the most important preservation effort coalesced around the Wabash YMCA, a building central to the stories of so many African-Americans who arrived in the Promised Land of Chicago during the Great Migration.
The YMCA (Green Book, 1938-57) opened in 1913 at 3763 S. Wabash Ave., the first "Y for coloreds" in the U.S. For migrants, the "Y" operated in some ways as a sort of Ellis Island-style welcome and orientation center, and also became a community hub for social events, recreation and education.
Its many services included providing sleeping rooms to black men traveling through Chicago. Among those who sought lodging at the Wabash "Y" was author, educator and prominent scholar Carter Woodson.
It was during one of his stays at the "Y" that Woodson and a group of friends developed the idea in 1926 for "Negro History Week," which expanded into Black History Month in 1976.
The Wabash "Y" was nearly a casualty of the wrecking ball when the building was slated for demolition in the early 1990s, having fallen into disuse. A group of four area churches combined forces to purchase the property and save the "Y."
"It would have been a loss. The building's been a treasure," said Patricia Abrams, executive director of The Renaissance Collaborative, which now operates out of the Wabash "Y."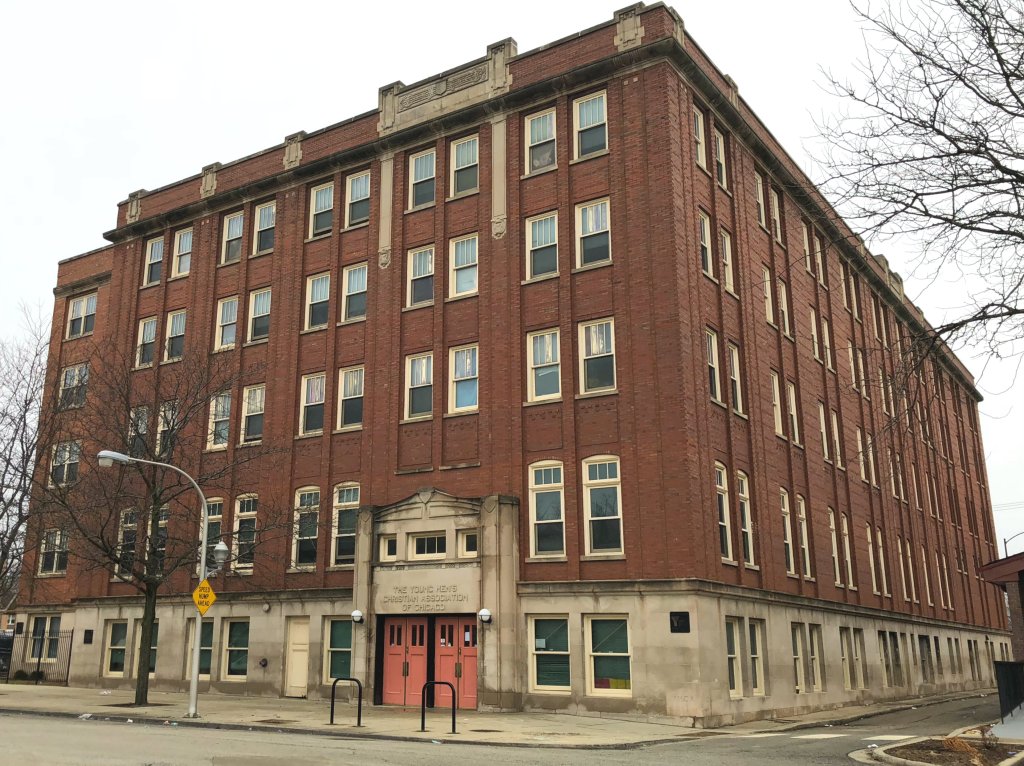 Since 2000, the collaborative has provided transitional housing, in the form of 101 studio units, to people reintegrating into society — be it the formerly homeless, the newly released from prison, etc.
Wraparound social services are also offered — whatever is required to help people rebuild their lives, Abrams said.
Every year, the collaborative hosts a public event during February as one of the ways to highlight the building's role as the birthplace of Black History Month.
More importantly, the collaborative continues to honor the original spirit of the Wabash YMCA by maintaining the building's focus as a way forward for people, Abrams said.
The churches' choice of the name Renaissance Collaborative for the reborn Wabash "Y" was no coincidence, she noted.
Said Abrams: "They called it the Renaissance to mirror the [Y's] history — a place where people can get a start."

PART 1: The Real 'Green Book': In Chicago, The Famous Directory For Black Motorists Pointed To Bronzeville
PART 2: The Real 'Green Book' In Chicago: Vacant Lots Replace Black-Owned Businesses That Once Thrived In Bronzeville And Beyond
PART 3: Annie Malone Was A Millionaire Black Hair Icon Whose Mansions Were Listed In The Green Book — But Her Legacy Is Often Overlooked
PART 4: The Palm And The Parkway: A Tale Of Two Chicago Green Book Sites — One Lost, One Found
https://api.tiles.mapbox.com/mapbox-gl-js/v0.52.0/mapbox-gl.js
' + feature.properties.IMAGE + '
' + feature.properties.SOURCE + '
' + feature.properties.BUSINESS + '
' + feature.properties.ADDRESS + '
' + feature.properties.TYPE + '
' + feature.properties.YEARS + '
Do stories like this matter to you? Subscribe to Block Club Chicago. Every dime we make funds reporting from Chicago's neighborhoods.