LITTLE VILLAGE — Moving through the viaduct just south of Cermak Road and Central Park Avenue, it's hard to miss the 12-foot-tall mural of Pastor Vic — painted in 2016 to honor his commitment to the neighborhood he loved.
Victor Rodriguez, a fierce advocate for social justice causes and well-known pastor at La Villita Community Church, unexpectedly died Monday night following health complications at the age of 52, his son Victor confirmed.
In serving the neighborhood he loved, Pastor Vic worked with children and teens to develop the next generation of "indigenous leaders" in Little Village, his 20-year-old son said. He made the church a hub for youth — a boxing club, After School Matters program and other youth programs all call the church home thanks to his efforts.
"His mission from the beginning was to help improve the community," his son Victor said.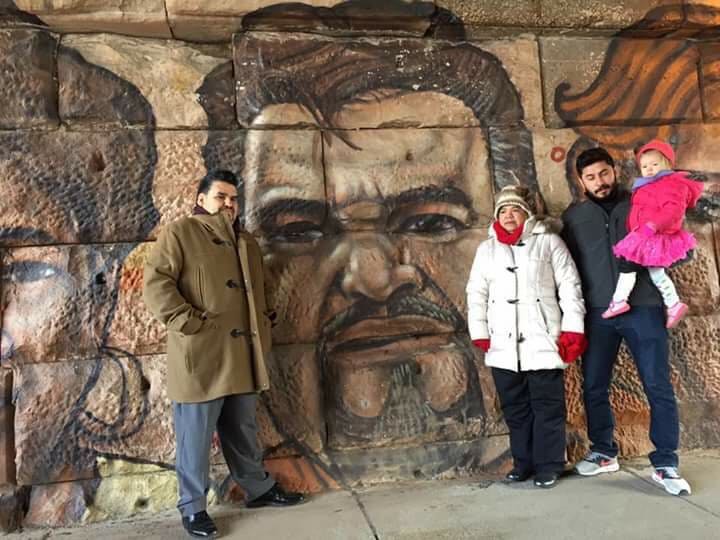 Born in Durango, Mexico, Pastor Vic's life in Little Village began at age 9, when his family immigrated to the neighborhood of the city's Southwest Side. He found faith at an early age, his longtime friend Silvia Raso said.
Raso and Pastor Vic were part of the same youth group when they were children — even founding a food pantry out of the church.
"We would pass out food every other Saturday at our church," she remembered.
In 1992, a year after marrying his wife, Magdalena Rodriguez, Pastor Vic launched a Prince of Peace Christian Church in at 31st Street and Avers Avenue in Little Village. Seven years later, he became the lead pastor at La Villita Community Church.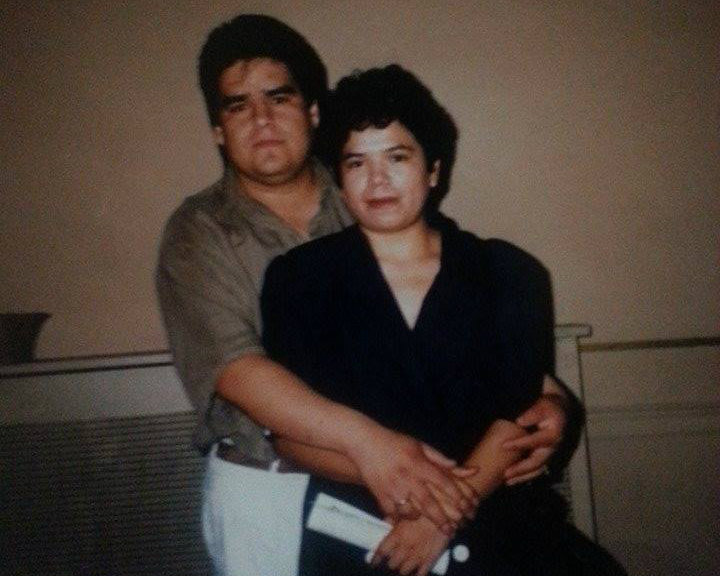 In his 20 years as pastor, he worked to transform the church into a refuge for the neighborhood's youth, where they could flourish as they prepared to enter adulthood, his wife Magdalena said.
Father Figure To Many
In 2006, the Chicago Youth Boxing Club, a boxing gym, moved into the church, Del Raso remembered. Not long after that, Pastor Vic became the executive director.
The goal was to "save these kids, get them off the street," Del Raso said, using their passion for boxing.
"We wanted to work to give them a skill set …to be able to maneuver in life," Del Raso said.
In the more than a decade since it moved into the church, the program has expanded, taking kids on college visits and offering a scholarship program to the boxers.
Some of the boxing club's former boxers have even gone on to win national boxing championships in college. That success was in large part because of Pastor Vic, Del Raso said.
"He was a father figure to a lot of these kids," Del Raso said.
In one particularly memorable moment, Pastor Vic told one young boxer he was proud of her, Del Raso recalled.
"She turned around and she started to cry. He asked, 'Por que lloras? Why are you crying?"
The girl responded: "Because no one has ever told me that," Del Raso remembered through tears. 
'Little Village is sad today'
On Monday night, the night Pastor Vic died, nearly 100 people gathered in the churches lobby, mourning the loss.
For many of the church's members, it felt like they lost a close family member, his son Victor said — "to some, [he was like their] only close family."
"He made everyone feel loved," his son said.
Early Tuesday morning, his son Victor woke up to dozens of messages from people who had known his father over the years.
"Little Village is sad today," the eldest son remembers telling his mom.
"All these messages go to show how he really does leave a legacy of love, peace and justice. Everything he did he had God and the community in mind."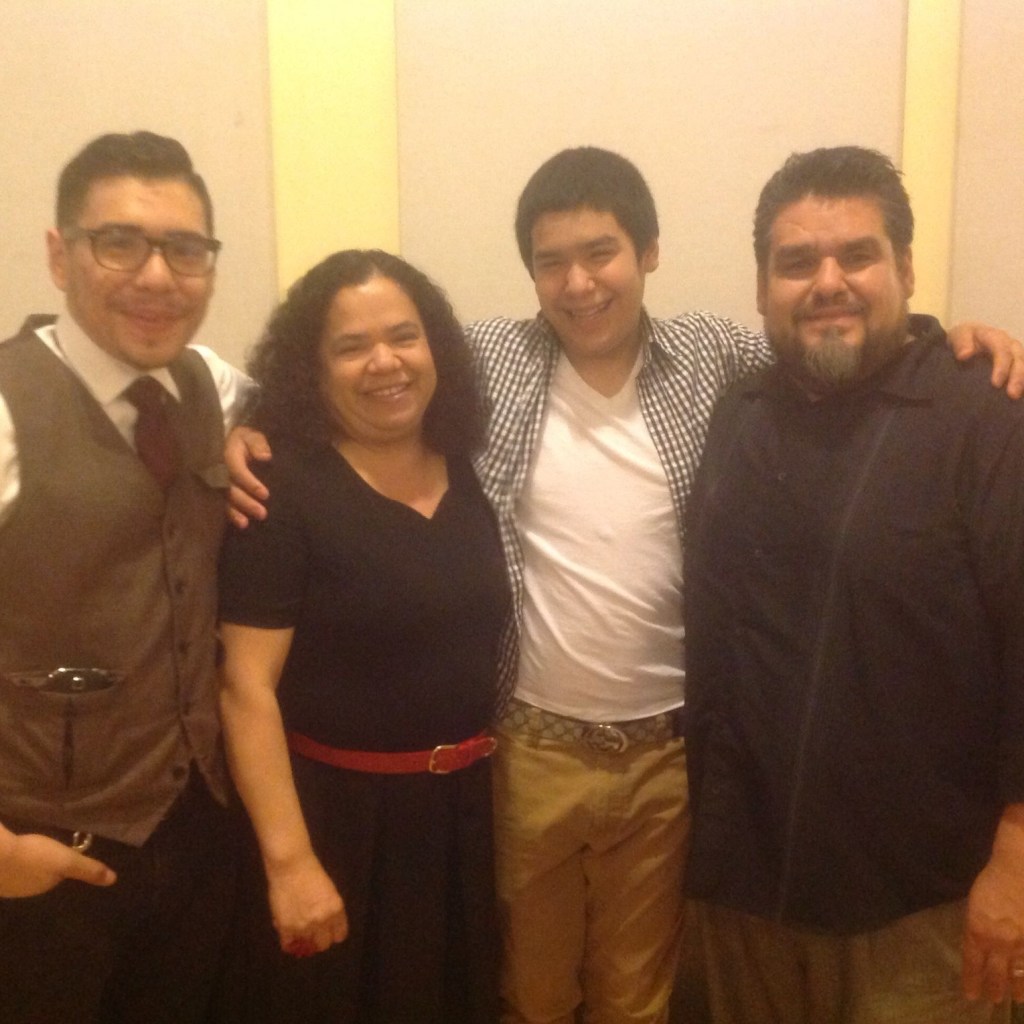 Pastor Vic's 17-year-old son, Isaiah Rodriguez, said his father had an "open door" policy, building bridges with everyone in the neighborhood.
"He treated everyone the same, with care and love, it didn't matter the type of person you were," Isaiah said. "He cared for everyone."
In an interview with the Chicago Tribune, Pastor Vic said he aimed to meet people where they are. 
 "Everyone wants to save everybody," Rodriguez said in the video interview.
"Not everyone wants to walk. You have to be able to get your shoes full of mud. You have to walk with people, you have to shepherd people where they're at."
'Turned gang members into peace ambassadors'
Richard Juarez, a member of La Villita Church who has known Pastor Vic since the eighth grade, was shocked by the passing of his close friend.
"The influence he has had is immeasurable. He has sown seeds of respect, love, and unity," said Juarez, who is running for alderman in the 22nd Ward. "The seeds he has planted, we will see results for years to come."
U.S. Rep. Jesus "Chuy" Garcia said Pastor Vic's passing was a "huge loss" for Little Village and Chicago, praising his boxing program.
"Pastor Vic turned gang members into peace ambassadors.  The programs he started at his church broke barriers between Latinos, African-Americans and white youth," Garcia said. "His church became a place of hope that changed lives."
Jaime di Paulo, former executive director of the Little Village Chamber of Commerce, remembered Pastor Vic as a "passionate" advocate for the neighborhood who was "unafraid to speak his mind."
"This guy was incredible," di Paulo said. "He was one of those voices that will be missed."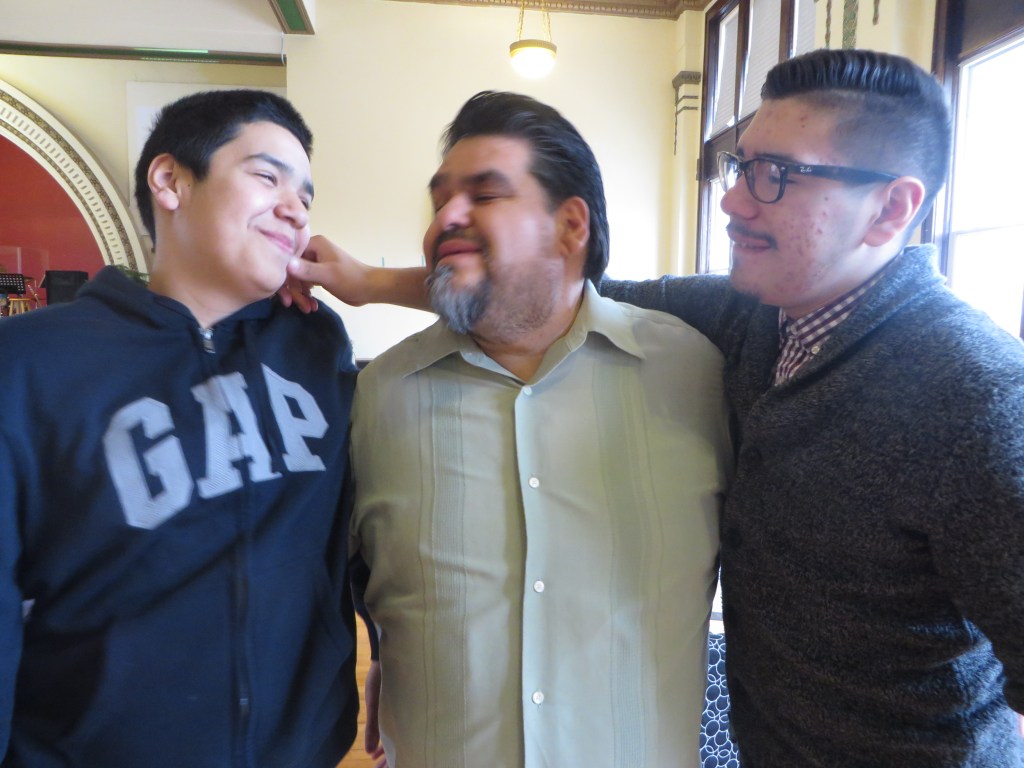 Robert Castaneda, executive director and co-founder of Beyond the Ball, a Little Village group that uses sports to reach youth, said Pastor Vic was selflessly dedicated to the community.
"Pastor Vic's whole life revolved around people. He loved his neighborhood, he loved empowering youth," Castaneda said. 
Castaneda, who has known Rodriguez for 15 years, said the pastor met neighbors where they were. He was always "building people up, challenging them, holding them accountable."
"When I think of Vic, I think of the word love. He loved his children, his wife, his church, his community…that's the legacy he leaves."
Remembering Pastor Vic
Pastor Vic's son, Victor, hopes the Little Village community will continue his father work. Most recently, Pastor Vic was working to create an affordable housing corporation to help renovate dilapidated homes to help families become homeowners.
He hopes his father's death become a "call to action."
"Now in his passing, we have to step up," Victor said.
On Friday, La Villita Community Church, 2300 S. Millard Ave., will host a visitation from 2-7 p.m. followed by a funeral service.
On Sunday, the church will host its regular service at 10 a.m. followed by a celebration at his life.
His son said Pastor Vic, a huge White Sox fan, has a special request for those celebrating his life at his funeral this weekend.
"He used to say, 'When I pass away, I don't want sad faces, I don't want black clothes, and I don't want Cubs gear at my funeral.'"
Do stories like this matter to you? Subscribe to Block Club Chicago. Every dime we make funds reporting from Chicago's neighborhoods.