WICKER PARK — Ayda Keshtkar is growing weary of Instagram.
Specifically, the 28-year-old is tired of seeing people attend art shows, snap selfies and walk out the door.
"I want people to hang out at art shows, to make friends and to make memories," she said. "Rather than get a quick photo-op."
That's part of the philosophy driving "Garden of Eden," a two-day arts pop-up taking place this Valentine's Day weekend from 8 p.m.-1 a.m. Friday and Saturday at The Robey Hotel, 2018 W. North Ave.
What sets "Garden of Eden" apart, Keshtkar said, is that the public itself will have a personal hand in curating the experience.
For example, a card-making station will be set up alongside live performances from Wicker Park-based Pyrotechniq Productions.
"I want to give this experience to the people," she said. "They should want it. It doesn't happen as often in Chicago."
Keshtkar is paying her artists, performers and the Robey out-of-pocket. She will be accepting donations at the event.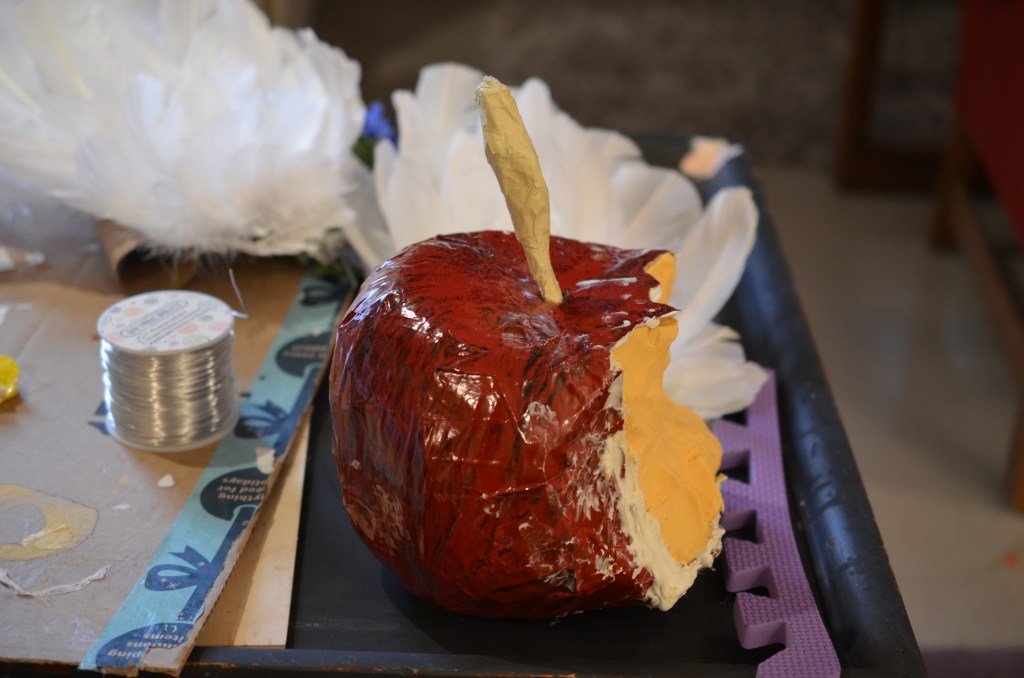 When visitors first enter "Garden of Eden" they will walk through a lush tunnel with ivy leaves and flowers flowing down from the ceiling.
Inside, several three-dimensional art installations will play into the "Garden of Eden" theme: snakes wrapped around tree limbs, green and red apples hanging from a Tree of Life and a wall filled with bright colorful flowers.
The flower wall will include an embedded seating area that will fit two people. (Selfie-approved, Keshtkar noted.)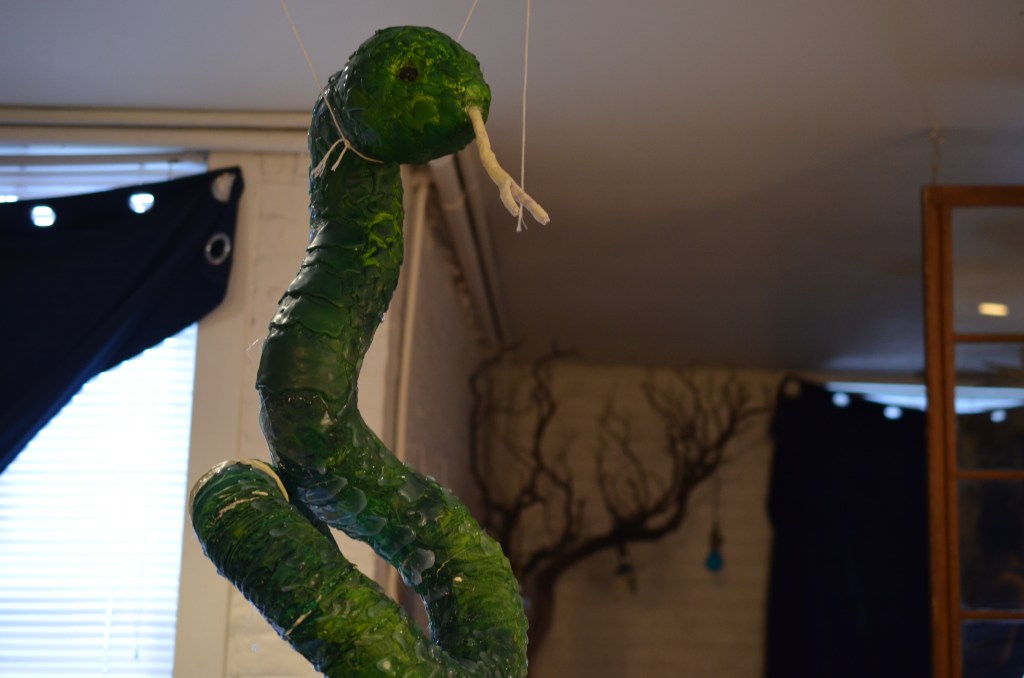 As participants explore Robey Hall they will have the opportunity to chat with the mostly-female artists who created the work. Live music will build the theme, with ambient guitar early in the evening followed by more rocking synth pop.
Dani Spillane, 31, is one of the female artists helping with "Garden of Eden." Late last week, her studio apartment in Humboldt Park was bursting with nearly completed projects.
One green snake hung from her white-paneled ceiling. Aimee Rusch, another artist, was halfway through constructing the base for what will be an enormous tree of life.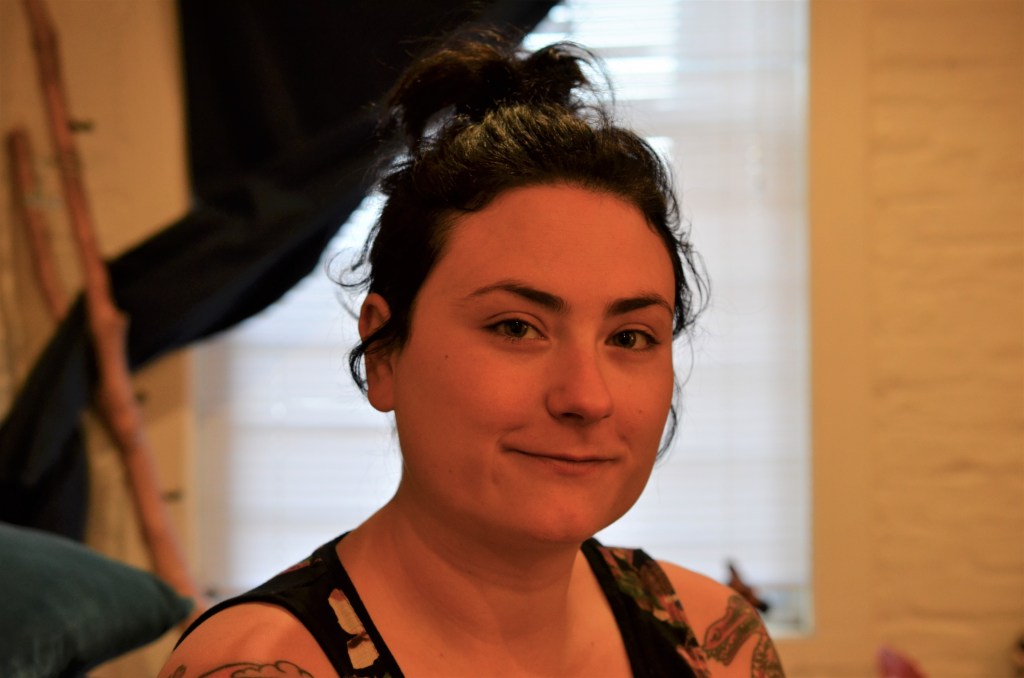 Even though she was in a mad rush to complete her projects, Spillane said she was thrilled about Kestkar's concept for the show.
"It's just gonna be about the art," she said. "We're three to four women. A small crew … I hope people appreciate the experience."
Keshtkar has several additional ideas for "Garden of Eden," but she's keeping those under wraps for now.
"I want to keep some things a surprise," she said.
Keshtkar maintains a studio at the Flat Iron Arts Building, an arts collective in the heart of Wicker Park.

But like many artists, her passion doesn't pay the bills. She works a "day job" as a bar manager and bartender at Go Tavern in Logan Square, where she's led two pop up events.
Under a new name, "Adenium" — which means "desert rose," in Latin — Keshtkar hopes to break into the art show planning world.
"Garden of Eden" will be Adenium's first major debut. An avid participant of the Burning Man festival, Keshtkar said she hopes "Garden of Eden" can incite a fresh energy in Chicago's arts scene.
At Burning Man, she said, nobody looks at their phones or rushes to capture the moment on Instagram. Everyone is living the moment and creating memories.
After the death of her cat Margo, Keshtkar created an installation for Burning Man called "Spacecats." Featured were three hand-made cats dressed in space outfits next to a giant wooden rocket ship. (The rocket ship would later be burned, as part of the end of the festival.)
Before the end of the week, at least 70 people inscribed the names of their own dead cats onto the rocket ship.
Some even wrote messages, like, "They love us in a way people can't."
Do Wicker Park stories matter to you? Subscribe to Block Club Chicago. Every dime we make funds reporting from Chicago's neighborhoods.