GARFIELD PARK — One of nature's many mysteries is unfolding in the Garfield Park Conservatory's Desert House.
A 55-year-old, lily-like Agave Americana began its fatalistic death bloom three weeks ago amid polar vortex weather.
A single, stout flowering stalk burst from its center during one of Chicago's coldest weather spells. Since then, the blue-green plant's girthy stalk grew some 11 inches in height over the previous weekend, and an additional 7 inches in just 24 hours last week.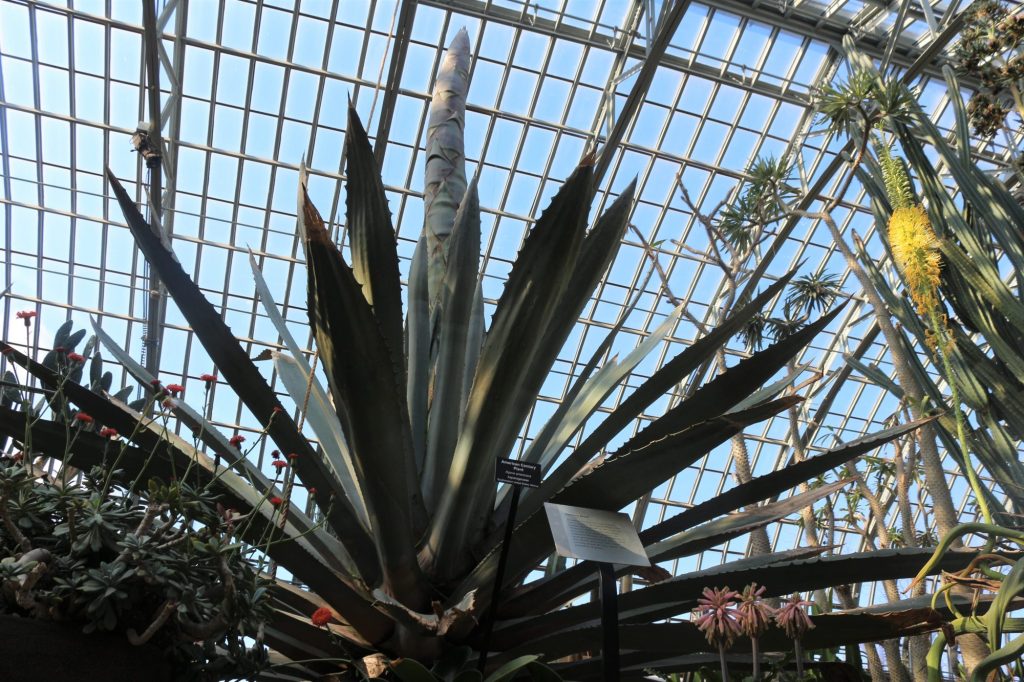 The Agave Americana flowers only once in its lifetime. Why the desertous plant started flowering when it did remains a riddle for conservatory employees. In nature, the plant usually flowers after about 10 to 25 years during the summer and fall months; however, this one has taken a different route.

While its pineapple-like bush is already a mighty 14 feet wide and some 8 feet tall, the agave stem will eventually tower at the height of a telephone pole, around some 30 feet in the next 100 days, and possibly going through the conservatory glass pane ceiling by Mother's Day, according to Ray Jorgensen, 56, a floriculturist in the Desert House.
This is the second Americana Agave to bloom in recent years in the Chicago area: one grew through the roof of the Oak Park Conservatory in 2013.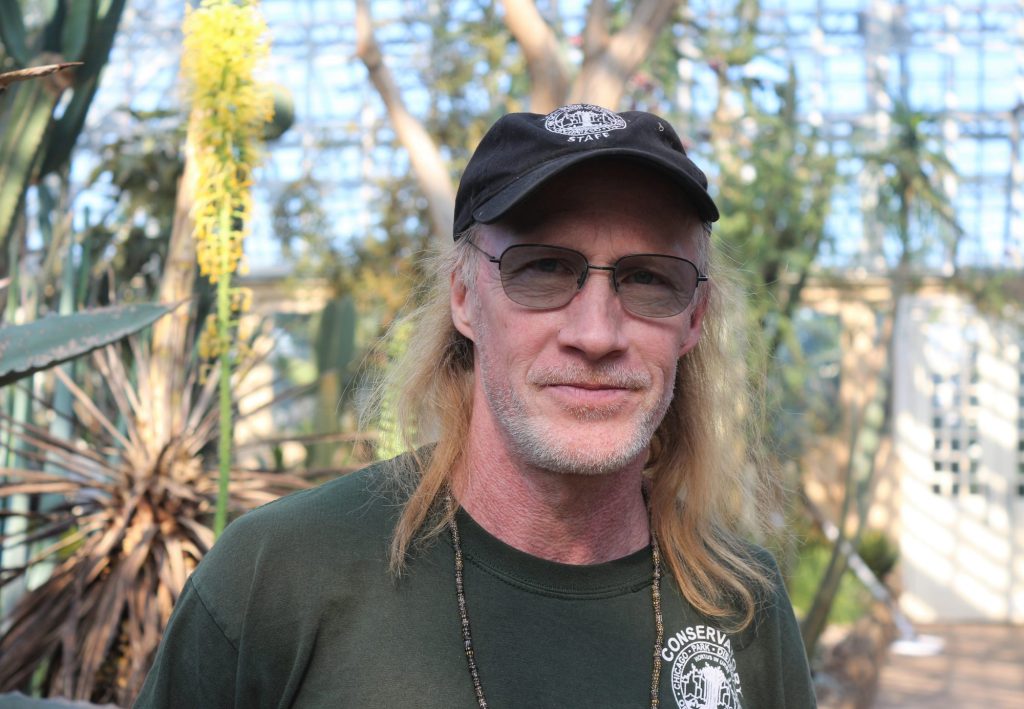 Many liken the Agave Americana's stem to a giant asparagus spear, which isn't too weird since Agave Americana is technically in the asparagus family.
The plant stores energy and water in its fleshy leaves as the nourishment required to flower. Eventually, the stem, known as an inflorescence, or a cluster of flowers, grows branches and yellow and white flowers at its top. The flowers have a sweet- or sometimes foul-smelling odor to attract night-flying creatures like bats for pollination.

The telltale signs that this particular Agave Americana will die are already written on the wall.
"You can see the leaves are starting to shrivel up because all this energy goes into forcing up that spike, which is super water-involved," Jorgensen said.

This is just one of 25 agave species that the conservatory maintains in a collection of exotic plants that thrive in the Desert House. The space is a labor of love for Jorgensen, who has worked at the conservatory for the past 20 years.
"Everything in here is tough, pokey, poisonous or both because they have to protect themselves," he said.

Asked what plant will replace it: "Not another large-growing agave," he replied.

When the Agave Americana finally dies it will be 150 or 200 pounds worth of plant material that he will have to take down and recycle. Never fear: The Agave Americana may still live on in the Desert House. A native of the Southwestern United States and Mexico, the Agave Americana has evolved to survive harsh, dry climates. Usually the plants leave behind clones of itself in the form of seeds, or suckers (also known as pups), which grow around the base beneath its leaves.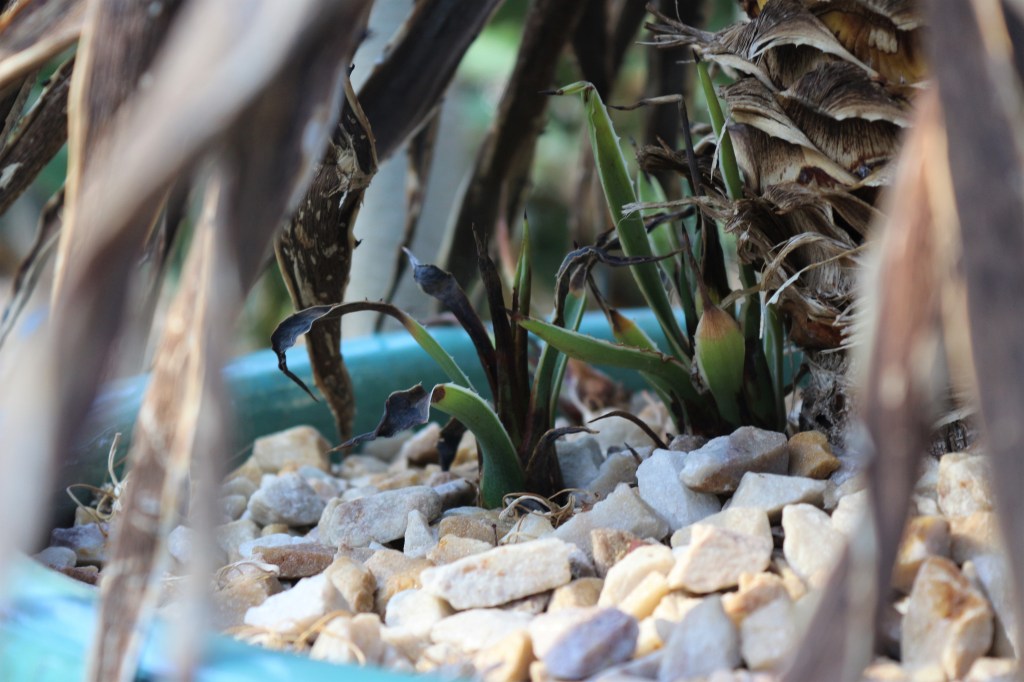 Maria Hinojosa, 46, and her husband, Augustine Hinojosa, 46, of Gage Park, were admiring the strange spectacle on Friday.
The Desert House is one of their favorite rooms.
"Here in [the] city so many Chicagoans don't have the chance to go to Australia or Africa to see the nature like this agave, but we can somehow vacation through the species of plants at the conservatory," Maria Hinojosa said.
She was delighted to see the Agave Americana's stem and will follow its growth during their visits to the conservatory.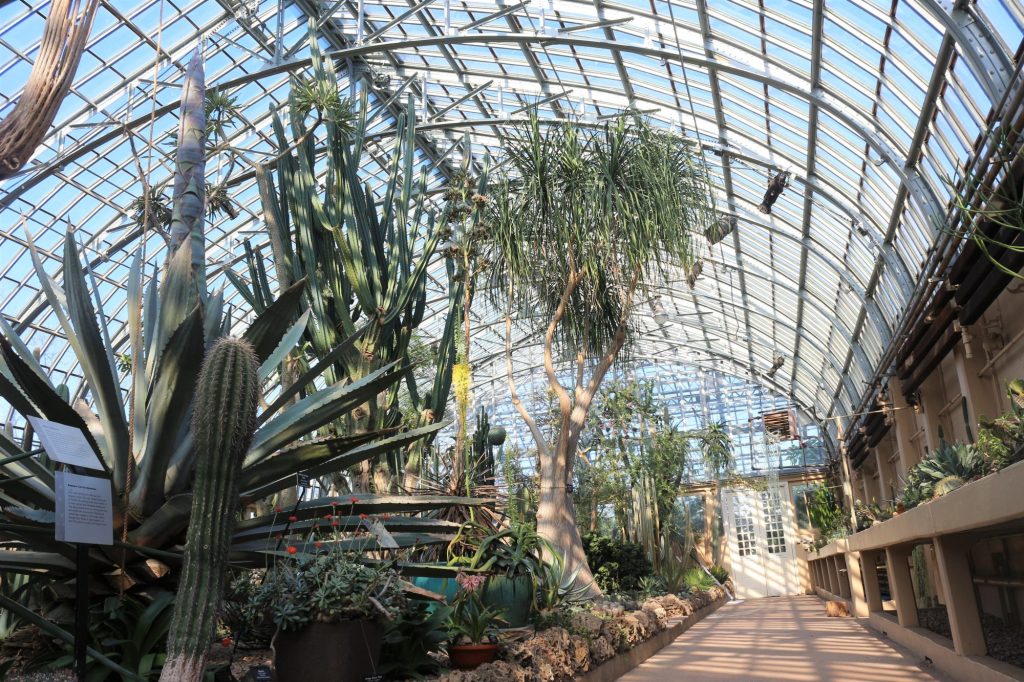 Opened in 1908, the Garfield Park Conservatory is one of the largest botanical conservatories in the nation. Located in Garfield Park, it occupies 2 acres of public greenhouse space and 10 acres of outdoor gardens with more than 2,000 varieties of plants ranging from exotic species to Midwest natives.
Check out more photos of the conservatory's American Agave below: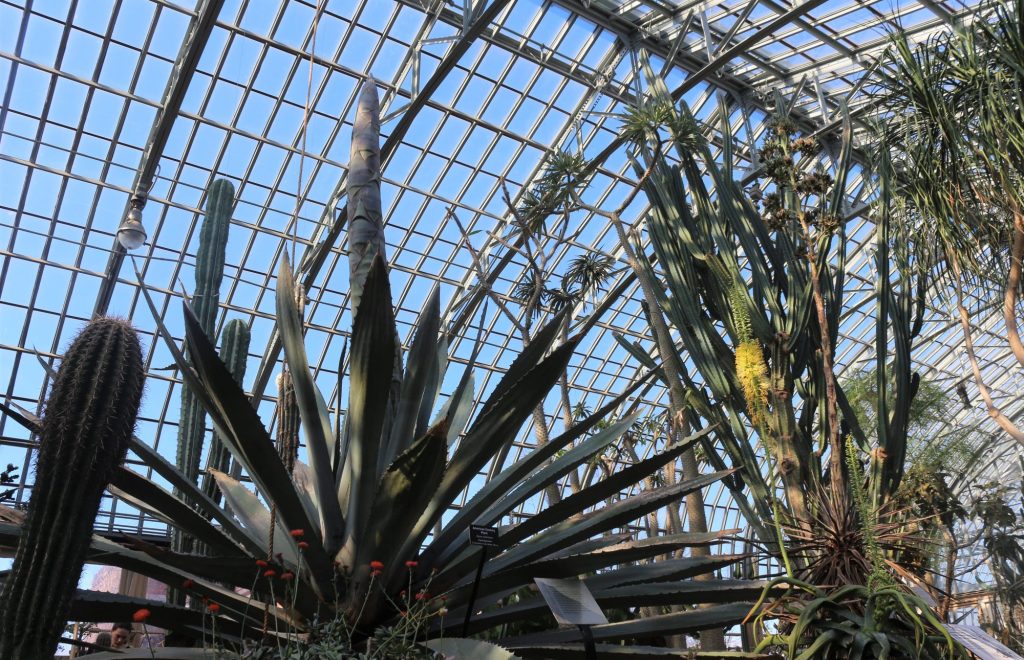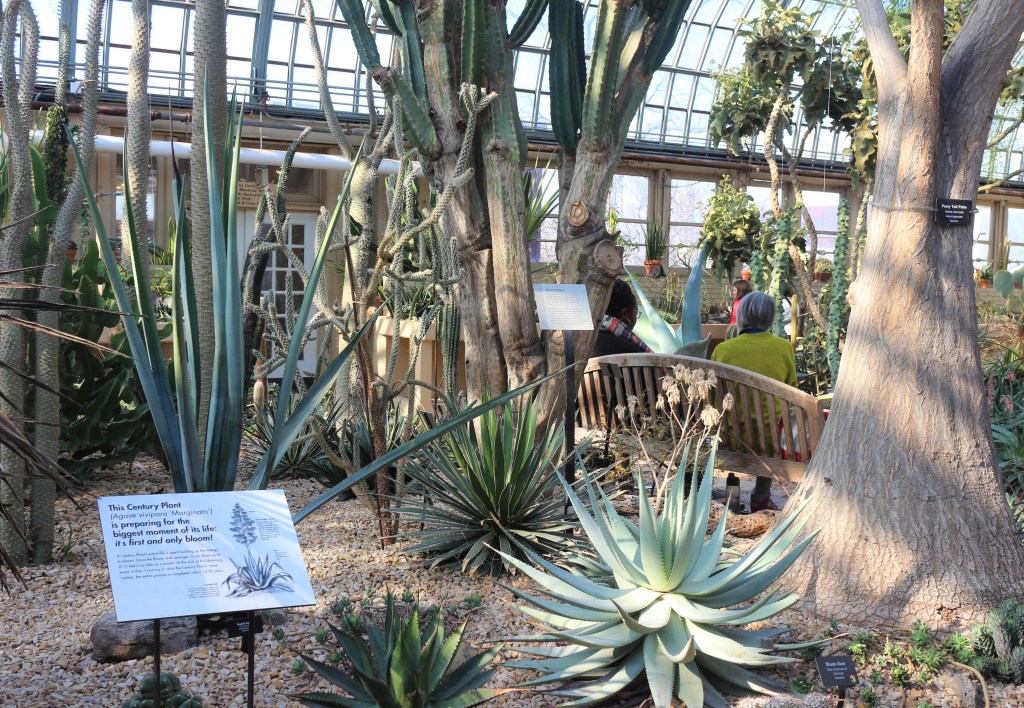 Do stories like this matter to you? Subscribe to Block Club Chicago. Every dime we make funds reporting from Chicago's neighborhoods.