LITTLE VILLAGE — A plan to modernize the industrial area inside Little Village, a project a year in the making, is now on hold because the area's aldermen are both in hot water — one on domestic abuse charges, the other a wire-wearing informant for the feds.
The city's Department of Planning and Development was originally set to present the Little Village Industrial Corridor plan to the Plan Commission on Feb. 21, but the project pitch to the key commission has been postponed, city officials said.
That's because the Department of Planning is "unable to confirm aldermanic availability" for the meeting, said Kevin Bargnes, Department of Planning spokesman.
The Little Village Industrial Corridor is currently located in four wards — Ald. George Cardenas' 12th Ward, Ald. Ed Burke's 14th Ward, Ald. Ricardo Muñoz's 22nd Ward and a tiny portion in Ald. Danny Solis' 25th Ward. The offices of all four aldermen weighed in on the new Little Village draft plan, according to the report.
After Muñoz was charged with domestic violence for allegedly attacking his wife on New Year's Eve, he reportedly checked himself into rehab for four weeks. He has not been back to City Hall in 2019.
On Friday, Muñoz said that he is now at a rehabilitation facility in Dundee, Ill.; he was previously at an Indiana rehab facility. He told The Daily Line he supports the Little Village Industrial Corridor plan, and he plans to return to work "soon."
Meanwhile, an order of protection in the case has banned him from entering the Cook County building attached to City Hall. Muñoz's wife works in that building.
Despite calls for him to step down, Muñoz told The Daily Line in January that he planned to "continue his life in public service," finishing out his term.
In July 2018, Muñoz announced he would leave his post as alderman after 25 years in office.
Embattled Solis, who was also involved in the new corridor plan, secretly recorded Burke over two years and helped the FBI build its case against him, the Sun-Times revealed last month.
Solis is also facing legal troubles with the feds, leading to his cooperation against Burke, but he has not been charged. He has not returned to City Hall since the news broke.
Solis is also retiring from his aldermanic post after this term ends.
Burke, who faces federal corruption charges, has been at City Hall recently, and is running for re-election. "I'm not only going to stay in the race, I'm going to win," he told reporters.
His ward also includes part of the Little Village Industrial Corridor.
The Little Village Industrial Corridor Modernization draft plan, created in partnership with the Department of Transportation, the Department of Public Health and community groups, aim to improve transportation and set guidelines for future development in the area. New corridor boundaries are also proposed.
In January, residents criticized the Little Village plan, saying it failed to reflect their urgent request to keep more polluters from coming to the area and impacting the health of the Little Village community.
RELATED: As City Rolls Out Plan To 'Modernize' Little Village, Frustrated Residents Say They're Tired Of Warehouses And Pollution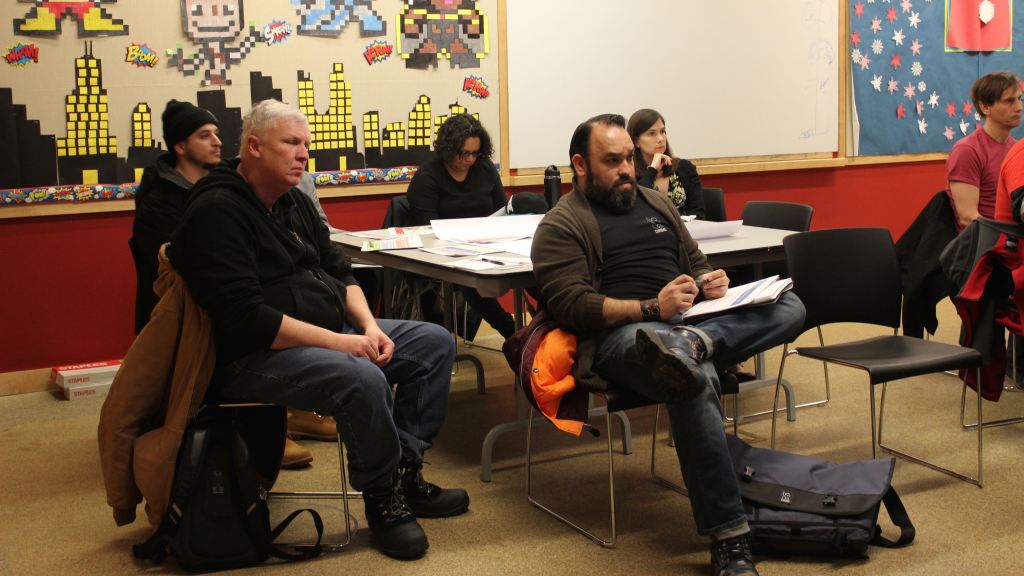 The city department is now considering next steps and will provide an update at a later date, Bargnes said.
The city plans to make the full draft plan available in Spanish in February.
The Department of Planning will continue accepting public comment on the draft plan until at DPD@cityofchicago.org.
Read the 75-page plan here. 
Do stories like this matter to you? Subscribe to Block Club Chicago. Every dime we make funds reporting from Chicago's neighborhoods.