ROGERS PARK — The Happy Or Not rate-our-service kiosk inside Rogers Park's Devon Avenue post office is taking a beating.
Rogers Park and Edgewater residents say their mail is horribly backed up. They've been flooding Ald. Joe Moore (49th) with complaints, and coming by the U.S. Post Office at 1723 W. Devon Ave. to try to get some satisfaction. Or at least some mail.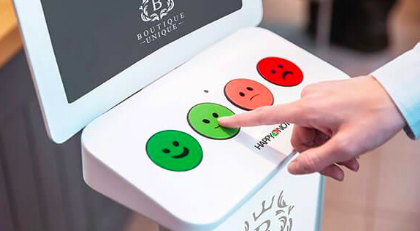 Nancy Crawford was there Friday. She said she's been getting mail intermittently for weeks. As she furiously stormed out of the post office, she slammed the large red frowning button on the customer service kiosk to make her point clear.
"You can't get any of your mail and every time you come here there are hour-long lines," she said. "I'm going to have to go to UPS and pay 40 percent more [to mail my package] because I'm a working person and don't have time for this. I'm angry."
Crawford's experience has become commonplace at the Devon location, and recently multiple residents have been complaining they haven't received mail in weeks.
Jesse Paré said she hasn't received her mail in over a week. She went to the same post office on Friday and said the wait time took well over an hour.
"It's frustrating," she said. "I know that there are people looking for paychecks, W-2s and passports. For me, I try to go paperless to avoid these situations."
Paré said she is a working mother and her time these days is "priceless."
Multiple Rogers Park and Edgewater neighbors said they are also missing mail.
Betsey Zemke, from Rogers Park, said that on Feb. 1 she came home to see a pile of packages "just dumped in the snow."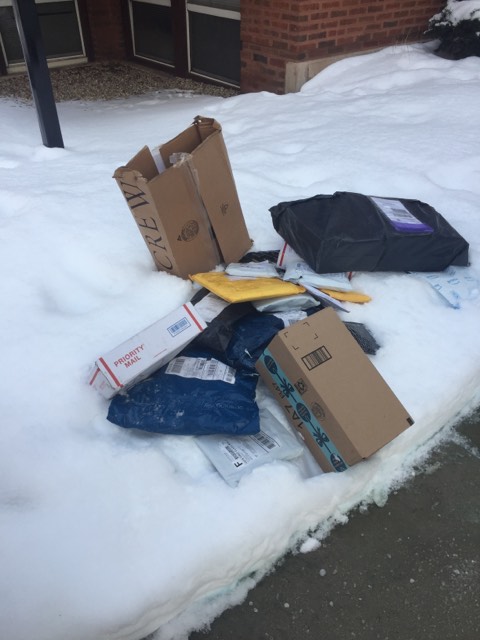 "There were about 20 packages," she said. "A neighbor and I sorted them and left them by about three different doors."
Zemke said packages have often been tossed carelessly over her fence, landing in the snow and other wet areas instead of placed on the front porch or a drier location.
"I feel for the carriers who are overworked and trying to cover an impossible backlog," she said. "And I'm angry at whatever administrative failure caused this shortage in the first place."
Tim Norman, spokesperson for the U.S. Postal Service, acknowledged that weather has played a factor in delayed or missing deliveries.
"Obviously we've had some really bad weather, even before the arctic temperatures," he said.
Norman said that U.S. Postal Service is always happy to look into any concerns customers have. He encouraged disgruntled residents to report their concerns to 1-800-ASK-USPS.
Norman could not say if staffing was an issue.
"I can't really comment on that," he said. "I've not heard specific complaints about that location."
The postal service later released a statement.
"We have had some service related inquiries from customers in the last week when Winter Storm Jayden forced the Postal Service to suspend mail delivery for two days," the statement read. "It has been challenging since that time to bring delivery back to normal and customers may experience delivery later than normal at times. We apologize for any inconvenience that has occurred with customers in the last week. We certainly share the frustration of any customer who may experience service that is not up to our usual standards."
USPS again urged residents to log their complaints online or by phone. They said every call and email will be "carefully documented and appropriate action" will be taken.
Ald. Moore's office addressed concerns in the ward's newsletter, saying his office had been flooded with complaints about not receiving mail.

"While mail delivery was suspended for last Wednesday and Thursday during the record cold snap, the stories we're hearing detail issues much more severe than this," the newsletter read.
If residents are not receiving mail and decide to go to the postal office, they should to bring physical proof of their address in order to receive their mail — especially if they may have changed addresses.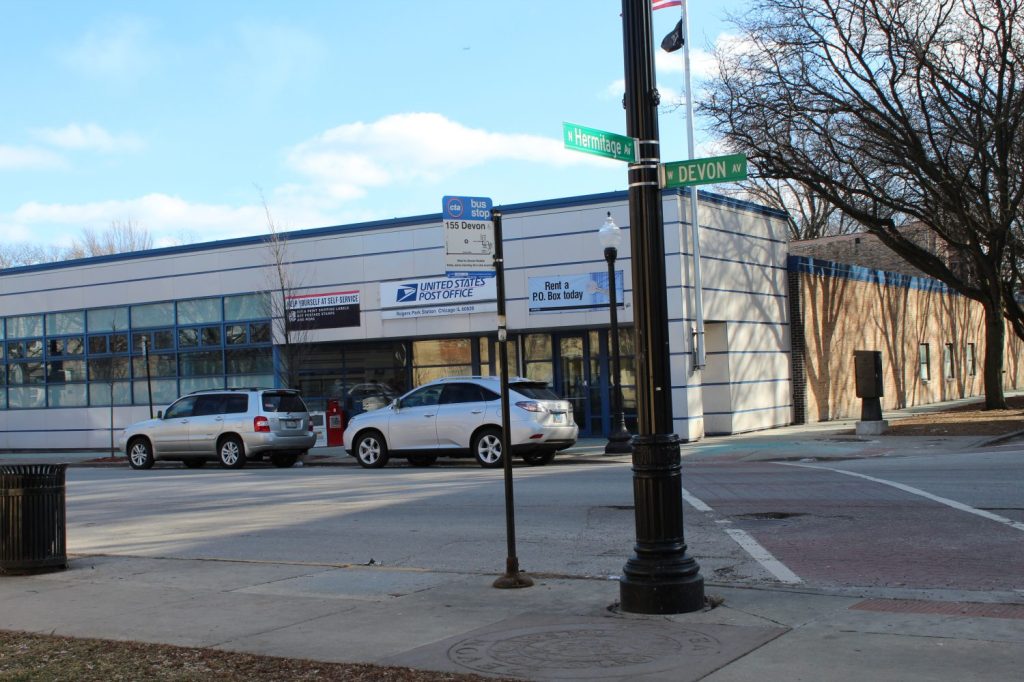 Do stories like this matter to you? Subscribe to Block Club Chicago. Every dime we make funds reporting from Chicago's neighborhoods.