CHICAGO — Ald. Ed Burke might be facing federal corruption charges and two challengers in his re-election bid, but the man still has style.
Especially when it comes to hats.
This week, residents of Burke's 14th Ward got a reminder of just that when he sent ski caps resembling the Chicago flag to their homes.
"I looked at it, I didn't know what it was," said Frank Serritos Sr., a Gage Park resident of almost 30 years.
Burke is a noted hat aficionado (he even got caught looking at hats online during a City Council speech one time), but the hats still surprised residents like Serritos, who got two of them in the mail.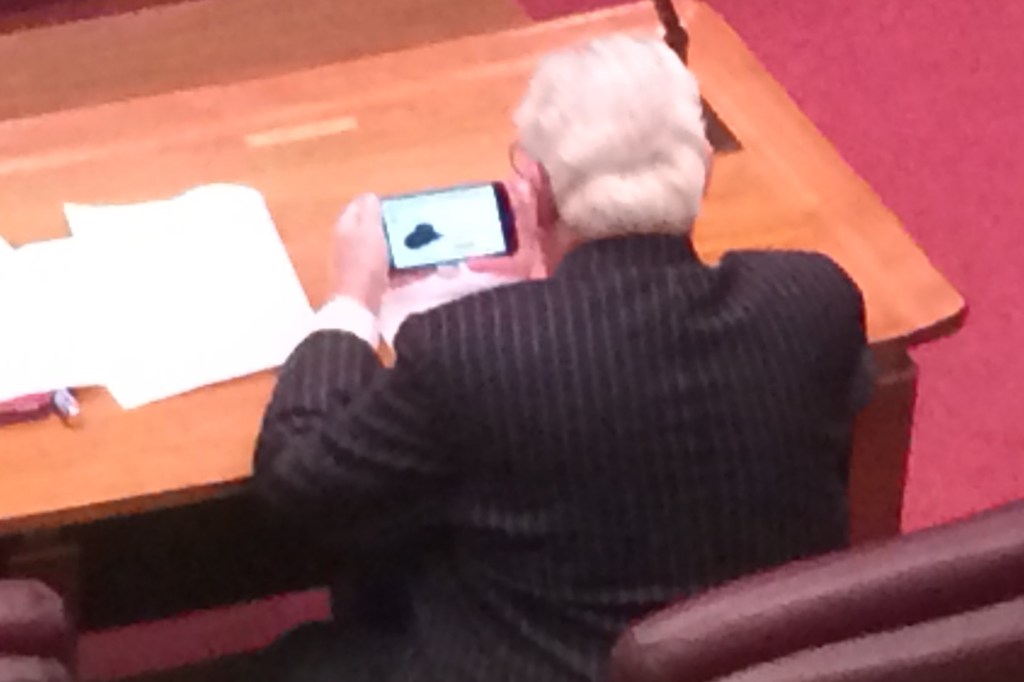 It's far from the first time Burke's had an unusual giveaway.
Serritos has also gotten an ice scraper, a Chicago flag key chain, a baseball cap and several Christmas hams with notes saying they're from Friends of Ed Burke.
Giving away items to residents is not an illegal or uncommon tactic, said Dick Simpson, a political science professor at UIC and former alderman: Aldermen give away things like ballpoint pens or tote bags to advertise themselves just like a business would do, though they can't offer money or gifts in exchange for votes and can't campaign within 100 feet of a polling place.
The political giveaways have been done for at least 50 years, Simpson said.
RELATED: Election Day Freebies Can Be A Legal No-No — But Chicago Businesses Found A Way To Do Them Anyway
"One of the key elements in an election is name recognition," Simpson said. Burke is "well known, but part of what he attempts to do is keep his name in the forefront."
One way of doing that is hosting events like ward nights, Simpson said. Another way is by having precinct captains and supporters give away items.
Notably, the Chicago flag hats have tags that read, "Alderman Edward M. Burke, 14th Ward."
Giveaways are expensive, Simpson said, and most alderman don't do them or only offer freebies during election season. But Burke, who has been an alderman for 50 years, has a sizable war chest, "so it's easier for him to do it," Simpson said.
The hats arrived in sturdy envelopes in the mail. They look warm, Serritos said, though he's not sure he'll use one (on the other hand, he has used the Burke ice scraper a few times).
Decades ago, when Serritos lived in the 11th Ward, he'd also get giveaways from local politicians: Christmas hams, Thanksgiving turkeys and even tickets to the circus.
Serritos thinks he gets freebies like the hats because he and his wife always vote and the local precinct captain has visited them to ask them to support Burke.
Serritos wouldn't call himself a Burke supporter per se, but, "Yeah, I don't mind voting for him," he said, adding that the ward has officers on the street, garbage is picked up on time and the streets are clean.
"He's been doing pretty well for us and so far we're thinking about voting for him, yes," Serritos said.
Burke's campaign did not immediately respond to a request for comment.
Burke is set to square off Feb. 26 against two challengers — civil engineer Tanya Patiño and lawyer Jaime Guzman — in a ward that is now home to a majority of Latino residents.
The 14th Ward includes all or parts of Archer Heights, Gage Park and Brighton Park.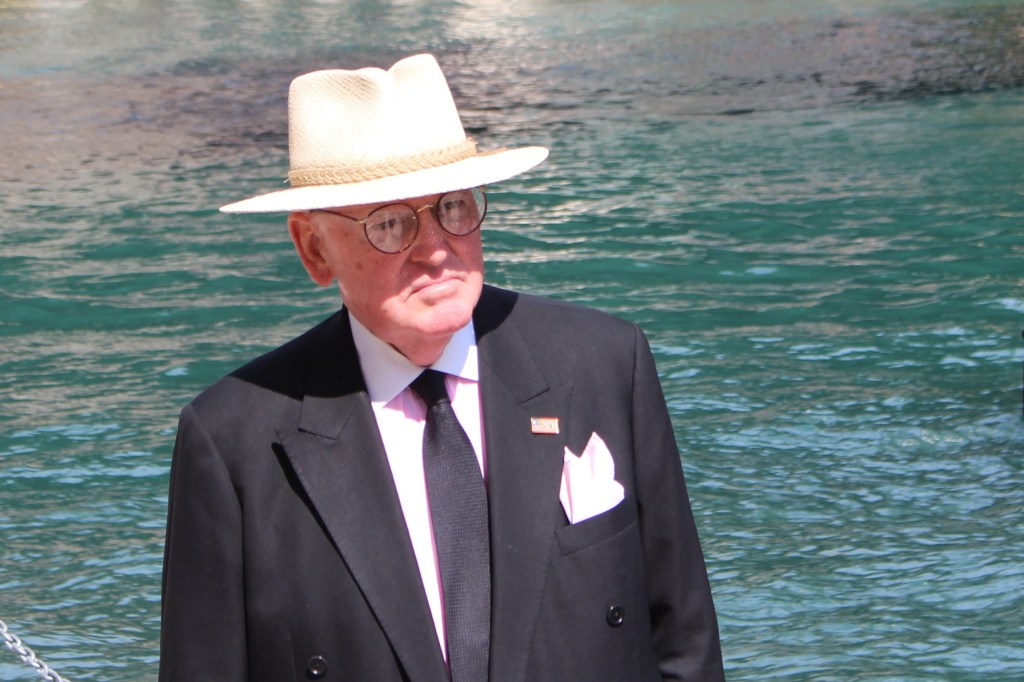 For a full guide to the 2019 municipal elections, check out Chi.Vote here.

Do stories like this matter to you? Subscribe to Block Club Chicago. Every dime we make funds reporting from Chicago's neighborhoods.