AVONDALE — A few days after Portillo's officially confirmed plans to put a restaurant on the city's Northwest Side, local fast-food restaurants expressed mixed feelings about what the competition could mean for them.
Some said they're nervous about losing business. Some said more traffic could help. Others are just waiting to see how it turns out.
Portillo's, famous for Italian beef sandwiches, hot dogs and cake shakes, recently confirmed it plans to open a $15 million 9,900-square-foot restaurant by the end of the year at 3357 W. Addison St. Block Club Chicago first reported Portillo's was eyeing the site in October.
Immediately, some residents expressed concerns about adding traffic to the already congested area. Now, some nearby restaurants and restaurant watchers are expressing concerns that the chain may put some independent joints out of business.
While the new Avondale location will be the third Chicago location for Portillo's, it is the first one in a majority residential neighborhood — a path the restaurant chain may continue depending on the success of the new store.
At Munchies Gyro's & Pizza, which has been at 3682 N. Elston Ave. for 13 years, employee Rosie Duty said they are taking a wait-and-see approach to the news.
"We are a little worried but we do have a lot of loyal customers. We expect a lot of people to go check it out when they open," Duty said. "We'll see what happens. What can we do besides grin and bear it?'

A Portillo's spokesperson said they've had positive feedback about the new spot.
"The Chicago Addison and Kimball location was chosen for a variety of reasons, but this site has a great balance of residential homes, majority being single-family homes, and a strong retail presence with plans for redevelopment in the future," the spokesperson said. "We look forward to bringing the Portillo's experience to the growing Northwest side community."
Bob Schwartz, Vienna Beef's senior vice president of customer development and a hot dog stand historian, used a suburban example for Portillo's potential impact.
"They opened up in Deerfield a few years ago and although it's not one of its higher volume locations, it kinda knocked the heck out of a bunch of places," Schwartz said.
"Portillo's usually do between $6 and $8 million a year at each location, which makes it one of the largest per-restaurant chains in the country, especially for fast food," Schwartz said.
"When you open up a restaurant that does that much business annually, even if a couple million dollars comes from out of mid-air from people who don't normally eat out or come from a different area, the rest of it is bound to impact the current places that are there. And I don't mean just hot dog places. It's really all restaurants," he said.
Schwartz, co-author of "Never Put Ketchup on a Hot Dog," a history of hot dog stands in Chicago and around the country, said like any new establishment, local residents will try it out for themselves and that the already existing spots may have to tough it out for a bit.
Portillo's opened in Harwood Heights at 7308 W. Lawrence Ave. in January 2017 and made John Mola, co-owner of Twins Gyros, located 4870 N. Harlem Ave. — about 1,000 feet away, very nervous.
"I had people telling me I'd be out of business," Mola said. "When they first opened a lot of people went there, but they came back. We've been here 21 years so we have loyal customers."
Bruce Kraig, founder of Culinary Historians of Chicago, said loyalty to local hot dog establishments is strong although changing neighborhoods can change that.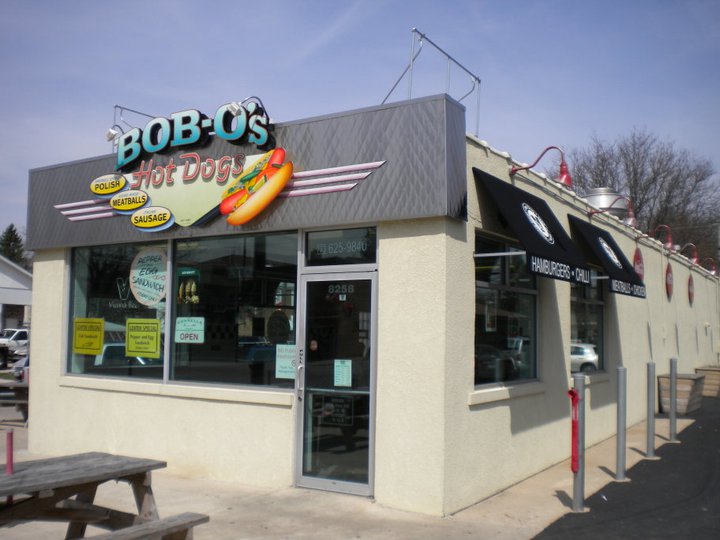 "People are so devoted to their local hot dog stand that it's hard to say whether they will remain loyal and head to Portillo's. Some of that depends on whether the neighborhood is changing," Kraig said.
Owners of Bob-O's at 8258 W. Irving Park Road, said the Harwood Heights Portillo's had a negative impact on his business, which has been around since the 1950s.
Closer to the proposed Avondale location, Javier Patino, who with his family owns Patino's Grill at 3109 W. Irving Park Rd., said the new Portillo's may help his business by bringing more traffic to the area.
"It don't make a difference to me. It will bring more people around here so that's good," Patino said.
In fact, he said his own kids go to Portillo's every so often.
"My kids go downtown just for their Italian beef," Patino said.
Do stories like this matter to you? Subscribe to Block Club Chicago. Every dime we make funds reporting from Chicago's neighborhoods.