LOGAN SQUARE — Around 5 a.m. Tuesday, Angel Villalba, his wife and their two children, ages 15 and 5, were all sleeping when they heard loud booms coming from their backyard.
When Villalba got to the back door, he was greeted with orange flames shooting out of his car and two other cars belonging to his family.
"When I opened the door, I was like, 'whoa,'" Villalba said.
Immediately, he gathered his family and his brother's family, who live on the first floor, and called the authorities. The fire had spread to their garage and fence, but, thankfully, not to their building, located in the 2100 block of North Campbell Avenue.
"The good thing is that everybody's safe," Villalba said.
The Chicago Police Department's bomb and arson unit is investigating the fire that destroyed the family's cars and a similar fire that happened around the same time.
Villalba's family lost three cars in the blaze: A 2003 Hyundai Sonata, a 2008 Chevy four-door sedan and a 2016 Chevy Traverse, according to a Chicago police spokesman.
Another fire engulfed a 2008 Lexus a few yards from Villalba's home, the spokesman said.
Police said no arrests have been made in either incident.
Villalba said his family has lived in the building for more than 20 years and this is the first time anything like this has happened.
"What's strange is the neighborhood has changed. Twenty years ago, you might expect this sort of thing to happen here. But with the neighborhood and how it's turned out, the development and all that, it's odd," Villalba said.
Added Villalba's sister-in-law Francisca Gonzalez, whose car was also destroyed in the blaze: "People are bad."
"I don't know what happened or why. I'm just scared for my babies. … I'm scared they might come back," Gonzalez said, referring to the people who started the fires.
Gonzalez's brother-in-law Eddie Sierra, 37, blamed vandals as he helped clean up the backyard Wednesday afternoon.
"The family has no enemies. [Gonzalez's husband] pretty much hangs out with me all the time. We're always at my house in the suburbs," Sierra said.
Villalba's family was able to rent one car for the time being, but what happens next is unclear. The family relies on cars to get to work and get their children to school.
Villalba works as a dispatcher for a trucking company, while Gonzalez's husband is a plant manager at a manufacturing company. Both wives take care of their respective children, driving them around each day.
"The cars are just objects, but it hurt, yeah," Villalba said.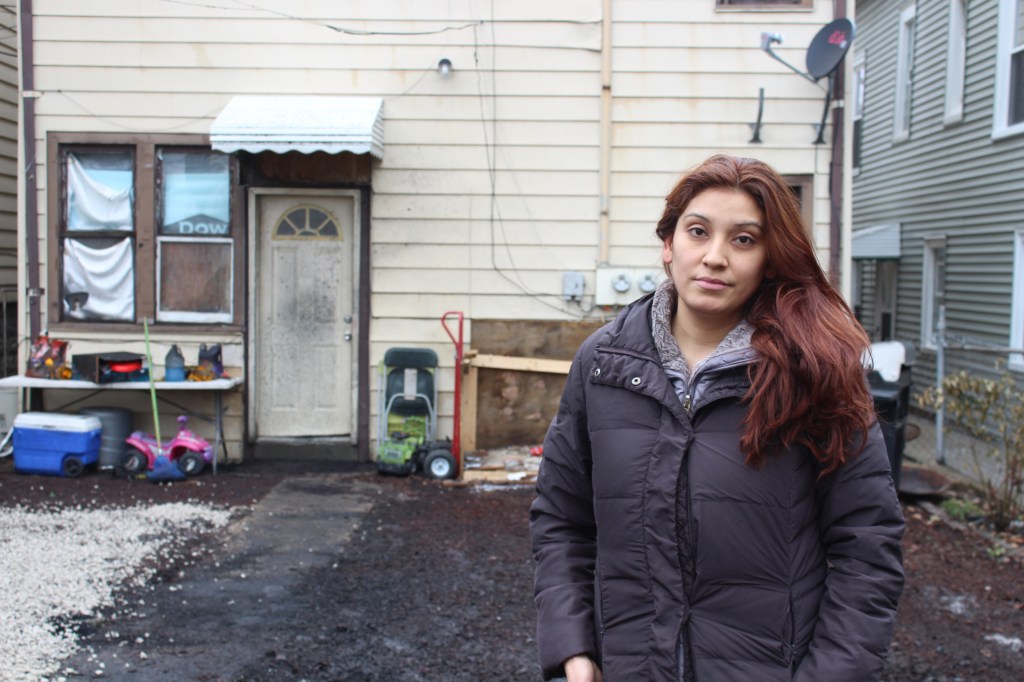 Do stories like this matter to you? Subscribe to Block Club Chicago. Every dime we make funds reporting from Chicago's neighborhoods.