DOWNTOWN — The Chicago River is being lowered Friday in a bid to prevent flooding when the snow melts this weekend.
It could hit almost 50 degrees in the city this weekend — which sounds good until you remember Chicago is covered in inches of snow that could melt and it's expected to rain. The frozen ground can't absorb that water; instead, the snowmelt and rain will flow into sewers.
The result could be sewers getting overwhelmed and flooding, according to the Metropolitan Water Reclamation District.
The Water Reclamation District will try to prevent flooding by lowering water levels in the Chicago River and other parts of the Chicago Area Waterway System. It'll do that with the use of hydroelectric generators, said managing engineer Ed Staudacher.
Think of the waterways as being a "giant bathtub," Staudacher said: Increasing the flow of the generators pushes water out of the basin — or "bathtub," in this instance — just like a drain will let water get out of the tub.
The water then flows south through the Lockport Powerhouse dam in suburban Lockport.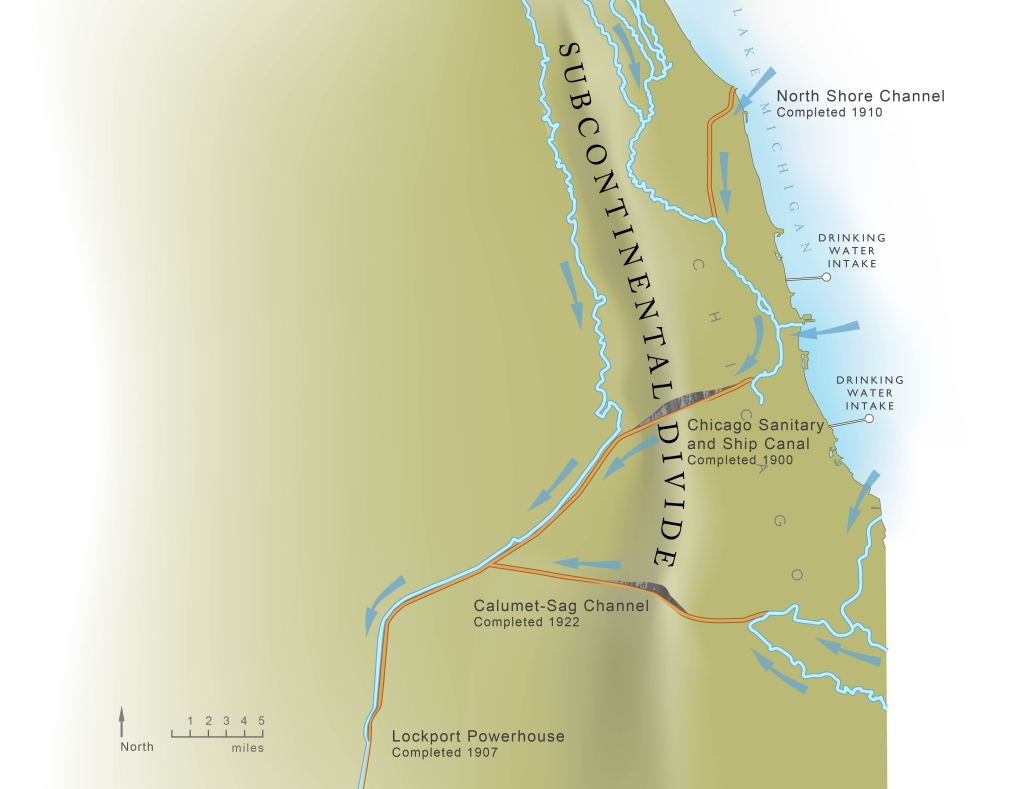 But residents can help prevent flooding, too, according to the district. Officials urged Chicagoans to avoid activities that use up a lot of water, like cleaning clothes, showering or washing dishes.
"We just want to encourage people to always be mindful of their water consumption," Staudacher said.
Friends of the Chicago River is also pushing for people to reduce their water use this weekend. The group hopes doing so can help relieve pressure on the sewage system to protect the city's rivers, according to its website.
When the sewage system is overwhelmed, according to Friends of the Chicago River, untreated wastewater can get released into the Chicago River system.
Here are tips from the two groups to reduce water use and prevent flooding:
Take quicker showers. A 10-minute shower can use up to 40 gallons of water per minute, according to Friends of the Chicago River.
Fix your sink faucet and don't use it when you don't have to (like when you're brushing your teeth).
Put off doing your laundry.
If you do dishes, use a dishwasher instead of scrubbing them by hand. Dishwashers tend to use less water.
Flush your toilet less often.
Clear storm drains of snow and debris.
Remove debris from areas around streams.
Ensure your sump pump is working properly.
Remove valuables from your basement if your home is prone to flooding.
Keep your gutters clear to prevent water from pouring over the edges and ending up in your home.
Do stories like this matter to you? Subscribe to Block Club Chicago. Every dime we make funds reporting from Chicago's neighborhoods.