UPTOWN — When Zafar Alam, a 33-year-old PhD candidate at Northwestern University, decided to rent a luxury apartment at The Lawrence House in Uptown, he never expected heat to be an issue.
But during the coldest two days Chicago has seen in decades, that is exactly what happened.
Alam and other residents have been struggling to heat their apartments for two days as Chicago fell under the grip of a historic polar vortex chill.
Alam said he's reported other, pre-polar vortex heat problems at the building at 1020 W. Lawrence Ave., including three separate work orders requesting his heat be fixed in January.
During the last two days, FLATS, the property management company that owns The Lawrence House and other properties, offered residents space heaters and gave Alam an $85 utility credit and a $250 credit towards next month's rent.
In an email, the property manager said the apartments were cold because historic windows in the building were letting out more heat than conventional windows would.
A FLATS spokesperson said that the heat was "in fact working."
"Also, the heating system [is] operating at about 70% capacity vs 100% due to the extreme temperatures and pressure conditions outside," said Nick Pinto, a FLATS property manager. "Either way, we want to take whatever measures are necessary to ensure that you're comfortable."
"The heat is not out," they said. "Our system is working as hard as it can, it's negative 15 degrees outside right now."
Alam's thermostat read 52 degrees at one point Thursday. Under Chicago law, the temperature inside an apartment is required to be at least 68 degrees from 8:30 a.m.-10:30 p.m., and at least 66 degrees from 10:30 p.m.-8:30 a.m.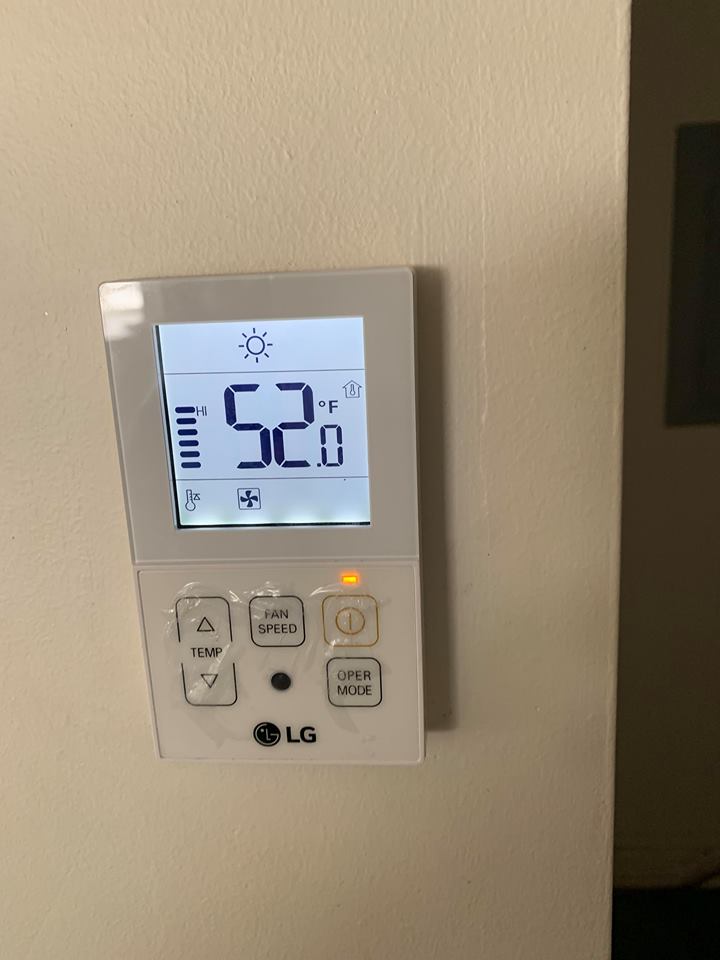 When asked about the heating system or Chicago's heating laws, FLATS said: "Comfort of all of our residents is always top priority. As soon as we were made aware of any heating related issues, space heaters were provided. All common areas and building amenities were adequately heated and utilized by both residents and the general public."
Alam isn't worried about himself so much as his dog, who he says has been "cold and lethargic" the last two days.
"I can take it, but I'm hoping this doesn't lead to a vet bill," he said.
Alam said his neighbor eventually couldn't take the cold and left the building to stay with a friend.
Before it was purchased by Cedar Street Co. for $7.5 million in 2013 and converted to luxury housing, Lawrence House was one of the city's last remaining SROs, or single room occupancy hotels housing more than 150 low-income seniors and disabled Chicagoans.