LOGAN SQUARE — The corner storefront directly overlooking the Illinois Centennial Monument, long home to diner Johnny's Grill, has officially begun a new chapter.
A hip new bar/restaurant called Young American has taken over the former diner at 2545 N. Kedzie Ave. and is expected to open Friday.
Wade McElroy and Jeff Donahue, the cocktail pros behind popular bars Estereo, Sportman's Club, Ludlow Liquors and Larry's, are running the new spot, which will serve an array of craft cocktails and unique bar snacks.
McElroy said he and his partner are hoping to build on the legacy of Johnny's, which had called the corner home for more than 30 years before it closed.
"Johnny's was an incredible place. It had an incredible life," McElroy said.
"Our hope is to not look back, but to look forward and take a lot of tutelage from Lula Cafe and Billy Sunday and give the neighborhood something new that they can hold onto for years — the same way people were able to connect with Johnny's for years. That's our ultimate hope."
Anyone who was familiar with Johnny's, which had the look and feel of an old-school diner, likely won't recognize the place now that Young American has moved in.
Filled with abstract and colorful art made by local collaborators and friends of McElroy and Donahue, Young American has a hip, youthful vibe.
Nearly 20 local artists worked on the restaurant, including painter and clothing designer Alyx Harch, who made custom curtains, artist Chad Kouri, who created flags that hang behind the bar, and Tired Projects, a group responsible for the staff's aprons, coasters and a mural.
"The aesthetic is huge," McElroy said. "It's the first way people engage with the space, digitally or through the doors. It's something we were hyper aware of."
When the storefront was home to Johnny's/Mezcaleria Las Flores, the two establishments were sectioned off. But McElroy and Donahue opened it up, allowing for better flow.
McElroy said there will be no separation between the kitchen and the front-of-the-house at Young American, meaning cooks will be on the floor, taking orders and then going back into the kitchen to ready dishes.
"We wanted a real cohesive feeling in the style of service, something that feels like everyone is knowledgeable and passionate about everything that is going on in the place," McElroy said.
Menu-wise, patrons can expect tons of craft cocktails — with the option to add CBD — and high-end bites like pickled okra, lamb tartare and "goth bread," made with activated charcoal and leek ash, among other ingredients.
Johnny's had a long history in the neighborhood. The diner closed in 2014 after more than 30 years of business. Then, in August of 2015, award-winning pastry chef Sarah Jordan reopened the diner and opened an adjoining mezcal bar in the former Fleur flower shop. Jordan ended up closing both establishments in October of 2017 for unknown reasons.
Check out more photos of the space and menus below: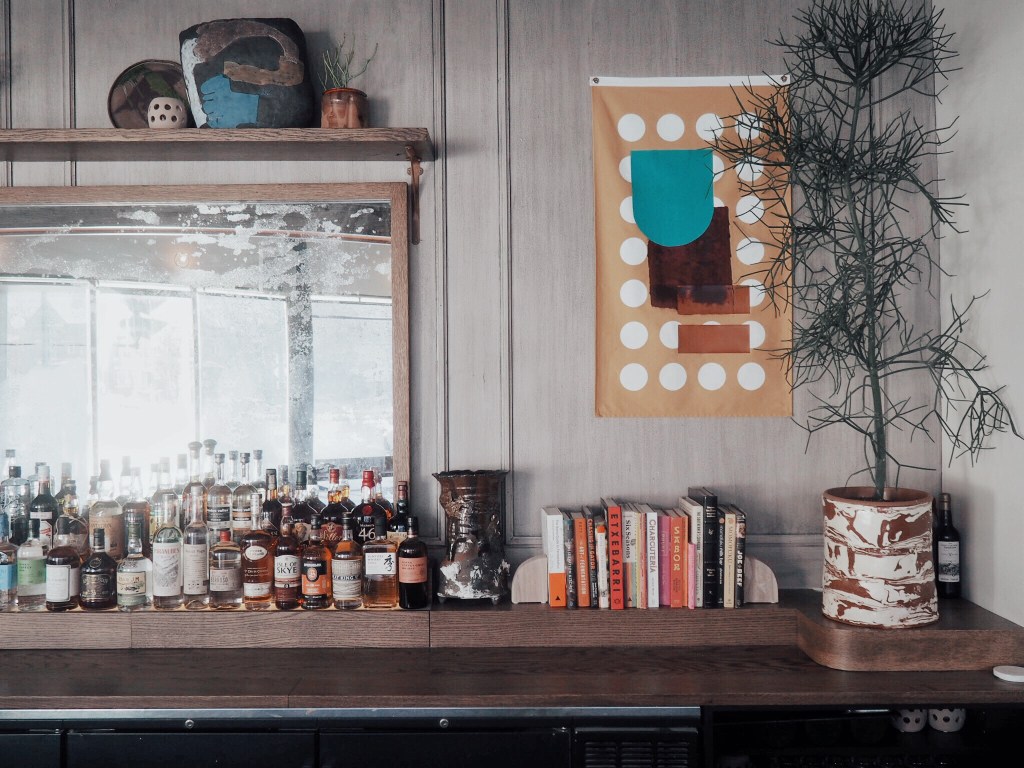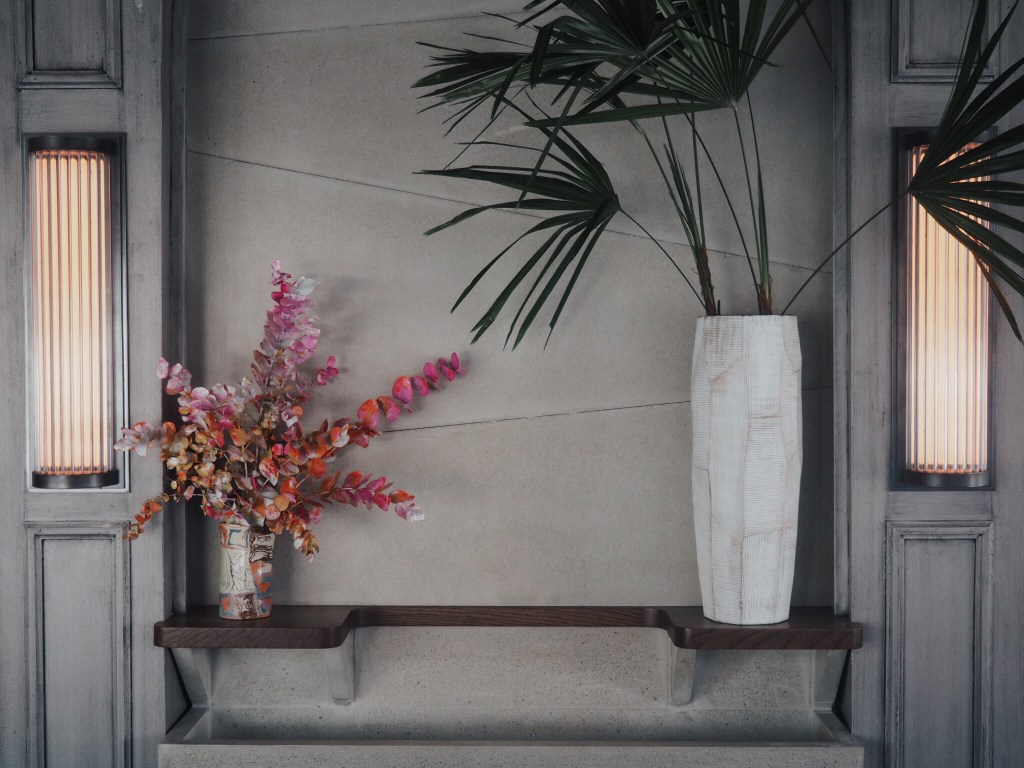 Do stories like this matter to you? Subscribe to Block Club Chicago. Every dime we make funds reporting from