NORTH LAWNDALE — Seven years ago, Lisa D. Daniels' son was murdered in suburban Park Forest. 
Like anyone who loses a child to violence, she was consumed with grief and anger. But when her son's killer was arrested, she made a decision: she was going to seek peace and forgiveness. She ended up advocating for the man who killed her son in court, asking the judge to be lenient in sentencing.
Daniels went on to start The Darren B. Easterling Center for Restorative Practices, named after her slain son. On Monday, a day meant to honor Dr. Martin Luther King Jr. and his message of peace and justice, the group held its second annual Truth and Reconciliation Summit in North Lawndale — where King once lived.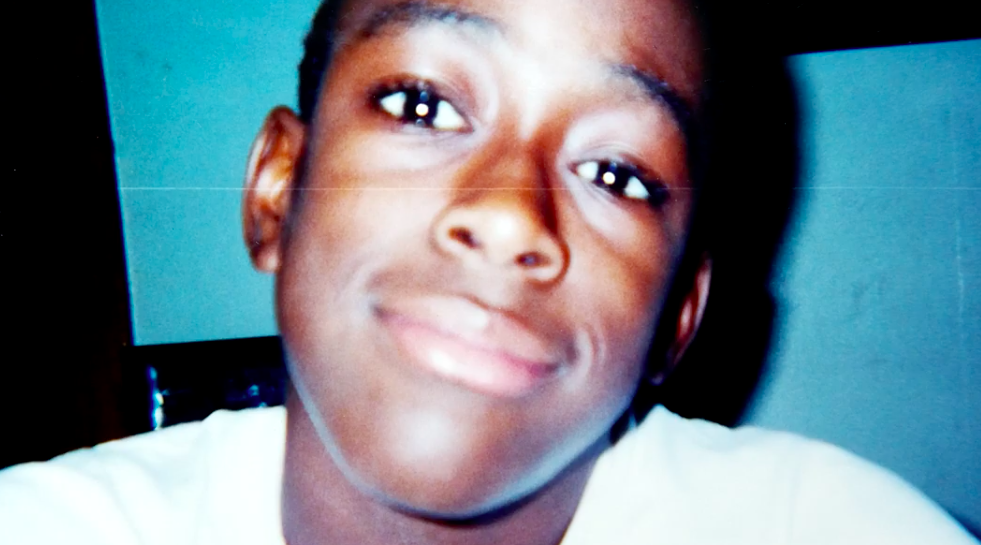 The summit, called "Repairing the Harm: Breaking the Cycle," was modeled after the South African Truth and Reconciliation Commission implemented after the abolishment of apartheid.
Held at the Lawndale Christian Conference Center, 3750 W. Ogden Ave., the summit brought together community leaders, survivors and perpetrators for a conversation about forgiveness and restorative justice practices — and how these practices can change the often-punitive criminal justice system. 
How can traumatized people learn to forgive and heal? And how can those who have done wrong ask for forgiveness and move forward?
"I am not some sort of freak of nature. … There are people that get it," Daniels said of her restorative justice focus. "It is not something that is completely unheard of — being able to forget and not internalize the loss or the act that causes the loss. … The only thing I can do is occupy space and to show people it's possible." 
'We Become Collateral Damage' 
Granting forgiveness to her son's murderer was instrumental to Daniels' reconciliation with her trauma, she told attendees. Not only did she have to forgive her son's killer, but also the people online who dragged her and her son's name through the mud following his death.
She said realizing the tragic event was not personal helped her let go of vengeance and anger. Instead, she advocated for the perpetrator in court, wanting to give him a second chance.
Forgiveness is "finding peace no matter the outcome for yourself and nobody else," Daniels said, and acknowledging someone else's humanity is a good way to get there. Relying on the criminal justice to punish people — which often means throwing young people in jail — rarely rehabilitates anyone, she said.
"Nobody won," she said, speaking of her son's murder and his killer's incarceration. "That mother lost her son, too."

Creating emotionally safe spaces, opening up the discussion to connect with others who have experienced trauma and transforming punishment are all forms of restorative justice the summit highlighted.
A panel discussion was hosted by Robin Robinson, the former Fox Chicago news anchor who now works as Director of Community Affairs for the Chicago Police Department. Robinson said having conversations about trauma is hard — but it also offers a way to break the cycle of violence and connect with others.

"If you don't go back and peel away the layers, then you never have an option to restore people," Robinson said.

For panelist Noemi "Mimi" Martinez, though, forgiveness is still a work in progress. Martinez's eldest son was murdered by one of his friends 14 years ago, she said. To this day, she has unanswered questions and is still seeking closure.

"I want to forgive," Martinez said at the panel. "I want to be there."

Martinez, who works with the anti-violence nonprofit Chicago Survivors, helps families suffering from trauma through prayer vigils, family dinners and supportive counseling. She said working with Chicago Survivors and the center has put her in a good space to continue to work on healing from her past and address emotions she has toward her son's murderer.

"Healing is a process and so is forgiving," she said. "I hope and pray that they are changed."

She plans to reach out to her son's killer to ask him questions that have been nagging her, and believes people can change and learn from past experiences. Even him. 
"People are living off their own experiences and more often than not, we become collateral damage," Daniels said of why people end up committing crimes in the first place. "That doesn't make it right or okay but perspective is everything. If you master your perspective, you can master everything that goes along with your experience."
A Force To Be Reckoned With 
Denzel, a 19-year-old panelist who did not want to share his last name, said he had to learn to ask for forgiveness after he was incarcerated as a juvenile for gang-related offenses when he was 15. He said his experience with the criminal justice system made him grow up fast and see the power of forgiveness and change, as well as the importance of speaking out about his experience and strengthening relationships with family and others who were in his position. He now is going to College of DuPage and has embraced his growth.

"It's great to share my story," said Denzel. "It reinforces [my] own confidence."

He said mentorship programs that teach young people things like social media, communication and marketing can help them find themselves and prevent them from turning to street or gang violence.

Therapist, yoga teacher and trauma specialist Catherine Ashton said transforming violent cycles into restorative practices is just like practicing yoga: it's a habit that requires awareness, patience and practice.
Ashton uses yoga to heal and transform trauma and is the founder of Yoga To Transform Trauma, which helps people who have experienced various kinds of childhood, sexual or domestic violence heal.

She said trauma is a biological component that, if not resolved, gets stuck in our body. Her work focuses on releasing that through physical and spiritual yoga practice.
She applauded Daniels' work and called her "a force to be reckoned with" and added that these healing discussions need to happen in larger communities—especially white communities. So far, the center has held summits in Englewood and plans to work in Roseland next.

"I am always touched by being in communities of color because they are willing to do the healing and take the risk and vulnerability that's required but white folks have a lot of catching up to do," Ashton said.
Daniels stressed that some people have a harder time forgiving or asking for forgiveness than others. She is not here to judge.
"I know I have to pull back and can't bombard people with my perspective," she said. "I have to allow them to have their own perspective and their own space and experience their own journey. I can continue to develop, learn and grow and further occupy the space and exemplify the lifestyle."
Barbara Shaw, chairman of of Chicago Survivors, attended the summit to learn from restorative justice experts and apply it to her own community work in the field. Shaw, who used to work for the state government, said she supports organizations like the Center and has been exposed to restorative justice methods, but integrating them is where the work needs to happen.
"I am struggling to learn how to introduce restorative justice into the community when it's most upset and grief-stricken," Shaw said.
She said the summit helped her learn the best ways to communicate with and help families still raw from trauma. She hopes to see future conversations about restorative justice happen in schools, block clubs, church groups and community service organizations.
"How do we develop real practices and embed this process in as many places where human being come together?" she asked.
Do stories like this matter to you? Subscribe to or donate Block Club Chicago. Every dime we make funds reporting from Chicago's neighborhoods.