WEST LOOP — The West Loop's new library officially opened Thursday morning in a donated building on part of Harpo Studio's old campus. 
Putting a library in a neighborhood booming with new restaurants and corporate offices shows a commitment to the people who live there — not just those who visit, Ald. Walter Burnett Jr. (27th) said.
"Although this area is becoming part of Downtown, this area is still a neighborhood for families and kids," Burnett said at a ribbon-cutting ceremony. "We are not leaving anyone behind, this library shows that."
"It's showing that we can co-exist, we can be a corporate community. We can be a tourist neighborhood and we can also be a neighborhood for families," he added.
City officials, community residents and Sterling Bay executives  gathered Thursday morning to officially open the city's 81st branch library in the West Loop. The two-story building at 122 N. Aberdeen St. includes a recording studio, a children's play learning space and a large community room.
Burnett was joined for the ribbon cutting by Chicago's First Lady Amy Rule and Chicago Public Library Commissioner Brian Bannon, among others.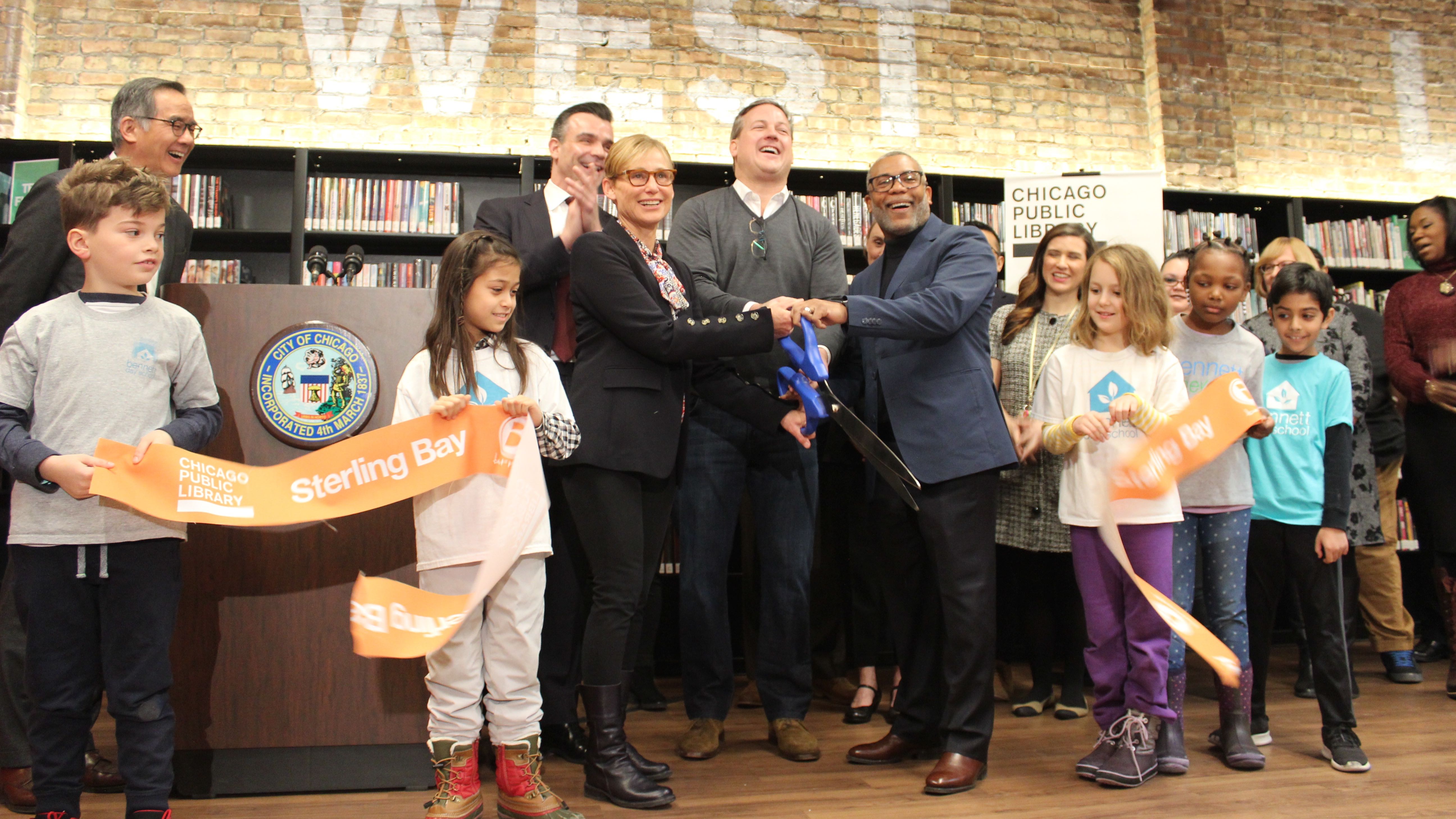 "This is a historic moment for the city and for the library," Bannon told a crowd at the library. "Branch libraries are essential neighborhood anchors in their communities."
The 16,500-square-foot library includes an Early Learning Play Space, a YOUmedia digital lab featuring on-site recording studio and vinyl cutters, and an adult reading room on the first floor.
The second floor has a large community room with six additional small meetings rooms.
RELATED: Brand New West Loop Library With 3D Printing, Recording Studio And More Opens This Week
Skidmore, Owings and Merrill Design partner Brian Lee, who designed the Chinatown Library, was brought on to convert the building, which was once part of Winfrey's Harpo Studios campus.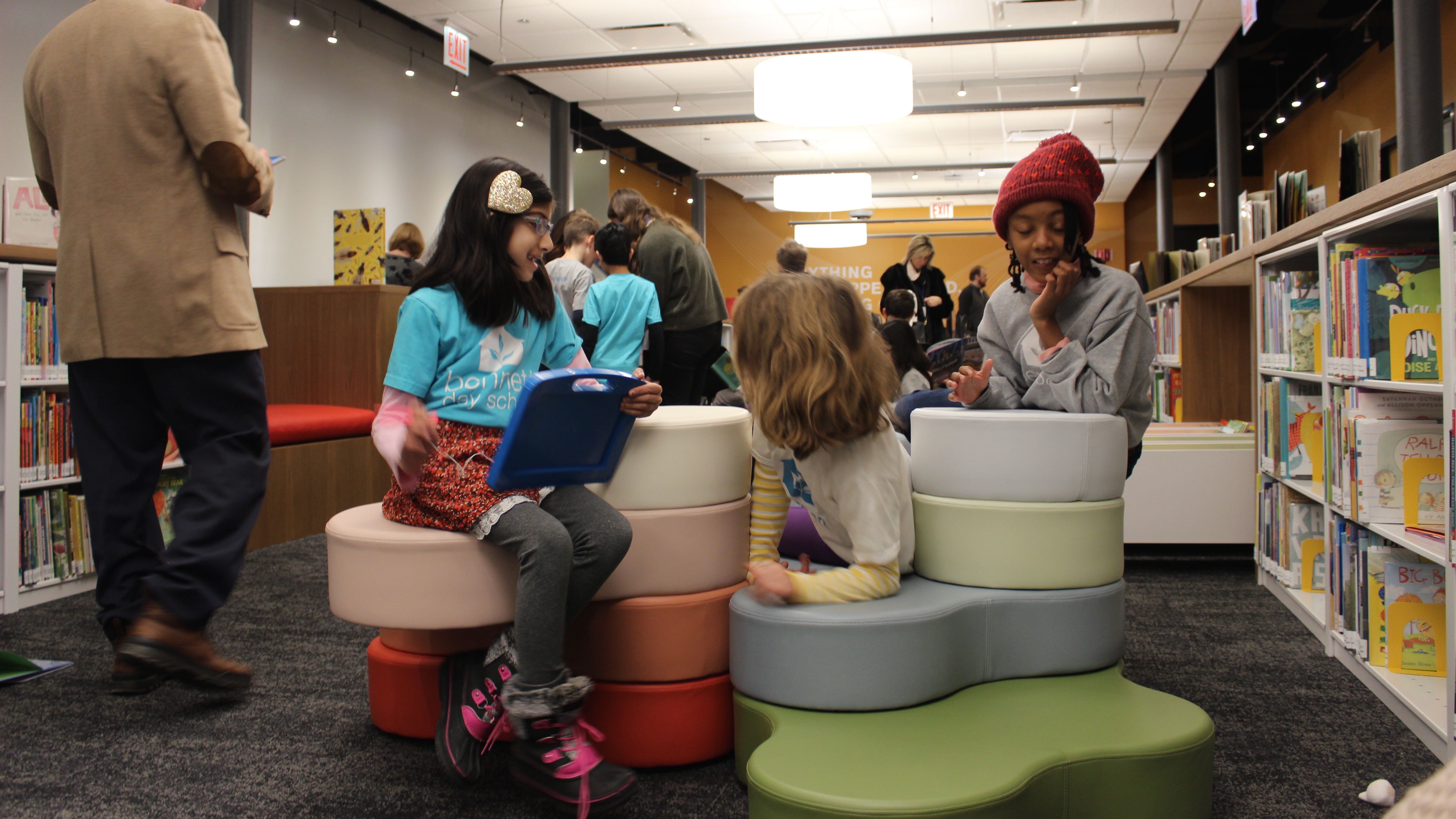 In a statement, Mayor Rahm Emanuel called the building a "vital anchor for families to gather, students to get homework help and job-seekers to connect with life-changing opportunities."
Prominent developer Sterling Bay, which developed Google's Midwest headquarters and McDonald's corporate headquarters in the booming neighborhood, donated the building and built out the library.
The West Loop Library branch was funded in part through the city's Neighborhood Opportunity Bonus Fund and private donations. 
Sterling Bay Managing Partner Andy Gloor said he "could not think of a better way to give back to the community that has so generously supported our company's growth and vision throughout the years."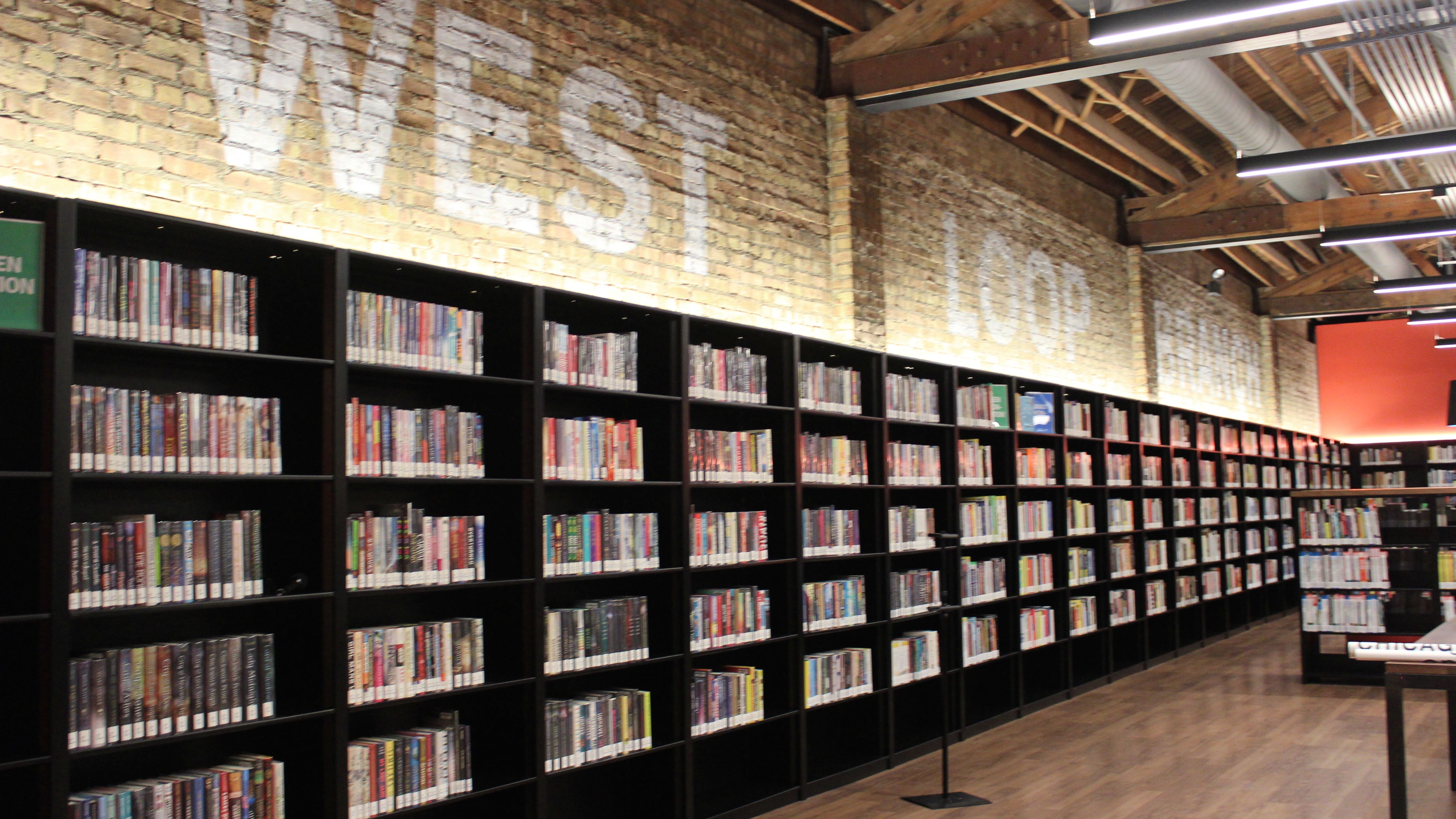 Matt Letourneau, president of Neighbors of West Loop, said the neighborhood group has worked for years to make the area "a true neighborhood for all residents."
"A facility like this makes the neighborhood that much more attractive to families, but at the same time, it provides a facility for adults, teenagers," Letourneau said, who thanked Burnett and Sterling Bay for making it a reality. 
The West Loop Branch is open Monday and Wednesday from 10 a.m.-6 p.m., Tuesday and Thursday from noon-8 p.m., and 9 a.m. to 5 p.m. Friday and Saturday.
 Chicago Public Libraries will hold a larger community celebration from 10 a.m.-4 p.m. Saturday, Jan. 26. 
Do stories like this matter to you? Subscribe to Block Club Chicago. Every dime we make funds reporting from Chicago's neighborhoods.