NEAR WEST SIDE — City inspectors spent an hour inside R. Kelly's recording studio and warehouse Wednesday investigating complaints that people were living in the warehouse against city rules. 
Dozens of reporters and photographers waited in an alley as city inspectors arrived at the singer's rented studio at 219 N. Justine St. on the city's Near West Side.  At about 12:10 p.m., the inspectors entered the building through a back alley entrance.  
"At today's inspection, city inspectors observed building code violations including evidence of residential use which is non-compliant with the zoning code and work performed without approved plans or permits," said Gregg Cunningham, a spokesman for the Department of Buildings.
Cunningham said the Department of Buildings takes these issues seriously and "will incorporate the violations into an amended complaint for the next court hearing."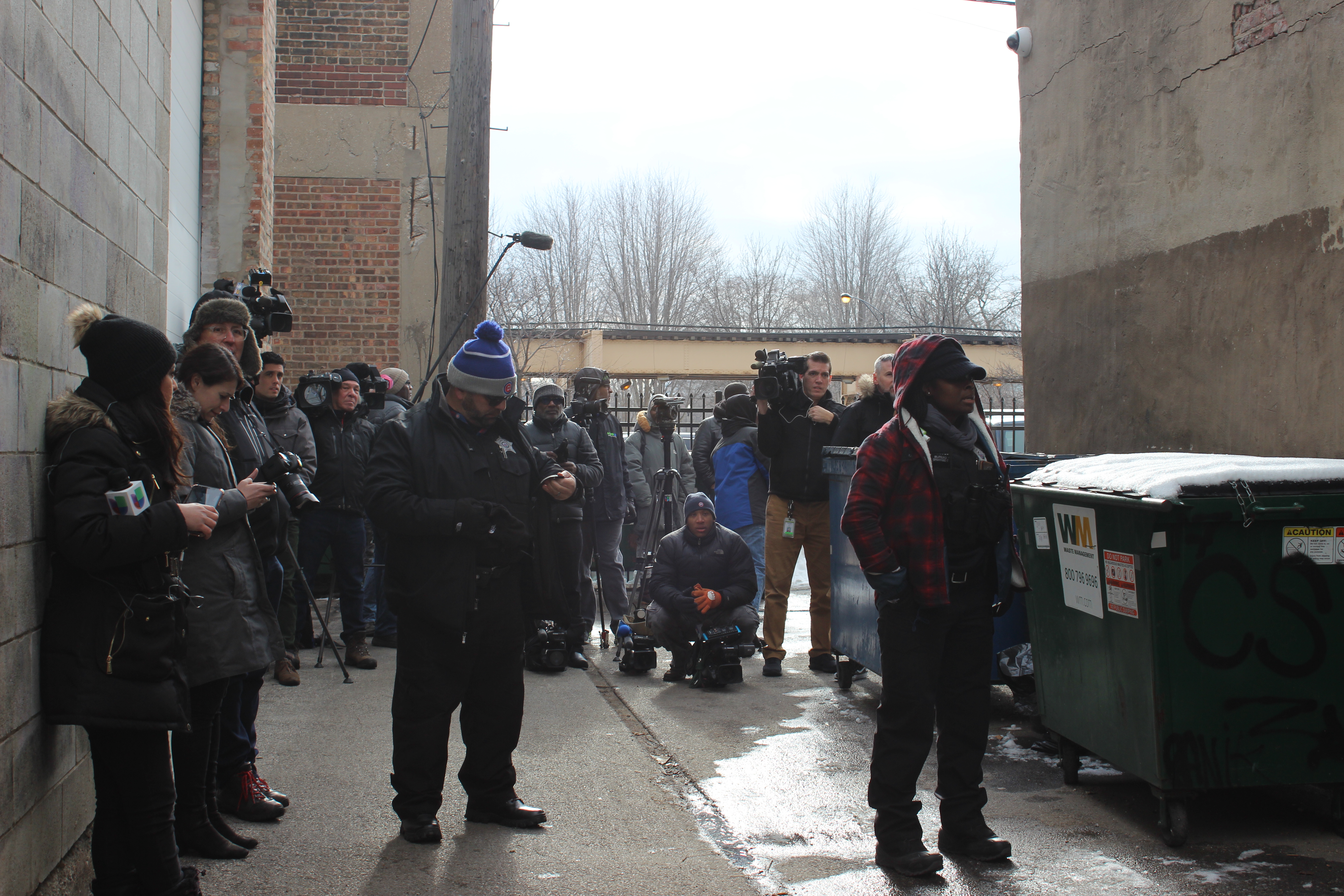 Last week, Cook County Judge Patrice Bell-Reed approved the city's request to inspect the warehouse, ordering Midwest Commercial Funding LLC, the building's owner, to allow city officials to enter the property Wednesday.
The request was made after the city received 311 complaints alerting city officials that people were living in the property, said city Law Department spokesman Bill McCaffrey. The building, which is zoned for manufacturing, is not allowed be used as a living space under city ordinance.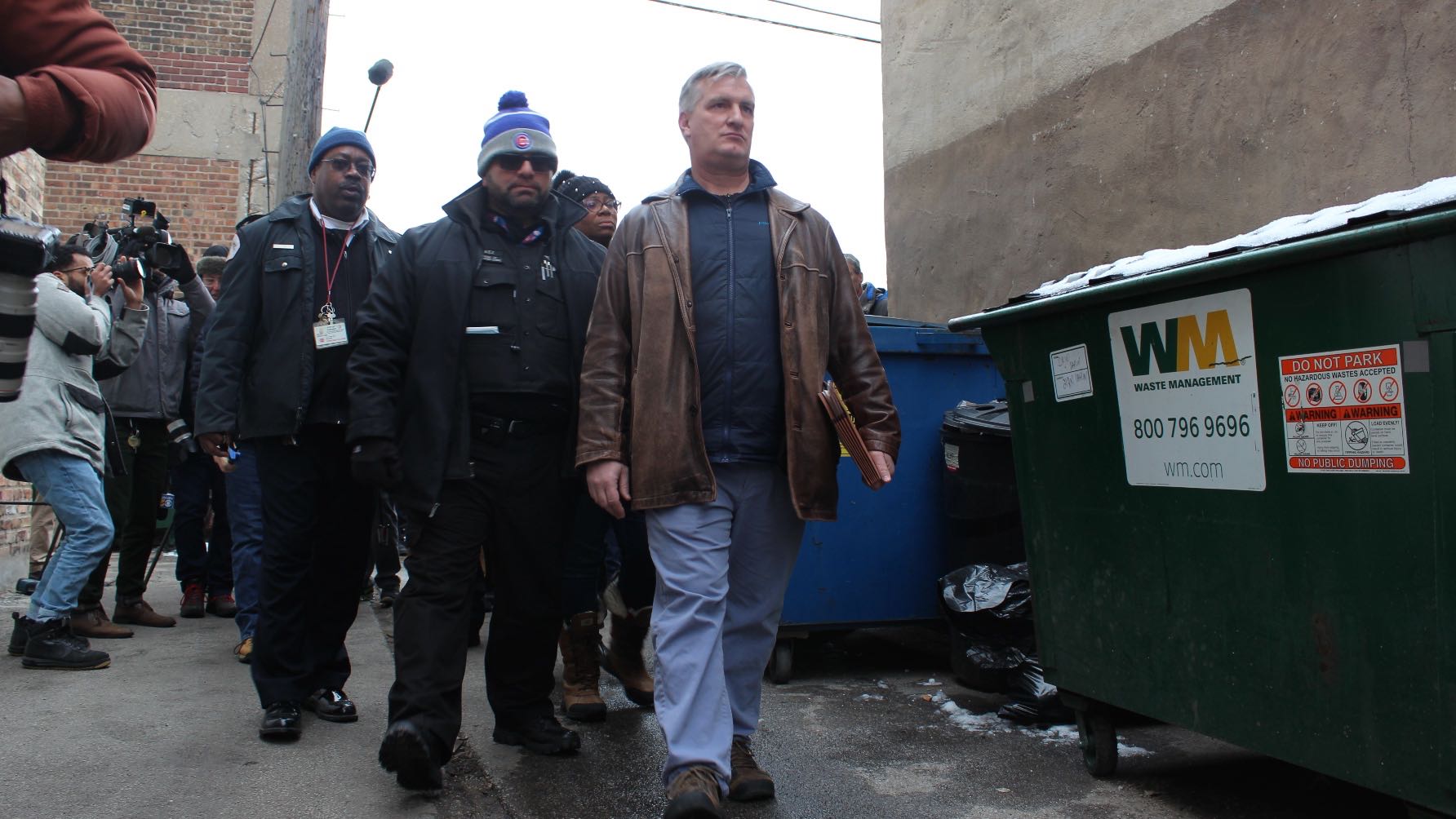 An hour after entering the building, city inspectors exited the front entrance and walked along the alley taking photos of the building's windows before leaving the property at 1:10 p.m. Wednesday.
Inspectors did not answer questions before leaving the scene.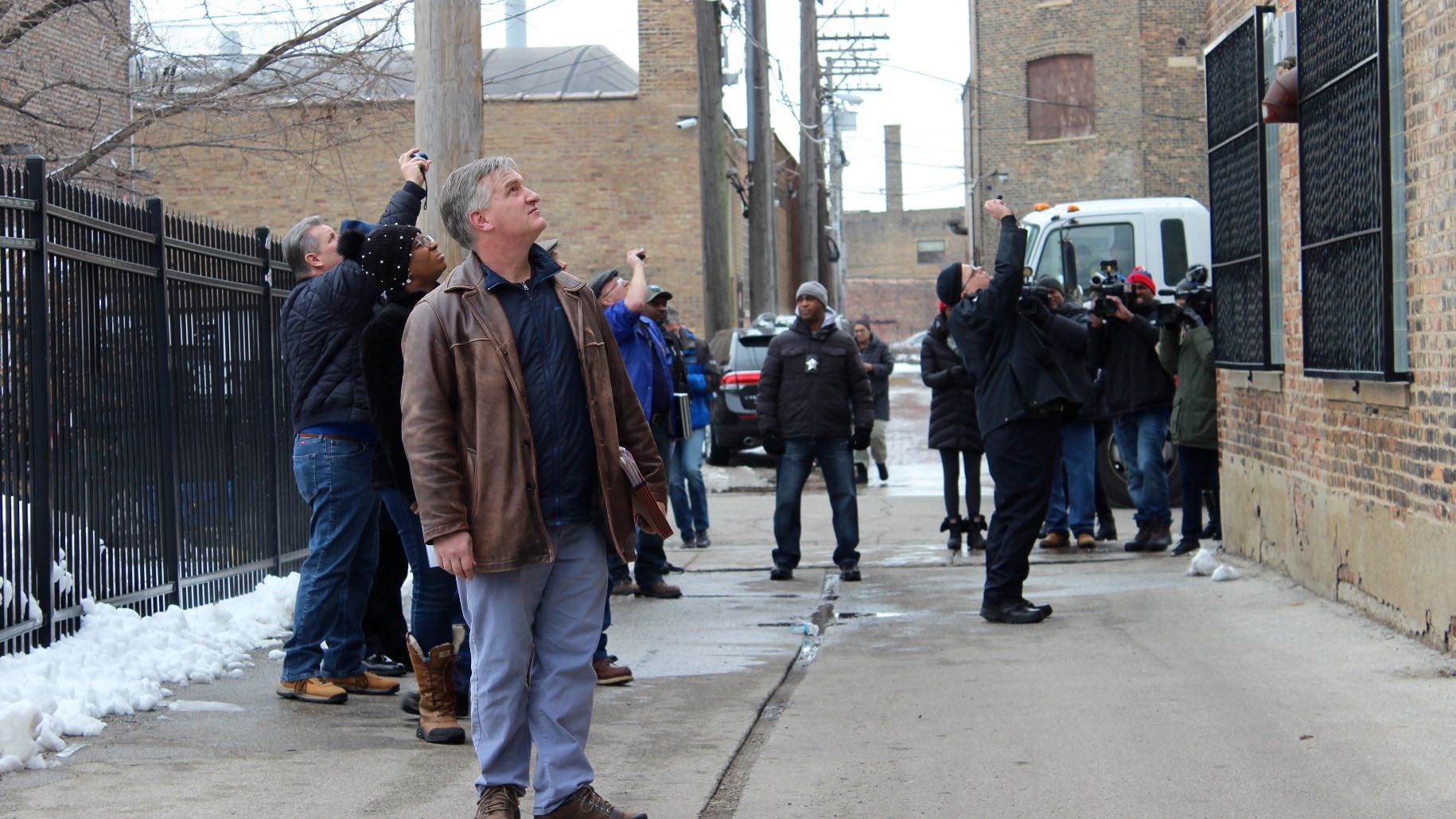 Renewed attention has been focused on Kelly following the release of a six-part docuseries "Surviving R. Kelly," in which alleged victims discuss the singer's involvement with underage girls.
McCaffrey said inspectors would be looking for any alterations that have been made to the building, whether that has been converted into residential or if there was any work completed without a permit.
"The city knows that there hasn't been any permits pulled for this property since 1998. There has been permits applied for that were never granted. The city has concerns that there was work done to the property," McCaffrey said. 
In a statement, an attorney for Midwest Commercial Funding, which owns the 219 N. Justine St. building, said the firm initiated eviction proceedings against Kelly in June 2018. 
"The City of Chicago has also filed a code violation over Mr. Kelly's use of the space and Midwest Commercial Funding is committed to cooperating with the city and providing any and all support that it needs to resolve this matter," the attorney said. 
The city is expected to report inspection findings at another court hearing Jan. 22.
Do stories like this matter to you? Subscribe to Block Club Chicago. Every dime we make funds reporting from Chicago's neighborhoods.