ENGLEWOOD — Englewood is a community accustomed to broken promises and politicians who disappear once the votes are in.
Geraldine Smith, the organizer of mayoral candidate Garry McCarthy's Tuesday morning talk with neighborhood residents, activists and clergy, hopes his appearance signals a change.
"He's willing to face the people," said Smith, CEO of Life Builders United, a nonprofit group that helps formerly incarcerated women back on their feet.
"I think it's very courageous for him to come out to this all black community and talk about the Laquan McDonald case. … He made the community see a different side other than what we're designed to see."
Smith said she extended invites to other mayoral candidates but received no response. McCarthy, the former Chicago Police superintendent fired by Mayor Rahm Emanuel after the video of Laquan McDonald being shot and killed by Chicago Police Officer Jason Van Dyke was released, was the only one to accept.
"No other candidates, not even the candidates who ran for governor, have come here," added Smith.
Flanked by skeptics and admirers — some from as far as Kankakee — around a long conference table, McCarthy covered a lot of ground during his two-hour talk in the small meeting room, delving into topics like corruption, community policing and criminal justice reform.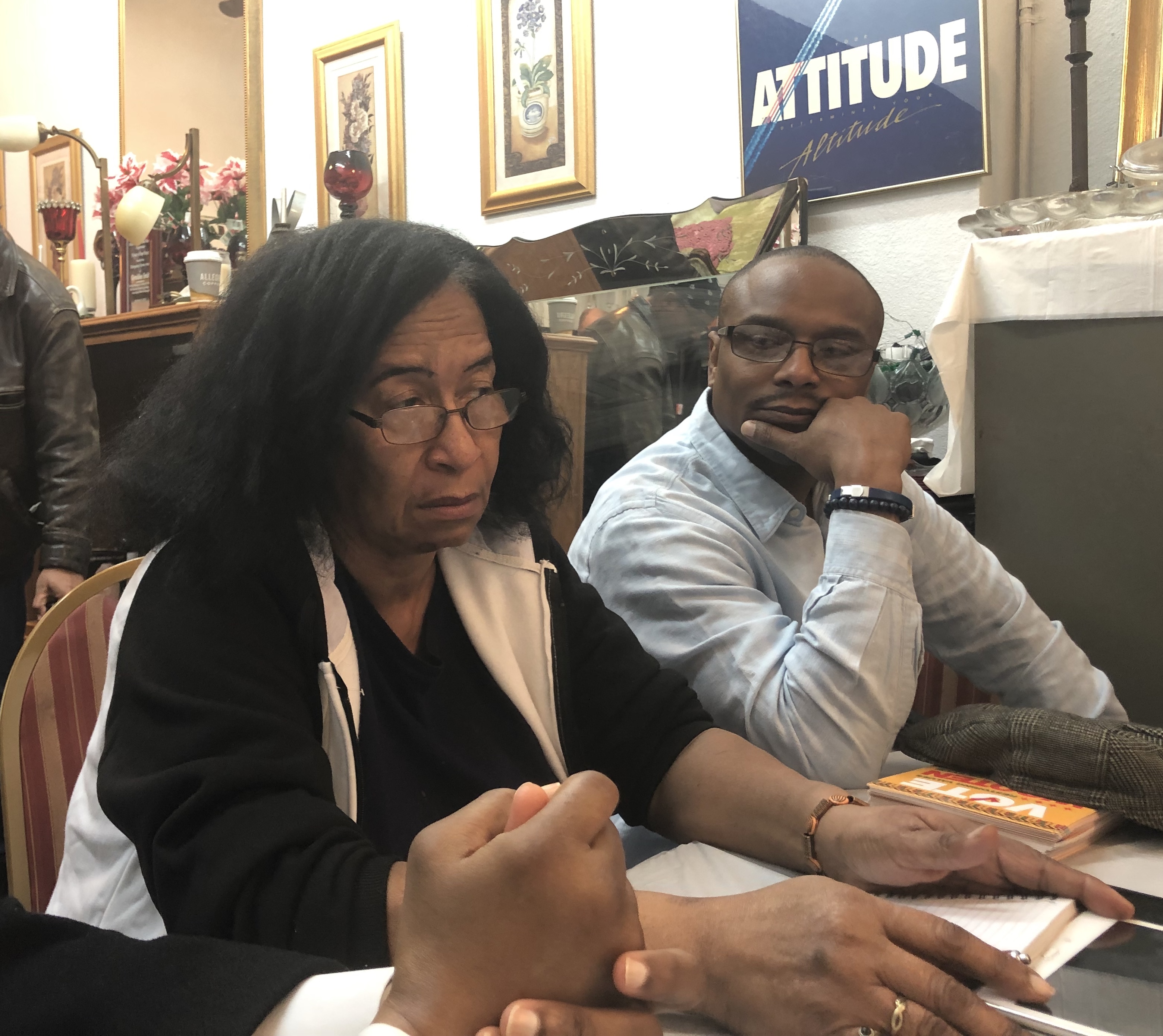 "People are always shocked when I say this but I don't think possession of drugs is a crime," McCarthy told the group. "I think it's a social crime. If we want to help that individual we catch with ten bags of heroin, putting him in jail for 30 days is not going to change his behavior, because he's going to come out and be addicted to heroin just like he was when he went in."
McCarthy said he wants the Chicago Police Department to return to real community policing and the criminal justice system to embrace what he refers to as "systems management."
"Setting up a system to produce the results you're looking for," said, McCarthy, adding, "Someone carrying an illegal, loaded gun, that's the gateway crime to murder and they should be locked up."
When asked whether he believed an endorsement from controversial former New York mayor Rudy Giuliani—who supported "Stop and Frisk" — would hurt his campaign, McCarthy shrugged, saying that he could only speak to the man he knew during 9/11. 
"If people want to hold that against me, that's nothing but politics," said McCarthy. "But the man I knew back then is not the same man now."
While some Englewood residents were impressed with what McCarthy had to say, others remained unsure. When McCarthy spoke about police violence, Minister Tahama, head of the Lost-Found Nation of Islam, pushed back.
"I need the police to know the difference between enemies and civilians," Tahama said. "I don't think they do."
Tahama, who told McCarthy he'd been incarcerated several times, stressed that the mayoral hopeful needs to do something to help community youth. "Things have to change," said Tahama.
"Things will change," responded McCarthy. "One person, one step at a time."
Do stories like this matter to you? Subscribe to Block Club Chicago. Every dime we make funds reporting from Chicago's neighborhoods.