WEST LAWN — Since he was a child, Amado Candelario dreamed he would one day walk the halls of Harvard University. 
Growing up, the 17-year-old West Lawn native heard the prestigious Ivy League university referenced as the crème de la crème on TV shows and in movies. And as Candelario did his own research on the school's academics, he knew — beyond the cultural references — Harvard was a perfect fit. 
Last week, the senior at Solorio Academy High School in Gage Park learned Harvard was no longer his dream — it was his destiny.
In a Facebook video that has since been shared nearly 1,000 times, Candelario captured the emotional, life-changing moment he was granted early admission to the Ivy League school. 
Sitting in front of his computer, Candelario, clad in a Harvard t-shirt, and his cousin Itzely experience a range of emotions in the three-minute clip. At first, he's too nervous to check the school's online admissions portal. 
"I can't open it. I physically cannot open the portal because I'm going to cry," he says, clutching his hands together. 
Candelario ponders the possibility of being rejected. 
"What if I don't get in?" he asks his cousin. 
"That's OK. That's fine. A lot of people get rejected," she says, comforting him. 
Candelario says: "OK. I'm going to click it. Or should I wait?" 
"No! Do it right now!" his cousin urges. "Click it. Click it." 
With his hands covering his eyes, Candelario clicks through the portal to see the university's decision. "I can't look, I can't look," he says. 
Then, he finally musters up the courage to look. 
"Oh, my God! I got in! I got in!" he shouts, jumping out of his chair before erupting in tears. 
"I'm so proud of you!"  his cousin says, crying and hugging him. 
Since he uploaded the video a week ago, its been watched more than 53,000 times, Candelario told Block Club Chicago. Strangers have written him on Facebook to say he's their inspiration. 
When Candelario went to school the next day, people came up to him over and over again, congratulating him on the accomplishment.
"It felt like I was in a dream, I'm still shocked," he said.
Candelario said getting into the prestigious school meant so much to him because of a promise he made to his single mother. 
His mom, who immigrated to the U.S. from Jalisco, Mexico decades ago, never received a formal education and worked long hours as a waitress to provide for him and his two siblings. She wanted more for her children, and taught them the value of hard work, Candelario's sister Samantha said. 
"Since he graduated from middle school, he promised her he would one day get into Harvard," said Samantha, a 21-year-old junior at University of Illinois at Chicago. "Now, three years later, he is No. 1 in his class… and he made his dream come true."
Samantha said her brother, who is captain of the school's debate team, a member of the varsity volleyball team and helped start a writing center at his school to mentor other students, is an inspiration to others who come from "very little. " 
"He's the definition of working hard, having a goal… and achieving it," she said.
And their mom is "so proud—as proud as any mother could be," Samantha said. 
Candelario already sent his letter of intent off to Harvard, and plans to study political science there next fall. Eventually, he wants to become an immigration attorney so he can help others.   
Getting accepted to Harvard didn't just happen because of his hard work, he said — it happened because of the support of his family and those who inspired him — kids from other low-income families with few resources who still dared to dream. 
"I want this to be a reflection of what people that look like me can do," Candelario said. "This accomplishment represents what the Latino community can do — we can do anything."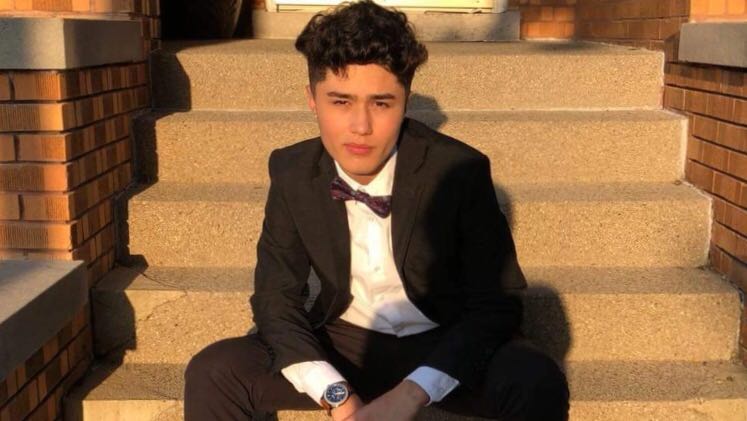 Do stories like this matter to you? Subscribe to Block Club Chicago. Every dime we make funds reporting from Chicago's neighborhoods.