AVONDALE — Joel Zawko ran for alderman on a fixed budget.
The financial trader gave $25,000 of his own money to his 33rd Ward campaign fund — not a penny more — and made it a point not to accept a single donation from anyone.
"I'm a big data guy, and I've looked extensively at all of the candidates and their funding. A good portion of it comes from outside of the ward. … I think it's very unfair," Zawko said.
Instead of raking in money from wealthy donors, Zawko focused his energy on collecting quality signatures for his petitions and making connections with residents in the Northwest Side ward, an area that includes neighborhoods like Avondale, Irving Park and Albany Park.
But when someone challenged Zawko's petitions, his campaign crumbled. The roughly $5,000 it would've cost Zawko to fight the challenge in court would've eaten up one-fifth of his campaign budget, so he dropped out of the race.
"I really couldn't have afforded it and campaigned the way we had designed the campaign if I had spent that," the first-time candidate said.
Earlier this week, Block Club highlighted what's going on in the 28th Ward: All of the candidates who filed to run against incumbent Ald. Jason Ervin are in danger of being knocked off the ballot thanks to petition challenges. It would be a repeat of what happened in the 2015 election, when seven challengers were knocked off the ballot. 
But the issues extend beyond one West Side ward. Even when candidates believe they have enough valid signatures, the high cost of appealing that challenge in court can be a significant hurdle.
For some, it's insurmountable.
"This should be a process where more people are encouraged to run, and there shouldn't be this barrier of entry," Zawko said.
'I just wanted a fair shot'
The way the petition process works in Chicago is voters and candidates are allowed to challenge the validity of petition signatures once they're submitted to the Chicago Board of Elections.
Signatures can be deemed invalid for any number of reasons, including, but not limited to, an incorrect address, a fraudulent signature and a signer appearing on more than one candidate's petition.
In the case of Zawko, a few hundred of his signatures were challenged by Patricia Martinez, a resident of the 33rd Ward.
Zawko said Martinez compared the validity of his signatures to that of incumbent Ald. Deb Mell's.
"I don't know what her connection is to Deb Mell, but I do know that all of the issues were based on Mell's [petition]," he said. 
Mell's campaign didn't respond to requests for comment. Attempts to reach Martinez were unsuccessful.
Typically, challenges cost anywhere from a couple thousand dollars to up to $15-20,000 in lawyer's fees. The number depends on whether it's a simple or complicated challenge, election attorney Ed Mullen told WBEZ.
The cost was simply too high for candidate Betsy Jovan Watkins.
Watkins raised no more than $500 during her campaign for 23rd Ward alderman.
The first-time candidate said many of the residents of the Southwest Side ward, which includes neighborhoods like Garfield Ridge, Clearing and Gage Park, don't have the money to give. 
"It's not a very rich ward. …I was totally reliant on the ground game," she said.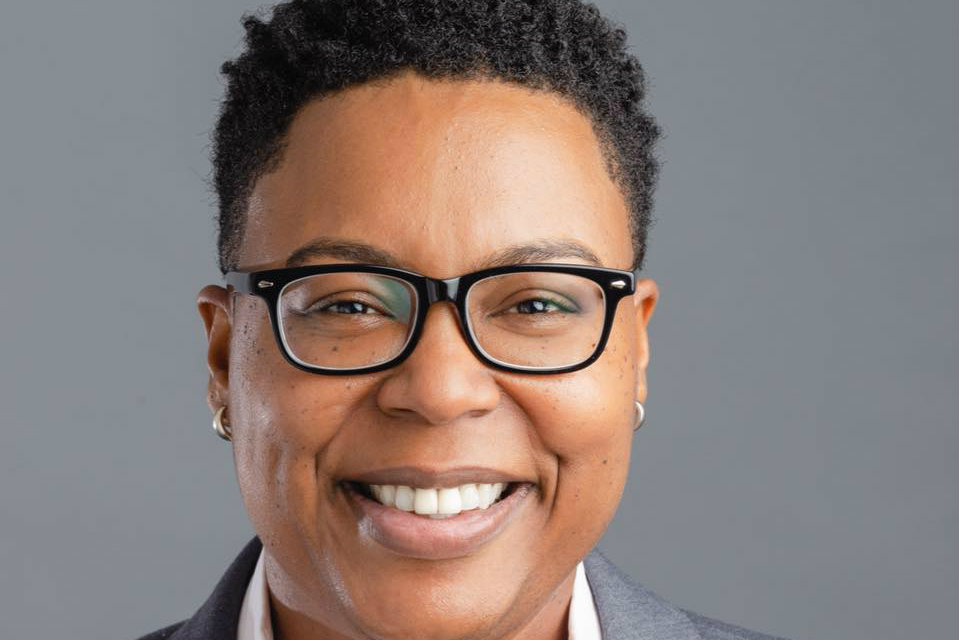 Like Zawko, Watkins said she focused her energy on getting high-quality signatures. But that backfired when an objector, Nicholas George Dirscherl, challenged her petition. Attempts to reach both Dirscherl and incumbent Ald. Silvana Tabares' campaign were not successful.
Not only was Watkins unable to hire a lawyer, but she was also unable to take time off work to appear in court. She currently works part-time for the City Colleges of Chicago in their disability access center.
"I'm very much from modest means. But once again, I didn't think that running for public office would require me to be independently wealthy or have a huge reserve of cash if I'm actually doing it for the public," Watkins said.
Asked whether she would've still been in the race had she not been challenged, Watkins said "yes."
"I know what it is that I'm trying to do. I really wanted to change the way we view local politics," she said. 
She added: "When we're looking at serving the public, it shouldn't boil down to what's in your war chest."
Zawko agreed, saying, "I just wanted a fair shot. I chose not to go out and get money. I don't have the political clout."
"It's pretty sad. …This ward is amazing. There are so many people who want to devote time to make things better. I feel like I let them down because I didn't challenge, but I also know that I would've run out of money soon and I would've went ghost because I can't get out there and promote like everyone else can."
Both candidates' struggle to stay in the race illustrates what some critics say is wrong with Chicago's petition process — that it favors incumbents with money and name recognition and hurts political newcomers with less means.

'I raise money knowing that I will have to pay for this'
For other new candidates, the petition process is a burden, but not unconquerable.
Take Steve McClellan, for example. 
McClellan is currently fighting a petition challenge for the second time. He ran for alderman in the 43rd Ward, which includes Lincoln Park and parts of Old Town and the Gold Coast, back in 2015 and his signatures were challenged then, too. 
Perhaps because he's been through it before, McClellan said he planned for this. The aldermanic hopeful factored the cost of the appeal into his fundraising efforts.
"I raise money knowing that I will have to pay for this," McClellan said. 
"It's part of the process in Chicago, and you just have to follow along with the procedures. If it's something that you can't deal with, then run."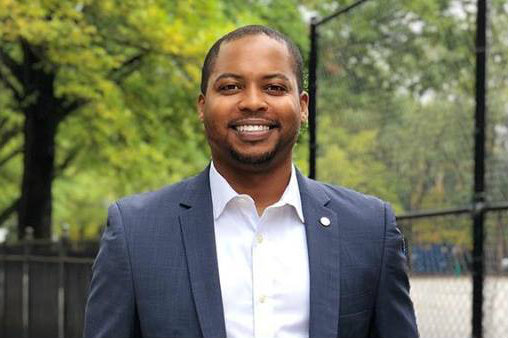 McClellan is currently gearing up for an upcoming hearing followed by a records exam, where him and his lawyer will spend hours combing through his files. 
"They'll get one day of me being in a building without being able to shake too many hands. That's all this is going to do. One day," he said.
McClellan declined to disclose how much the appeal is costing him. Still, he acknowledges anything that drains money from his campaign is an issue.
"I don't want it to seem like I don't need donations. I do. I would never turn down a donation," he said.
Petition challenges are down overall this year, according to Jim Allen, spokesman for the Chicago Board of Elections.
The Board of Election Commissioners is currently hearing petition challenges in 181 cases, below the 200 cases that are typically filed in an average election year, Allen said.
In 2011, also a municipal election season, the board saw a whopping 426 petition challenges, Allen said — more than two times the amount filed this year.
Allen emphasized that not all challenges are legitimate. 
"Some are ultimately withdrawn and a significant amount are overruled," but some objections "simply point out something we would have found on our own," he said.
Do stories like this matter to you? Subscribe to Block Club Chicago. Every dime we make funds reporting from Chicago's neighborhoods.