CHINATOWN — The Coalition for a Better Chinese American Community is shaking up voter engagement.
Instead of singularly focusing on voter registration, as many civic engagement campaigns do, the organization, which shares its location with the Chinese American Service League at 2141 S. Tan Court in Chinatown, is also educating voters about the issues and the candidates who are running. 
Debbie Liu, the coalition's community development coordinator, is part of the organization's two-person operation. They started focusing on the education prong of their civic engagement efforts in March when Chicago held its primary elections.
"We want to actually educate people in a nonpartisan way on how to cast a ballot, who's on the ballot and then what referendum questions there are," Liu said.
This has changed as the coalition has shifted gears.
To reach this goal they employ phone banking and canvassing, she said.
"A lot of the work about 20 years ago was centered around elections and getting people registered to vote and actually turning them out to vote," Liu said.
Liuis first generation. Her parents emigrated from Hong Kong. She was born and raised in Chicago.
"The organization initially started out to build basically Chinese-American electoral power. … The whole premise of our organization is to build power in Chinese-American communities," Liu said.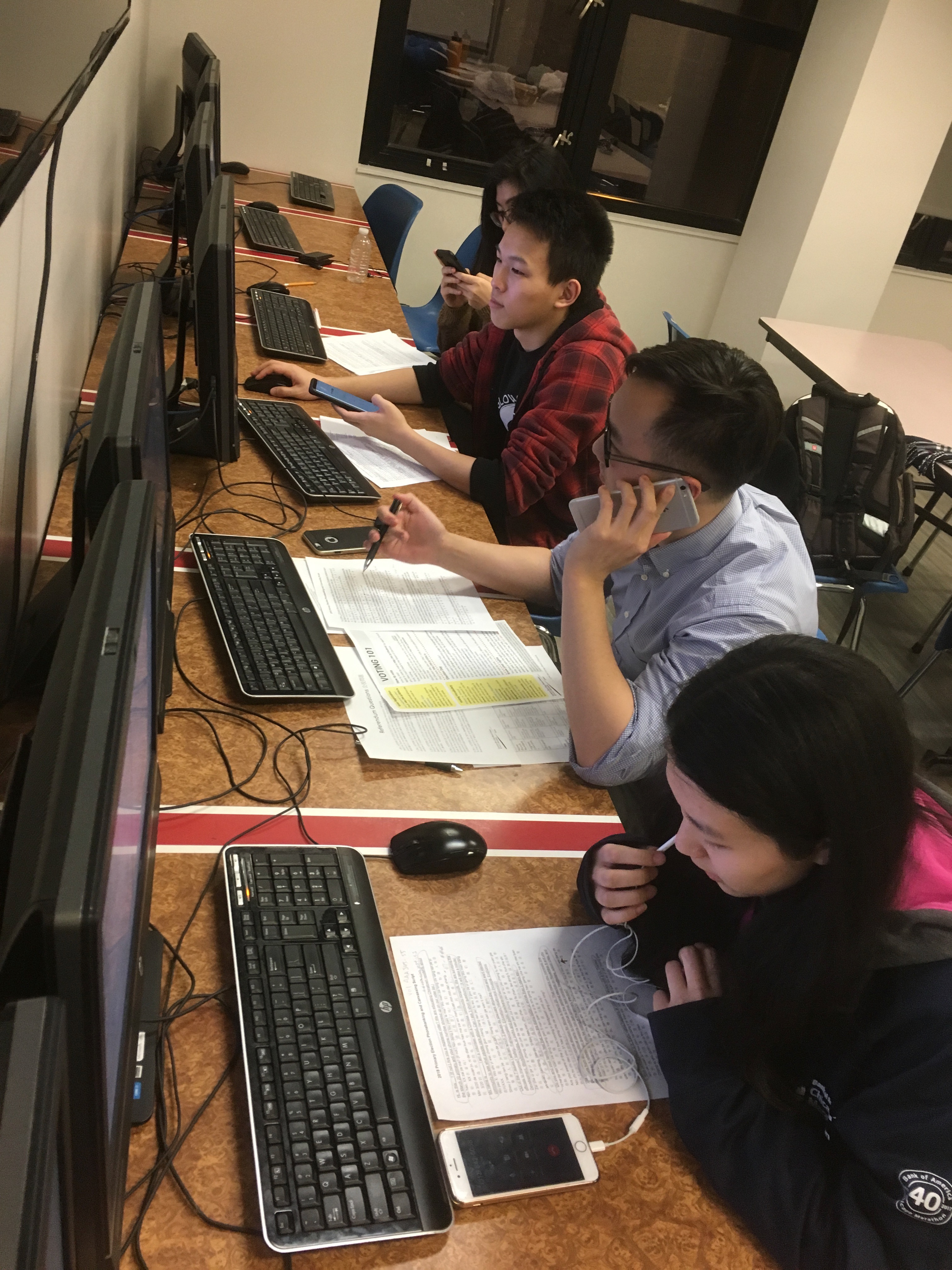 In January, the organization is planning to hold a 25th Ward aldermanic forum. Current 25th Ward Ald. Danny Solis recently announced he would not seek reelection after more than two decades in the role.
CBCAC can trace its beginnings to 1998 when five separate organizations in Chinatown banded together because casino buses were "blocking all thoroughfares in the community," according to its website. It was only in 2007 when the group adopted its current name to better reflect the diverse membership of organizations involved.
Eight major service organizations throughout Chicago make up the organization today.
Despite CBCAC's broad reach in the community — they work with everyone from the kids to seniors — some residents are unaware of their existence.  
Kelly Chen has lived in Chinatown her entire life but only discovered the organization this fall.
"I had never heard of any organization in Chinatown doing political organizing of any sort so I was super interested and I started getting involved," Chen said.
Chen has been working with community members to educate them on why it's important to vote for political candidates like the alderman and mayor because they "will have a huge say in what happens to Chinatown and the surrounding area."
Robert Lu, 38, became involved with CBCAC when they called him during their phone banking efforts during the spring primary election.
Unlike Chen, Lu had some familiarity with the organization when they called him.
He had worked with Liu before when he was involved in a CBCAC focus group — because he felt bad for them. 
"They called my sister and she was upset that they called her and removed her from the list. So I felt kind of bad and so I just decided to go in and help with phone banks to make up for it," Lu said.
Pityaside, Lu also said CBCAC was trying to get voters engaged and this sparked his interest to volunteer with the group.
Lu used to live in Chinatown but now he said he lives "right between Chinatown and Bridgeport."
When he participated in phone banking efforts, Lu educated potential voters on the candidates who were running and their stances on issues.
Moving forward, they hope to expand this push — and get candidates to address the needs of Chinatown residents directly. 
"Particularly vulnerable communities that have a lot of immigrants," Liu said.

This story was produced by Block Club Chicago in partnership with Chicago Ideas, which is working to highlight organizations and individuals making a positive impact in all of Chicago's 77 community areas. Follow The 77 Project here.