Get more in-depth, daily coverage of Chicago politics at The Daily Line.
DOWNTOWN — City officials are rolling out a modernized 311 platform  — the Chi311 Mobile app — allowing residents to log service requests or complaints with the city — ranging from potholes to paid sick leave violations. 
Chi311 Mobile will be available via Apple's App Store and Google Play for residents to download, and will allow them to log and track service requests. Users will also be able to view other requests made nearby. Users can opt to keep their complaints anonymous or choose to receive push notifications or email updates. App users can also snap pictures and upload them with complaints and requests.
The official launch of the app, scheduled for Tuesday, was scrapped when two police officers died Monday evening after being struck by a passing train while investigating reports of shots fired.
Chief Information Officer Danielle DuMerer said approximately 100 unique requests and submissions can be made through the app.

Aside from regular city service requests for help with potholes and garbage pickup, users can submit restaurant inspection requests, notify city officials if employers are violating Chicago's paid sick leave or minimum wage requirements, report hate crimes and airplane noise or ask for a kit to test their water for lead.
Each selection will offer users a brief explanations about which city departments provide services and an estimate of how long a request should take. A paid sick leave investigation might take 90 days, for example, while a request for a lead testing kit should be finished within a week. A complaint about an Uber or Lyft driver might take 45 days to be completed, officials said.

While residents could call in to the city's non-emergency 311 system to log such requests and complaints previously, DuMerer said she hopes the app makes it easier for Chicagoans to learn the scale of what issues they can go to the city to address, and reduce wait times on phone lines.
"Part of the modernization effort is also improving how our departments are delivering services," DuMerer said. "This will provide them with increased transparency into what's happening in different areas. They have dashboards for reporting, this will enable more of that kind of analysis."
The multi-year effort cost $35 million, and was launched after Mayor Rahm Emanuel briefly floated privatizing 311's call center to save the city "about a million dollars" annually by switching union workers with outside contractors. Aldermen and AFSCME Council 31, which represents most call center workers, almost immediately pushed back. 
"It makes no sense to privatize what connects their residents to their government. It makes no sense to privatize 311 and put the nerve center of the city in the hands of a corporation whose number one goal and/or priority is to make a profit," one 311 operator Louis Shuttlesworth, said during testimony on the 2016 budget. "It makes no sense to privatize and get rid of 311's biggest asset, which would be experienced, knowledgeable workers who are committed to the City of Chicago."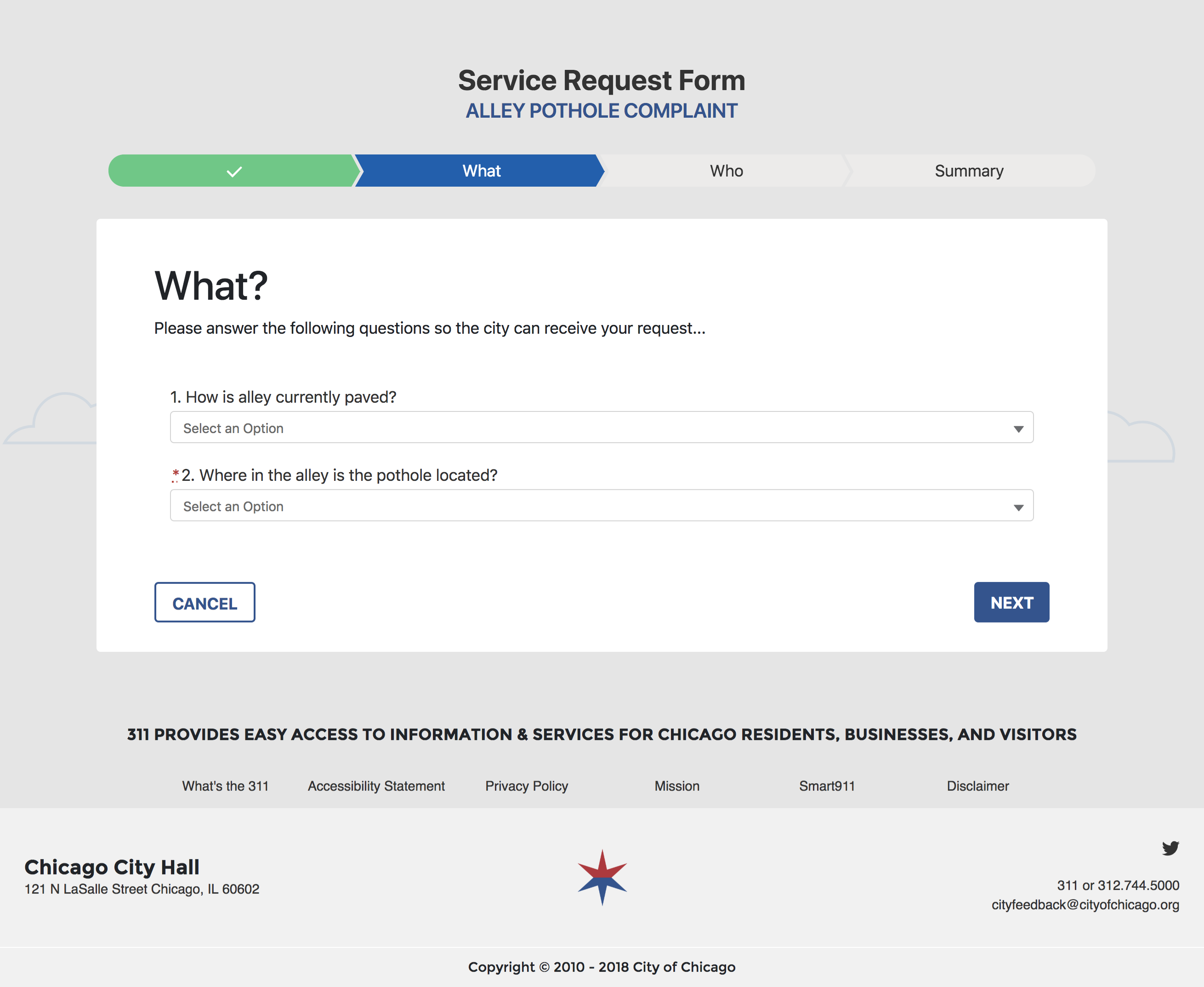 Emanuel abandoned privatization plans and instead used part of the proceeds of the sale of city-owned land at Goose Island to pay for the upgrade. As part of the sale, the city moved one of its Fleet and Facilities Management warehouses to Englewood. 
Mayor Richard M. Daley created 311 in 1998 for $4 million in an effort to free up the city's 911 system. "At the time, 911 was handling 3.7 million calls a year, as many as 40 percent of them non-emergencies," according to the Sun-Times.