NORTH CENTER — The clock is ticking on the holiday shopping season but there's no need to panic — yet.
Plenty of unique gifts will be on display this weekend at neighborhood pop-up markets, including two focused on the wares of the city's women makers.
Here's where to shop handmade items from Chicago artists and artisans.
Chicago Art Girls Holiday Pop Up Shop: This artist community formed more than 20 years ago to "celebrate women and the arts," and members' annual holiday pop up is a seasonal highlight. Shop jewelry, glassware, ceramics, prints, knitwear, candles, soaps and more. Saturday and Sunday, 11 a.m. to 5 p.m., Bell Elementary School, 3730 N. Oakley Ave. Admission and parking are free.
Lady Maker Pop Up Shop: Now in its second year, the pop up showcases the work of more than a dozen women makers. Pick up stationery, children's clothing, ceramics and jewelry among other goods. Sip a glass of wine while enjoying holiday tunes playing in the background. Saturday and Sunday, noon to 6 p.m., 3251 1/2 W. Bryn Mawr Ave. Admission is free.
Angel Food Bakery Holiday Treat Pop Up, at Hazel Chicago: It's a Christmas miracle! Beloved baker Stephanie Samuels of the much-missed Angel Food Bakery is back for one day only with a pop up at Hazel. She'll have cookies, cake balls, rugelach, marshmallows and more. Great for stocking stuffers, hostess gifts or just to treat yourself. Sunday, 11 a.m. to 6 p.m., Hazel, 1835 W. Montrose Ave.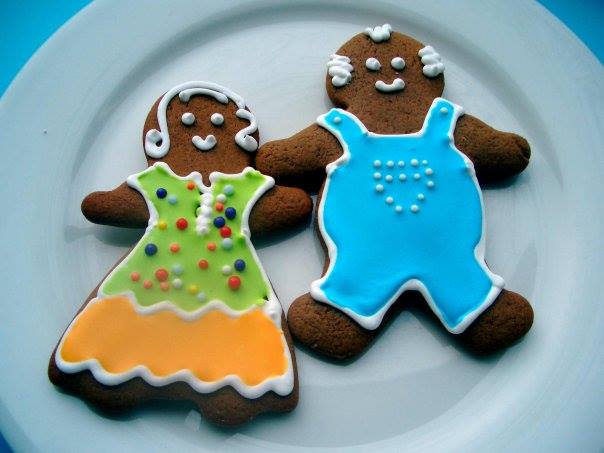 Weihnachtsmarkt at DANK Haus: Gesundheit! Actually, Weihnachtsmarkt is another word for the more familiar Christkindlmarkt (also called Nikolausmarkt, Striezelmarkt and Krippenmarkt). No matter what it's called, this German-style Christmas market (albeit indoors) celebrates a tradition that dates back to the 14th Century. Enjoy shopping, German food and drink (for purchase), visits with Santa and carriage rides. Saturday, noon to 8 p.m., 4740 N. Western Ave. Admission is a suggested $5 donation.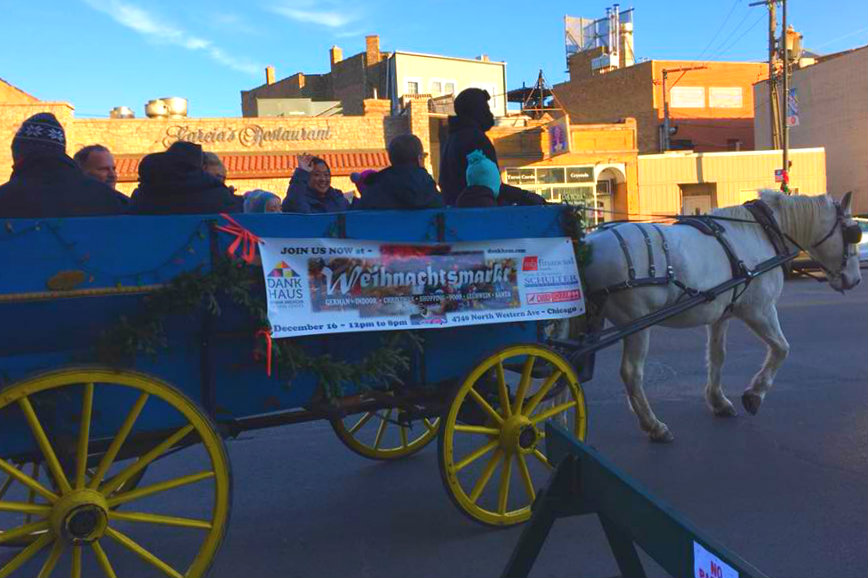 Lizard's Annual Holiday Craft Fair: Check out neighbors' handiwork at Lizard's Liquid Lounge. As an added bonus: No need to choose between holiday shopping and the Bears-Packers — the game will be on with sound. Sunday, 2-7 p.m., 3058 W. Irving Park Road.
Crampus Holiday Market – A Benefit for Chicago Period Project: If this weekend's no good for you, head to Emporium Logan Square on Tuesday and check out the wares from twenty-five female vendors (and one guy!). Admission is free with a donation of tampons, pads or other products for the Chicago Period Project, which distributes pads, tampons, underwear and menstruation supplies to women in need. Tuesday, 6-11 p.m. at Emporium Logan Square, 2363 N. Milwaukee Ave.