DOWNTOWN — Encyclopedia Britannica is celebrating its 250th birthday — and more than seven decades in Chicago.
The company made famous by its encyclopedia sets has been headquartered in Chicago since the 1940s (ever notice the red brick building with the clock on the river at LaSalle? The one that says "Britannica"? Yeah, that's them).
The company started in Edinburgh, Scotland in 1768, and eventually put an editorial office in New York. That office was moved in 1943 to Chicago, the hometown of on-again, off-again owner Sears, Roebuck & Co., which sold the encyclopedias in its famed catalogs.
Chicago has "always shown resilience and tenacity," said CEO Karthik Krishnan, and that's just what Britannica wants in a home.
"Chicago has always been a city of big shoulders," Krishnan said. "When we think about a city that has exhibited the kinds of traits that Britannica hopes to have and aspires to — which is embracing changes and breaking boundaries by thinking, learning and evolving — being in the city of Chicago is a great, great connection for us."
Britannica is embracing change itself with its online presence: Its websites, which include Merriam Webster, get more than 5 billion pageviews a year and it uses technology like browser extensions and videos to continue educating people and providing them with accurate information, Krishnan said.
In honor of Britannica's birthday, we asked Krishnan to tell us which Chicago-focused entries were most interesting to him.
Here are his six picks:
Great Chicago Fire
The Great Chicago Fire entry stands out because it covers how Chicago rebuilt itself "from the ashes," Krishnan said. It also talks about the myth of "Mrs. O'Leary's" cow knocking over a lamp and starting the fire.
"Ultimately, the article describes how the city phenomenally and rapidly recovered," Krishnan said. "It highlights the resilience and tenacity of the city of Chicago."
Read the entry: Click here
Michael Jordan
Michael Jordan, the GOAT, helped the Chicago Bulls pick up six championships in the '90s. (He also starred in "Space Jam," a masterpiece of basketball and alien cinema.)
"The city would not be Chicago if not for Michael Jordan, so I definitely love our entry on Michael Jordan," Krishnan said.
Read the entry: Click here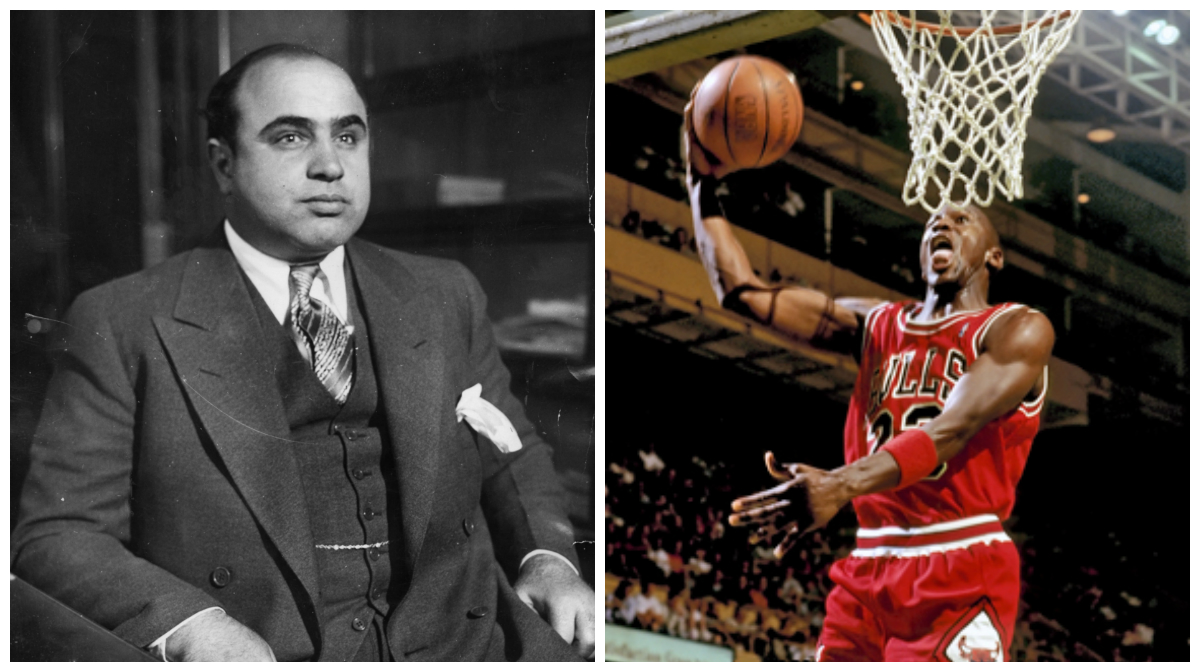 Al Capone and Robert Maynard Hutchins
Al Capone and Robert Maynard Hutchins were born on the same day in Brookyln and became icons in Chicago, Krishnan noted — but that's about where their similarities end.
Capone became a notorious gangster who terrorized the city during Prohibition and was responsible for dozens of murders. Hutchins went to Yale, studied law, became an educational philosopher and ended up serving as president and chancellor of the University of Chicago.
Read the entries: Click here for Al Capone and here for Robert Maynard Hutchins
Barack and Michelle Obama
Former First Lady Michelle Obama famously grew up on the South Side. She and her husband, former President Barack Obama, met in Chicago, had their first date (and kiss) here, and lived on the South Side until moving into the White House.
Krishnan said he loves "our entries on those two great personalities, as well."
Read the entries: Click here for Barack Obama and here for Michelle Obama
Do stories like this matter to you? Subscribe to Block Club Chicago. Every dime we make funds reporting from Chicago's neighborhoods.