WEST LOOP — Developers and city officials gathered to break ground on a mixed-use development Thursday that will bring nearly 600 new luxury apartments to the former H2O Plus site in the booming West Loop. 
The project, dubbed 845 West Madison, will add 586 apartments and 10,000 square feet to the full-block site bordered by Madison, Monroe, Peoria and Green streets near Mary Bartelme Park. The project is expected to be completed in 2020, officials said. 
Executives from Lendlease, the John Buck Company and Intercontinental Real Estate Corp. gathered at the site for the groundbreaking ceremony Thursday morning. 
"This project is so much more than just a run-of the-mill mix of 'residential plus retail,'" said John Buck, chairman and CEO of The John Buck Company, the site's developer. "As the Chicago real estate market and neighborhoods change and evolve, the building at 845 West Madison is a thoughtful and timely response to the kinds of homes now in demand in this area."
Designed by Chicago-based GREC Architects, the luxury development will include two 17-story towers and a two-story structure. The apartments will include a mix of studio, one-, two- and three-bedroom apartments, 17 townhouses, and 278 parking spaces. 
About 45 percent of the parking spaces will be available for public use, developers said.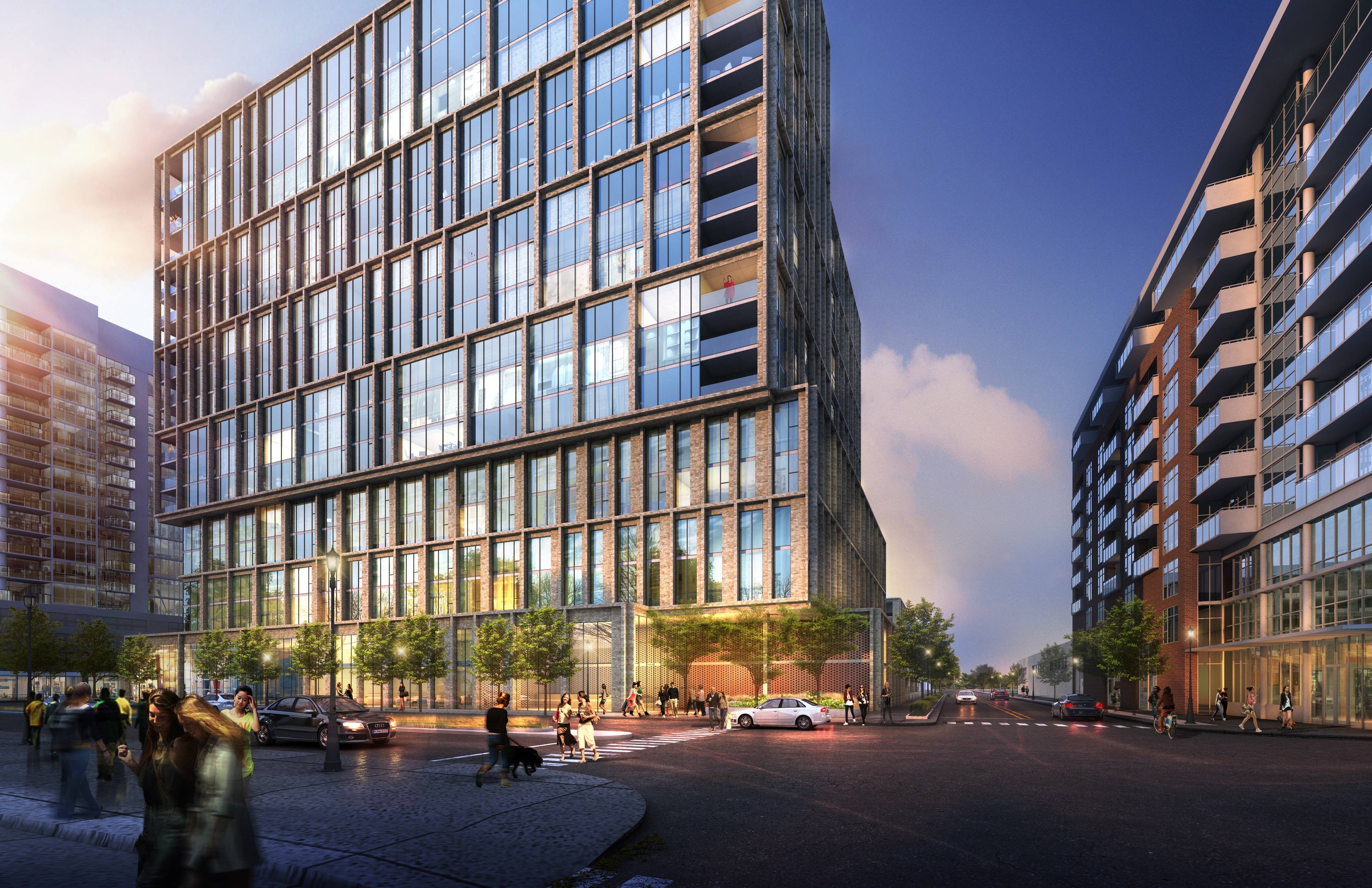 Each tower will include a fitness center, entertainment lounge, game room, co-working area and other amenities for tower residents.
Buck said 10 percent of the units built on site will be affordable housing units. The affordable housing would be distributed evenly across studios, one-, two-and three-bedroom units, developers said. 
Ald. Walter Burnett Jr. (27th) said the project went through many iterations between developers, neighborhood groups and city planners before the final project was approved. The site was formerly home to skincare company H2O Plus before the company moved its headquarters to San Francisco.
"I was here when H2O Plus was built, when H2O was torn down, and now I'm here when another development is being built which is going to bring more economic development, tax dollars to the city of Chicago, and many, many jobs along with affordable housing," Burnett said.
Buildings Commissioner Judy Frydland welcomed the project, lauding the design for "blending the old, with the new." 
Peter Palandjian, CEO of Boston-based Intercontinental, called Chicago a welcoming city for development.
"Chicago makes real estate investment and development easy," Palandjian said. "A great deal has to do with your politicians … and your city workers."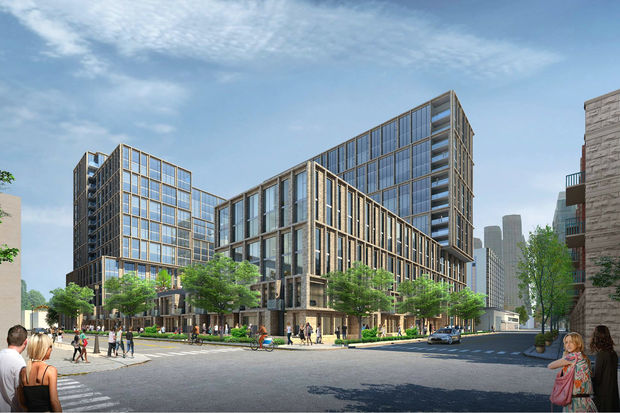 Before the two-tower plan, the developer planned to build four towers at each corner of the property ranging from 13-17 stories, DNAinfo reported.
Residents expressed concerns about how an increase in density would impact the surrounding infrastructure.
Without improvements, adding so many apartments that would further strain the surrounding infrastructure is a concern, Matt Letourneau, development chairman of Neighbors of West Loop, told DNAinfo at the time. 
According to previous reports, the John Buck Co. aimed to contribute at least $2.5 million to the Neighborhood Opportunity Bonus fund, a city initiative that allows developers to build bigger and taller projects in an expanded downtown area to support projects in blighted neighborhoods.
The 845 W. Madison site also borders Merit School of Music and Mariano's.
RELATED COVERAGE: 
627 Apartments, 17-Story Tower Planned for West Loop's H2O Site
H2O Apartment Plan Likely To Get Burnett OK, But Height Of Towers Irks Some
586-Unit Project At H2O Site In West Loop Approved By Zoning Committee
Do stories like this matter to you? Subscribe to Block Club Chicago. Every dime we make funds reporting from Chicago's neighborhoods.