CHICAGO — City Council unanimously approved a new plan that increases the city's affordable housing requirement in Pilsen and Little Village Wednesday. 
The measure increases the city's affordable housing requirement from 10 percent to 20 percent within large-scale, market-rate housing developments in a 7.2-mile area in Pilsen and Little Village.
The pilot program requires at least 10 percent of affordable family size-units be built on site. Developers can opt to build an additional 10 percent of units on site, or buy out of that by paying an extra $50,000 in-lieu fee per unit.
The fee would be about $180,000 per unit in Pilsen and about $102,000 per unit in Little Village, according to Kevin Bargnes with the city's Department of Planning and Development. 
The fees are currently set at $128,469 in Pilsen and at $51,388 in Little Village, Bargnes said. 
The boundaries of the new pilot program in Pilsen are Peoria Street, 16th Street, the south branch of the Chicago River and Western Avenue, according to the city. 
In Little Village, the boundaries are Western Avenue, the Metra tracks, the Stevenson Expy. and as far west as the Chicago/Cicero border.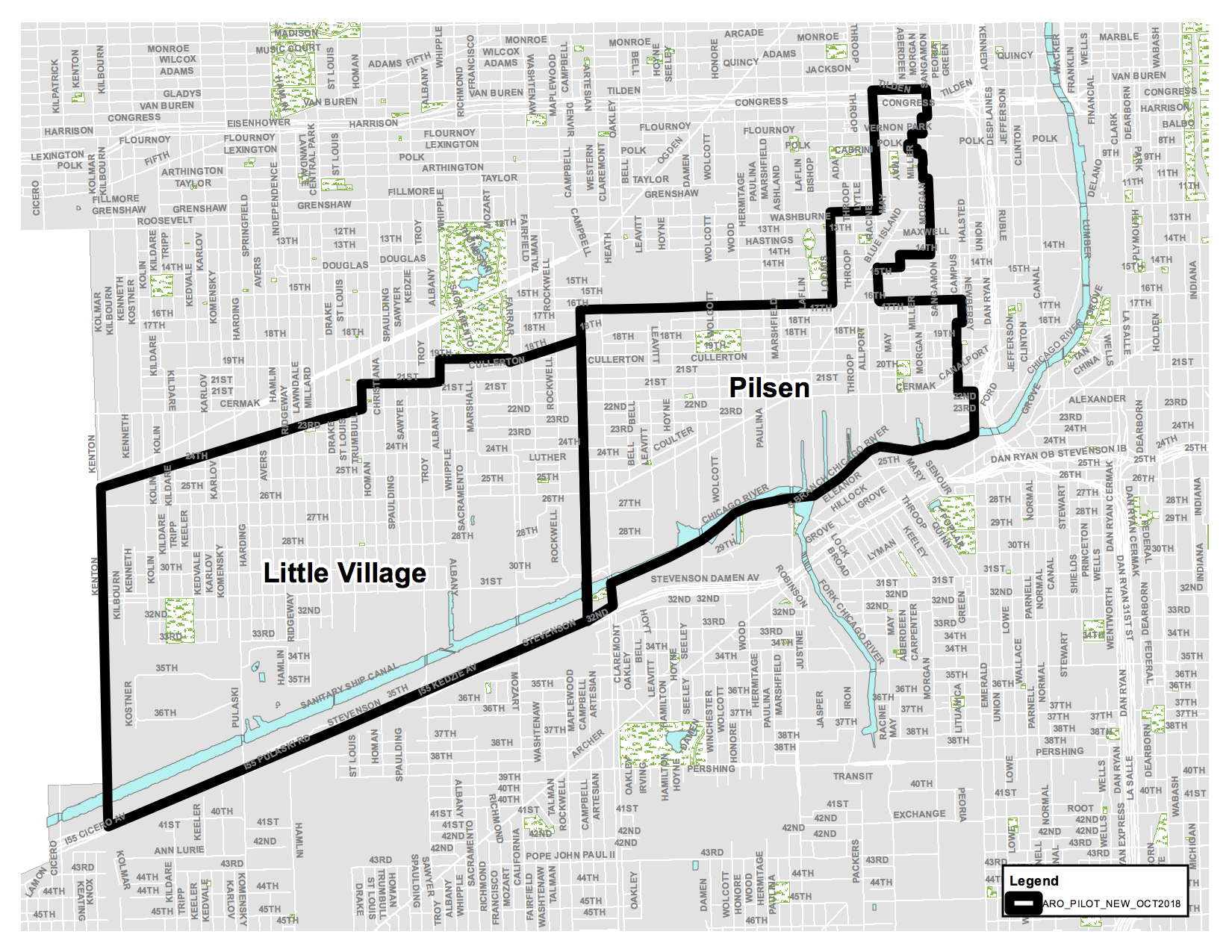 The affordable housing measure was unveiled as part of a five-part plan last month aimed at keeping Mexican and Mexican-American families in Pilsen and Little Village. 
RELATED: City Vows To Keep Mexican Culture Alive In Pilsen, Little Village With New Affordable Housing Plan
When first announced, the city said the plan aimed to preserve the culture, character and affordability of the two Southwest Side neighborhoods, but residents and Pilsen aldermanic candidates blasted the plan, saying it didn't do enough to protect gentrifying Pilsen. 
RELATED: City's New Affordable Housing Plan Is Too Little, Too Late In Gentrifying Pilsen, Aldermanic Challengers Say
In a press release following the vote, Mayor Rahm Emanuel praised the new strategy. 
"This new strategy will help preserve these important elements of Pilsen and Little Village by keeping it affordable for residents while promoting economic opportunities for future growth," Emanuel said. 
Ald. Danny Solis (25th) said the plan will "directly address the concerns of residents and businesses that want to preserve
two of the most unique and culturally significant neighborhoods in Chicago."
The move to approve the plan came less than a week after six members of the city's Housing Committee advanced the measure in an apparent violation of the City Council's rules of procedure.
At the time, Ald. Raymond Lopez (15th) denounced the plan backed by Emanuel and retiring Alds. Ricardo Muñoz (22nd) and Solis as "an insult" to the residents of Pilsen who have already been displaced by the forces of gentrification during the City Council's Committee on Housing and Real Estate.  

At the meeting, Lopez called for a quorum — noting that a majority of committee members did not appear to be present. He described the vote as a purposefully violation in an attempt to pass the measure. 
"This was a rush job by everyone present," Lopez said.
Do stories like this matter to you? Subscribe to Block Club Chicago. Every dime we make funds reporting from Chicago's neighborhoods.