PILSEN — For the past 35 years, the Rios family has made a name for themselves in Pilsen with their delectable paletas and assorted pastries under the name Paletas Emmanuel and Pan Emmanuel. 
Now, the family, which has mostly sold their paletas — fruit-based ice pops — and baked goods through street vendors and grocery stores, is offering their signature treats, along with tamales and more at their new shop Cafe Emmanuel, 1915 W. 19th St., across from Harrison Park. 
Owners Martha Rios, 65, and Miguel Rios, 70, opened the cafe in late October after their loyal customers asked them to open up a flagship shop for their paletas and pan. 
"People know our bread and our paletas, but we've never really been open to the public," Martha Rios said. "This is like our re-introduction to the community."
The cafe — nestled between the park, the National Museum of Mexican Art and the Damen Pink Line Stop — currently serves up coffee, atole and champurrado (Mexican hot chocolate) alongside an assortment of baked goods made in-house. The 15-seat cafe offers pan de queso, empanadas, conchas, Madalenas, pound cake, and more, for under $1.50.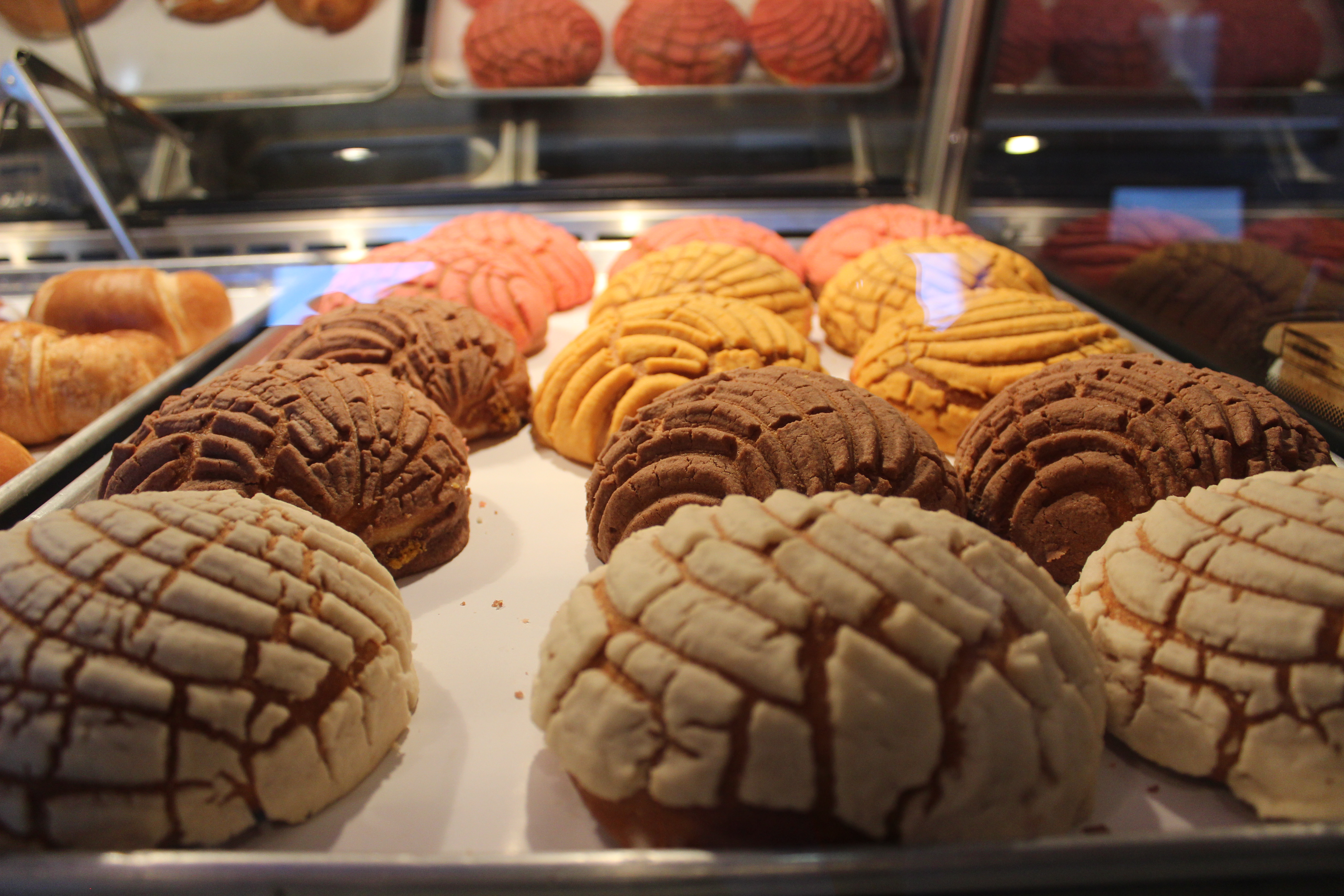 On weekeneds, the Rios family also sells freshly made chicken and pork tamales out of the cafe.
The family plans to expand the cafe's menu soon, adding sandwiches, tortas, paninis and salads to their offerings. During the weekends, Cafe Emmanuel will also offer a breakfast menu that includes pancakes, ham and eggs, bacon and eggs. Menudo and pazole — traditional Mexican soups — will also be added to the menu in the coming weeks.
Emmanuel "Manny" Rios, 35, who is helping his parents run the cafe alongside his siblings, said he wants to give neighbors quick grab-and-go options for folks in a hurry to get to the train.
Martha Rios came from Michoacan in 1981 after her husband arrived to Chicago a decade earlier. The family moved their business to a number of neighborhoods across the city before settling in Pilsen in 1996.
In the early days, the Rios children would help their parents package the paletas and breads, and sold the paletas on the street.
Thanks to help from local vendors like Cermak Produce, El Guero, La Rosita and other local Pilsen and Little Village grocery stores, their paleta and pan business thrived on the Southwest Side. They've even sold their baked goods out of state to stores in Indiana and Kentucky.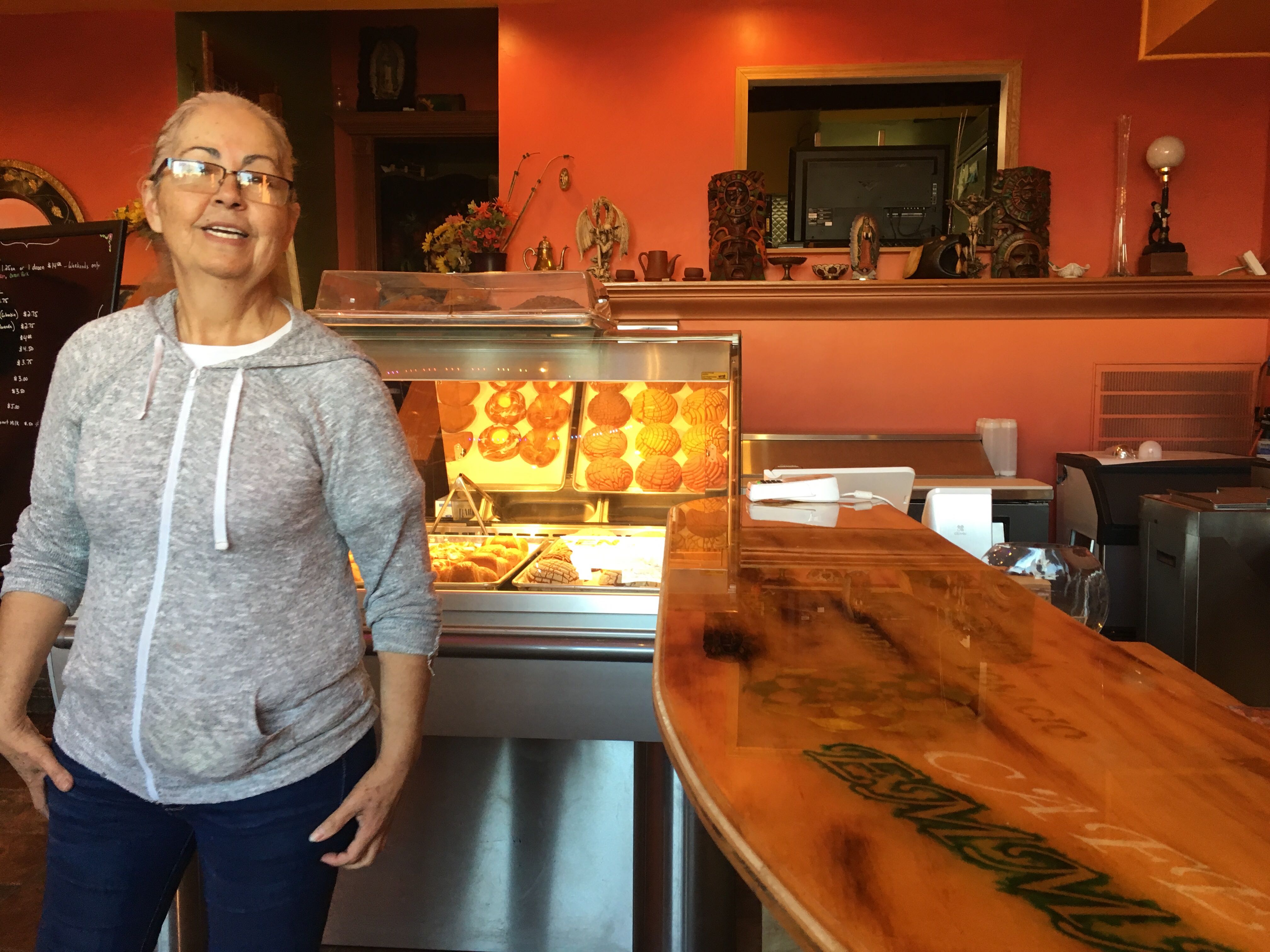 Martha named the business — and her son — Emmanuel because it means "God with us."
"I've named each business that because [God] has accompanied since the start and is still with us today," she said. "He has never forgotten us and has always protected us."
Before opening the cafe this year, residents would flock to the family's pop-up shop, which they would only open for weeks at a time, for specialty bread made during Dia de los Muertos and Dia de los Reyes.
Now, with more events at the National Museum of Mexican Art, they have seen more people stopping by. 
"We have seen the community grow and we don't see ourselves moving for many years," Martha Rios said. "We love our neighborhood. And we wanted to serve the same community that has helped us grow."
Cafe Emmanuel is open 10 a.m.-8 p.m. Monday to Friday, 8 a.m.-8 p.m. Saturday and 8 a.m.-6 p.m. Sunday.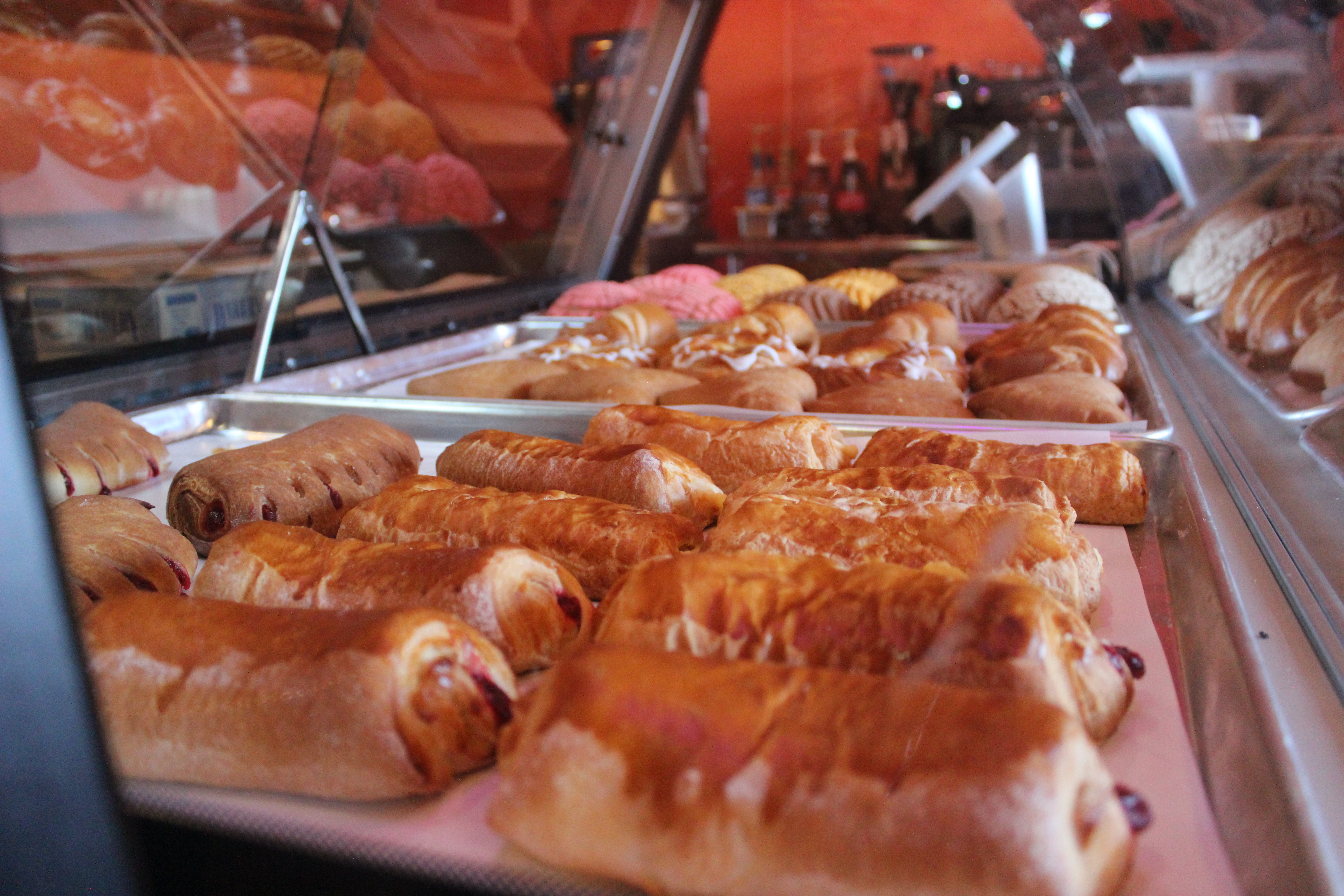 Do stories like this matter to you? Subscribe to Block Club Chicago. Every dime we make funds reporting from Chicago's neighborhoods.