WEST TOWN — Adam Michaels, 34, is relatively new to the Harry Potter craze that first gripped the millennial generation. But that hasn't stopped him from creating a pop-up art show centered around the boy wizard.
The art show, called "A Very Harry Christmas," will be held from 7 p.m. to 11 p.m Monday and Tuesday on the third floor of the lofts at 1821 W. Hubbard St.  
Michaels and other local artists will showcase their Harry Potter themed art, which will be available for purchase at the show.
Michaels and the other artists — Tristan Young, 26, and Luis Colindres, 24 — have only known each other since February, but since then they have created several popular pop-up bars featuring TV shows like "The Office" and "Rick and Morty" at the bar Replay in Lincoln Park, where all they first met.
"We call ourselves the Pop-Up Squad. … We've become such amazing friends like everyone is so thankful for this bond we made through being artists," Michaels said.
In February, the group is planning on throwing a "Games of Thrones" themed pop-up bar at Replay.
For the Harry Potter show, participants are encouraged to dress in their Harry Potter house colors on the first night. Michaels is planning to have the Pottermore website available to assist those who don't know which Hogwarts house they would be in.
Dancing will mark the second night. The Yule Ball, from the fourth book "The Goblet of Fire," will be recreated and attendees are encouraged to dress up.
There is no fee to enter. A tarot card reader and tea leaf reader have also been invited to the festivities.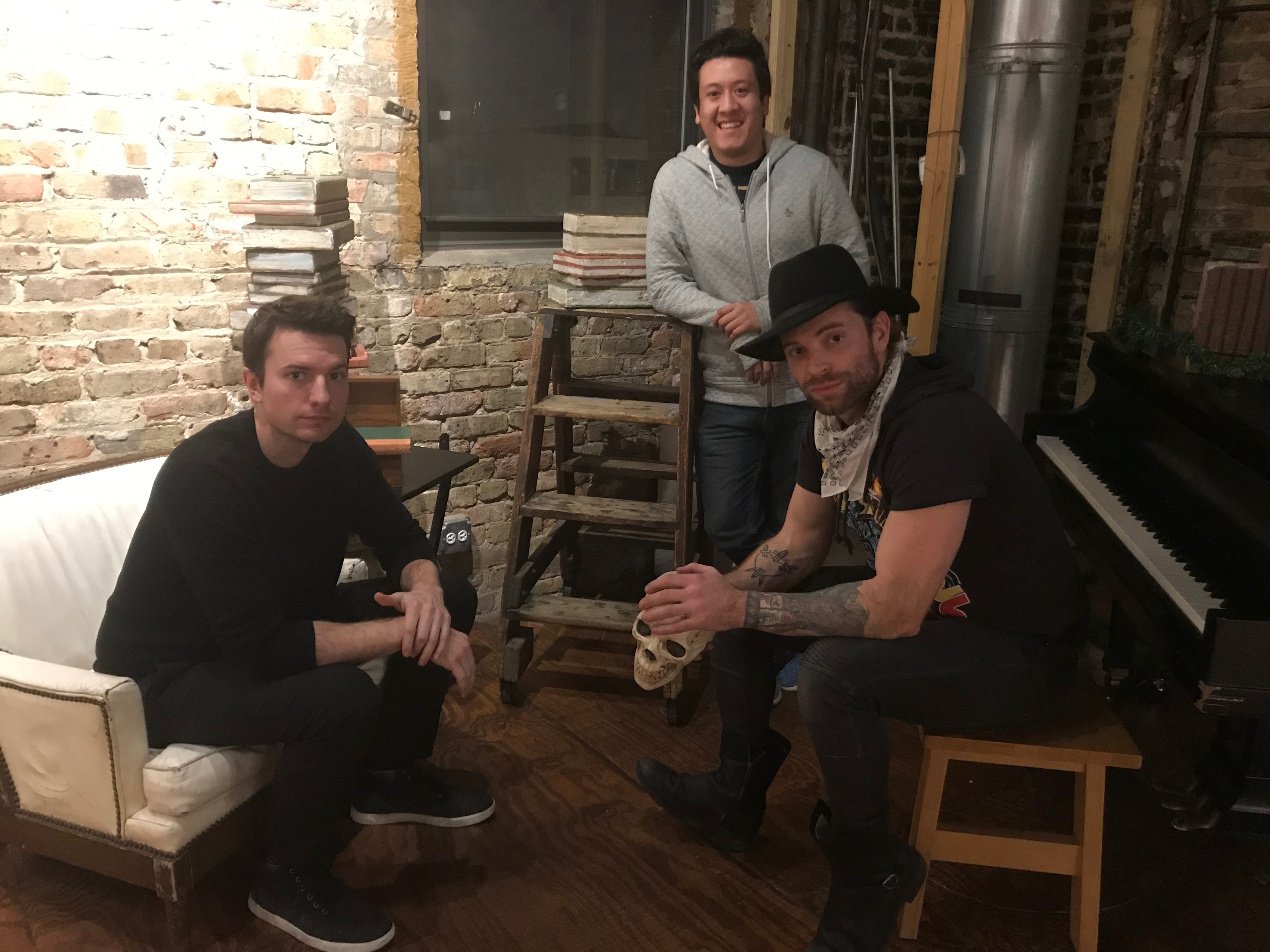 Michaels admits he hasn't read any of the Harry Potter books yet. But he plans to and says this isn't a barrier for him in creating an immersive experience for Harry Potter fans who will attend the art show.
"I research everything so I know every nook and cranny down to like, Fleur Delacour, they're called veelas," Michaels said of the witch who made her debut in the fourth Potter book. "I know everything because I give myself little tidbits to study and I think that's how I've always educated myself."
Michaels has been educating himself for some time. He dropped out of high school right before his senior year of high school to pursue music.
"I was just not doing well and I knew where my strengths were," he said.
Despite his early departure from high school, Michaels says he was recently a keynote speaker at Reavis High School.
"I got a call from the school and they were like, 'Hey, you've been highly recommended.' We always have a keynote speaker and it's for the arts program,"Michaels said.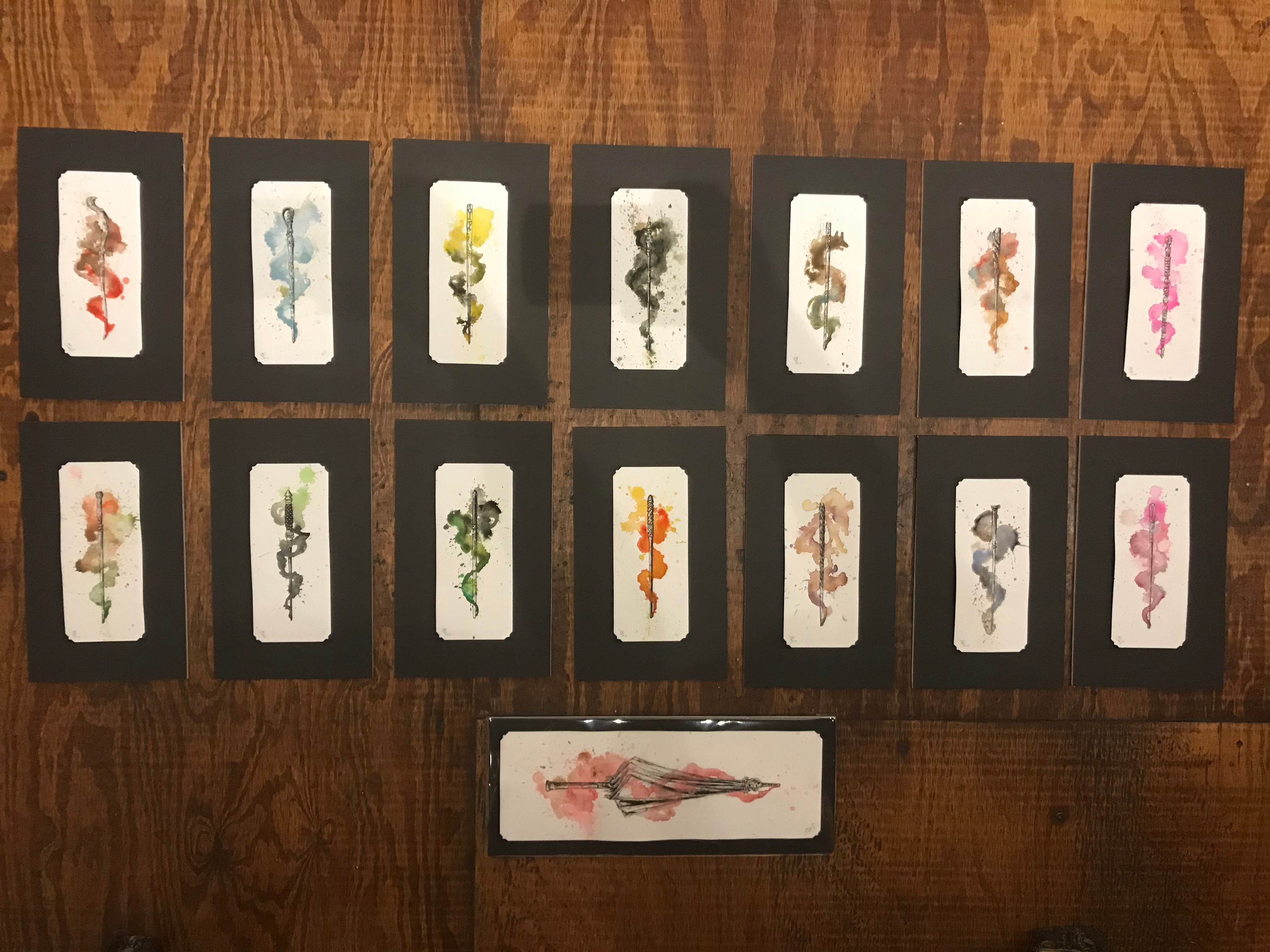 He is very excitedabout showing off his second series of wand drawings. Among them are ProfessorTrelawney's wand, Hagrid's wand and Ginny Weasley's wand.
Customerscan purchase drawings from his first wand series on his Etsyshop.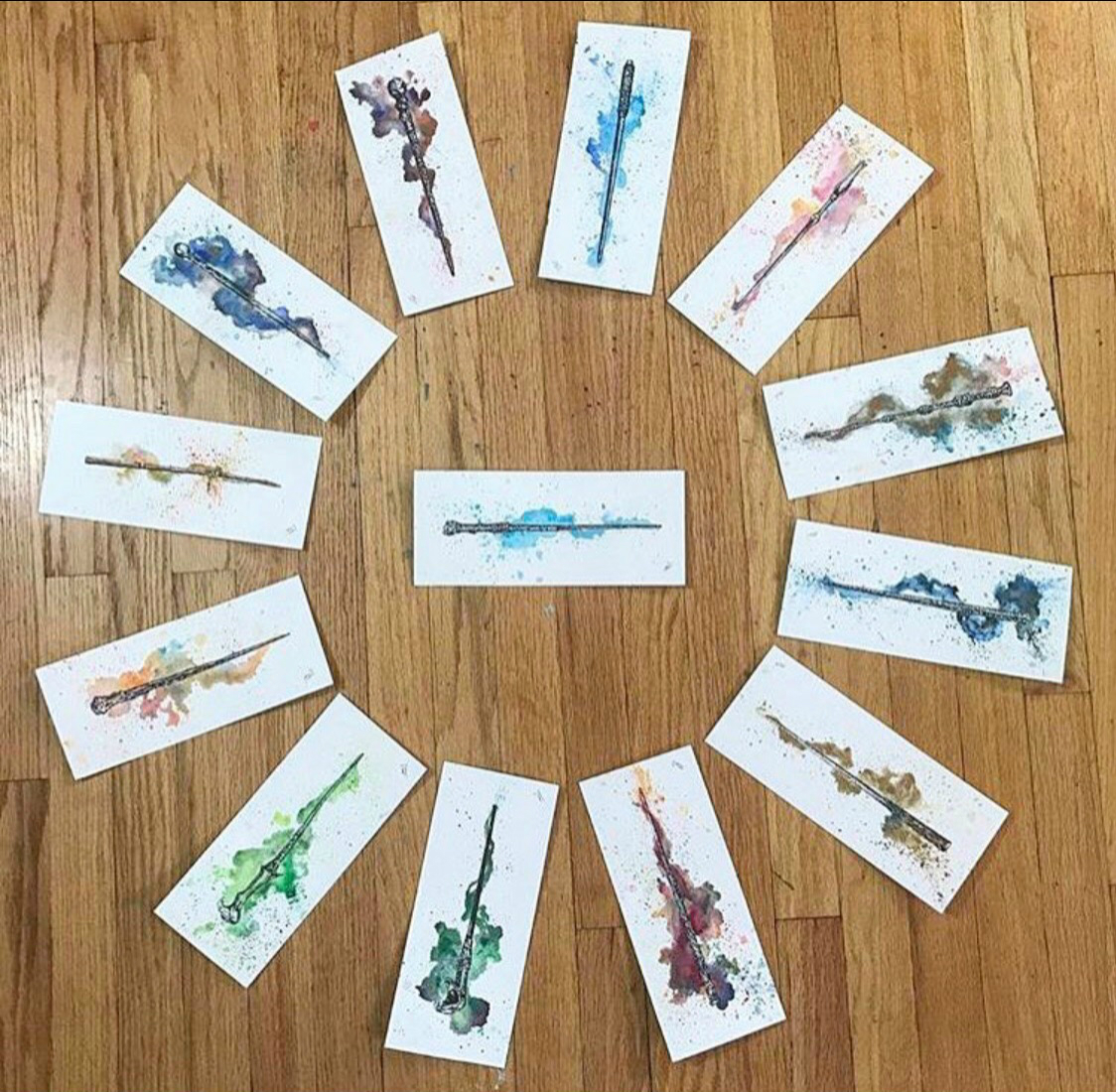 His initial resistance to Harry Potter stemmed from a snap judgment.
"When it [Harry Potter] came out, I was really into 'Lord of the Rings' and I just assumed naturally it was for kids. …I think it really was 'Fantastic Beasts' that I saw and I was like, I think I'm in love with this," Michaels said.
Like Harry Potter's reliance on his two best friends to get him through his harrowing adventures, Michaels couldn't have pulled the show preparation off without the help of his two closest friends in the Chicago art scene – Young and Colindres  
Colindres has created a 3-D art piece showing Harry trying to escape the Dementors while playing Quidditch.
"I do a lot of vibrant and crazy illustrations with fluid lines," Colindres said.