PILSEN — For the past few years, Guadalupe Carreon has been advocating for the expansion of Orozco Community Academy's gifted program in Pilsen.
The Little Village parent, whose sixth grade daughter attends the Pilsen school's gifted program, has lobbied with other parents, administrators and Orozco's Local School Council for the school to allow more children from across the city into the accelerated learning program.
She's seen the results first hand. Her son graduated from the program four years ago, and is now studying at the University of Michigan.
"We know what an education from Orozco's gifted program can do for our children's future," Carreon said. 
Now, Carreon and other parents may soon get their wish. A new Chicago Public Schools proposal aims to bring specialized programs to Orozco, 1940 W. 18th St., and Cooper Elementary, 1624 W. 19th St., starting next school year.
In the recently introduced proposal, Chicago Public Schools would transform Orozco, 1940 W. 18th St., from part-gifted, part-neighborhood school into an exclusively gifted school, while Cooper, 1624 W. 19th St., would bring back a dual language curriculum and expand its grade levels.
'Wall to wall' gifted program at Orozco
Currently, Orozco houses a Regional Gifted Center for English Learners program from kindergarten to eighth grade, as well as a neighborhood school program for six, seventh and eighth grade students.
Under the proposed changes, the Level 1 CPS school would offer a "wall to wall" gifted program, expanding its boundaries to allow children from anywhere in the city to apply for the selective-enrollment program, said Orozco Principal Efrain Martinez.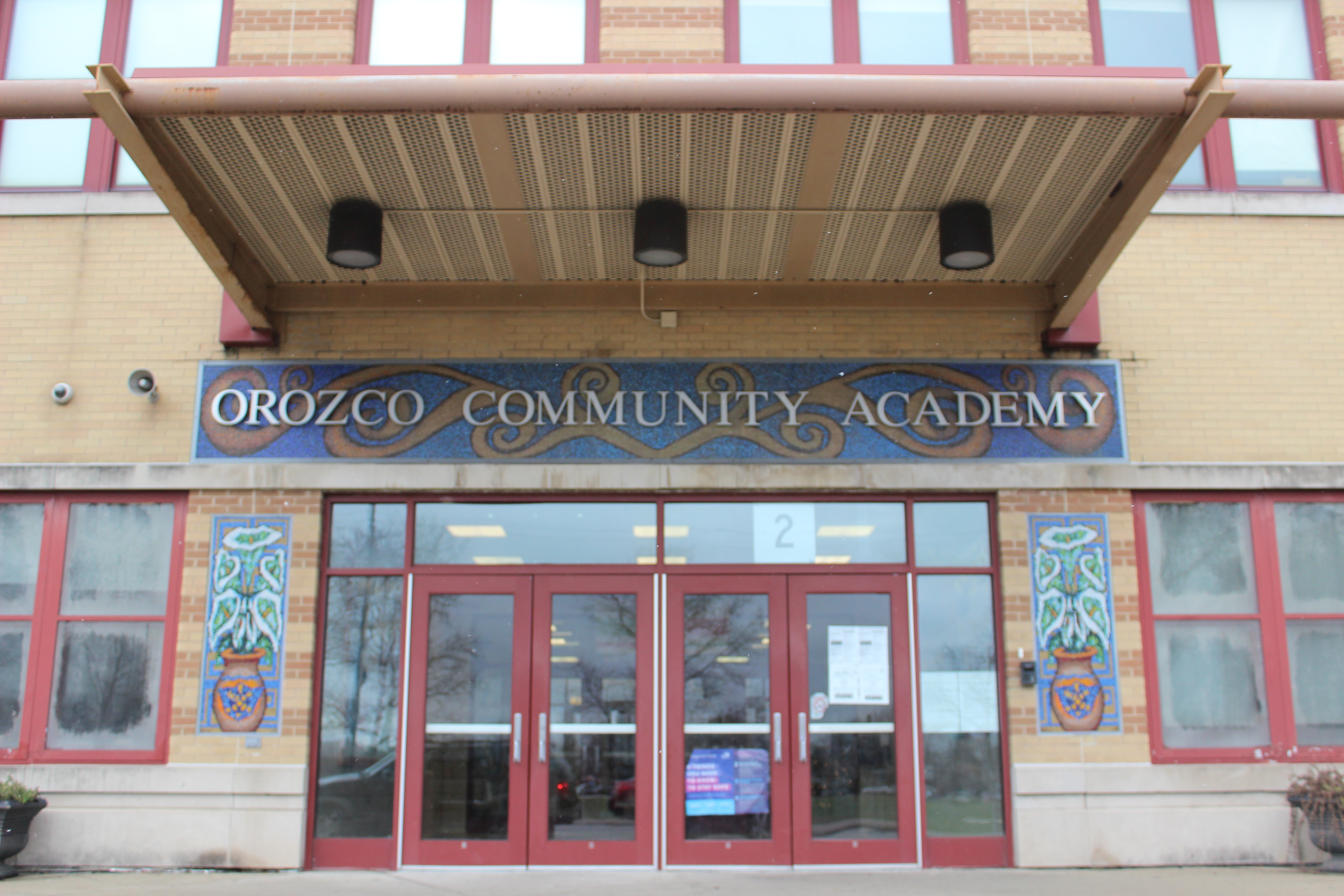 Enrollment in the school's the gifted program has historically been limited to students who primarily speak Spanish, but under the proposed changes, heritage speakers — second- or third-generation students who have been exposed to the Spanish language but are dominant English-language speakers — would also be allowed to enroll if selected after passing the district's gifted test, Martinez said.
CPS will oversee testing and the selection of who is accepted into Orozco's gifted program.
If approved, the change will allow the school to offer more seats into the gifted program, Martinez said. 
Out 530 students currently enrolled at the school, 290 students are in the gifted program. Last year, the school received 75 applications for 30 seats, Martinez said.
If approved, the school would offer space for up to 56 children in the gifted program next year, Martinez said. 
"It is very important that we give equity of access to all of our students," Martinez said. 
Cooper Dual Language Academy's expansion
A few blocks away, Cooper currently offers a neighborhood program for kindergarten to fifth grade students. If the CPS proposal is approved, Cooper would introduce a dual language program and expand to six, seventh and eighth grade students. 
The changes would be implemented gradually. Orozco's boundaries would be reassigned to allow Cooper to phase in sixth-eighth grades by the 2021-22 school year. Meanwhile, the dual language program would be introduced to every grade level starting at kindergarten every year, Cooper Principal Martha Alba said.
"One of the main reasons that we sought out the opportunity for this came originally from the issue around dropping enrollment," Alba said. "We knew that there were students in the community leaving to enroll in schools that had specialized programs."
Cooper currently has 425 students enrolled from kindergarten to fifth grade. The addition of sixth, seventh and eighth-grade students will allow for the school to accommodate an additional 250 students, she said. 
When parents at Orozco began advocating for changes at their school, the Cooper community was having similar conversations.  Parents, LSC members and administrators had been working toward reactivating the dual language program that had not been "relaunched for three years," said Alba, who has been a principal at Cooper for 14 years and began her career as a teacher in Orozco in 1989. 
"Both schools were looking at ways of preserving language and cultural identities, which is something that families wanted. We just had two different approaches, two different ideas," she said. 
Parents and administrators wanted to be proactive about dropping enrollment in the area especially as the five-year moratorium on school closures were set to expire, Alba said. 
The parents' push for changes is far from new. These conversations began in 2010 as part of the Pilsen Education Task Force, she said. But the demographic changes in Pilsen as well as dropping enrollment has created a "more urgent" need to bring more specialized offerings at schools in Pilsen, she said.
In recent years, specialized programs have also been introduced at other Pilsen schools. Earlier this year, CPS announced Jungman Elementary would get a STEM program, while Pickard Elementary School would get an International Baccalaureate program. Benito Juarez High School relaunched its International Baccalaureate program in 2015.
Alba said these new resources are giving parents more "equitable choices" and programming in the neighborhood. 
Martha Pazarín agrees. The parent, who lives at the border of Little Village,  Pilsen and North Lawndale, struggled to find a  quality education for her son, a sixth-grade student in Orozco's gifted program, who formerly attended Cooper Elementary. 
She had wanted to enroll her son at Orozco from the outset but found so many "barriers." This new proposal offers more opportunities to parents like her, Pazarín said.
What's Next?
While parents and administrators are hopeful the proposal will be approved, the district will solicit feedback on the proposal from parents next month.
During the month of January, CPS will hold community meetings at each school and a public hearing at their Central Office to gather additional community feedback on the proposal.
The first community meeting will be held at Orozco on from 6-7:30 p.m. Jan. 9, the second will be held at 6-7:30 p.m. Jan. 16 Cooper. A third meeting is scheduled on 6-8 p.m. Jan. 31 a 42 W. Madison St.
The district's Board of Education could cast a vote on the proposal in February. 
With the changes coming down to one last vote, Carreon sees this as a huge victory for students and parents looking for "a quality education."
"We came together as parents and advocated for this…We fought for our rights for our children to have a quality education," Carreon said.  "The truth it's like winning the lottery."
Do stories like this matter to you? Subscribe to Block Club Chicago. Every dime we make funds reporting from Chicago's neighborhoods.