HYDE PARK — In the mood for a truly unique holiday concert? The Newberry Consort music ensemble and  EnsAmble Ad-Hoc, a group specializing in early music from Italy, Spain and Latin America, is putting on a show dedicated to 17th Century Mexican folk music.
The group's upcoming program, "A Mexican Christmas: Angels in the Convent, Dancing in the Street" features Mexican villancicos — essentially old-timey Christmas carols.

Ellen Hargis, co-artistic director of The Newberry Consort, described villancicos as "some of the hardest stuff you could ever hope to play." 
"It's complicated in rhythm and it engages all kinds of languages that were spoken in Mexico City in the 17th Century — Indian dialect, Creole dialects, African dialects, Spanish. It's a kind of music that isn't spoken of too much these days," she said.
The performances will feature the Newberry Consort choir and musicians from EnsAmble Ad-Hoc, which was founded in Bogotá, Colombia.

The music in the performance includes works from The Newberry Choirbooks by Mateo Romero (a source housed at Chicago's Newberry Library), villancicos by Juan de Padilla  from the Puebla Cathedral Archives and manuscripts edited by Newberry Consort's artistic directors.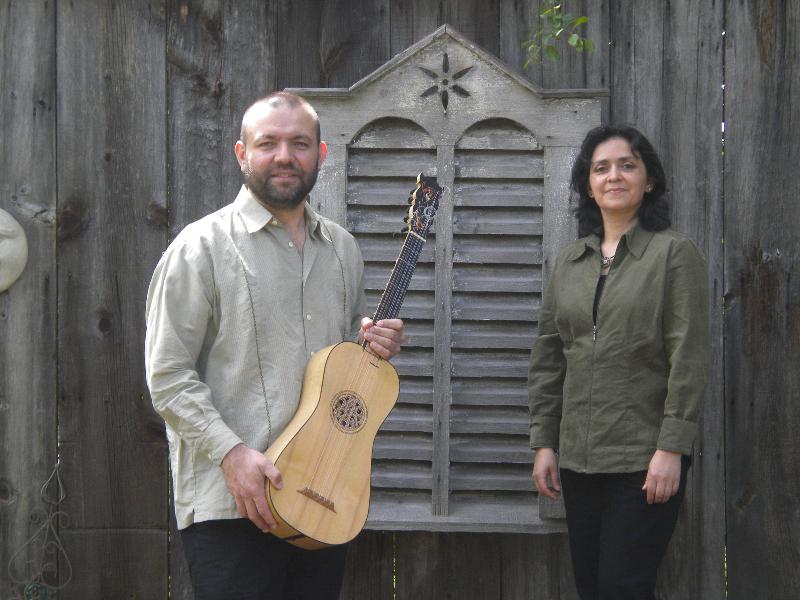 The collaboration between the Newberry Consort and EnsAmble Ad-Hoc traces back to Hargis' ties to Francy Acosta, co-founder of the EnsAmble Ad-Hoc.
Hargis was Acosta's voice teacher years ago at Case Western Reserve University in Cleveland. Fellow EnsAmble Ad-Hoc founder José Luis Posada also attended Case Western, where he played lute.

"We always thought it would be fun to do something together and when we came up for the idea for this concert and we realized it's the perfect match," Hargis said. "Mostly, these two groups will be performing separately, although, we do have a couple surprise pieces where we will play together."
The work bringing the performances before an audience has been extensive, dating back to the summer of 2017. She said roughly 30 artists will be performing each night.

Hargis said one of the objectives of the concerts was to recreate the sort of energy that would've been typical during the 17th century, when the music would be performed casually in churches and village squares.

"This year we had such a special idea that we were able to get people interested in doing something a little out of the ordinary," Hargis said. "It's awfully rare, you normally don't hear this music, the nuns music or the villancicos music, so for it to happen together for one concert I think it's going to be a thing not to be missed."

Instruments like the bajón (Spanish baroque bassoon), leona (large guitar from Veracruz) and the quijada de burro (a percussion instrument made from a donkey's  jawbone), along with violins will be played during the performances. These are not American Christmas songs, Hargis said. 

"If you listen to Mexican Christmas music already you'll recognize a few [of the songs]," Hargis said. "It's not like the German or English tradition where you're going to hear carols."

The locations for the performances were chosen with an emphasis on acoustics and the possibility to separate the two ensembles in the interior of the venue, Hargis said.
The concerts will be held:
— 8 p.m., Dec. 14 at St. Clement Church, 642 W. Deming Place in Lincoln Park.
— 8 p.m. Dec. 15 at 8 p.m. at Bond Chapel at the University of Chicago, 1050 E. 59th St.
— 3 p.m. Dec. 16 at First United Methodist Church, 516 Church St., Evanston.
Tickets cost between $40 and $50 and are available here.