CHATHAM — After complaints from residents, community leaders and the neighborhood's alderman, a controversial Chatham convenience store that used bulletproof glass and sold junk food and cigars has been replaced with a restaurant.
 A new Krispy's Fried Chicken & Seafood restaurant location recently opened its doors in place of the King Food and Deli convenience store, which Ald. Roderick Sawyer (6th) labeled a "problem business" this summer.

Krispy's Fried Chicken & Seafood is a restaurant chain based out of Wichita, Kansas, with four existing locations on Chicago's South Side.
"I'm glad the community got together and made the owner rethink his business model because his former model wasn't conducive for the Chatham community," Sawyer said. "It's not ideal but it's better than what it was before."
The new restaurant at 400 E. 87th St. is the result of several conversations between the alderman, the store's owner, who also owned King Food and Deli, and Melinda Kelly, executive director of Chatham Business Association, Sawyer said.
He said he voiced his opinions about the business, which were well-received by the business owner, who ultimately decided to convert the store into a restaurant.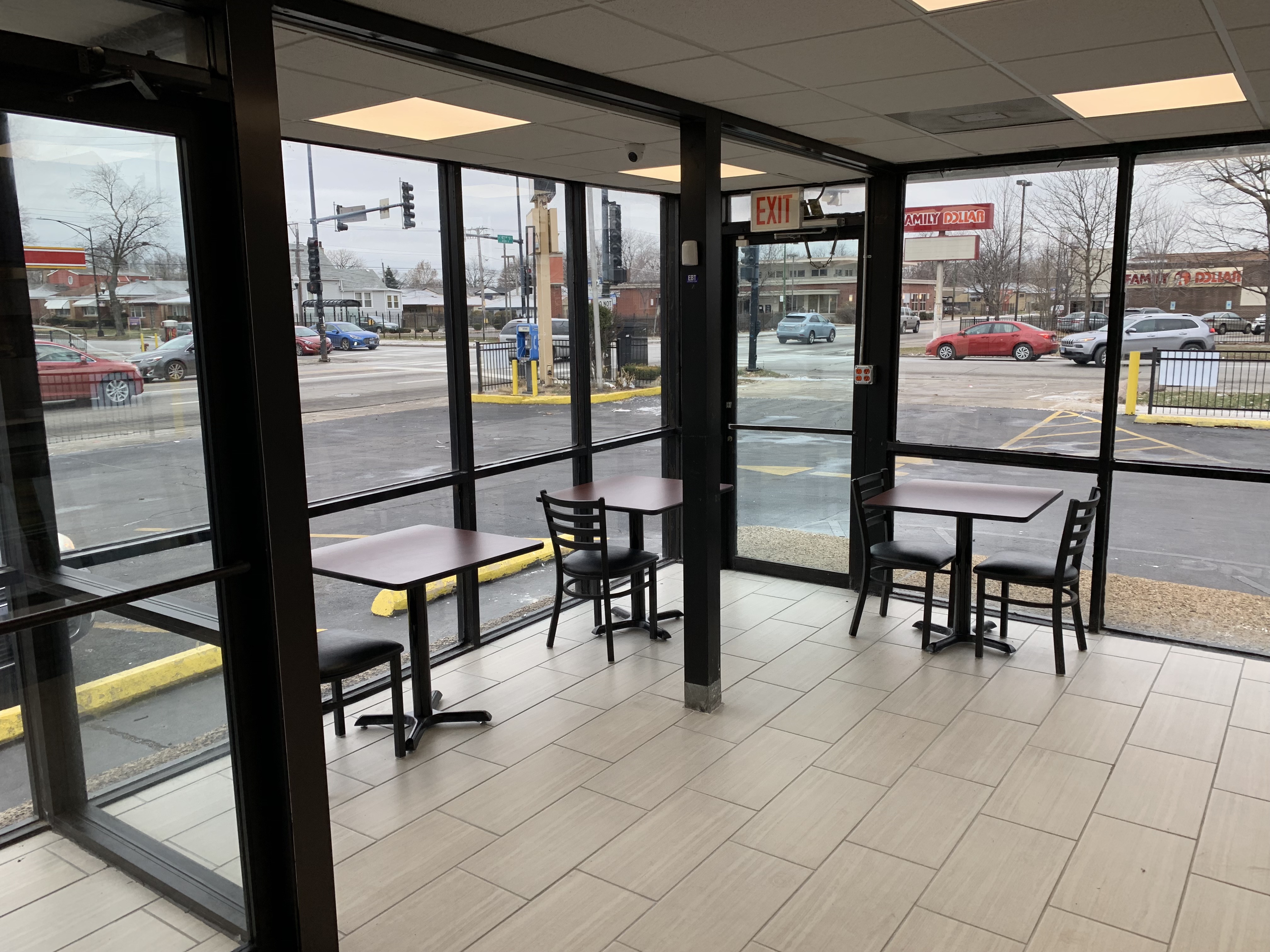 Early last month, neighbors posted on Facebook that the business had abruptly closed.

The owner of the new Krispy's Fried Chicken & Seafood did not return calls for comment from Block Club Chicago. Staff working at the restaurant also declined to comment.

Since the opening of King Food and Deli in the summer Sawyer, along with local residents, voiced their displeasure with the store's offerings to the community by holding a press conference in July.
The entire exterior and interior of the former King Food and Deli has been transformed. With Krispy's Fried Chicken & Seafood comes a visible kitchen area and seating for customers. Gone is the bulletproof glass many residents took issue with.

Tasha Thomas, 40, a three-year resident of Chatham, recently visited the new restaurant for the first time. She said it was "a good restaurant, great location" and hoped it would remain open in the community for the foreseeable future.
As for the fried food as a replacement option, Thomas said, "to each his own."

"Everybody has their own opinion on things, so as far as me, I think it's a good location, a good place. As far as health-wise, no, it's not a healthy place. But we really don't have a chicken place around here except for Harold's, which is on the Dan Ryan and then Popeye's, which is on Stony Island," she said.

Thomas said she would like to see more food choices within close proximity — and she expects to return to Chatham's Krispy's Fried Chicken & Seafood location soon after having a good first experience.
The Krispy's Fried Chicken & Seafood menu offers catfish, shrimp, ocean perch, tilapia, Italian beef, burgers, chicken tenders and more.