AUBURN GRESHAM — Since the city rolled out its municipal ID card (known now as a Chicago CityKey) this spring, folks from all walks of life have been lining up to get one. 
The ID card was initially pitched as a way to help  undocumented immigrants, offering them a government-issued personal identification card without needing a birth certificate or social security number. 
But the program has been successful among all populations — thanks to its accessibility. 
"There's a lot of people who don't have access," said Kate LeFurgy, chief communications officer for the Office of City Clerk. "You and I may take it for granted. We have our birth certificate, we have our passport, we can go our driver's license or a state ID but there's a lot of people who don't have access to that whether that's a senior or someone with a disability."
Throughout the month, the city is issuing free CityKeyID cards at locations throughout the city, so people don't need to catch a train to the Loop to get identification. 
Already, more than 25,000 residents have snagged a free CityKey since the program launched in April, and the city will give away another 75,000 until they start charging a small fee,  LeFurgy said.

Mayor Rahm Emanuel introduced an ordinance for a municipal ID card more than a year ago to grant Chicago residents in the "shadows" an opportunity to enjoy public transportation, city libraries, city services and select discounts and benefits for businesses throughout the city.

City Clerk Anna Valencia told aldermen in Oct. 2017 the card is designed to help seniors, families and young people, even if they already possess a state ID or driver's license. One million dollars was spent toward software and hardware like a mobile printer that can be used at various sites.

LeFurgy attended a CityKey signup event at St. Sabina Church, 1210 W 78th Pl. on Nov. 30, and said more than 120 people signed up that day.

So far, there have been at least 170 CityKey community events, and folks can request a pop-up enrollment event here.
Chicago residents can visit here to see what documents are necessary to be eligible. LeFurgy said a point system is used to gauge if a prospective card recipient can confirm their identity and Chicago residency.
Say you have a photo ID from a gym membership, a date of birth on a car insurance form and a home address on your ComEd bill — you can combine those to establish your identity. 
Once the 100,000 cards are given out, the cards will cost $10 for Chicago residents 18-65 and $5 for children. You can see if you're eligible for a waived fee here. All revenue collected will be channeled back into the program.

To help reach as many people as possible, the city has teamed up Catholic Charities, Phalanx Family Services and Chicago Citywide Literacy Coalition to help coordinare enrollment events, LeFurgy said.

Due to data security concerns, the only information the city retains is the date the ID is issued, an expiration date and a unique identification number, LeFurgy said. She said individuals should write down their identification number for safe-keeping.

Valencia said in March 2017 a conscious effort was made not to expose undocumented immigrants to potential deportation, so the city will not retain copies of applicants' addresses, phone numbers or identifying documents.

"The fear is real," Valencia said. "I understand the anxiety. We will ensure that we protect the most vulnerable."

Father Michael Pfleger, pastor of St. Sabina, said he was happy to host the enrollment event last week, and said providing people with identification is "really important."

"Our job is not to keep people on the fringes, our job is to see how we can bring them in with some inclusion and help and support them," Pfleger said. "We always try to make our place available for any kind of programs and resources that the community can make use of. We are glad they are reaching out to communities and coming out to communities."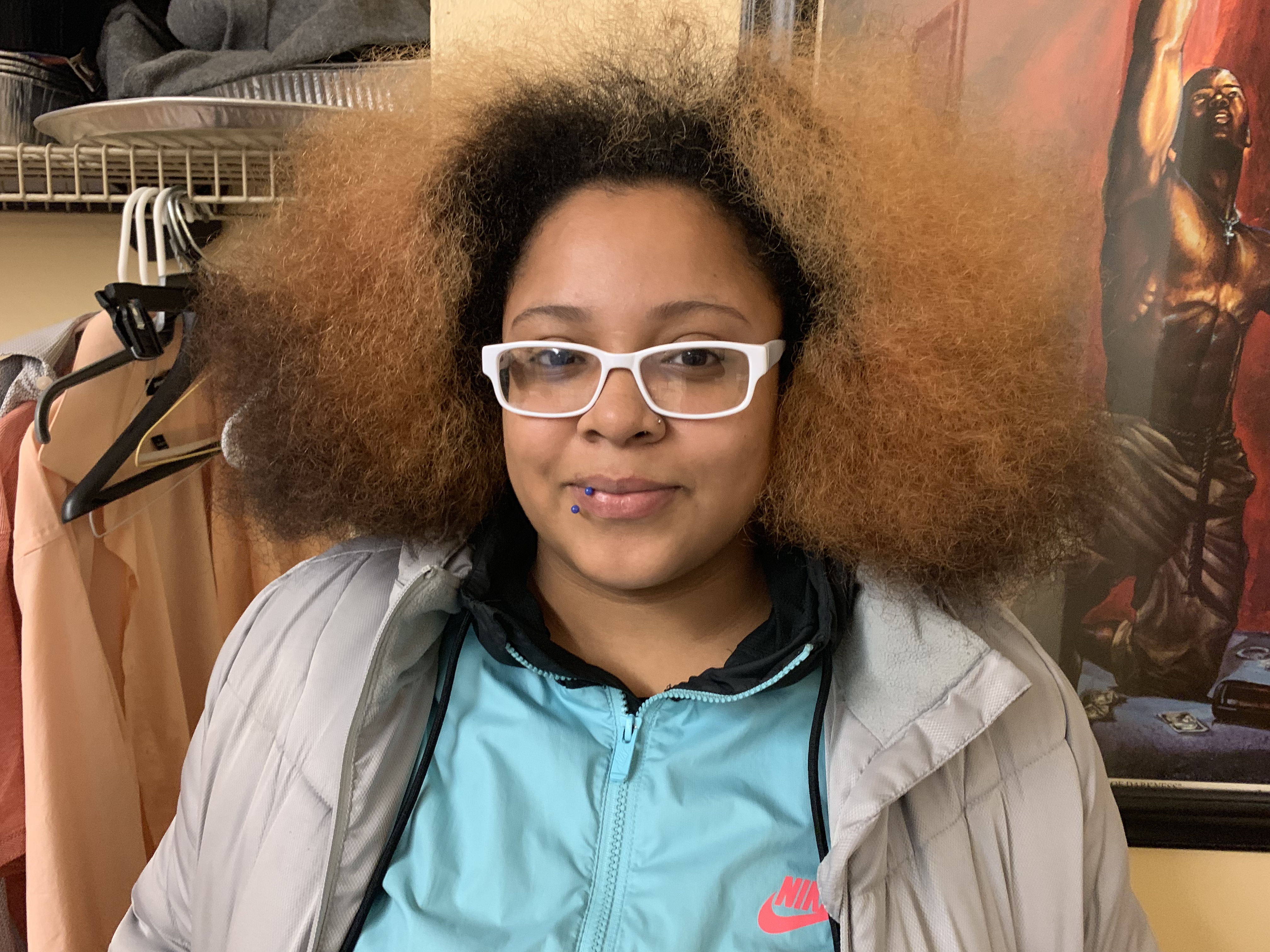 Auburn Gresham resident Keneshia Mcintosh, 20, visited St. Sabina with her son, Xavier, 3, to register and receive IDs last week.

McIntosh, who does not have her driver's license, called the process of receiving her CityKey ID "fast and smooth."

"It's an important for me to have so I can have some sort of identification for me and my child," she said.
Interested in getting a free city ID? Here are some upcoming enrollment events: 
Dec. 5 – 1:00 p.m. – 5:00 p.m.:Chicago Public Library Roden Branch, 6083 N. Northwest Hwy.

 Dec. 7- 11:00 a.m. – 1:00 p.m: 46th Ward Senior Fair, 4646 N. Marine Dr.
Dec. 8 – 10 a.m. – 2 p.m.: Chicago Public Library Back of the Yards branch, 2111 W. 47th St.

Dec. 10 – 11:00 a.m. – 3 p.m.: Chicago Public Library Pullman branch; 11001 S. Indiana Ave.

Dec. 14 – 9:00 a.m. – 1:00 p.m.: Sinai Community Institute, 2653 Ogden Ave.

This story was produced by Block Club Chicago in partnership with Chicago Ideas, which is working to highlight organizations and individuals making a positive impact in all of Chicago's 77 community areas. Follow The 77 Project here.