DOWNTOWN — State Police officials testified Monday that more forensic scientists are coming to its backlogged crime lab, but acknowledged it could take five years to get caught up, in part, because of a national shortage of experts to process crime scene evidence.
The officials faced questions at a state Public Health Committee hearing called by State Senator Patricia Van Pelt (D-Chicago), who chairs the panel. Family members of murder victims with cases stuck in the backlog also testified, putting human faces on the stack of unsolved cases.
There are now 752 murder cases pending DNA analysis at the State Police Crime Lab, some dating back to 2014.

Illinois has been notoriously bad at solving murders, the worst in the nation for the past two years, according to data from the Murder Accountability Project. 

At Monday's hearing in the state's Bilandic Building in the Loop, State Police say they are doing everything they can to reduce the wait, but Van Pelt said they need to do better and they need to work faster.

The backlog of DNA cases could be erased in five years, State Police officials said. Once it's cleared, forensic scientists will be able to work cases as they come and clear them within 60 days.
Van Pelt said that five years is too long to wait.
"Five years is a very long time for murderers to be walking the street," she said.

At the hearing, Kenwood residents — a community heavily impacted by the backlog of murder cases — testified.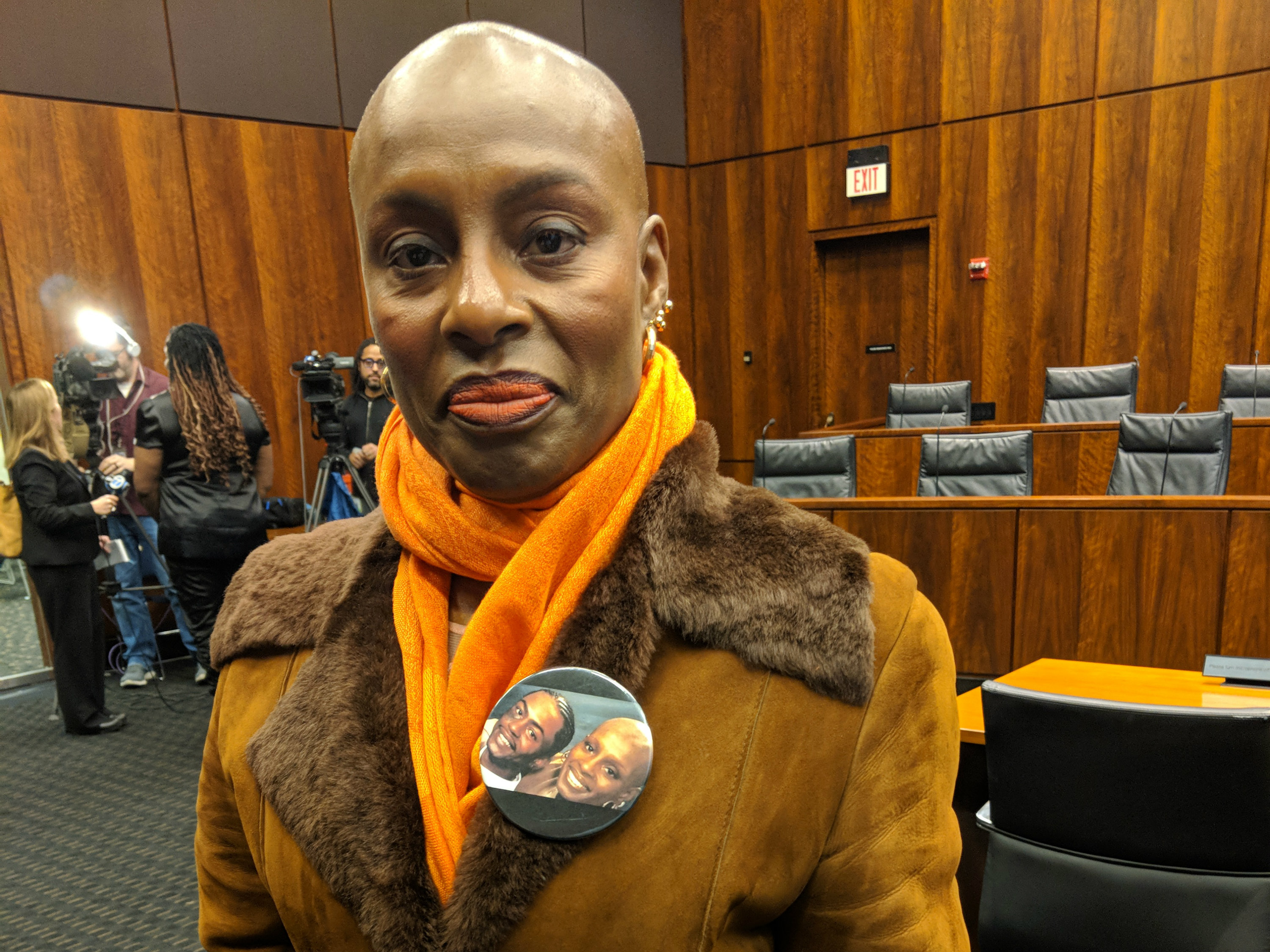 Reginice McBride lost her son James in a 2017 killing still pending DNA analysis. She said she feels like her son's life has been reduced to a number.

"J-A-5-0-0-1-3-4 is the number they gave my son," she said, slowly reading each letter and number to the committee.

McBride said that she believes her son's killers still walk freely.
"I have seen pictures of the men who killed my son walking the street," she said.

Her son has five children that now will grow up without a father, a fact that still haunts McBride today.
"I deserve the closure to know that they at least attempted to solve the murder," she said.

"Some nights I don't even sleep because I want justice for my child. I want justice for my grandchildren. I want justice for myself."

Carmia Tang is a member of Sisterhood, a group of mothers who have lost children to gun violence. Her son Jeremy was murdered in 2017 and his case is still being analyzed. Tang said that a lack of results are an "insult" to her as a taxpayer.
Members on the community panel questioned why some Chicago neighborhoods seemed to be disproportionately impacted by the backlog.

"It's sad that you can't get the justice you want for your loved one because of your zip code," said Tharesa Smith, who lost her mother in a still unsolved killing.

Smith said that it took the State Police five months just to determine her mother was in fact murdered — a timeline that she called "unacceptable."

Colonel Sean Cormier of the State Police Division of Forensic Services said police are "working very hard every day to do everything possible to fix this issue."

DNA analysis is often complicated, complex and sometimes slowed down by a number of factors, Cormier said. One of the biggest offenders of slowing down DNA analysis occurs when the defense wants to challenge the state. Nearly a quarter of the backlogged cases are halted because they are awaiting independent analysis.
Cormier said funding is not the problem. He said that one of the most efficient ways to clear DNA analysis is to outsource the work to independent vendors. The problem is that there is a "shallow pool" of vendors to choose from and many of the vendors are also backlogged.
It's an issue affecting the entire nation, State Police officials said.

"Across the nation, vendors are at capacity," said State Police Cmdr. Arlene Hall. "Everyone is getting grant money to outsource but the vendors can't handle all of the requests."

Cormier said the State Police have just finished hiring 24 new forensic scientists, a figure he believes will significantly bolster the state's ability to clear cases. Increasing the use of robotics will also help increase productivity, he said.
After answering questions from the committee for more than an hour, Cormier said he wanted to make it clear that the State Police was not trying to pass the buck.
"This is not an effort to make an excuse for where we are right now," he said. "We are absolutely not happy with the backlog and turnaround time."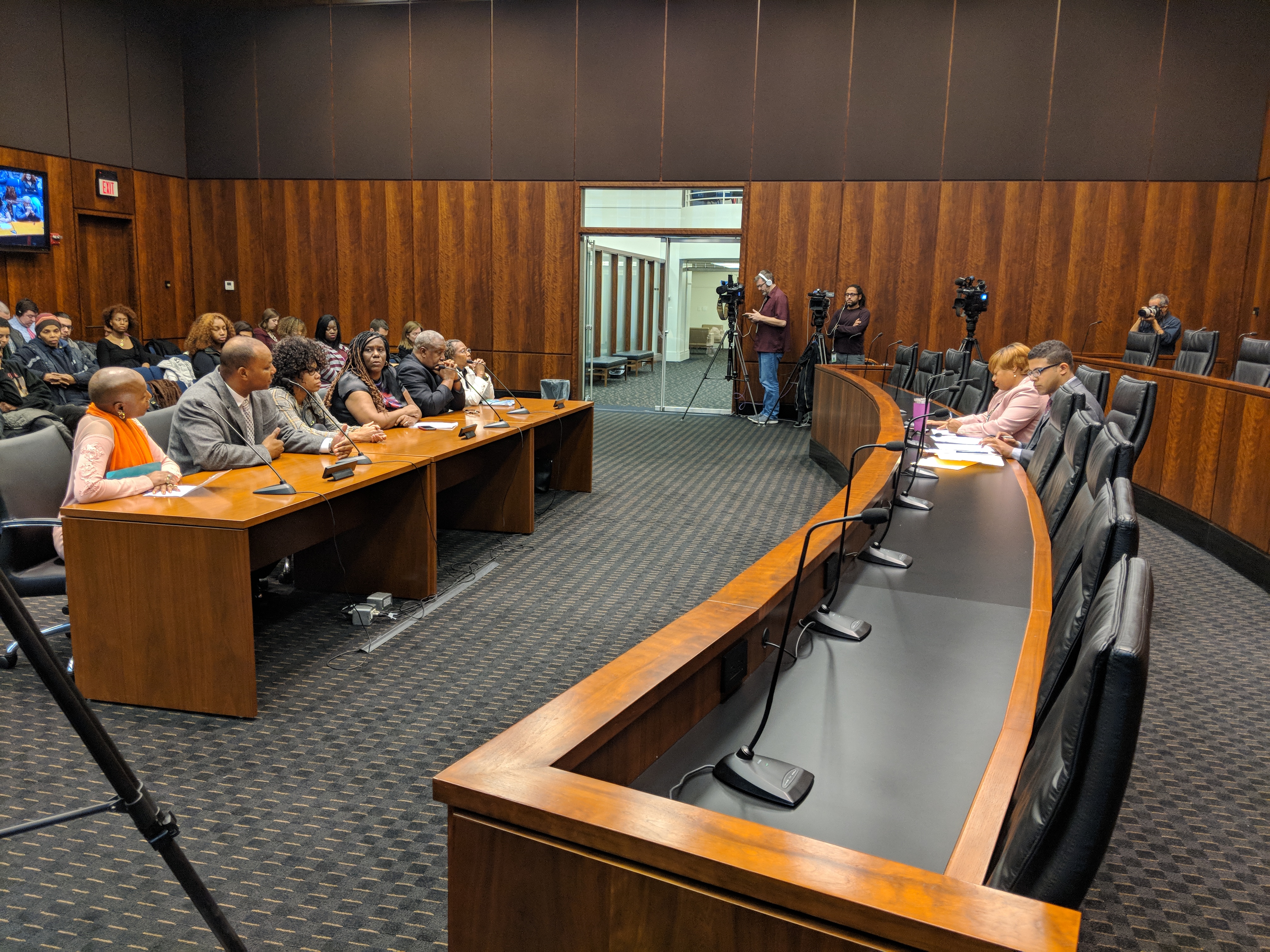 At the end of the hearing, Van Pelt promised to hold another hearing before next year's state budget hearings. She allowed some of the community members who testified to share their thoughts after hearing from the State Police.
Shannon Bennett of the Kenwood-Oakwood Community Organization said they were "thankful" for the State Police testimony, and they were encouraged by the hearing. However, he said there was still "a lot to be desired."

"In general, this was very informative," he said. "I hope this is not the last time we come together."
Bennett closed by saying it was crucial to involve the right people when deciding the state's course of action.
"The mothers and people who suffered the most, the family members, need to be at the forefront of the decision making process going forward," he said. "We want to feel prioritized just as those on the North Shore are prioritized."
Do stories like this matter to you? Subscribe to Block Club Chicago. Every dime we make funds reporting from Chicago's neighborhoods.