HYDE PARK — Chanelle Bell searched for years for a good way to find solid mentors, other black professionals who could help her grow.
That's when she realized a need — an organization that not only highlights success stories of people of color, but also promotes mentors looking to help the next generation succeed.
So, the 26-year-old Hyde Park resident started a group called "Positively Melanin," an initiative that uses online videos, Instagram, Facebook, community speaking events and more to link young people with professionals and to spread the message: Mentors are all around you.
"I'm here on the South Side, and all the images I'm consuming from media about people who look like me, who live on the South Side, are all negative images," she said. "I wanted to combat that negativity with positivity because all the black people I know are beautiful and are doing excellent things and are impacting the world."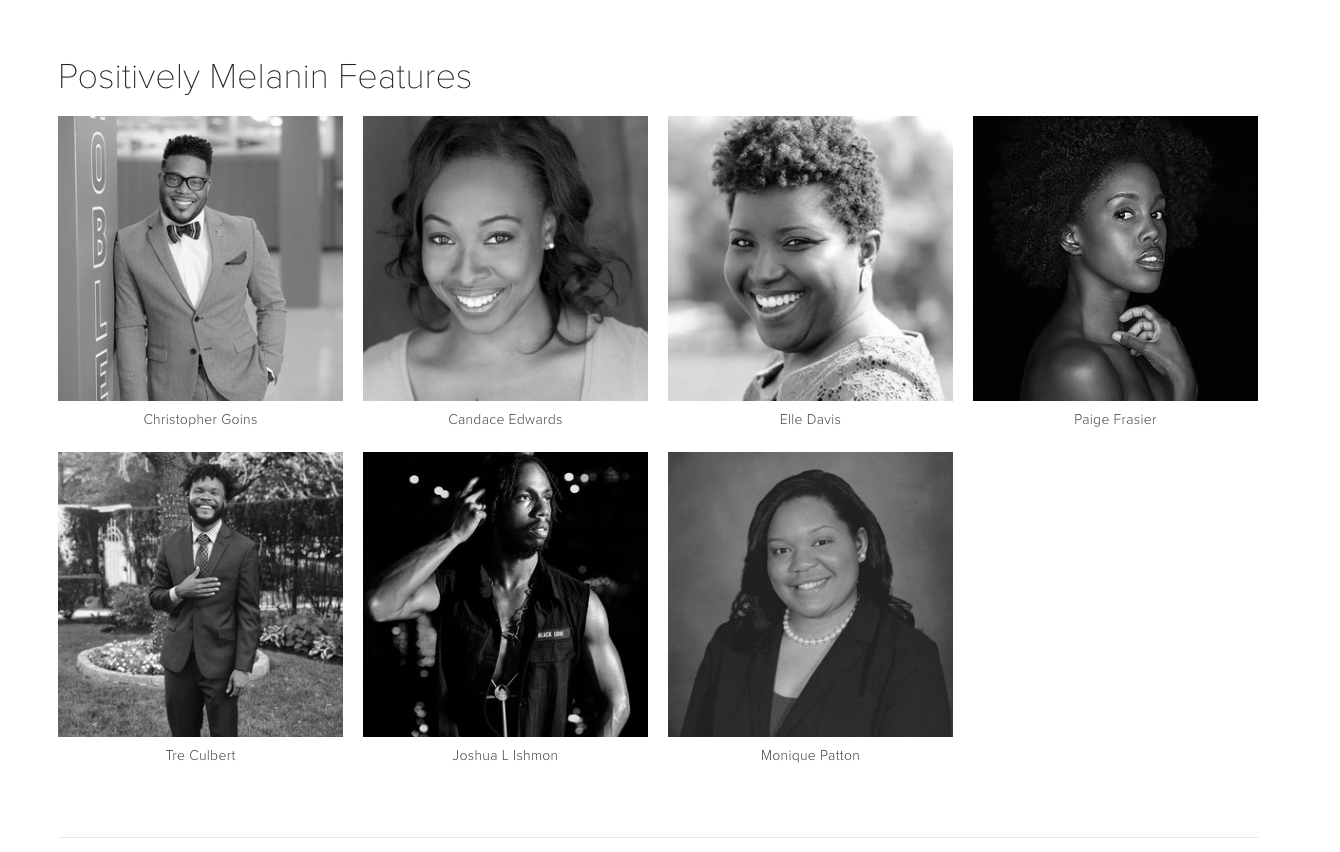 Bell, a participant in the Obama Foundation Community Leadership Corps, launched Positively Melanin with the help of the former president's foundation.
The framework for the group came to Bell three years ago while she was looking for a fellowship to get more professional skills, she said. 
Bell was a preschool teacher on the Far South Side for two years. She said she wanted to find mentors to transition outside of the classroom while staying in the education field.
The mentorship programs she found, however, were for people 28 and up.

"I didn't know what a mentor was, how to seek a mentor, and I had to trudge this journey on my own," Bell said. "I was able to do that with the privileges I already had. I had a degree. I had some sort of structure at home for them to guide me. But there are a lot of people of color who aren't as fortunate as I am, who are navigating a space with less resources than I did."

Dirrick Butler, 27, a senior manager of scholar experience at Chicago Scholars, a 7-year leadership development program, teamed with Bell on the project. She's also getting help from Michelle Rashad, 27, executive director of Imagine Englewood If, a nonprofit that works to educate and train neighborhood residents.
"With the [Obama Foundation] Community Leadership Corps, we were all tasked with addressing an issue," Rashad said. "We wanted to provide a solution. Chanelle said the lack of representation within the media directly relates to the lack of opportunities people feel they can grasp."
An idea was born.
The name Positively Melanin was given to emphasize that the group wants to highlight positive images of Chicago's South Side communities and "color the narrative," Bell said. 

Its website, PositivelyMelanin.org, is now loaded with videos featuring artists, educators and lawyers telling their stories. Bell hopes to add more professions, including doctors, public relations pros and marketing experts. Anyone can nominate people to be highlighted by filling out this online form.

Bell officially launched the project with an event called "Positively Melanin Presents Black Excellence" at The Promontory, 5311 S. Lake Park Ave., on Nov. 11.

She also hosted the opening ceremony of the second annual Obama Foundation Summit earlier this month at the Marriott Marquis, 2121 S Prairie Ave. It was streamed live to thousands of viewers worldwide.

Earlier that day, she interviewed entertainer Janelle Monae for a closed event in front of the members of the Obama Foundation Community Leadership Corps.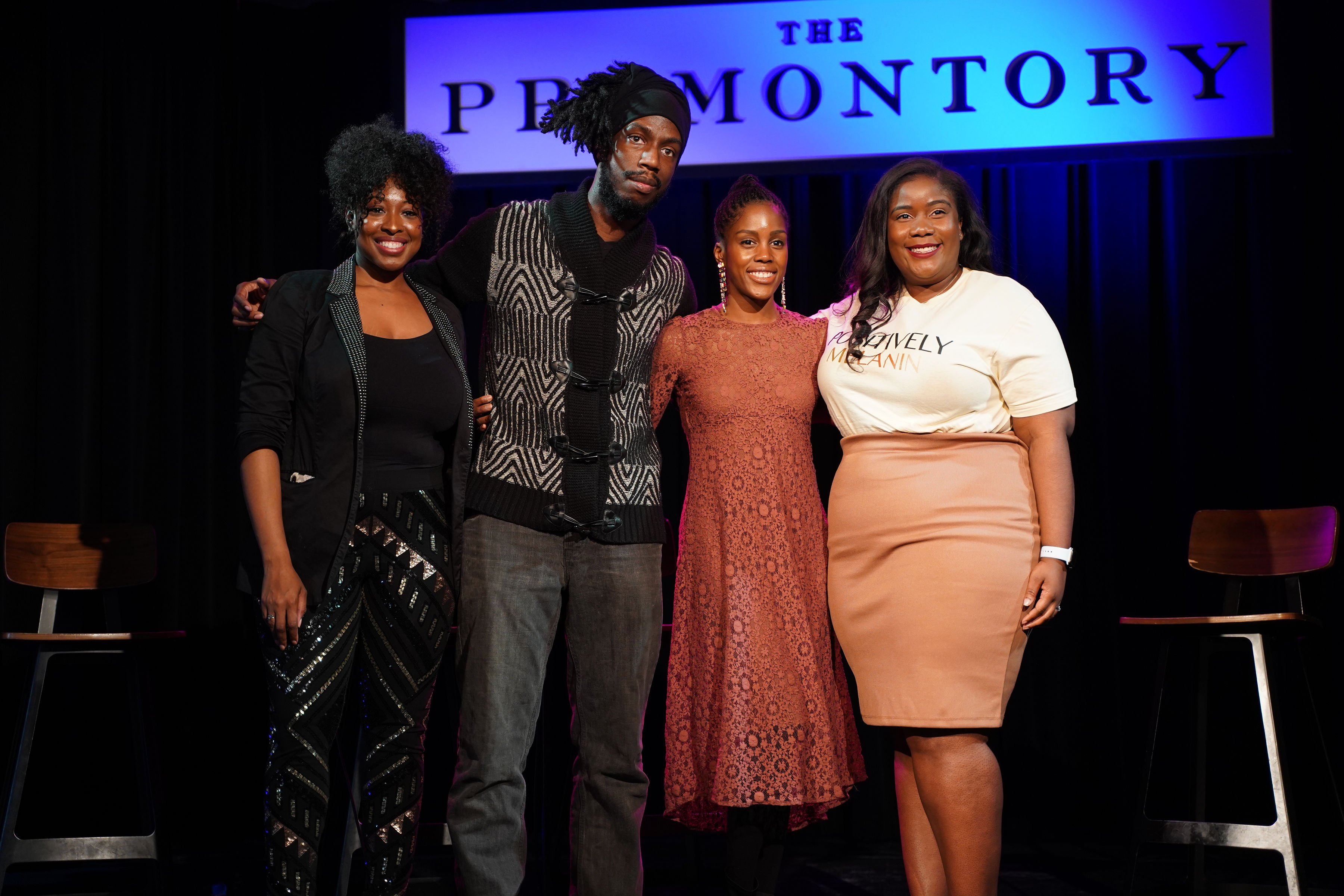 At her kickoff at The Promontory, Bell hosted two separate panels highlighting art, business and educators. Panelists included dancer Paige Fraser, dancer Joshua L. Ishmon and actress and executive Candace Edwards, who all have contributed videos and interviews to the website.
Other panelists included Carmita Semaan, founder and president of Surge Institute; Leon Walker, managing partner of DL3 Realty; and Carlton Knight, owner of The Knight Company.

For more information about Positively Melanin, follow it on Instagram and Facebook.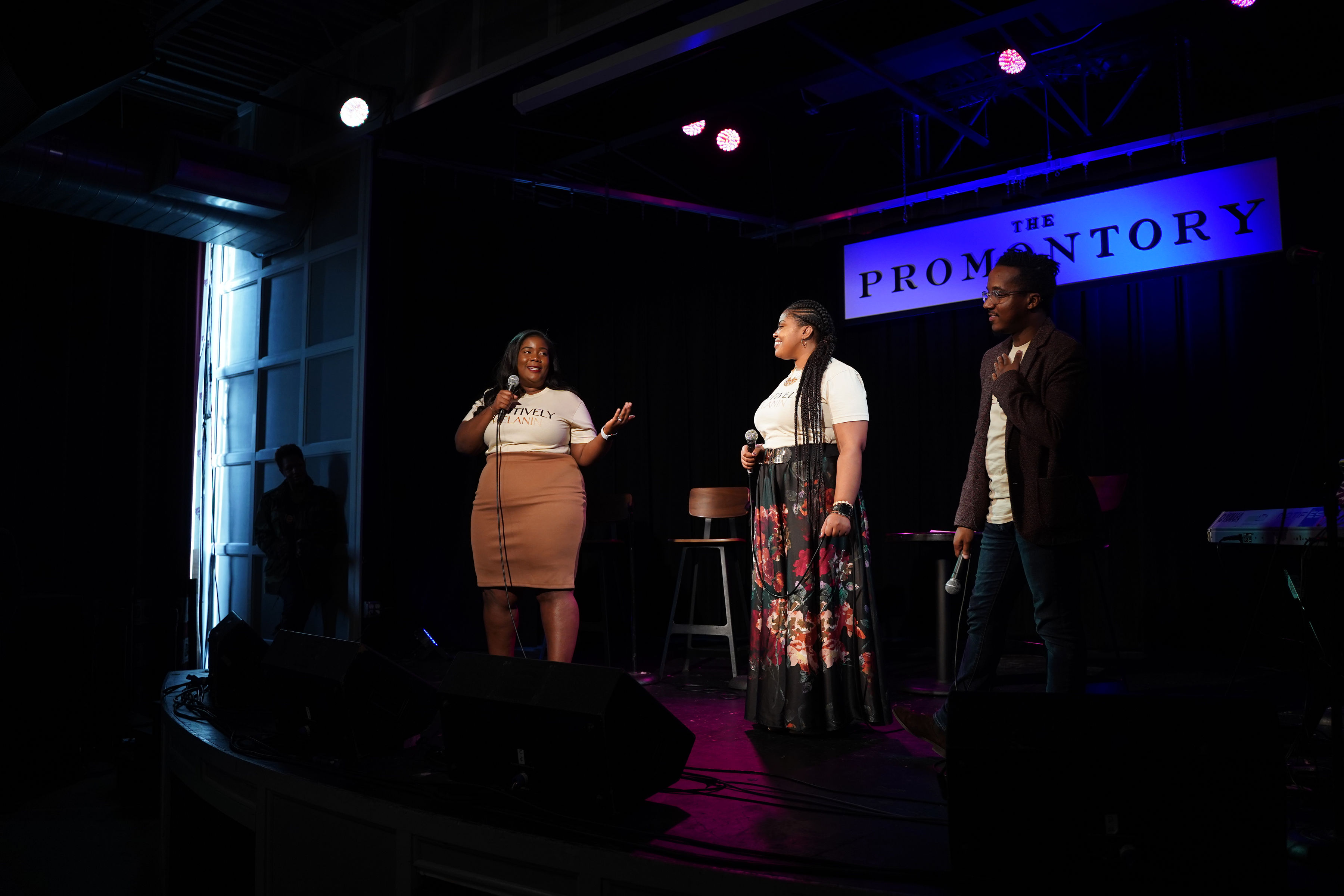 This story was produced by Block Club Chicago in partnership with Chicago Ideas, which is working to highlight organizations and individuals making a positive impact in all of Chicago's 77 community areas. Follow The 77 Project here.