DOWNTOWN — Chicago's going to get a lot hotter, buggier and deadlier thanks to climate change, according to the White House's new climate report.
In fact, Chicago's weather could be more like that of Las Vegas or Phoenix by 2070, with up to 60 days that hit 100-plus degrees per year, according to one scenario suggested in the report.
That increasing heat "would pose a significant challenge to Chicago and other Midwestern cities," according to the report, which the Trump administration pushed back against this week.
The changing climate is expected to have fatal consequences: Air quality will be worsened, which could lead to more lung and heart diseases and premature death. The Midwest could see another 200-550 people dying prematurely each year by 2050, and Chicago will be the worst-hit area in the region, according to the report.
The higher temperatures expected to hit the Midwest could also prove deadly as people face a higher risk of heat-related illnesses like heat stroke and dehydration. "Urban centers" like Chicago may be particularly hard hit because of the dangerous living conditions caused by "extreme heat," according to the report.
"Compared to other regions where worsening heat is also expected to occur, the Midwest is projected to have the largest increase in extreme temperature-related premature deaths under the higher scenario …," according to the report. "By mid-century, the region is projected to experience substantial, yet avoidable, loss of life, worsened health conditions and economic impacts estimated in the billions of dollars as a result of these changes."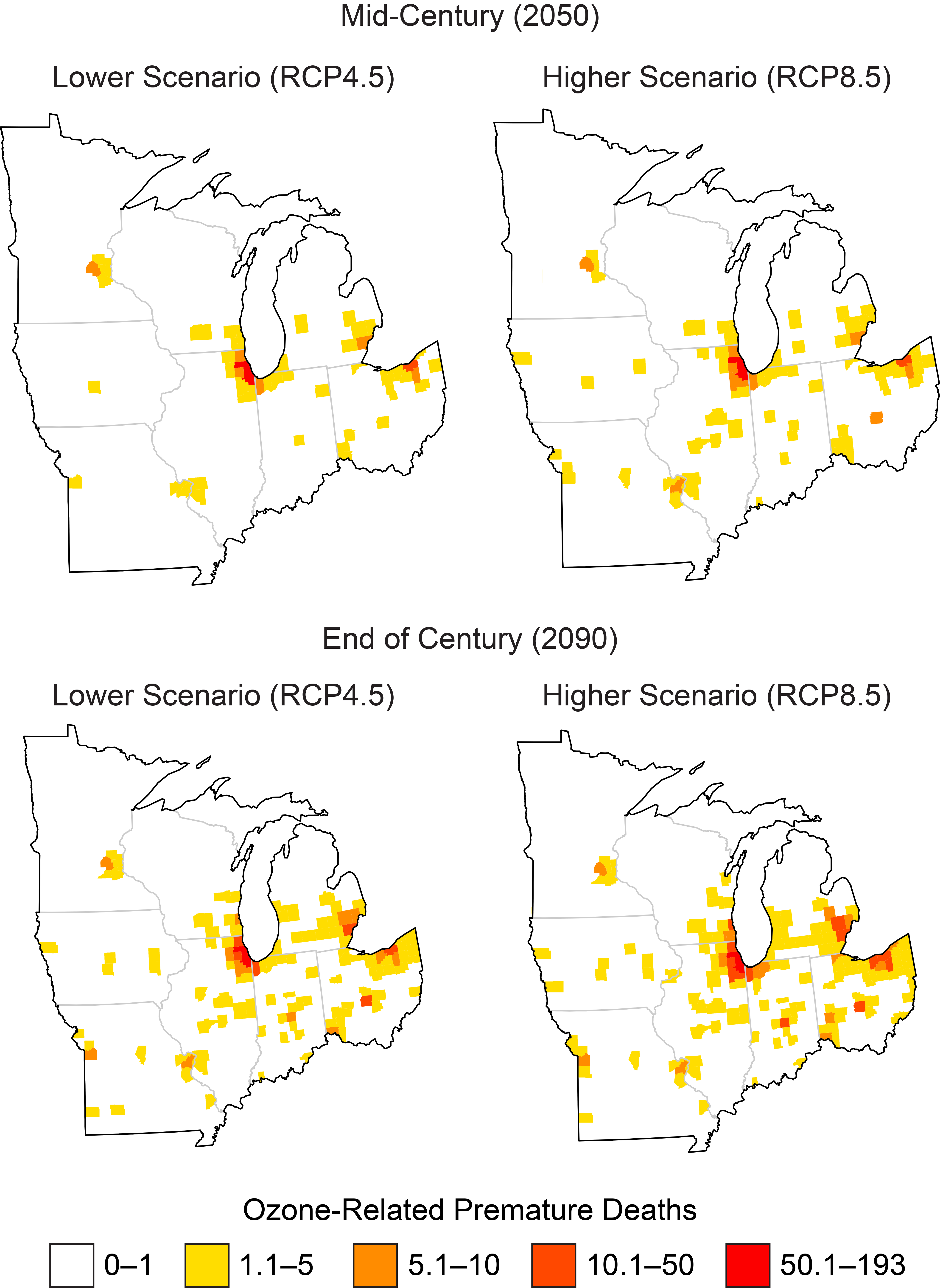 Overall, the Midwest's "frost-free season" is now nine days longer than it was in 1901, according to the report. And the warm season will get even longer: By 2070, it could be up to a month longer than it was between 1976-2005.
Other challenges Chicago and the rest of the Midwest are facing:
There's already been more rain between April and June recently. That leads to soil erosion and "reduced flexibility for timing of spring planting" — a big problem for the region's farm-heavy landscape.
Got allergies? Oof: More rain also means there's potential for more mold, fungus and toxins.
Warmer winters mean bugs are living through the chilly season and reproducing. Non-native pests have also been traveling north. Climate-related changes to insects' habitats could mean more people get infected with potentially fatal West Nile virus from mosquitoes or Lyme disease from ticks.
Water levels for Lake Michigan (and the rest of the Great Likes) are likely to fall.
As Lake Michigan warms, it could see its algae and zooplankton populations fall. That would impact all life in the lake.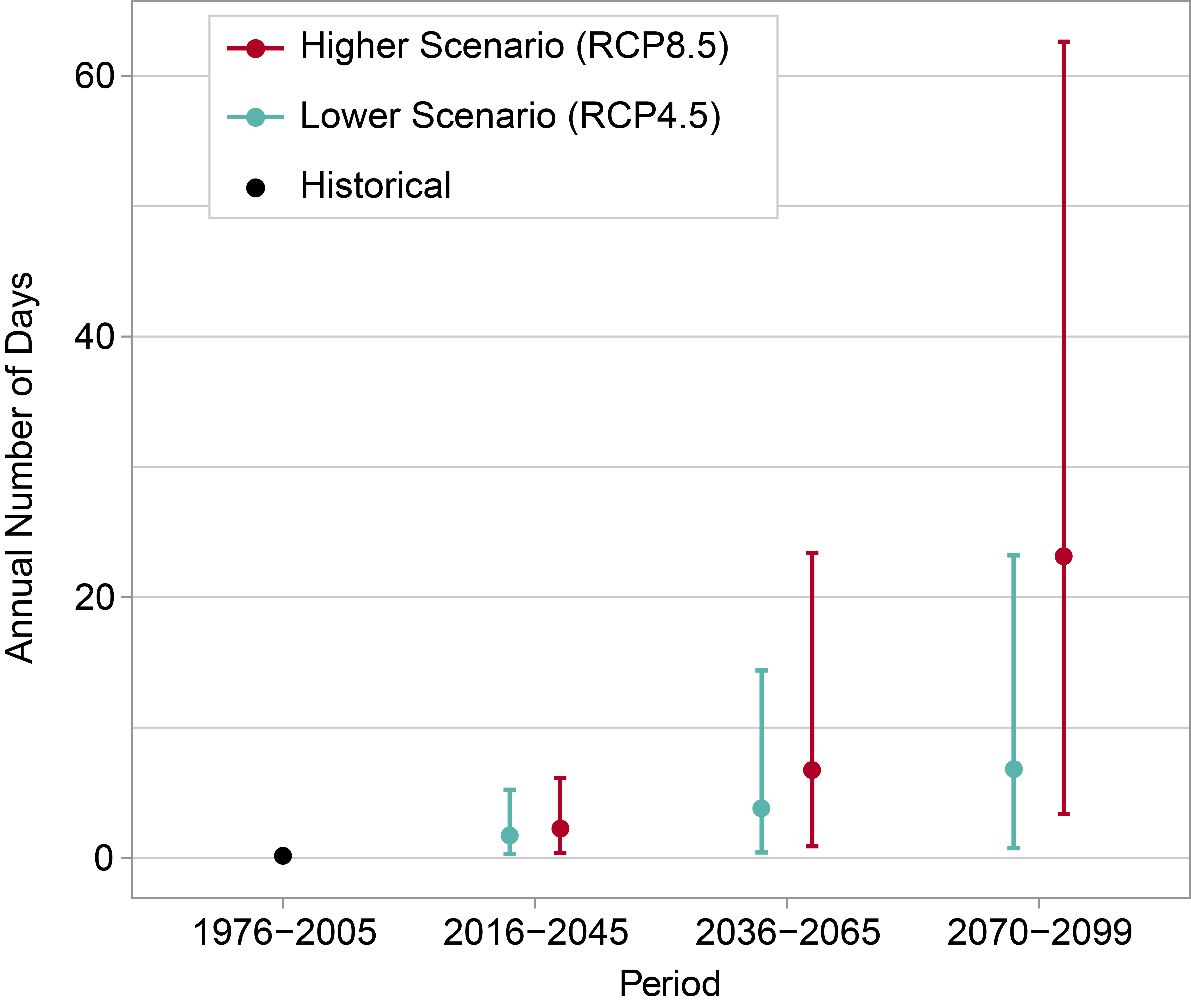 Do stories like this matter to you? Subscribe to Block Club Chicago. Every dime we make funds reporting from Chicago's neighborhoods.