WICKER PARK — A 15-story apartment tower around the corner from the CTA's Division Blue Line "L" and next to a new commuter-focused Target will be anchored by out-of-state chains Philz Coffee and Solidcore, a Pilates-based fitness studio. 
The building's developers, Chicago-based Hubbard Street Group and Centrum Realty and Development, announced the incoming retail tenants Tuesday.
"With these latest commercial tenants, we've curated a true mix of lifestyle, health and wellness offerings that, we hope, will resonate with our residents and the broader Wicker Park community," John McLinden, managing partner of Hubbard Street Group, said. 
Located at 1660 W. Division St., the 146-unit apartment building — dubbed "Wicker Park Connection" — is part of the neighboring "Centrum Wicker Park," a 60-unit apartment complex that's anchored by a Target. 
The Wicker Park Connection tower opened about six months ago and has leased 80 percent of its apartments, while Centrum Wicker Park, which opened in 2016 and added the Target anchor in June, is fully leased with all 60 apartments rented out, McLinden said.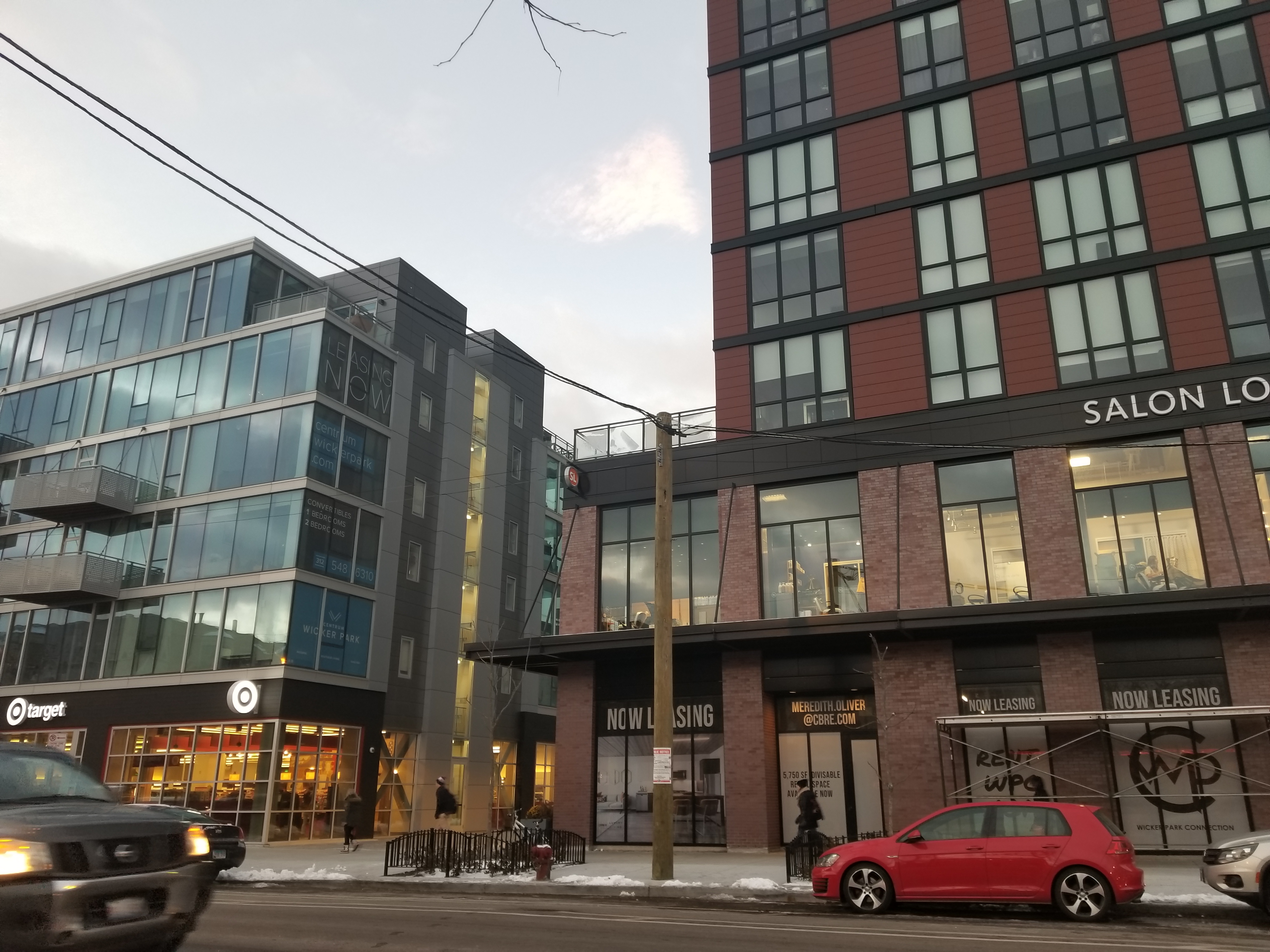 The buildings are separated by a public walkway called The Connection that, when completed in 2019, will link Milwaukee Avenue and Division Street.
"This entire development is meant to be an experience – from the apartments, to the amenities, to the retail that lines our public plaza. As a result, we sought to partner with brands that would add to the buzz surrounding Wicker Park Connection, as evidenced by the brisk pace of leasing," McLinden said. 
The first Chicago-area location for San Francisco-based Philz Coffee is scheduled to open over the summer, while the second Chicago location for Washington, D.C.-based Solidcore, a Pilates-based fitness studio, will open sometime this year.
Philz Coffee and Solidcore will share adjacent suites at 1662 W. Division St.
"Philz Coffee felt an undeniable kinship to the Wicker Park neighborhood, as it's similar to our San Francisco roots," Jim McPhail, chief growth officer of Philz Coffee, said in a written statement. "We're excited to bring that laid-back feeling to Chicago for coffee lovers who want to relax and drink coffee that's prepared how they love it."
According to McPhail, each Philz coffee shop features design elements that reflect its surrounding neighborhood, and local artists will be invited to display their work on the walls of the 2,100 square-foot Wicker Park "flagship"coffee house.
"Philz is excited to plant new roots in Chicago starting with our Wicker Park coffee house," McPhail said.
Along with coffee, the new location will offer locally sourced baked goods and freshly made foods.
Eventually McPhail said Philz Coffee plans to expand to more Chicago-area outposts. It currently has almost 40 locations in San Francisco, San Diego, Los Angeles and metro Washington D.C., according to its website.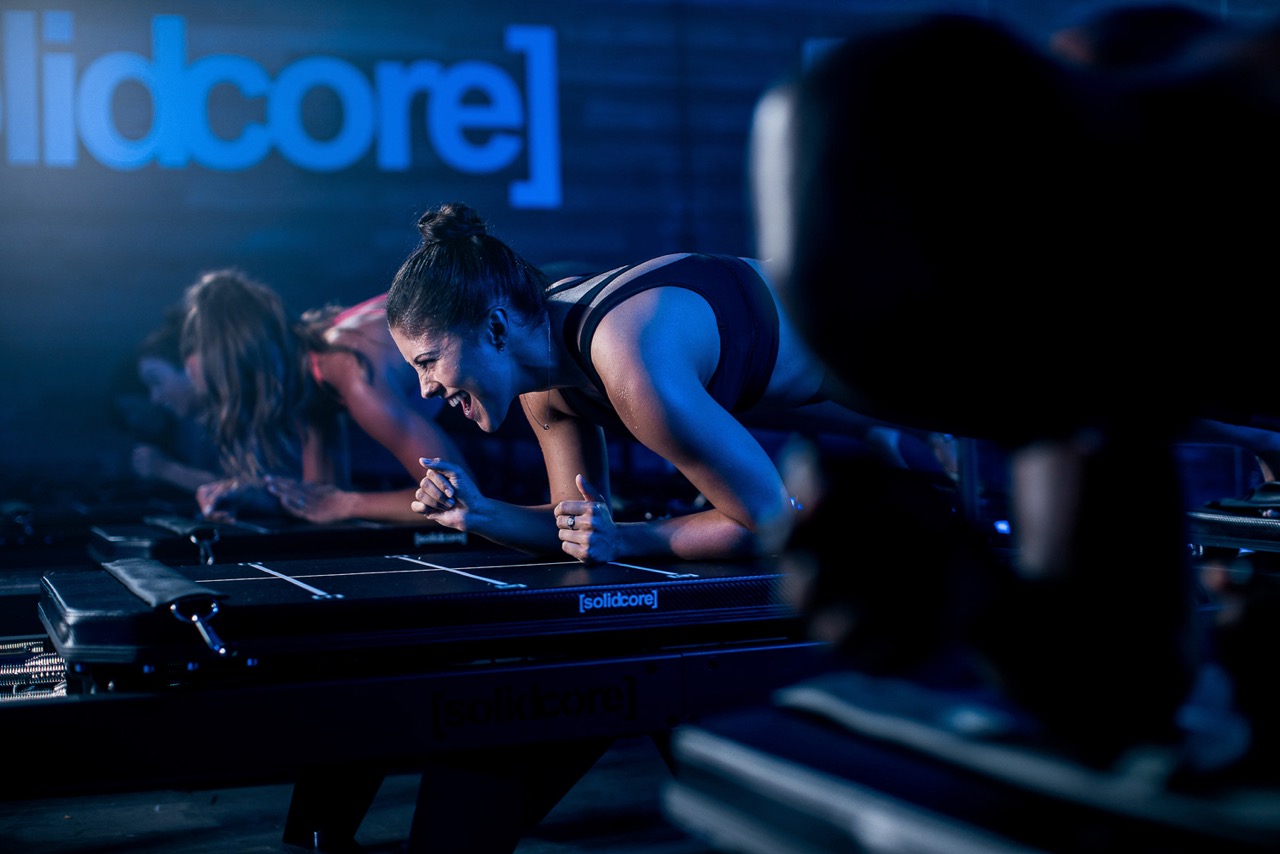 Currently in River North, Solidcore will open its second Chicago neighborhood outpost, a 2,350-square-foot studio, sometime in 2019, the developers said. 
The chain's 50-minute sessions are held on custom-built "Sweatlana" resistance machines. Users on Yelp have given the River North studio at 473 W. Chicago Ave. almost all 5 stars, with one enthusiast saying, "You will be sweating within the first few minutes. Your muscles will shake to failure."
Bryan Myers, chief operating officer of the company, said Wicker Park is "a great neighborhood" with "diverse residents," and those facts, along with the opportunity to customize a studio in a brand-new building, "made it a logical choice" for the brand to expand.  
In addition to Philz Coffee, Solidcore and Target, other commercial tenants in the dual developments include national salon and beauty provider Salon Lofts and blow dry bar Blo, scheduled to open a 900-square-foot studio next to the Target in 2019.
Both developments are also for sale, seeking an undisclosed amount after years of planning and construction, Crain's previously reported.