WICKER PARK — After 14 years in Wicker Park, Nina, a popular yarn shop known for its community-focused vibe and classes, will be relocating to a larger storefront along West Town's Chicago Avenue in the spring. 
"We are expanding and we simply need more space," Nina's owner Hilary Cerbin told Block Club.
The store, which sells yarn and hosts knitting and crochet classes and trunk shows, opened in its current location at 1655 W. Division St. in November 2004. 
The new location will be at 1256 W. Chicago Ave., across from Eckhart Park and a few blocks west of the CTA Blue Line Chicago "L" station. 
Cerbin, a long time employee who bought the store from its founder Nina Rubin last year, said the upcoming move — scheduled for April if everything goes as planned —  was prompted by a desire to grow.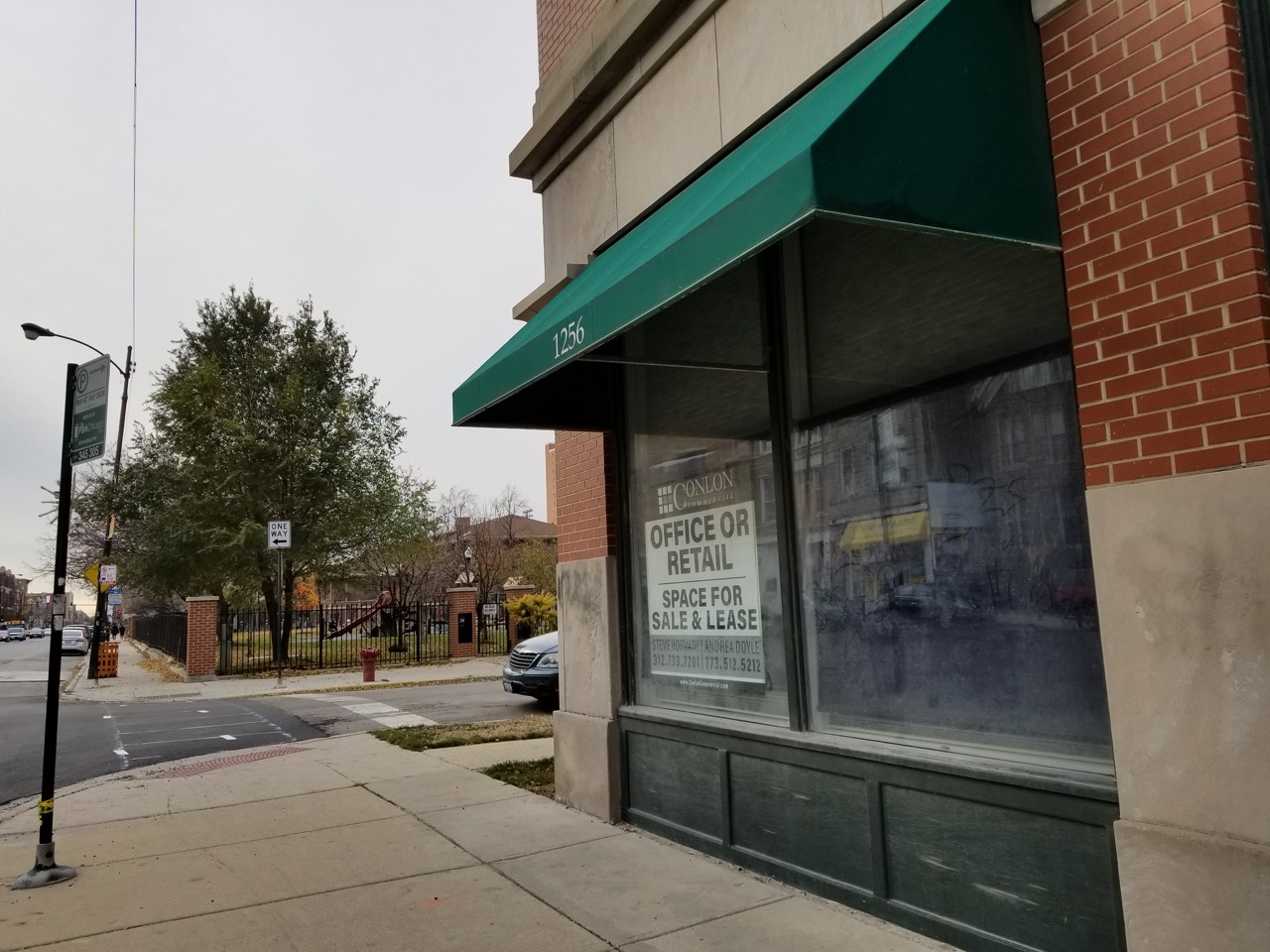 Cerbin's landlord Tasos Giannikopoulos said the yarn shop's lease will expire at the end of May. He has not tried to find a new tenant yet for the small, 900 square-foot space that sits just west of the Division and Ashland intersection. 
"I am very sad to see them go, the best tenants I have ever got, and you never hear that from a landlord, no?" Giannikopoulos said. 
He added, "I am glad they were doing good. They chose to relocate the space elsewhere. From what I see, the city of Chicago needs places like [Nina]. I see women in there, men in there, all ages learning to knit." 
Cerbin said she and a core group of staffers, dubbed "Nina's Girls," selected the new space because they wanted to stay as close to their current location as possible and because they love the area.
As added perks, Cerbin said the forthcoming Nina storefront will have plenty of available street parking while also being "very CTA-accessible for those without cars."
"The park across the street is an added bonus!" Cerbin said of Eckhart Park. 
For updates, follow Nina on its Facebook page or website.