BRONZEVILLE — Less than 24 hours after the shooting death of an emergency room doctor, a pharmacist and a police officer at Mercy Hospital, the Bronzeville emergency room began to receive patients again Tuesday afternoon.
Despite losing two medical professionals, Patrick Connor, director of the emergency department at Mercy Hospital, said the hospital remained "focused on taking care of all of our patients."
"As emergency physicians, we deal with tragedy and death on a daily basis and we become very tough, and we keep our emotions in check, but this hurts very personally," Connor said. "Literally, it's like I lost a member of my family." 
On Monday, emergency room doctor Tamara O'Neal was shot and killed by her ex-fiancé Juan Lopez in the parking lot, before he ran inside the hospital and killed pharmacist Dayna Less, and police officer Samuel Jimenez.
Lopez, who reportedly had a valid concealed carry license when he shot up the hospital Monday afternoon, threatened to open fire on a Chicago Fire Department training facility nearly five years ago, said Larry Langford, a Chicago Fire Department spokesman.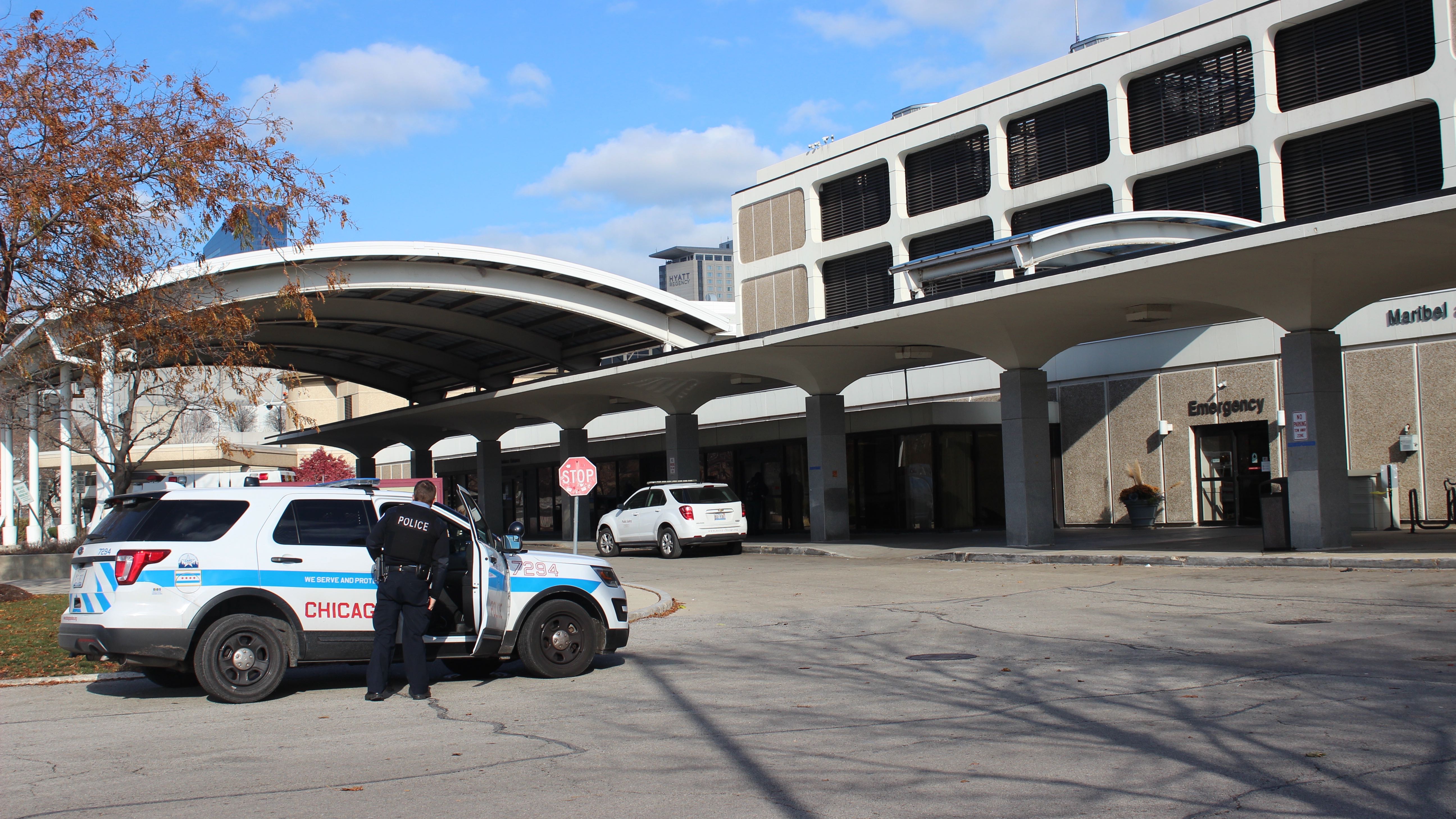 On Tuesday afternoon, four crosses with Less and O'Neal's names were set up at the Mercy Hospital entrance at 26th Street and Indiana Avenue. Stuffed animals were propped up at the street-side vigil with a blue ribbon tied on nearby trees.
Connor described O'Neal as a highly reliable doctor who would stay after work to make sure her patients were taken care of. O'Neal was a "bubbly and talented physician" who was "completely dedicated to her job," he said. 
"She was dedicated to her faith, her church, to the choir that she led …and was involved in fundraising for disadvantaged children," Connor said.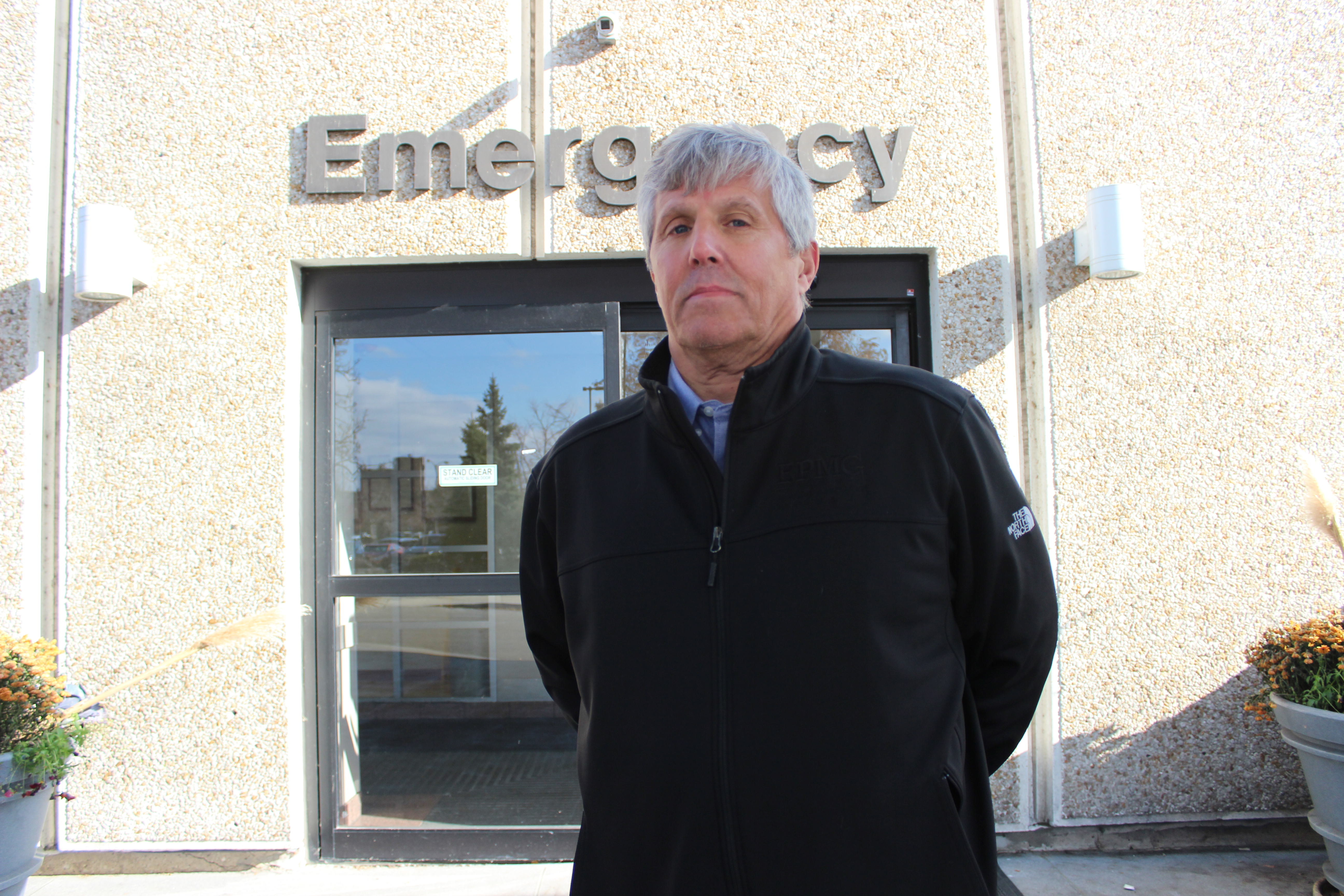 During the "active shooter" emergency, security was at the hospital and police officers arrived "fairly quickly," Connor said.  
Following the fatal shooting, the hospital will review policies and make "appropriate changes as needed," Connor said.
He lauded the officer for his bravery and doctors at both the University of Chicago Hospital and Northwestern Medical Center who treated the victims.
University of Chicago Hospital doctor John Purakal took to Twitter to grieve O'Neal's death.
"I knew her, trained with her, saved lives with her and tonight, tried to save her life," Purakal said. "Tonight, I broke down in front of my coworkers when we lost her, and tonight I held hands with her mother in prayer. Tonight, we lost a beautiful, resilient, passionate doc. Keep singing, TO." 
READ MORE: Slain Doctor Tammy O'Neal Dedicated Her Life To Helping Others — Even The Ex Who Gunned Her Down, Heartbroken Dad Says
On Tuesday, Mercy Hospital launched a donation fund to help support the O'Neal and Less families and shared a donation link to support the family of Officer Jimenez. 
A second fundraiser also hopes to raise money for O'Neal's funeral services. Purakal said any extra money raised would go toward gun violence research relating to interpersonal conflicts.
Tragedy Reignites Gun Debate 
The fatal Mercy Hospital shooting renewed a fight between the National Rifle Association and the medical community Tuesday. 
In a tweet earlier this month, the NRA called for "self-important antigun doctors to stay in their lane." The tweet was a response to the American College of Physicians release of the Annals of Internal Medicine which included recommendations to  reduce and prevent gun violence. 
In an editorial, the American College of Physicians responded calling "firearm-related injury in the United States …a public health crisis."
"To date, the ability to study important questions that might help reduce firearm-related injury has been hampered by a lack of funding and a worry among researchers that studying anything related to guns could put their research careers at risk. This needs to be fixed," the physicians group argued. 
Using the hashtag #ThisIsOurLane, other medical professionals took to Twitter to call for gun reform after O'Neal's death. Others shared photos of bloody emergency rooms. 
"Cancer, Alzheimer's, Gun Violence — all epidemics that touch every one of us. But can you imagine the outcry if an association lobbied against research on cancer or dementia and then publicly denounced doctors for trying to put a stop to it," Dr. Elizabeth DuPré wrote on Twitter. 
Related stories 
4 Dead After Gunman Opens Fire At Mercy Hospital: 'We Don't Know How Much Damage He Was Prepared To Do'
Doctor, Officer, Resident: Here Are The 3 Victims Of Mercy Hospital Shooting
Slain Doctor Tammy O'Neal Dedicated Her Life To Helping Others — Even The Ex Who Gunned Her Down, Heartbroken Dad Says
Dayna Less, Killed In Mercy Hospital Shooting, Got Into Medicine To Help People After Her Own Health Issues, Devastated Family Says
Officer Samuel 'Sammy' Jimenez To Be Honored By Northwest Side Friends, Neighbors: 'He Saved Lives'
Mercy Hospital Gunman Juan Lopez Was Booted From Fire Academy For Being Aggressive Toward Women