PILSEN — As a young kid, Michael Gonzalez remembers sitting in the back office with his older sister Daisy at Taqueria Los Comales in Pilsen while their parents ran the bustling Mexican restaurant.
It didn't take long before the siblings got bored and ventured into the restaurant where they would help their parents peel tomatillos, chop tomatoes and label recently delivered inventory.
As a child, Gonzalez never imagined he'd one day be running the Pilsen restaurant at 1544 W. 18th St. with his sister. But about four years ago, his parents entrusted the pair to take the helm of the restaurant they opened in the late '80s.
Now, the Gonzalez family is celebrating three decades serving tacos, tortas and burritos in Pilsen.
"The reality is that it's a beautiful thing that we were one of the first Taqueria Los Comales and we've now been around for 30 years," Gonzalez said.
"It's kind of hard to do," the 29-year-old said. "There is a lot of competition and the fact that we've been able to stay around with the big guys says something."
On Saturday, the longtime Pilsen taqueria will celebrate their 30 years in business with a live Mariachi band from 4-5 p.m., gifts and appetizers, Gonzalez said.
"There's going to be a little bit for everyone," Gonzalez said.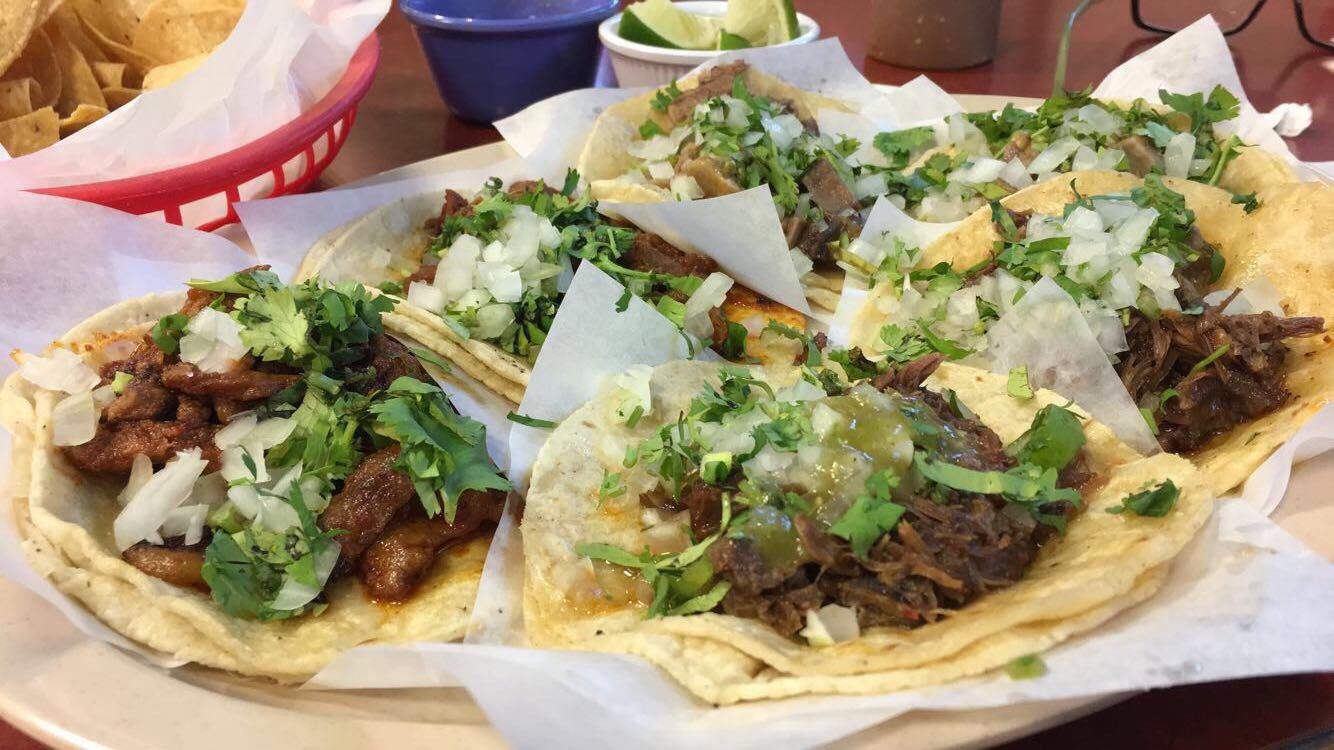 Gonzalez's uncle and his father opened the first Taqueria Los Comales location on 26th Street in 1973. Following the success of the Little Village stand, his parents, Miguel and Isabel, decided to open another taqueria under the same name in Pilsen.
After outgrowing their original restaurant at 1451 W. 18th St., the family purchased the building near 18th and Ashland where the restaurant is today.
On moving day, Gonzalez said he remembers carrying pitchers of horchata from the old restaurant to the new place.
"We didn't hire movers, so if the street was clear we crossed," he said with a laugh.
Since then, the extended Gonzalez family have opened multiple locations in Logan Square, Melrose Park and in nearby suburbs. His parents, who still own the Pilsen location, also run and operate another Taqueria Los Comales in Joliet.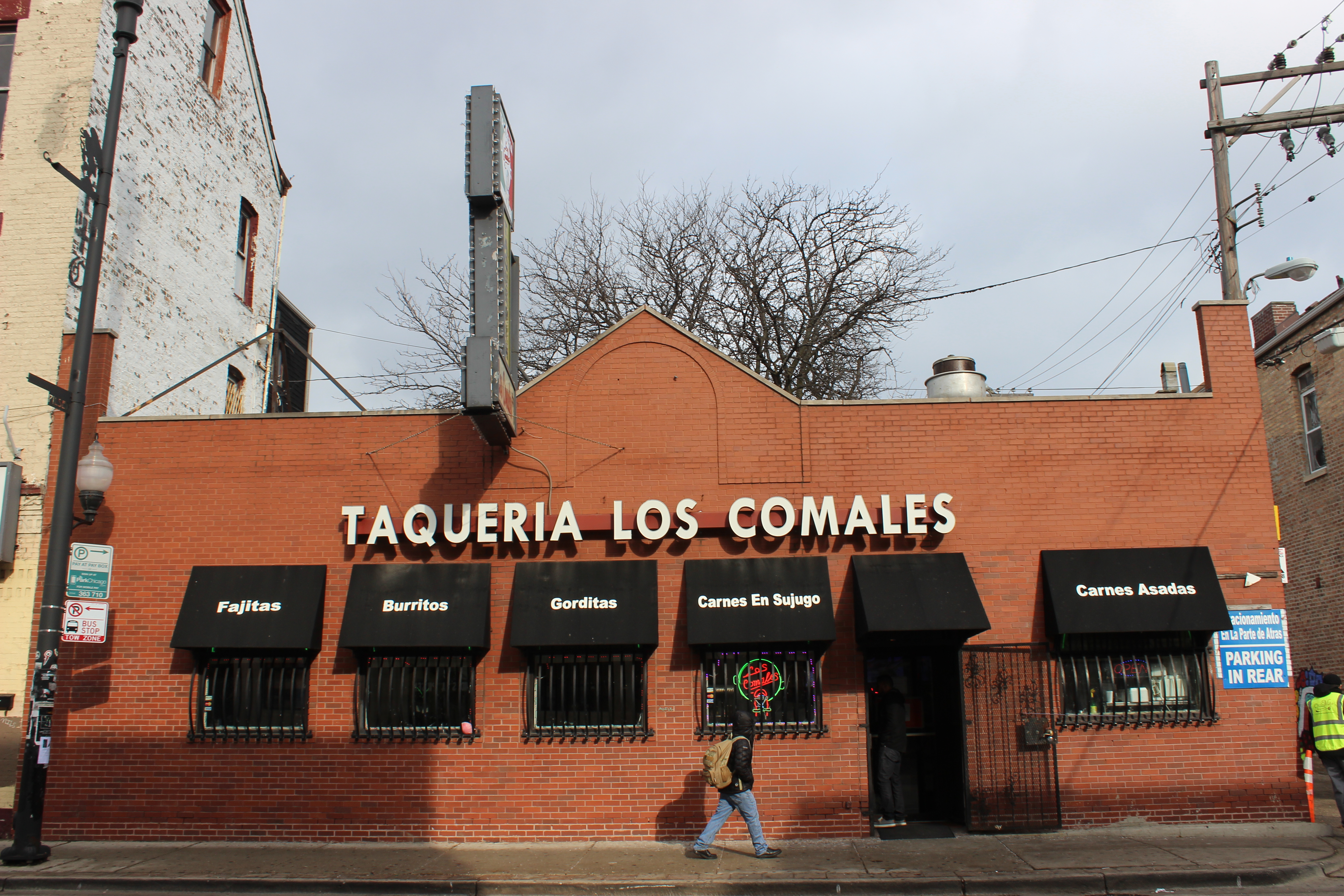 At 17, Gonzalez started learning the ins and outs of the restaurant business — from making sure the ingredients delivered were fresh to prepping items and cooking. Similarly, his sister has also learned how to operate the front-end of the restaurant. 
He didn't go to college, but running the restaurant his parents founded, Gonzalez said he hopes he's made his family proud. 
"I feel like I'm doing it for my dad, and I showed him that maybe I didn't give him the… diploma on the wall but in a way, [helping run the taqueria] is my diploma on the wall," he said. 
Gonzalez credits the taqueria's staying power to his parent's hard work, endless neighborhood support and their loyal staff.
"The Pilsen community and our committed staff has been a big part of its success, and we hope to be here for another 30 years," he said.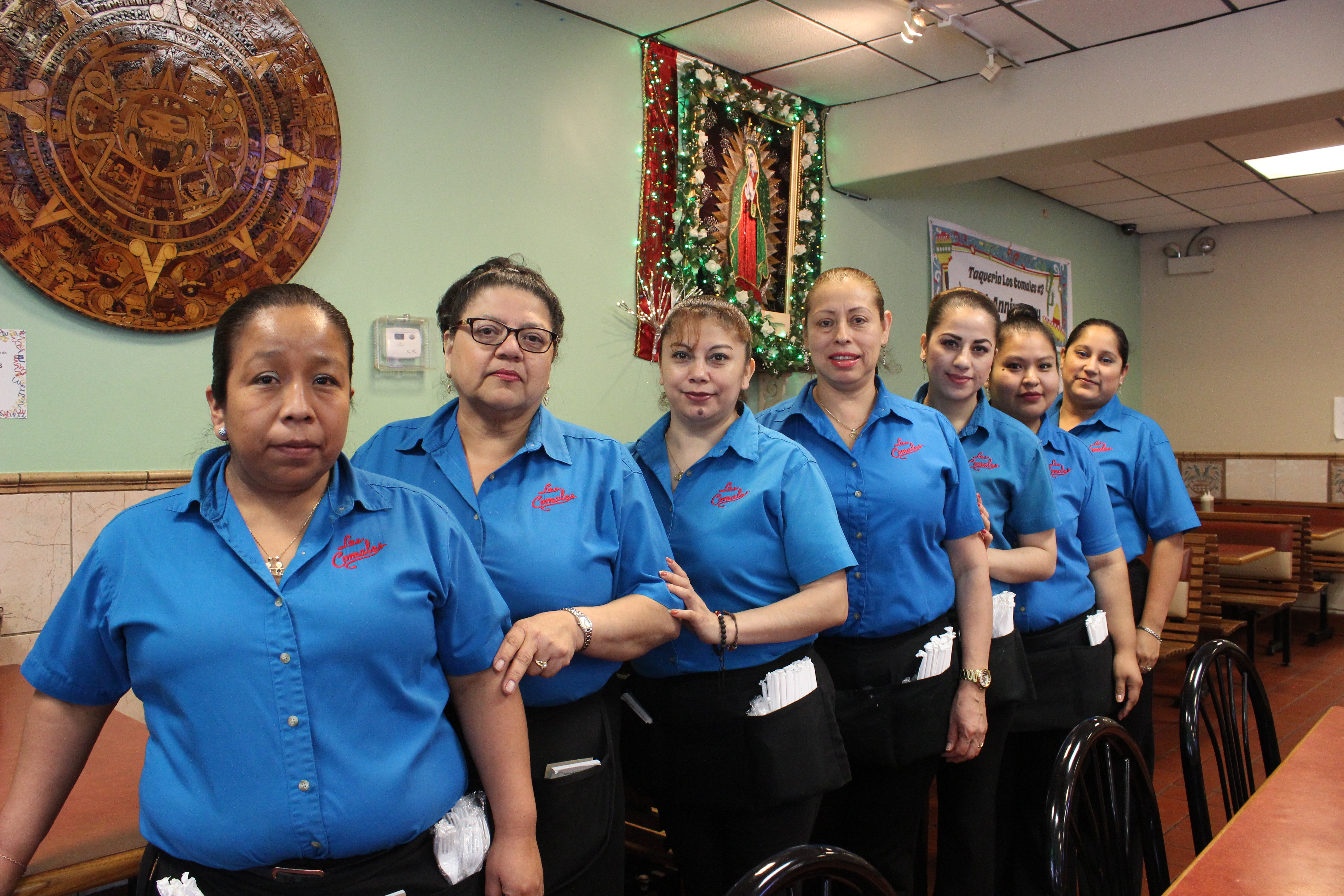 Maria de Jesus Rangel, who manages the restaurant's servers, began working at the first Los Comales location on 26th Street in 1984. She and her husband moved to the Pilsen location in 1992, where she worked as a server while he worked in the kitchen. 
"I feel as good as I did as the day I started," Rangel said. "I love my job…and the proof is in the fact that I'm still here after all these years."
Over the years, she's formed bonds with her regulars, especially those who were kids when she met them and now return to the restaurant with their own children. 
"I love that," she said. "It's nice to see them come back."
Do stories like this matter to you? Subscribe to Block Club Chicago. Every dime we make funds reporting from Chicago's neighborhoods.