WEST LOOP — When Chef B.K. Park opens his new restaurant in the West Loop, he aims to distinguish his new eatery from other omakase-style restaurants with his passion and creativity. 
Next month, the chef behind Lincoln Park sushi restaurant Juno will finally open his high-end omakase sushi spot Mako at the Parker Fulton Market, 731 W. Lake St.
Guests will find an intimate setting at the 23-seat restaurant that serves an authentic omakase menu. Omakase is a Japanese tradition that loosely translates to "I'll leave it up to you, chef."  
As part of its menu, Mako will offer a 23-course meal for $175, or $260 for a pairing of Japanese-inspired cocktails, wine, sake or spirits. 
Mako's offerings include ceviche — Japanese red snapper, marinated with lime juice, wrapped with yamaimo, oba, red onion, cherry tomatoes and topped with okra, and abalone-braised with house soy, pickled quail egg and abalone liver sauce. Mako will also offer hot and cold plates.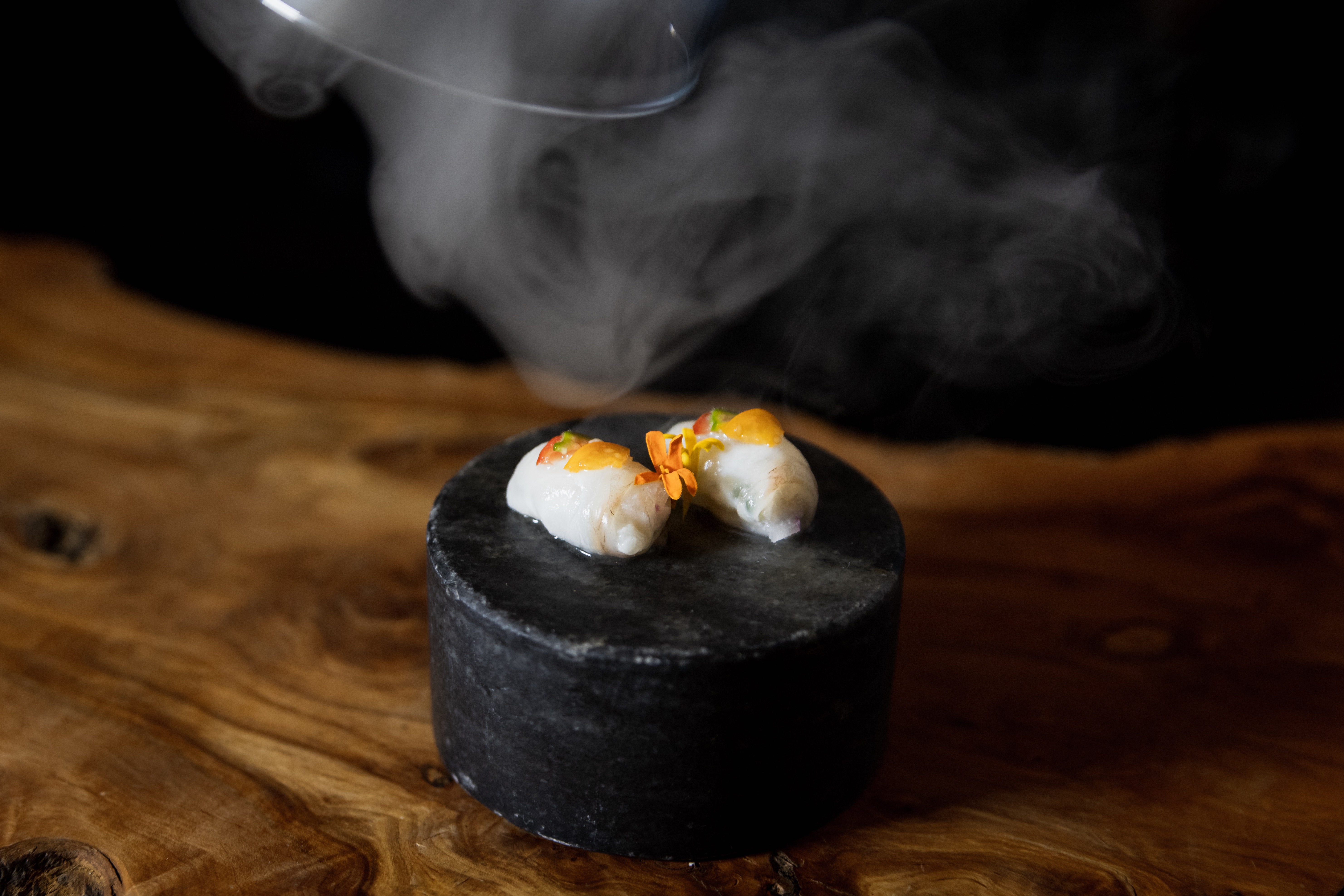 For Park, Mako represents a culmination of years spent refining the omakase dining experience.
Park formerly worked at the much-lauded Arami and much-adored Juno. Last year, Chicago magazine listed Park's Juno among the top three best sushi spots in the city. 
"Park's serious team crafts elegant dishes, but the kitchen also pushes boundaries," food critic Jeff Ruby said.
Mako will open in mid-December.
Here are some of the dishes diners can expect when the restaurant opens next month: