ALBANY PARK — After 15 years on probation, Theodore Roosevelt High School is now within a stone's throw of Chicago Public School's highest rating.
The school, 3436 W. Wilson Ave., serves the Albany Park, Ravenswood Manor and Irving Park neighborhoods. As a neighborhood school, anyone within its boundaries is guaranteed enrollment.
In the CPS system, Level 1+ is awarded to schools that "demonstrate above average performance that far exceeds expectations." Level 3 is the lowest rating, and those schools are considered to be on probation — sometimes becoming candidates for closure. 
The ratings are based on a number of factors, including standardized test scores, the growth of those scores attendance rates and graduation rates, according to district documents.

Roosevelt is currently 0.2 points away from a level one rating.
"When I started here I discovered the incredible staff at Roosevelt," Principal Dan Kramer said. "A tremendous amount of really innovative programming going on and really sort of creative, caring instruction. And I saw there were really some strategic improvements that we could put in place quickly to put an action plan together."

Kramer, who was the school's fifth principal in just five years when he started in 2017, decided to focus on using data to track where students were at academically in more detail.

"So here's this student, what are they struggling with? It's attendance, 'Ok let's make sure that we're reaching out to the family,'" Kramer said. "And here's this student, what are they struggling with? They're having relationship trouble with other students in the class. Ok let's make sure they talk to a counselor or a social worker."

The goal was to identify the root causes of low grades and then directly address them with support like extra tutoring as well as offering the student the support with personal issues that could be hurting their grades.

"What we found is, when kids are passing their classes, they see themselves as more successful. And that conveys itself in improved attendance, an improved sort of attitude about a class. It's a ripple effect," Kramer said. "Unfortunately for too long a misconception has been that when kids are failing it's a signal to tell them, 'Hey buddy, pull yourself up by your bootstraps.' But unfortunately what happens all too often is that kids don't respond well to that and instead begin to lower expectations for themselves."

Under Kramer's tenure, the school's drop-out rate fell from 8.1 to 5.1 percent, its enrollment rate rose from 58.2 percent to 66.1 percent and it's average daily attendance rate went from 87.8 percent to 89.7 percent.
Most importantly, the metric used to determine whether a high school freshman is on track to graduate went from 66.4 percent to 81.9 percent.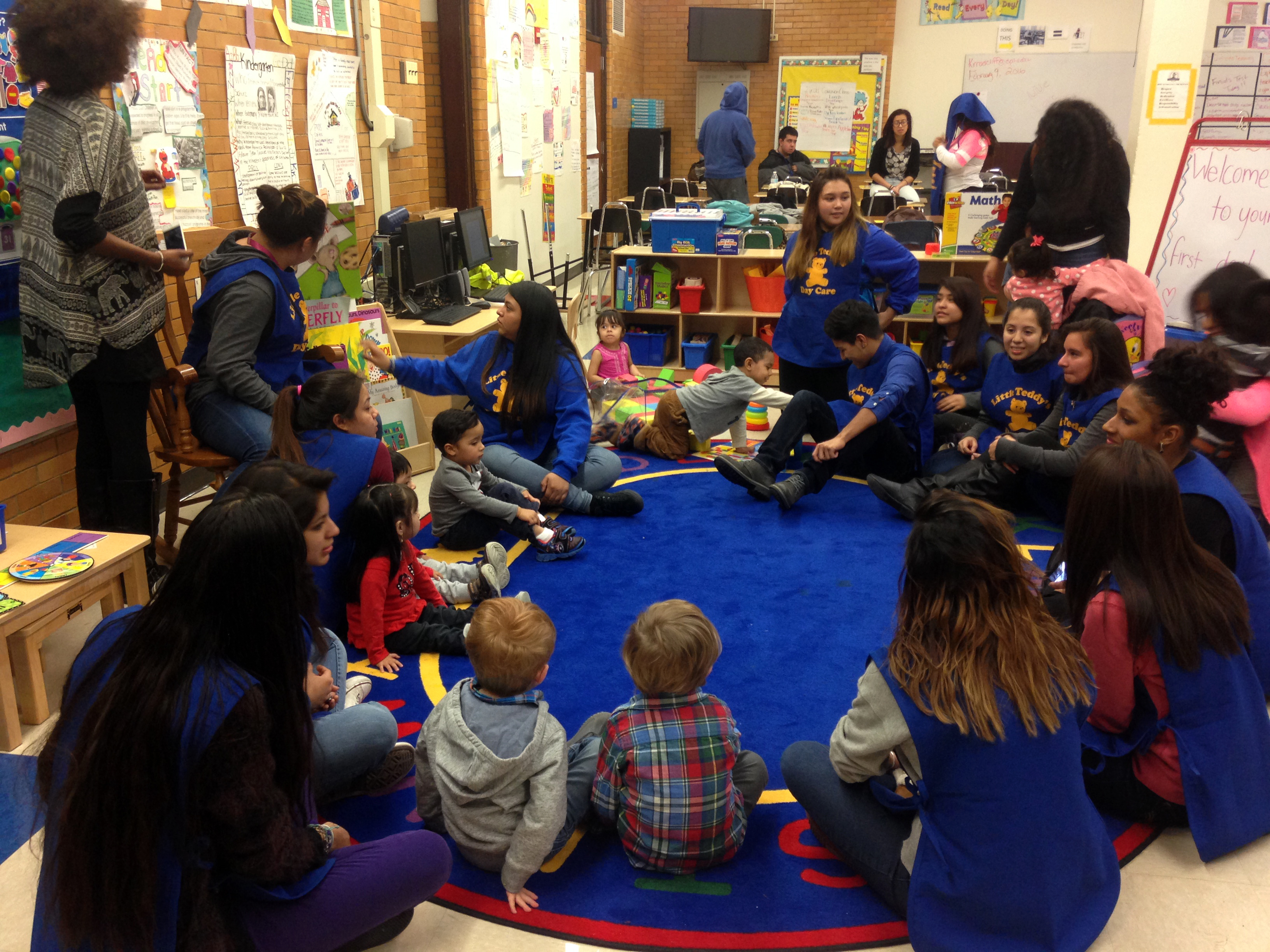 "I'm just so proud of all our Rough Riders. This is a victory for our extraordinary educators, Principal Dr. Kramer and his entire team, and all the students who represent Albany Park's bright future," Ald. Deb Mell (33rd) said.

CPS data shows the school currently has 954 students with the majority of those enrolled, 70.5 percent, Hispanic. More than 82 percent of students come from low-income families, 20.3 percent are diverse learners with special education needs and 33.2 percent are limited English learners. The school offers bilingual services in Arabic, French and Spanish and refugee services. 

"Many of our students are on track to be the first college students in their families. This is a tremendously diverse community with a lot of immigrant families," Kramer said. "So parents are trying to learn how to navigate all the choices their kids have after high school. I think that that definitely feeds into what we're trying to do here." 

Aside from Roosevelt's college prep track, the school also offers five career education programs. About 60 percent of students are currently enrolled in that career track, Kramer said.

"Those are programs students apply to individually in addition to just going to Roosevelt. So you can apply to the culinary program, one of the two computer programs, an early childhood education program. Things like that," he said. "The coding programs for example, one is focused more on networking and IT while the other has a game design focus, which kids get to enjoy. And the early childhood program actually runs a small daycare in the building."

Roosevelt was also awarded a $140,000 federal grant to expand its after school and Saturday programming.
"It's a competitive grant we had to apply for and will last five years," Kramer said.
The grant will allow for the expansion of after school and Saturday programming. Kramer plans to roll out about 40 new after school clubs with the money.

"They're being started by our teachers and staff, and it's really a pretty ambitious program," Kramer said. "For instance we noticed that we had a group of boys from Indian and Pakistani families were playing cricket in our courtyard. So we thought 'hey, let's have a cricket club.'"

Other after extracurricular programing Kramer aims to rollout include clubs focused on robotics, art, dance, gardening, esports and even a drone club.

"Being able to offer a lot of different choices to kids is another way to get them excited about class," Kramer said. "And I think it's going to make our school very special too."
The school now also has its own fundraising group, Friends of Roosevelt High School. Founded in May it has been helping raise funds for educational and recreational needs at the school.

"What we are seeing is an incredible amount of momentum propelling Roosevelt High School into its next chapter," said Lauren Sivak, chair of the group. "This collective effort, made possible by the students, teachers, staff, and community members, truly establishes Roosevelt as the incredible school it has always been. Roosevelt High School is on the rise and I can't wait to see what's next."
Do stories like this matter to you? Subscribe to Block Club Chicago. Every dime we make funds reporting from Chicago's neighborhoods.