SOUTH SHORE — Two career educators are opening a new coffee shop in South Shore this month, realizing a dream of building something in their own neighborhood that could inspire others.
Jennifer and Cory Barnes hope once their South Shore Brew opens at 7101 S. Yates Blvd., it becomes a business that neighbors are excited about.

"We pay homage to the African American footprint that was here before us in varying ways in our coffee shop," Jennifer Barnes said. "We knew that this area was lacking in coffee shops, not a lot of restaurants. And so we figured why not go to this area and build something that the neighborhood could be proud of, extending on the legacy that's already here."
South Shore Brew is scheduled to have a soft opening this month before hosting a grand opening in December. The cafe will be in the building that once housed former U.S. Rep. Jesse Jackson Jr.'s Chicago district office.
Jennifer Barnes said they are partnering with Metropolis Coffee Company for their coffee selection and have snacks and sandwiches as well. 

Cory Barnes works full-time as the program coordinator at the Black Cultural Center at DePaul University. Jennifer Barnes works part-time as an instructional coach with first- and second-year teachers. She was a fifth grade teacher for several years at Marquette Elementary School, 6550 S. Richmond St.

The married couple, both 33, have already had some good fortune with their venture. 

Thanks to a suggestion by one of Cory's Alpha Phi Alpha fraternity brothers, Bitlaw Rai, who is working on his own community revitalization projects in Boston, the Barneses started looking for funding to help bring their business to life.
And one day, while stuck in traffic, they saw a billboard for the Neighborhood Opportunity Fund and decided to apply.
After a four-month process — where they didn't expect to receive anything but feedback — they were awarded about $100,000 to build out their shop. The remaining funds for the business have come from the couples' own resources.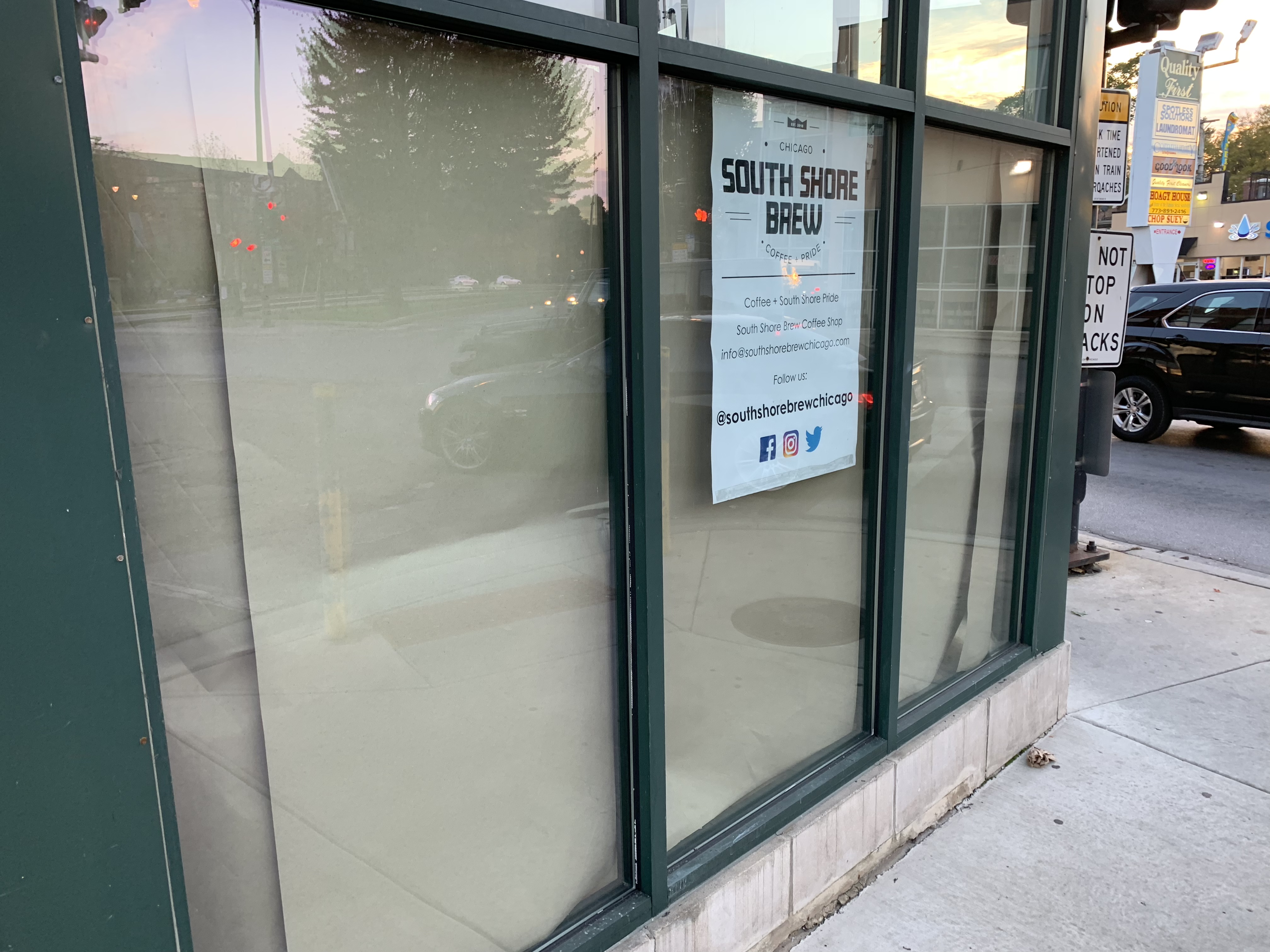 Jennifer Barnes said some people have a misconception of the Neighborhood Opportunity Fund, saying "people think it's some ghost money."

"[Writing the grant] was challenging in a way that we didn't expect, in a way that really made us think through our impact, think through how this is going to be a sustainable business, how this isn't just an idea that's going to benefit the community but this is something that will be around for the long haul with strong viability," Jennifer Barnes said. "And that piece was a bit tough."
She credits Rai, Neighborhood Opportunity Fund consultant Aarti Kotak, Community Reinvestment Fund consultant Dona Rockin and South Shore Chamber president Tonya Trice for their consistent help. The Community Reinvestment Fund, which partners with the city of Chicago, gave the couple a loan and a business consultant they speak with on a weekly basis

Jennifer Barnes said Trice helped them find their location, answer questions and has been a great resource.

"The South Shore Chamber of Commerce, specifically Tonya Trice, has been a sister to South Shore Brew from the day we won the Neighborhood Opportunity Fund back in June of 2017," Barnes said.

One of the couple's inspirations to start the business can be traced back to their time working within the One Summer Chicago program in 2015. They were able to see an impact in at least one teenage girl's life through their mentoring. Barnes said the teen had a difficult summer becoming a part of the workforce but when they met her again after the program was over, she was a cashier at the Mariano's in the South Loop.

"I think from that point on, that was sort of the catalyst for saying this is the kind of work we want to do for the rest of our lives," Barnes said.
Barnes said they hope to hire 17-24 year olds within the neighborhood. They also want to hang art recognizing African American culture in the shop.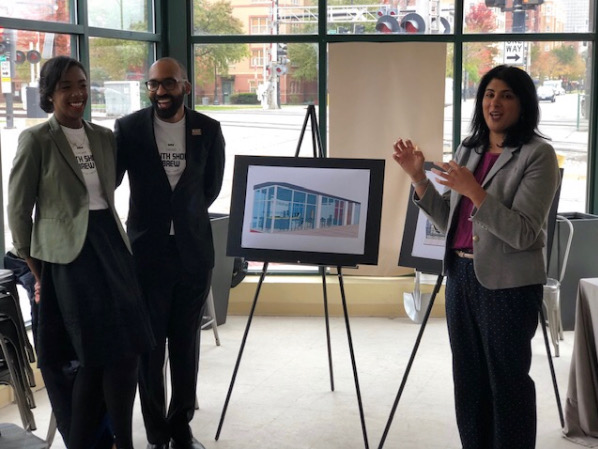 Jennifer Barnes said while they do have a marketing plan in mind and discussed expansion, their primary focus now is serving the South Shore community.  

Trice applauded the couple for "working diligently with the chamber" and for taking over the vacant space left by Congressman Jesse Jackson Jr. "We're excited to bring some life back to that corner."

"I think because they are African American business owners from the community who live in the community, opening a business here gives the community a sense of pride and also shows that the owners are proud to service our community," Trice said.
"Coffee shops and locally owned businesses like this are really good for the community especially since our community has had decades of disinvestment. So this new interest coming to the community, different business types, different business models coming to the community, it shows our pride and it also shows the culture of the community as well," she said.