WICKER PARK — Fans of Double Door took to social media on Thursday to express their displeasure with cooler maker Yeti's plans to open a store in the space formerly home to the iconic music club. 

"Because everyone in Wicker Park needs a cooler that is bear proof…," Jeff Widelski, a musician and former Wicker Park resident, commented on Facebook. 
"Makes sense i never once saw anyone hydrated at the double door," tweeted Elise Paluszak. 
Yeti makes industrial strength coolers and outdoor accessories "built for the wild." The coolers are marketed as bear proof.
A Yeti spokesman provided few details on when the store will open but confirmed the address for the store after the brand previously revealed it planned to open a Chicago outpost. 
RELATED: Yeti Moving Into Former Double Door Building, Cooler Maker Confirms
"That's cool, or hot, I guess it depends on what you put in it," Mike Love wrote on the Block Club Wicker Park Facebook page. Love was referring to Yeti's products, which are known for keeping beverages cold or hot. 
"What a missed opportunity. Carnival Neighborhood continues to disappoint," another Double Door fan Don Guss lamented. 
In many ways, the sentiments reflected an anonymous  message that was scrawled on the boarded up Damen-facing door to Double Door many weeks ago. "Whatever you become you'll never be the Double Door" was eventually removed or washed away by rain.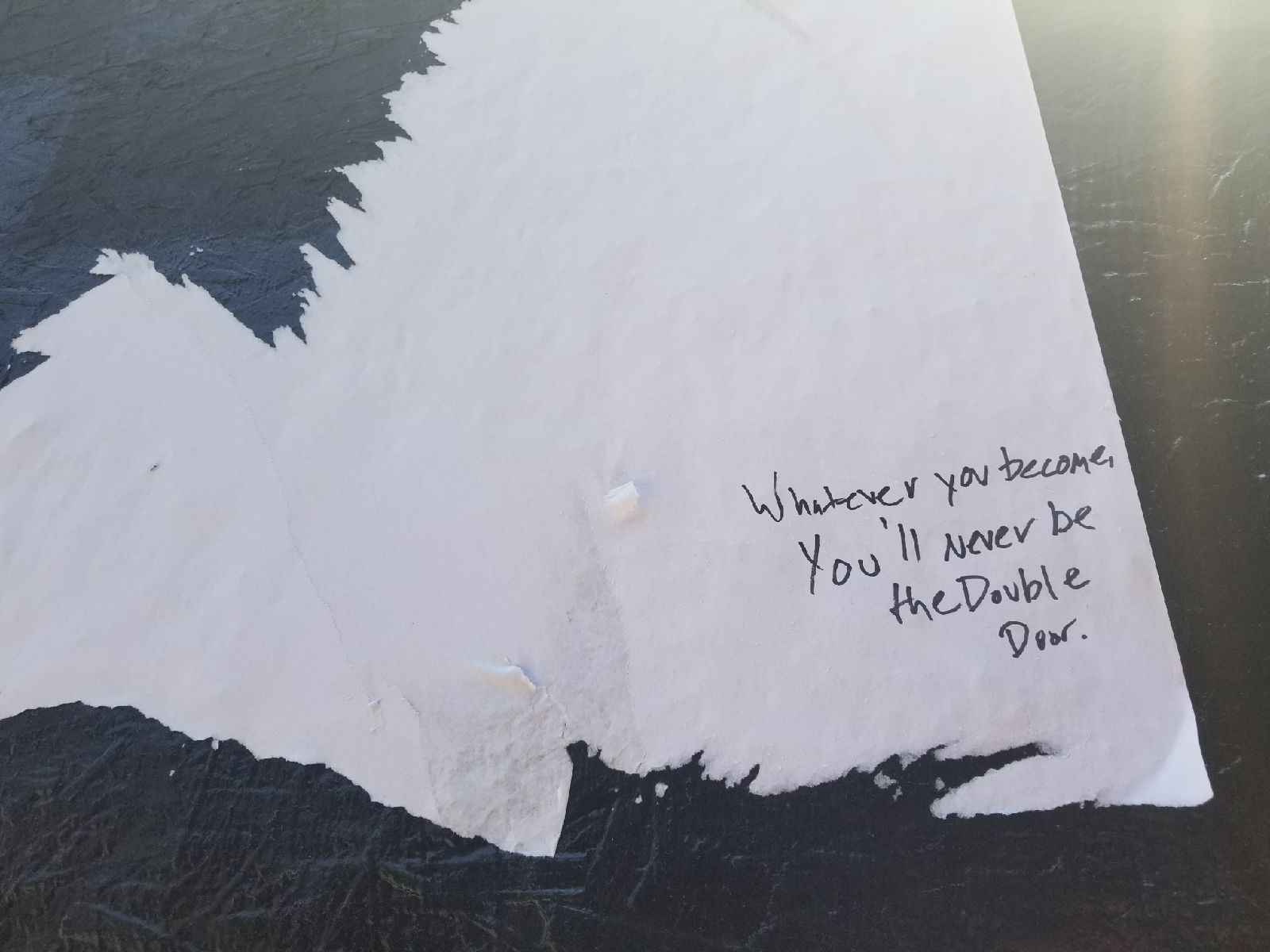 Weighing in on the Yeti's announcement, one resident wrote on Twitter Thursday: "Are you happy now @Alderman_Moreno[?]" 
Ald. Joe Moreno (1st) responded: "Not until we get the Double Door back. I'd rather see a local business, but I can't control who the owner rents to, no more than I can control who you rent to." 
Check out more reactions, below: