JACKSON PARK HIGHLANDS — A fire broke out in a vacant home in the city's Jackson Park Highlands neighborhood late Friday morning, and an alert 12-year-old neighbor spotted it in time for firefighters to quickly knock it down.
The fire broke out around 11:25 a.m. Friday in a house in the 6800 block of South Jeffery Avenue.
Kevin Robinson, 48, a homeowner for 10 years on the block, said his daughter spotted plumes of smoke pouring out of a neighboring house. He called 911 after she told him. By then flames were coming out of the back of the house, he said.
"[Firefighters] did an outstanding job," Robinson said. "As a matter of fact, we had two cars in the driveway and by the time we moved the second car the fire department was pulling up.
"Because of the quickness of the Chicago Fire Department they were able to maintain the fire so it did not spread."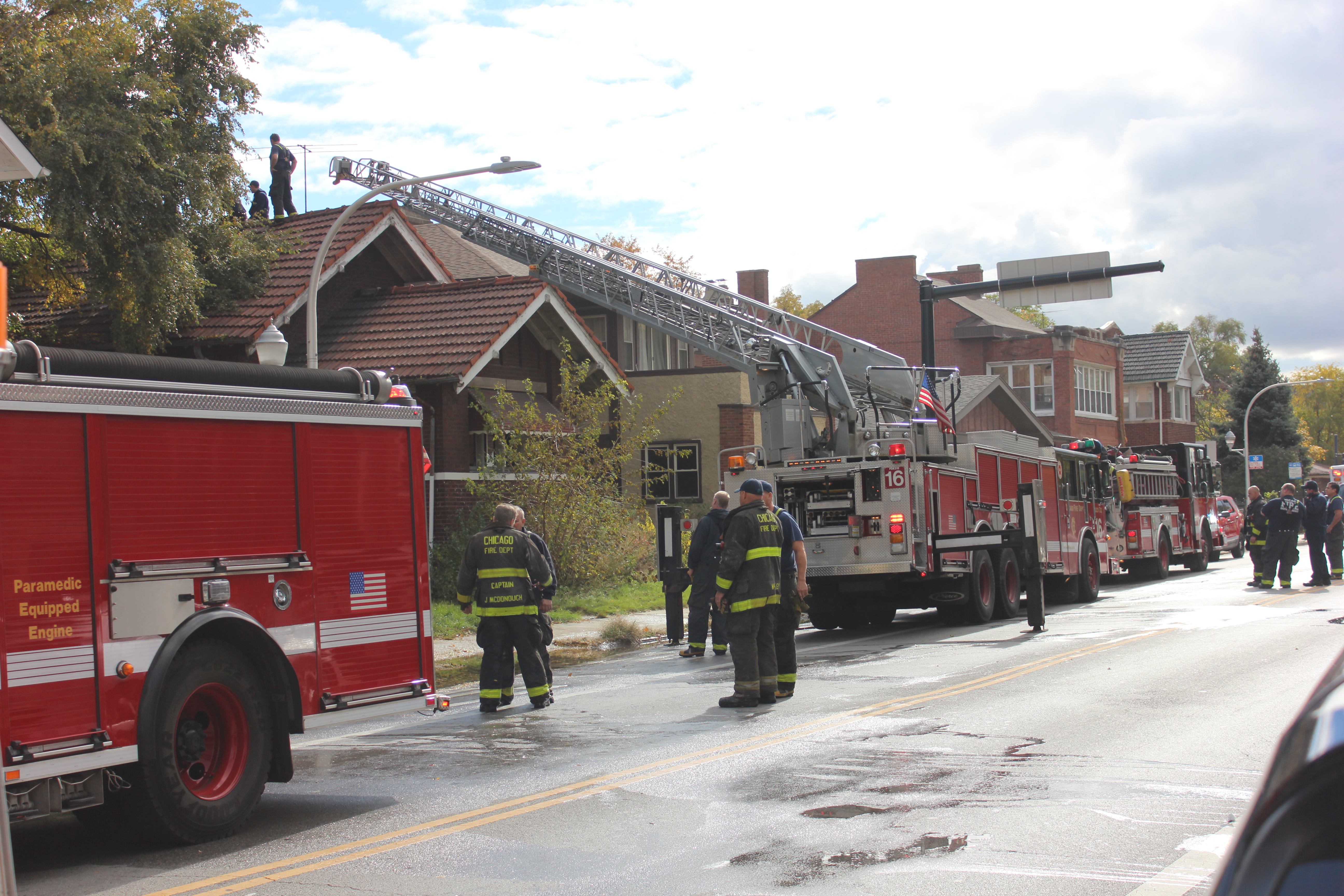 Robinson said a squatter has been living in the home, and he believes a fire set to stay warm touched off the blaze. The home has been vacant for the decade Robinson has lived there, and he's been worried about his family's and his neighbors' safety because of it.
"I would love for this house to be demolished but I know there's a process involved," Robinson. "It's been an eyesore in the community for a long time and a safety hazard as well."

A Chicago Fire Department spokesman at the scene said the cause of the fire was still under investigation. No was hurt.

Al Debonnett, a resident of the block for 20 years, said he knows the squatter, a veteran of the Vietnam War. 

"He's just a guy that walks the neighborhood for years, ever since I've been here," Debonnett said. "He's a vet so we've tried to get him help but he did not want to receive it."