WICKER PARK — Conrad's Grill, a Michigan-based chain specializing in tater tot-stuffed wraps and munchies like fried pickles, plans to open its first Chicago location next month along Wicker Park's Milwaukee Avenue.
Located at 1422 N. Milwaukee Ave., Conrad's Grill is scheduled to open on Wednesday, Nov. 14, according to a news release.
The 1,700-square-foot restaurant will offer seats for about 30 people as well as late-night delivery and catering. Prior to Conrad's Grill, the storefront was home to the Lomography camera store, which closed in 2015.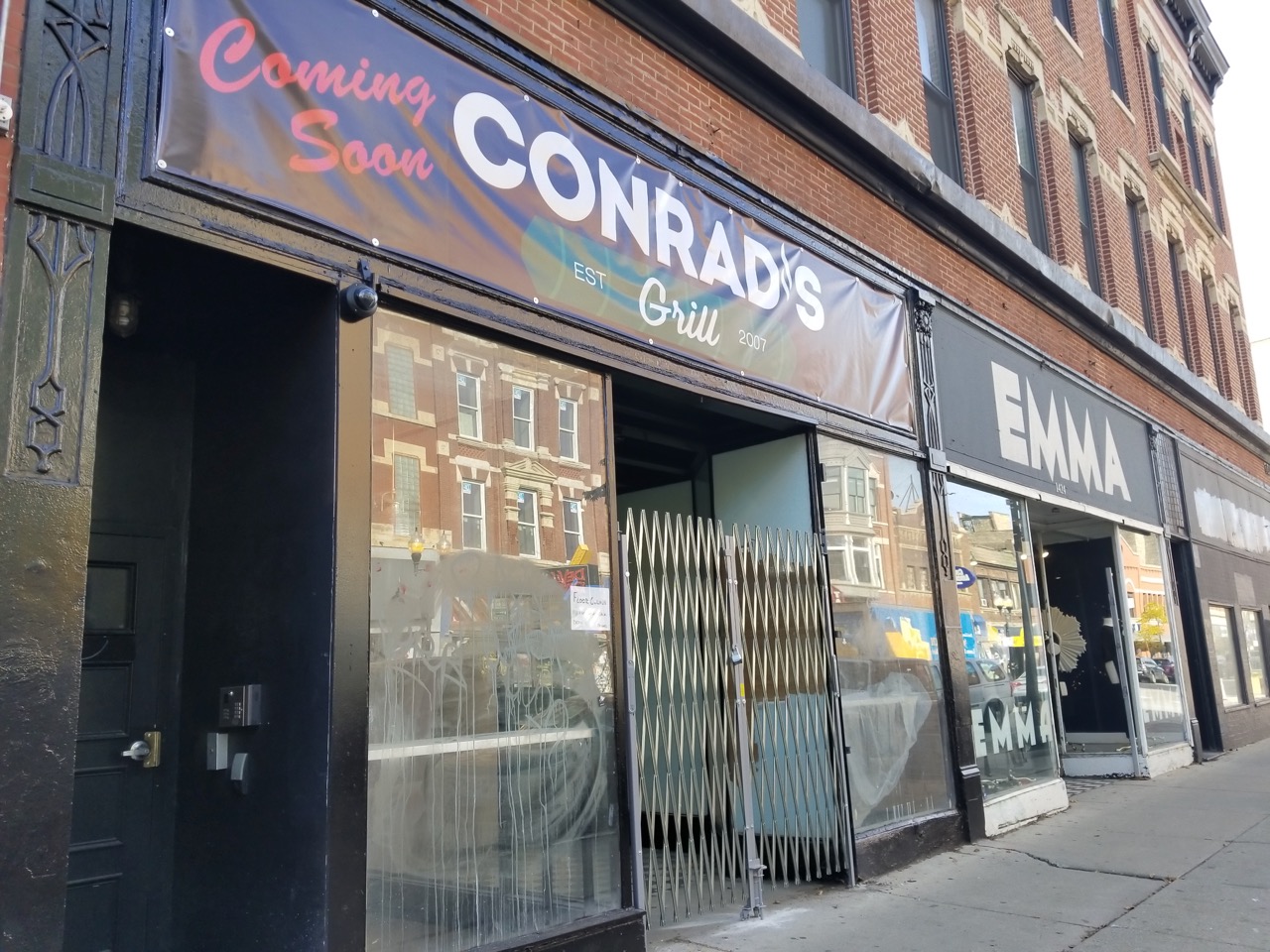 First announced in June, the Wicker Park outpost of Conrad's Grill will be the restaurant's first entry into Chicago. Billing itself as "home of the Original Tot-Wrap," Conrad's is known for its grilled wraps that are stuffed with tater tots. It also serves sides like mac-n-cheese and broccoli bites, chicken tenders, fried pickles and fries.
Planning to stay open as late as 4 a.m. on weekends to feed the after-bar crowds, Conrad's Grill will be in good company: it's across the street from Devil Dawgs, 1431 N. Milwaukee; Taco Bell, 1439 N. Milwaukee; and The Halal Guys, 1415 N. Milwaukee.
Check out the menu: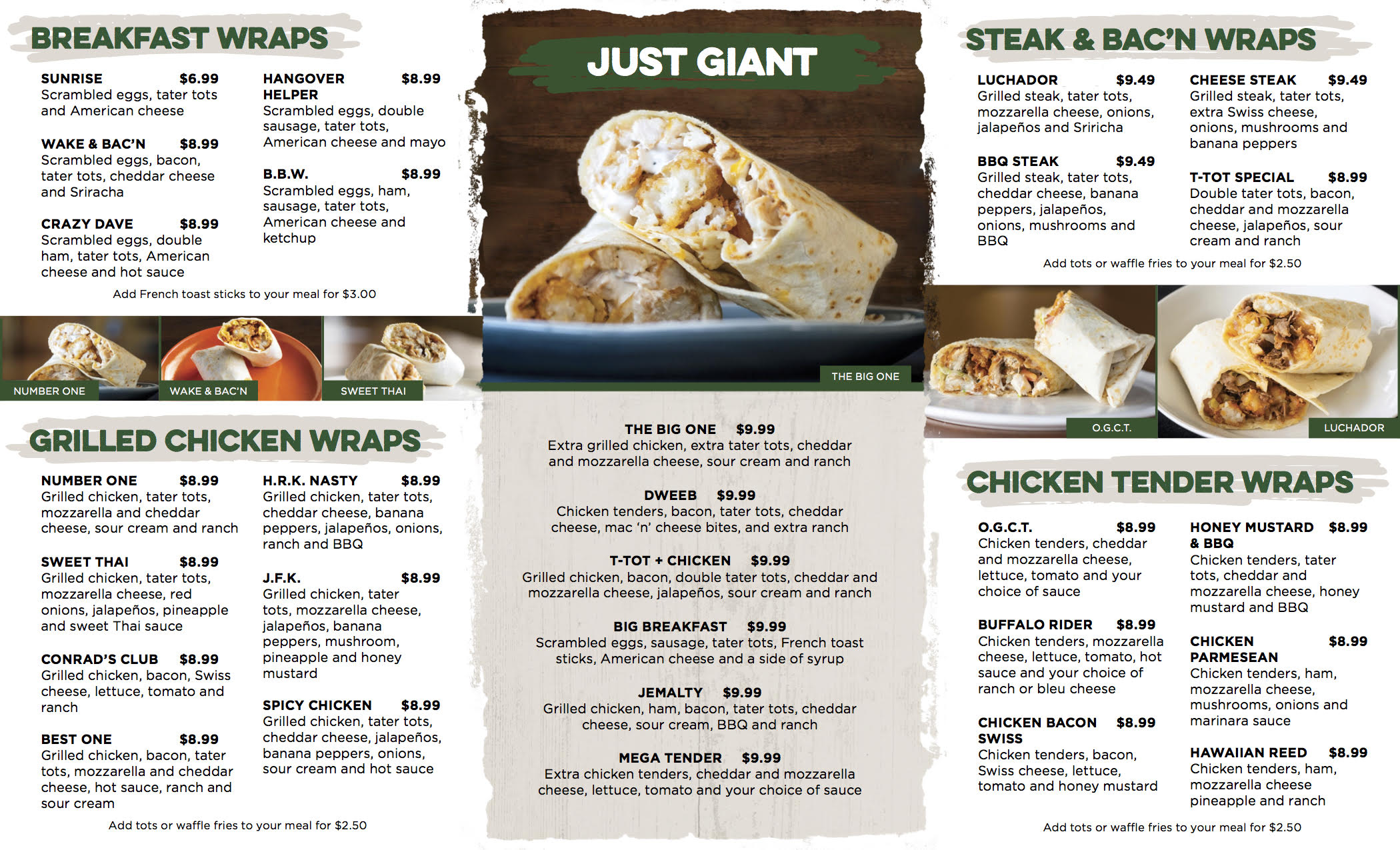 The restaurant will not serve alcohol and aims to be a spot where bargoers can wind down. The East Lansing, Mich. restaurant, where Conrad's was founded in 2007, has been a favorite among Michigan State students, co- owner Jeff Kaplan said.
"There has been pent-up demand from MSU graduates for years. With such a large population of alumni in Chicago, our team instantly knew this is the perfect first stop on our tot tour. Conrad's food puts a smile on your face. We're thrilled to feed hungry and hungover people in Wicker Park and beyond," Kaplan said in a news release. 

If everything goes as planned, Conrad's Grill will open another 3-5 stores in the next few years, with possible outposts in Pilsen, Logan Square, Wrigleyville, Lincoln Park and Rogers Park, Kaplan said. 

Conrad's Grill Chicago is a joint venture between the chain's founders, the Conrad family of East Lansing, Mich. and GrillWrap Corporate Management, a Chicago-based venture operated by Kaplan with local partners Cameron Cummins, Mike Rane and Steve Prebish. 
Conrad's Grill hours, once open, will be 11 a.m. – 2 a.m.  Monday – Thursday, 11 a.m. – 4 a.m. Friday, 10 a.m- 4 a.m. Saturday and 10 a.m. – 2 a.m. Sunday.