PILSEN — Immigration advocates are calling President Donald Trump's new attack on birthright citizenship an attempt to rally his anti-immigrant supporters ahead of midterm elections — but it's also causing fear in Chicago's immigrant communities.
During an interview Monday, Trump floated the idea of removing the automatic right of citizenship for babies born in the United States to non-citizens through an executive order.
"We're the only country in the world where a person comes in and has a baby, and the baby is essentially a citizen of the United States … with all of those benefits," Trump said in an interview with AXIOS for HBO. 
"It's ridiculous. It's ridiculous. And it has to end," he added.
Despite Trump's inaccurate claim, at least 30 countries currently offer birthright citizenship.
In the interview, Trump asserted he didn't need a constitutional amendment and could make the change with an executive order.
But Fred Tsao, senior policy counsel with the Illinois Coalition for Immigrant and Refugee Rights, said such an executive order would be "a clear a violation of the United States constitution."
"The White House does not have unilateral authority to change the constitution," Tsao said.
If the administration attempted to follow through with this type of executive order it would immediately be met with litigation contesting its legality, Tsao added, calling the idea another attempt for Trump to "attack and dehumanize immigrant families." 
Tsao cited a steady barrage of attacks on immigrant communities since Trump took office, like the Muslim travel ban, increased Immigration and Custom Enforcement raids at homes and work sites, attempts to end DACA protections, as well as the administration's adoption of the zero-tolerance policy separating children from their families at the border.
Tsao dismissed Trump's idea of eliminating birthright citizenship, describing it as a ploy to drum up his base ahead of the midterm election.
Erendira Rendon, vice president of immigration advocacy at the Resurrection Project in Pilsen, echoed Tsao, stating Trump's comments were an attempt to rally his anti-immigrant base as he did in 2016.
Despite the large legal hurdles Trump would need to overcome to enact this type executive order, Rendon said the Trump's rhetoric over the last two years has created "a lot of anxiety and fear" among immigrants, and this new statement further fuels those fears.
The Resurrection Project, Centro Trabajadores Unidos, Instituto del Progreso Latino and Southwest Organization Project are among several organizations around the city — funded by Chicago Legal Protection Fund — working to educate immigrants of their rights to alleviate fears, Rendon said.
The organizations have been working to share information on immigrant rights at schools, churches and community groups, Rendon said.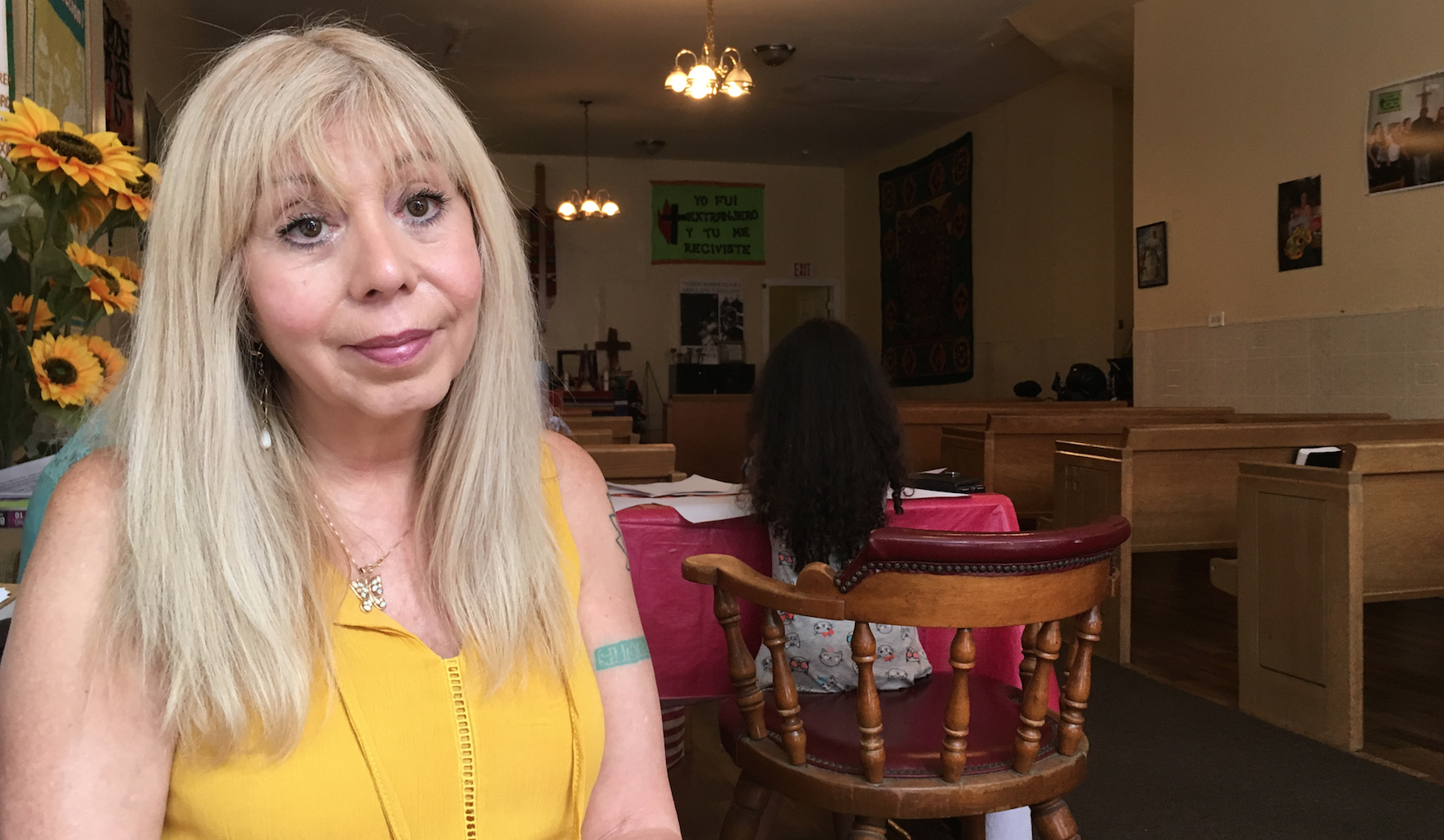 St. Aldabert United Methodist Church Pastor Emma Lozano said the idea of eliminating birthright citizenship shows how far the country has fallen, and hopes to energize her Humboldt Park and Pilsen parishioners to become more politically involved. Lozano also heads Lincoln United Methodist Church in Pilsen. 
"It just goes to show how … this country has really fallen from grace," Lozano said. "As a pastor, you're always trying to give people hope and it's difficult when the administration is chipping our rights away every day."
But Lozano said her parishioners are educated on their rights and she is now encouraging them to vote in the election — and to urge their friends to vote — in order for to "change Congress."
"We need a Congress who can stand up to this president's insanity," Lozano said. "We need a Congress that will be friendly and welcoming to immigrants who already contribute to this country…They should all be welcomed here."