LAKEVIEW — After just over a year in business, BIG and little's Pizza & Poke has closed its doors in Lakeview.
Patrons of the 926 W. Diversey Parkway eatery were told of the close with a handwritten note on the fast-casual mini-chains front doors.
"We want to thank you for your support over the last year but have decided to close our store at this location," the note read,  asking customers to visit their other store locations.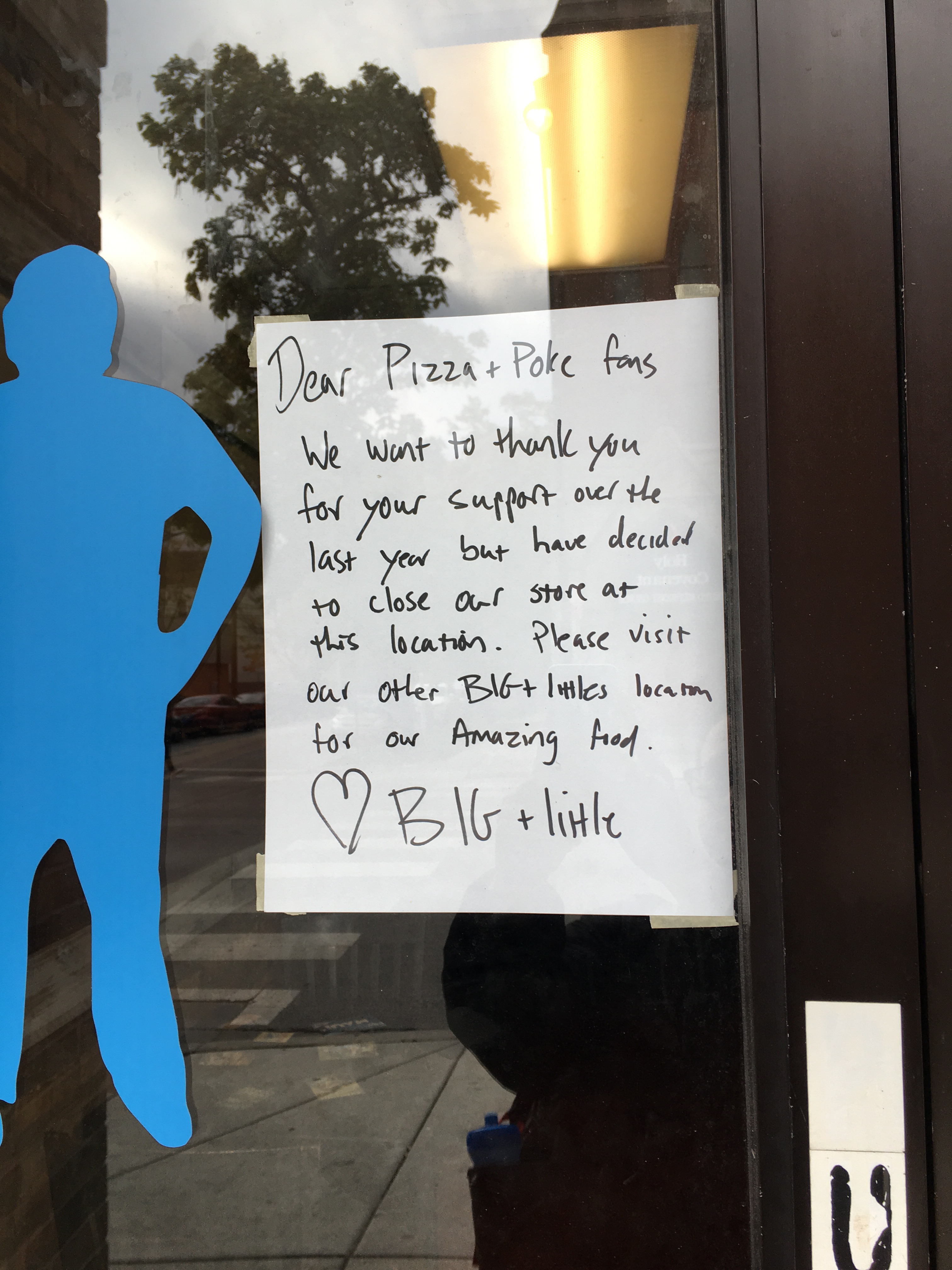 Pizza & Poke is BIG and little's second Lakeview location.  The Belmont location was first announced back in 2013. The Diversey eatery began serving New York-style pizza and poke when they opened last October.
Owners of the fast-casual mini-chain could not immediately be reached for comment.
On a Facebook post earlier this month, the Diversey location announced it would stop serving food on Sundays.
Owners Tony "little" D'Alessandro and Gary "BIG" Strauss opened their first location in the former Cabrini Green area.
BIG and little's, known for its fish tacos and soft shell crab po' boys, slowly brought in a regular crowd. Soon, a new location at 860 N. Orleans St. caught the attention of food TV hosts.
Guy Fieri stopped by for "Diners, Drive-Ins and Dives." Food Network's "Mystery Diners" filmed there, as did local shows like "Check Please!" on WTTW.
Since expanding, the eatery has since opened other locations in Wicker Park and Midway Airport.