WICKER PARK — Fresh eerie pink doll heads are again sprouting up around the city as they did last October.
The mysterious heads, most a shade of Pepto Bismol-ish pink, have been stuck on buildings, CTA "L" support beams and even murals.
Wicker Park resident Janina Rusiecki said she was walking beneath the "L" tracks near Wolcott and Milwaukee this week when she noticed two doll heads on one of the train support beams.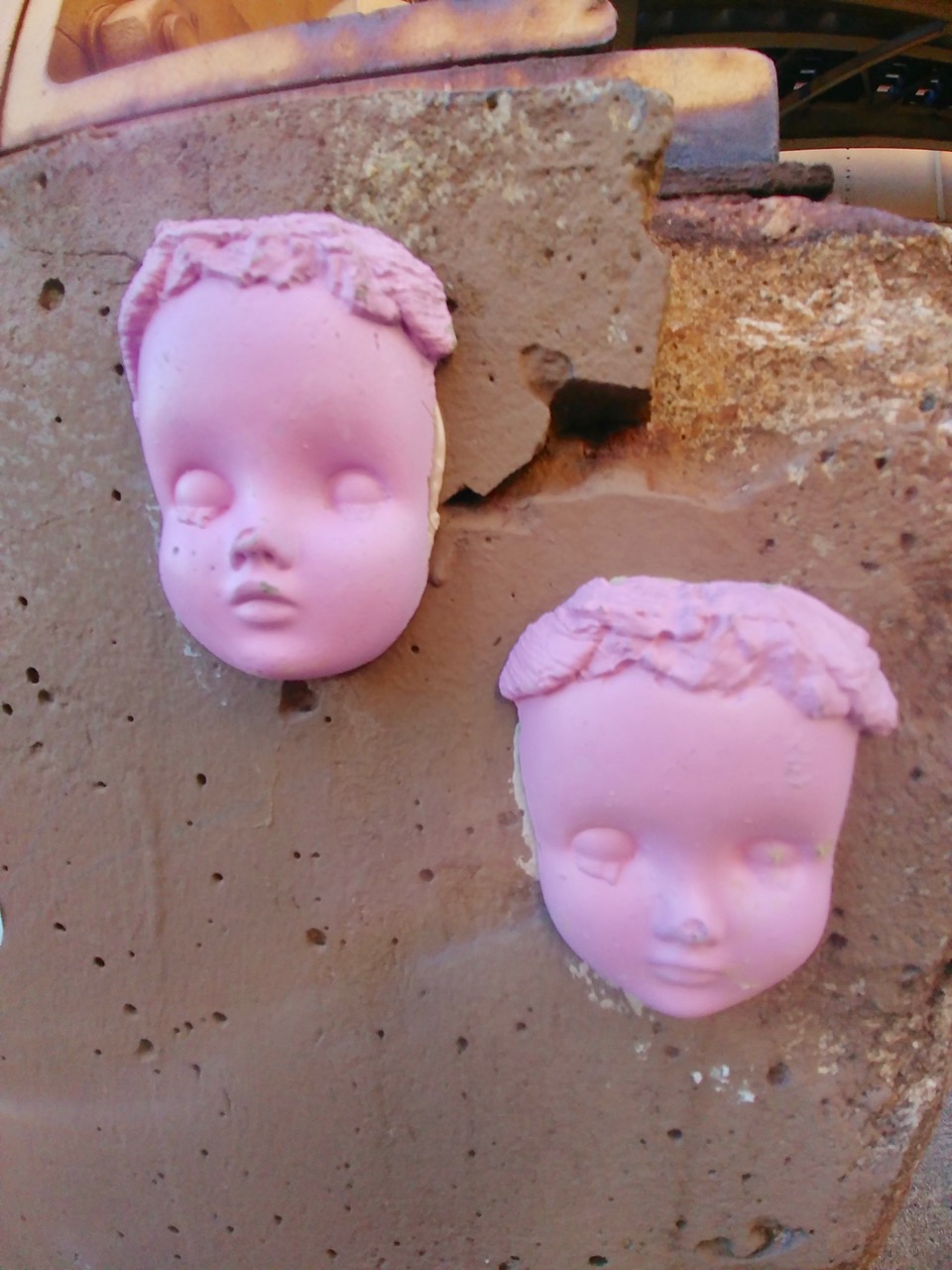 "I thought it was cool, but odd. It reminded me of those tiny red doors in Atlanta along the Beltline," Rusiecki said, referring to a street art project that tracks tiny red painted doors around Atlanta.
Earlier this month Wicker Park-based artist JC Rivera removed two pink heads that were affixed to his "bear champ" mural along the side of Stony Station, a smoke shop at 1410 N. Milwaukee Ave.
Rivera used the bottom edge of a can of paint to chip away at the heads, which appear to have been glued to the wall.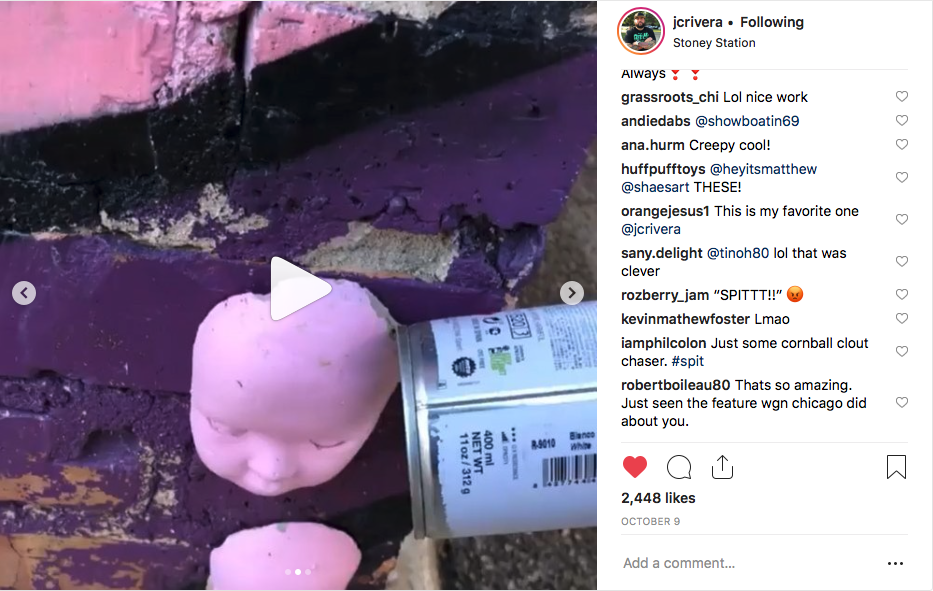 Along the side of the 5411 Empanadas building at 2045 W. North Ave. there are two more heads. 
But the dolls don't seem limited to the month of Halloween — and some appear new while others look like they've weathered a Chicago season or two.
A doll head on an "L" support beam near Lake and Halsted streets in Fulton Market, now a faded pink, is old enough to have been captured on Google Maps in June.
It's unknown who the creator of the heads is and why they're doing it. The pink heads appear similar to ones that popped up in Denver in 2015 and Hollywood, Calif. last winter.
More creepy doll heads can be found on Instagram, where social media enthusiasts are using various hashtags to documents the heads they've grammed, including #pinkdollfaces and #pinkdollheads.