WICKER PARK — Happy Friday! 
Here are a few things to do this weekend in Wicker Park, Bucktown, Goose Island and West Town.
Boozy Corn Maze. Jack's Pumpkin Nights in Goose Island offers a corn maze with a beer garden as well as carnival games, a pumpkin patch and even an oversized throne for photo opps. Last Saturday night, lines were around the block to get into the Halloween hotspot, so go early. Tickets range from $20-$55/person and there is a new 2-hour wagon ride option for large groups. Hours are 4 p.m. – 11 p.m. Friday, 11 a.m. – midnight Saturday and 11 a.m. – 11 p.m. Sunday, 1467 N. Elston Ave.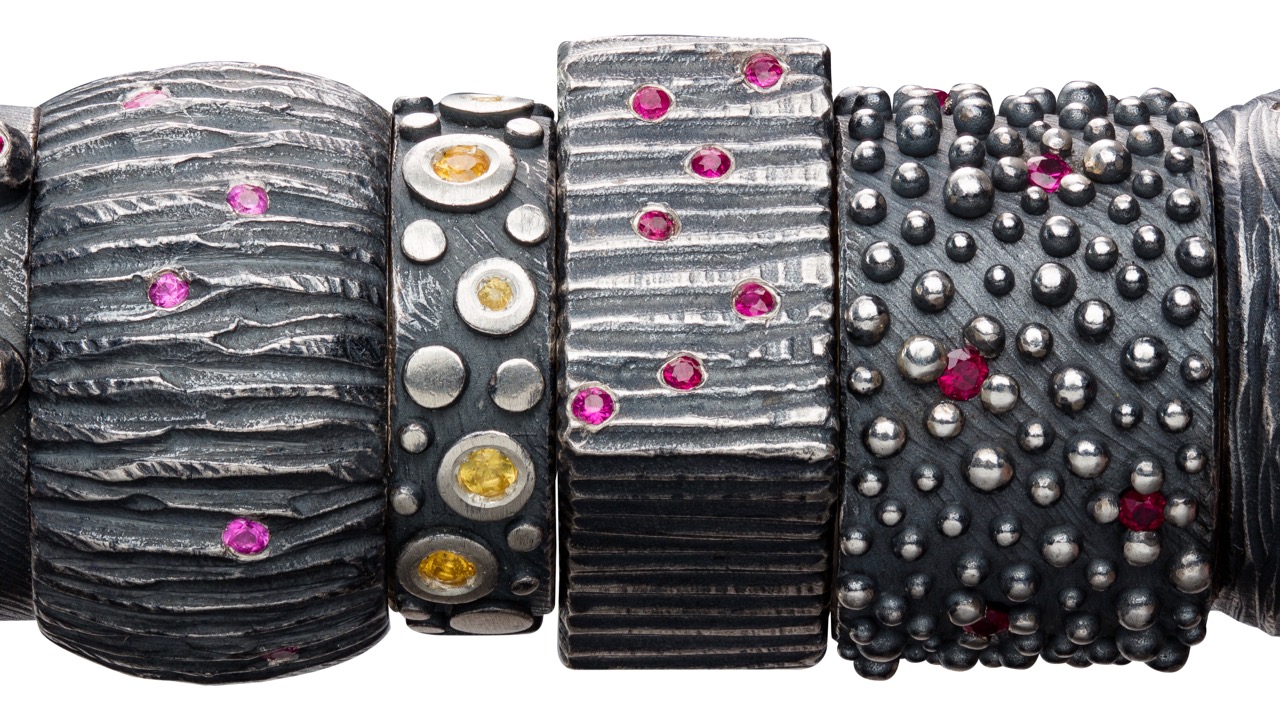 Stroll North Of The 606. Indie Row's Damen Harvest offers a night of special events, sales, complimentary drinks and bites at eight participating shops (Virtu, ID, Robin Richman, Moth, The Red Balloon Co, Pistil & Vine, Havlan & West, Native Cloth) and 6 Degrees bar. All of the participants are independently-owned stores on Damen between The 606 and Webster. Free, from 6-9 p.m. Friday, consult event page for all addresses.
Art Not For Faint of Heart. Graveface Records' traveling serial killer art show showcases original Charles Manson drawings, John Wayne Gacy paintings, taxidermy, and other weird pieces such as "artifacts" from fated cults People's Temple and Heaven's Gate. It will all be on display at Bucktown's Odd Obsession Movies. Free, from 7-10 p.m. Friday, 1830 N. Milwaukee Ave.
"Mind Shivers" With Renowned Mentalist. Sidney Friedman returns to Chicago for the 20th anniversary of his solo interactive Halloween show that's been described as "offbeat" and "bizarre," featuring mind reading, "haunting ESP, chilling telepathy, and mystical interactive fun," promoters say. Buy tickets for $31 here. Weekend shows are at 8 p.m. Friday and Saturday. Davenport's Piano Bar, 1383 N. Milwaukee Ave.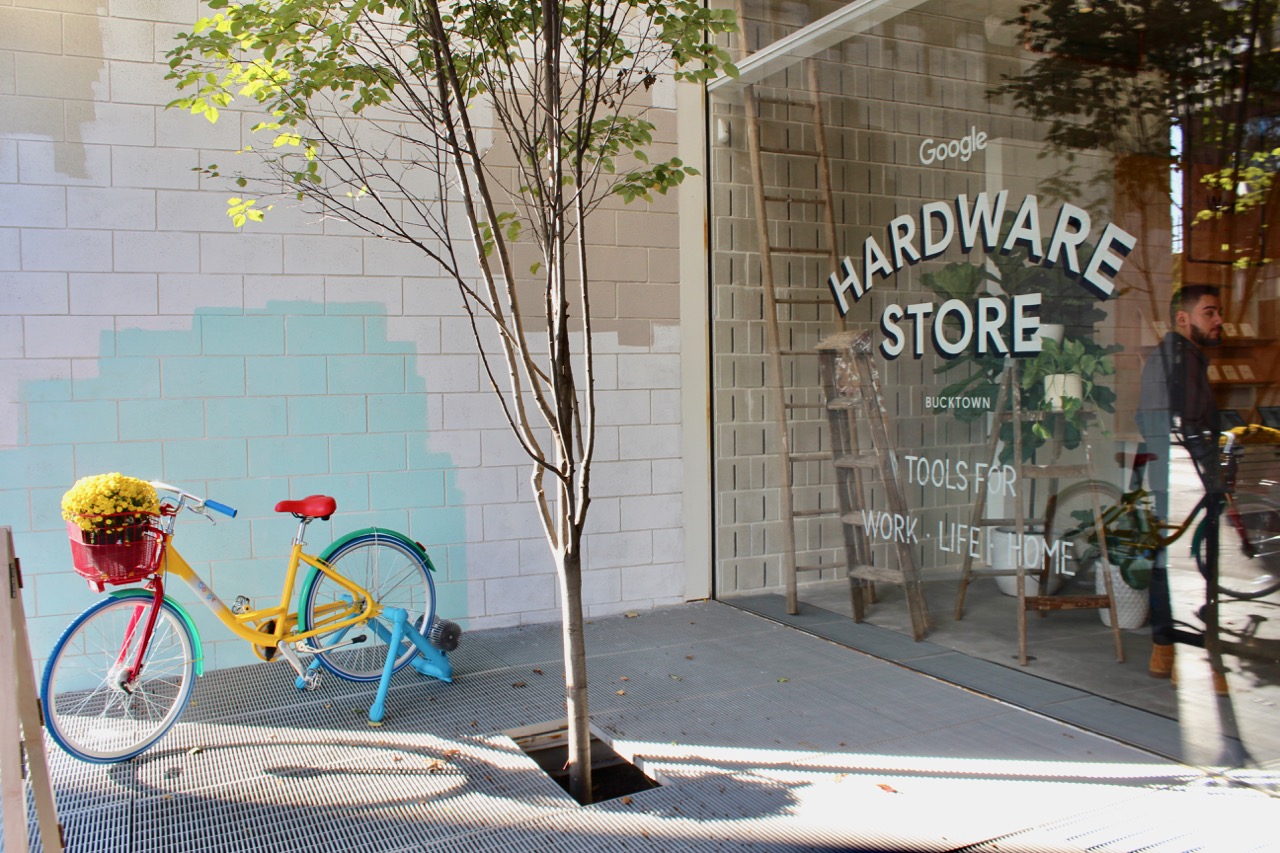 Geek Out on Google. The new Google Hardware pop-up store opened on Thursday and will stay open through the end of the year. In addition to Pixel 3 phones and tablets to try out, the second floor offers a voice-activated kitchen and treehouse, plus a photo booth with a swing. Hours are 11 a.m. – 8 p.m. Friday-Saturday, 11 a.m.- 6 p.m. Sunday, 1704 N. Damen Ave. 
Community Chili Cook-Off. Got a killer chili recipe that the world, or at least whoever bundles up and comes to a school playground this Sunday should know about? The chili cook-off costs $20 per chef to enter (a few spots remain as of Friday morning), and tastings start at $1. Ald. Brian Hopkins (2nd) will be among the judges. Prizes for best chili include a signed Bears helmet, a $100 restaurant gift certificate, wine, and a selection of Epic Spices. The Bears game against the Patriots will be streamed on two screens in the playground. From noon- 2 p.m. Sunday, 1003 N. Leavitt St.
Score Deals on New Threads. Looking for some new outfits but don't want to zigzag all over the neighborhood? The Wicker Collective's sale is packed with racks of clothes for men and women from 16 local boutiques.  Hours are 10 a.m.-4 p.m. Saturday in the back of Chop Shop, 2033 W. North Ave.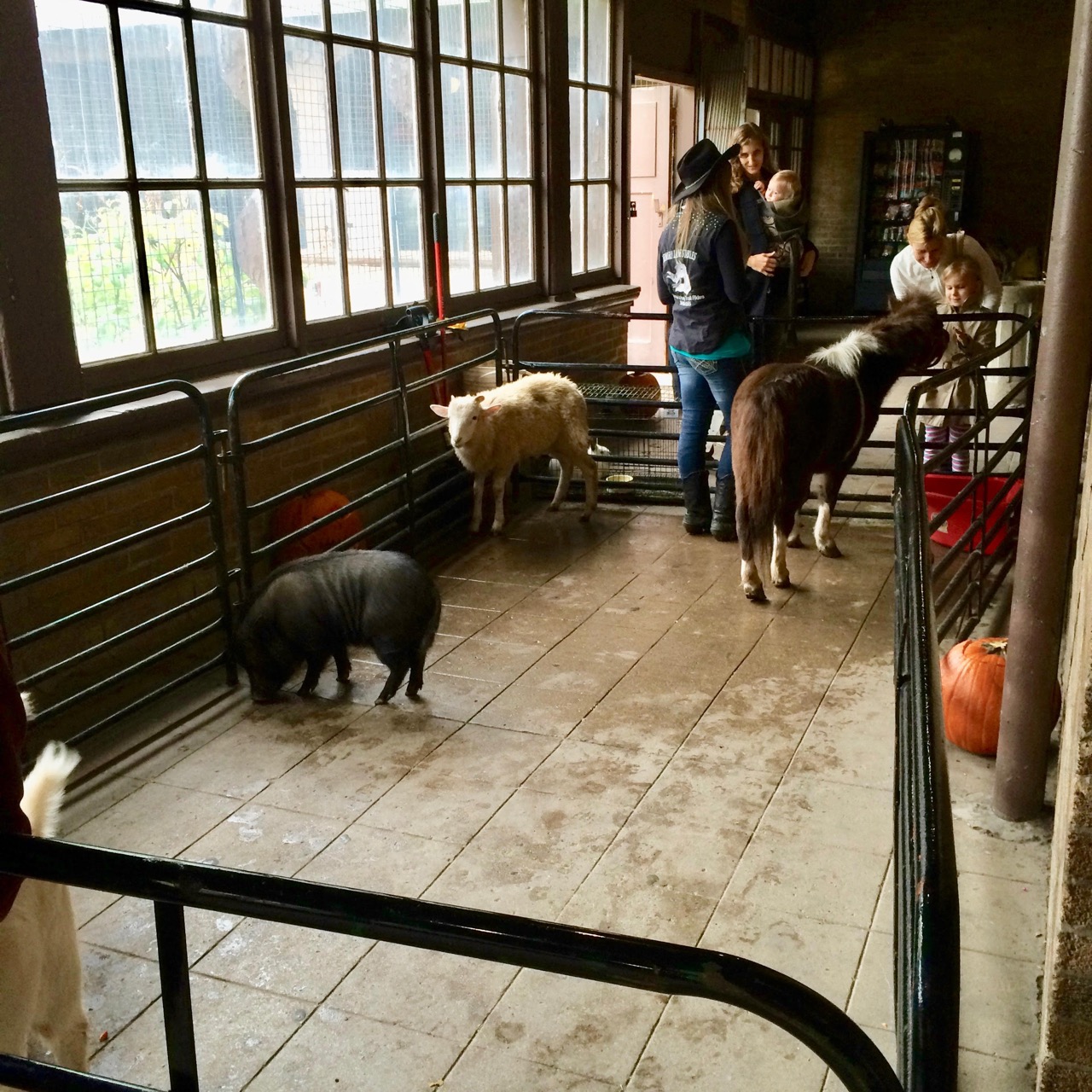 Halloween Festival in Pulaski Park. The long-running fest celebrates its 20th season in Pulaski Park. This year's event — taking place this Saturday  — will offer a zip line, pony rides, petting zoo, horse-drawn hayrides, a pumpkin patch and an animal show with snakes, hedgehogs and sloths. Admission is $10 per person. From 11 a.m.-4 p.m. Saturday, 1419 W. Blackhawk St.