BUCKTOWN — After three years of mystery surrounding a never-open storefront, Google plans to welcome neighbors and technology fans to its Google Hardware pop-up store on Thursday.
Located at 1704 N. Damen Ave., the store opens at 11 a.m. Thursday and will stay open through Dec. 31. Hours are 11 a.m.-8 p.m. Monday-Saturday and 11 a.m.-6 p.m. Sunday.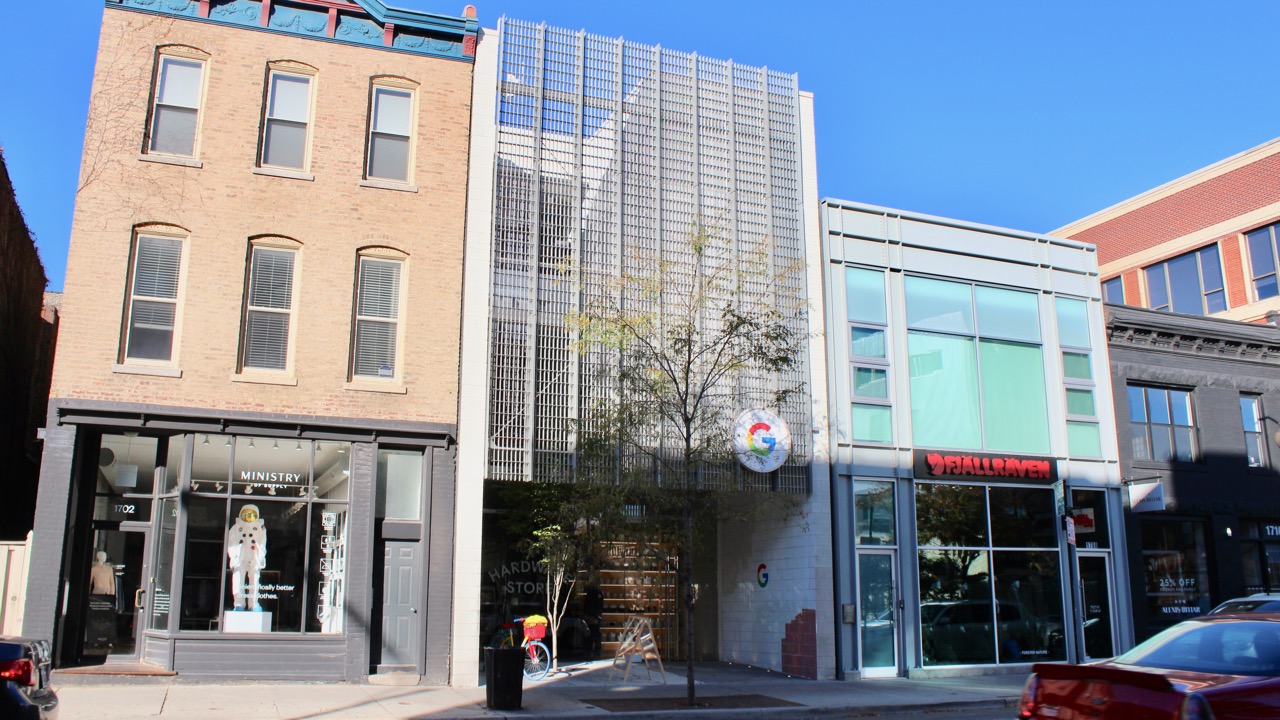 With gray floors and concrete walls — and tons of natural light and greenery — the two-level store evokes an industrial and natural feel. Shop clerks wear tool belt aprons to keep with the hardware theme.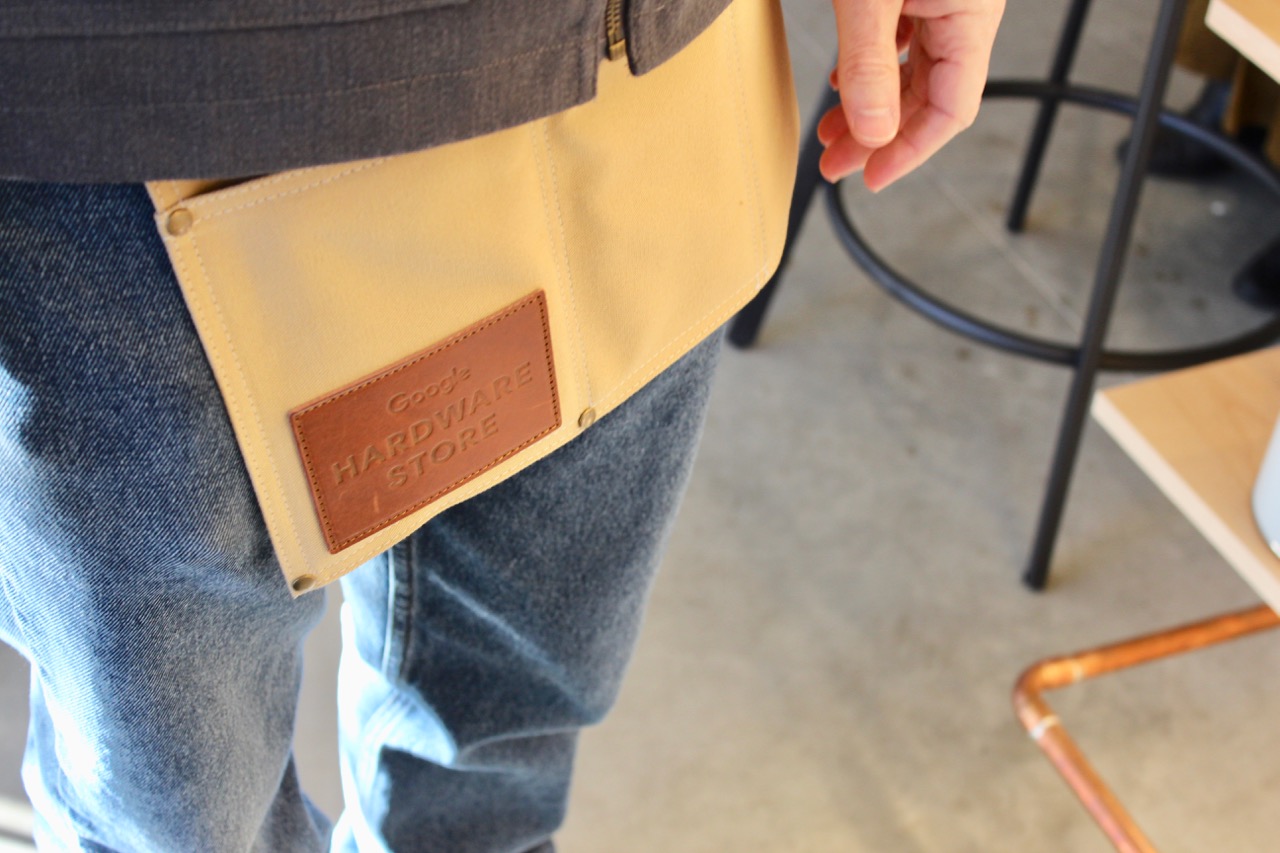 Google spokeswoman Kayla Conti said there are no firm plans for what Google will do with the space after its 2.5-month pop-up ends.
"It will be a learning experience to see what works, what doesn't work. After that it's figuring out what's best for us in Chicago for Google Hardware. We have no definitive plans as of now and we are interested in seeing what people think," Conti said.
The main focus of the store is to showcase the third- generation of made-by-Google products, including the just-introduced Pixel 3 and Pixel 3XL smart phones and Google Home Hub, a smart speaker and home assistant system that aims to compete with Amazon's Echo. Slate, Google's first tablet to run on the Chrome operating system, is also for sale.
Google has partnered with wireless carrier Verizon for those who buy a Pixel 3 phone from the store, but unlocked versions of the phone compatible with other carriers are available online. 
In addition to smartphones and tablets, the Google mini, regular and max-sized home assistant speakers are featured on the shelves of the first floor, which offers a clean and simple view of the devices. In the back, there's a cashier and gift wrapping station.

In general, the Google Hardware products "will mirror the online store," as Conti put it, but she said it's nice to have online and physical points and a space in which to experience the products, like visitors can do on the second floor.
Bucktown was selected for the store because Conti said Google thinks it's a strong retail area and it speaks to broader Chicago, where Google has had offices for some 18 years and grown to roughly 1,000 employees. Plus, some of the engineers from Google's hardware team are based in Chicago and worked on the Pixel 3 phones.  

Conti said her two favorite features of the new Pixel 3 phone are the camera, which has a wide-angle zoom and group selfie ability, and a "digital wellbeing" feature that will automatically shut off all notifications when the phone is turned face down.
"It's called flip to shush," Conti said. 
'Hang Out On Second Floor'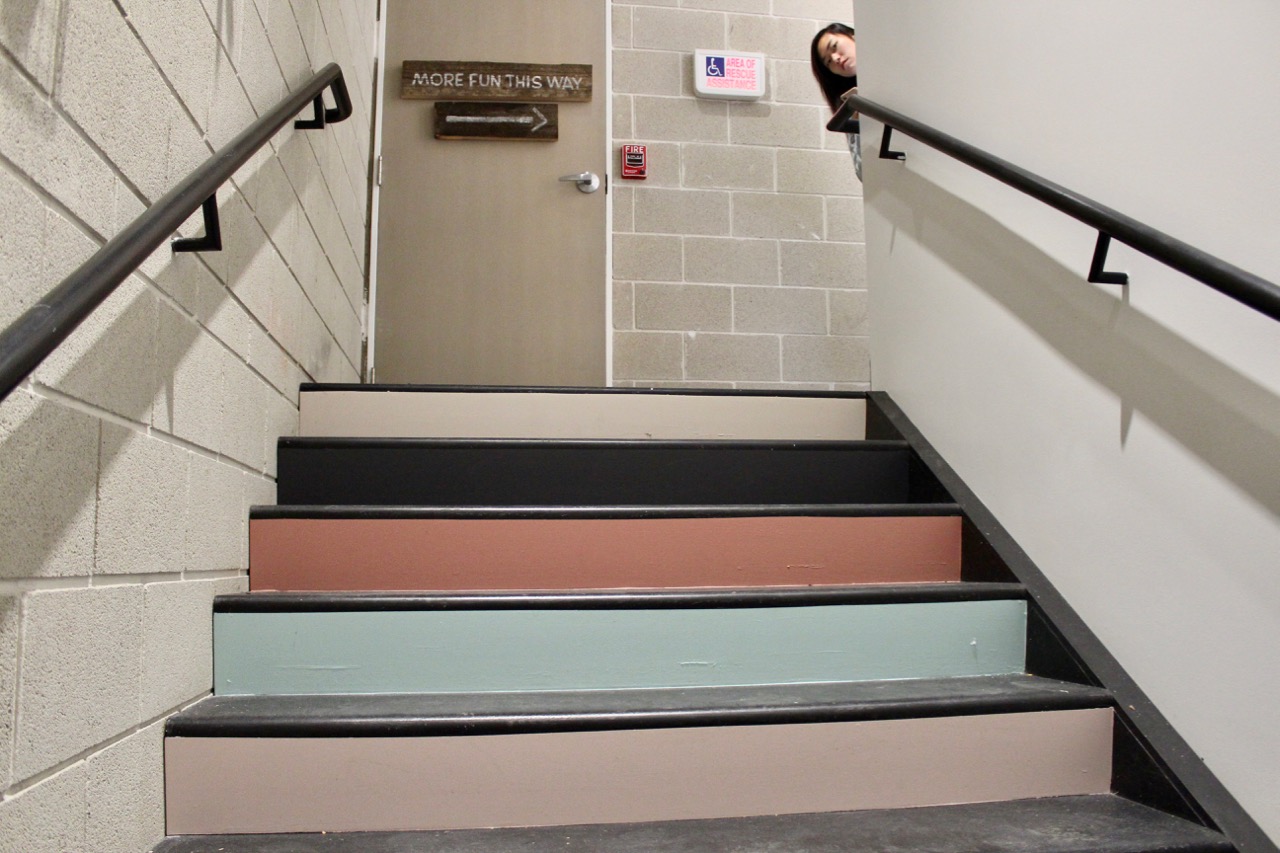 Shoppers can take an elevator up to the second floor or use the stairway, where the steps are painted the colors of the Google products: aqua for the Google home mini, "not pink" for the Pixel 3 and "just black" and "clearly white" for the Pixel 2.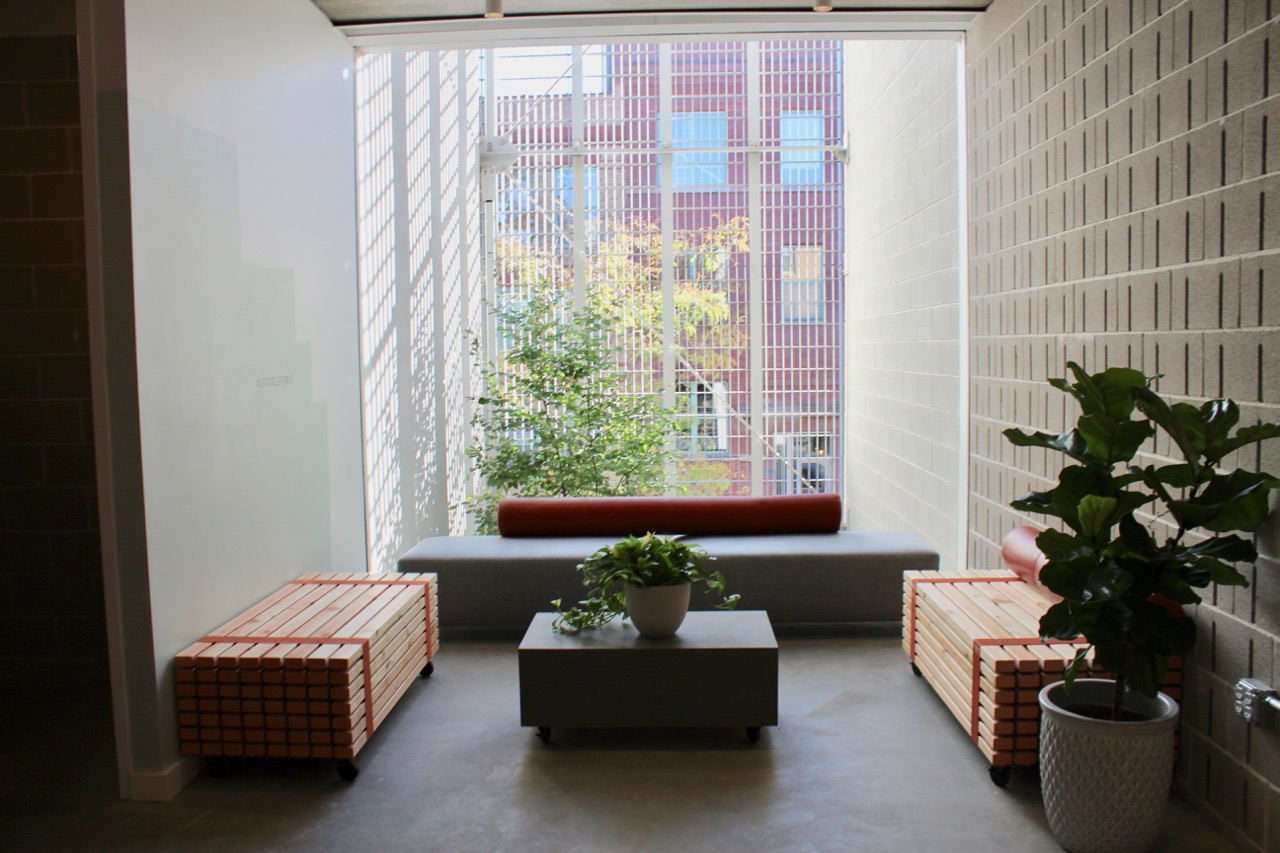 The store's second floor offers plenty of seating and a chance to check out a "toolbox" containing a loaded Pixel 3 phone that does not require a login. The box includes product cards with activity suggestions for exploring the phone's features.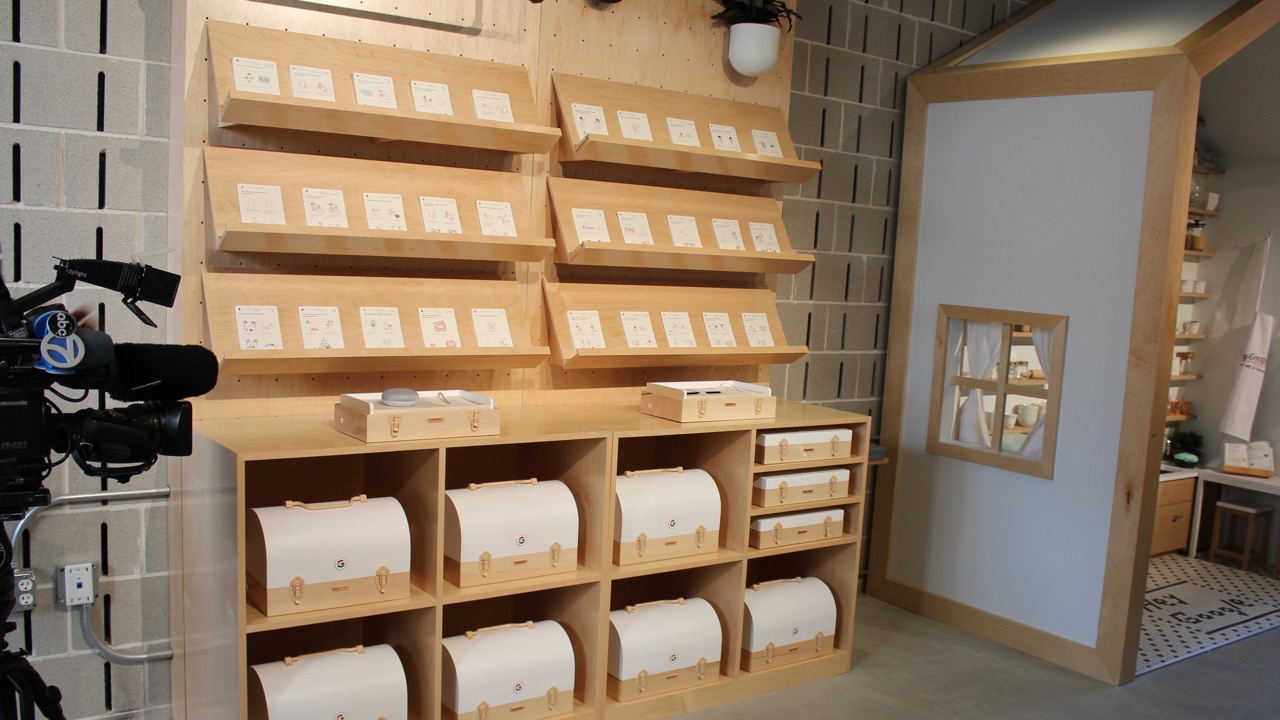 In addition to the toolboxes, there is a "Kawaii kitchen" filled with miniature products that feels like a life-sized children's dollhouse kitchen and provides voice-activated prompts, such as a drawer of snacks that opens on its own when a user says, "Google, make me a snack."
In a treehouse, uses can see themselves on a surveillance camera when they walk inside after activating a smart home system with a doorbell. The lights of the treehouse and window shades can be altered with voice prompts.
In a music area, users can put a Pixel 3 phone lens in front of a record album and hear it play, as well as see more information on the album. The machine learning lens technology also works for plants, animals, street signs and other objects. 
Lastly, there is a swing in a photo booth where a Google store staffer snaps several photos in burst mode and the phone's technology will suggest the best photo based on smile, if the subject's eyes are open and other factors.
Ald. Scott Waguespack (32nd) popped by the hardware store on its opening morning.
"I'm glad to see the vacant space get a temporary tenant and Google did a great job with the packaging of the pop-up," Waguespack said.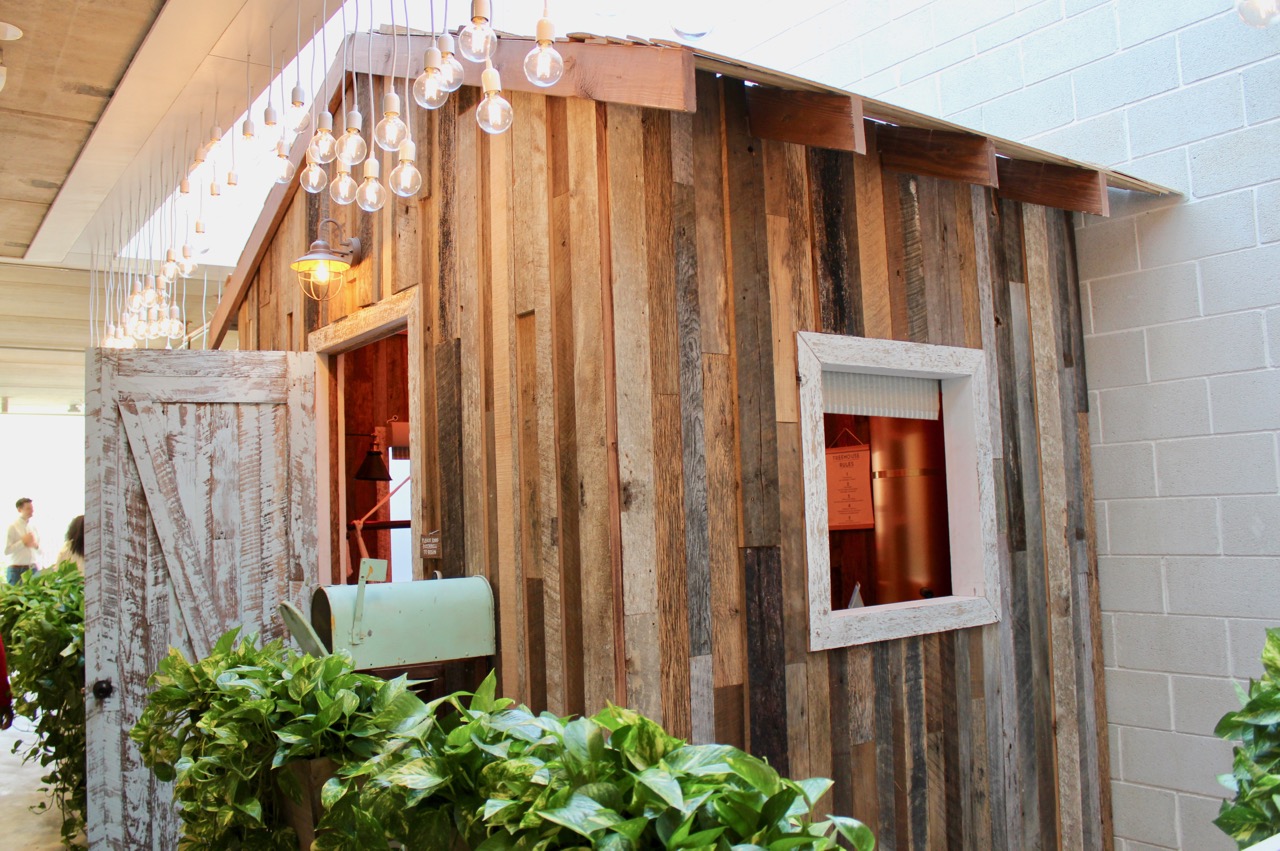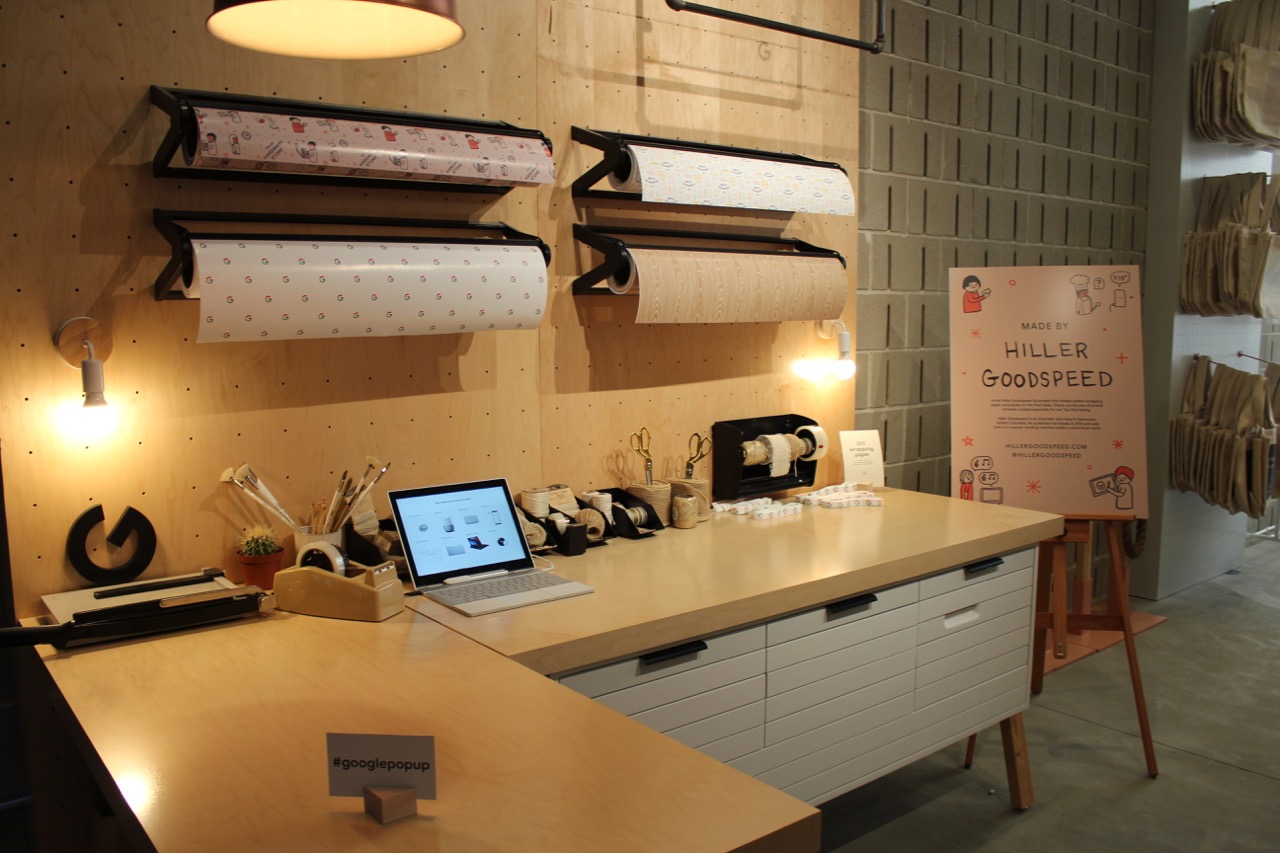 Do stories like this matter to you? Subscribe to Block Club Chicago. Every dime we make funds reporting from Chicago's neighborhoods.