PILSEN — On the eve of their five-year anniversary, Pilsen's juice bar Belli's is set to pack up their shop and open later this month a few blocks west on 18th Street.
Belli's, which has called Thalia Hall's retail space home for the last five years, is set to move to a storefront at 1309 W. 18th St. next week, owner Alex Curatolo said.
The new space, which is slightly smaller, will offer the same locally-grown produce, fresh juices, smoothies, jams and honey, while also expanding their grab-and-go selections of salads and healthy food options, Curatolo said.
The last day at their Thalia Hall location will be Sunday. Pending completion of construction and inspections, Curatolo plans to have the new location up and running by Halloween.  
"We aim to have a small gathering for Halloween and also an altar for Dia's de Los Muertos during the reopening," Curatolo said.
The move comes after building owner Bruce Finkelman notified Curatolo that her lease would not be renewed earlier this summer.
In July, Curatolo said she was caught off guard when Finkelman and 16" on Center's decided not to renew her lease. At the time, Curatolo called the decision a "selfish, heartless decision…to cut out a small, community-focused business that has worked so hard to keep our doors open and practice good ethics for our neighbors."
In a statement, Finkelman said the decision came down to needing the space for their "own business within the building is in need of extra space on the premise to operate."
On Wednesday, Heidi Hageman, a spokeswoman for 16″ on Center, said the Belli's space will serve as an expansion of Dusek's and will also be used as additional space for bands and performers.
The storefront is expected to reopen in early 2019 and more details are expected to be revealed at a later date, Hageman said.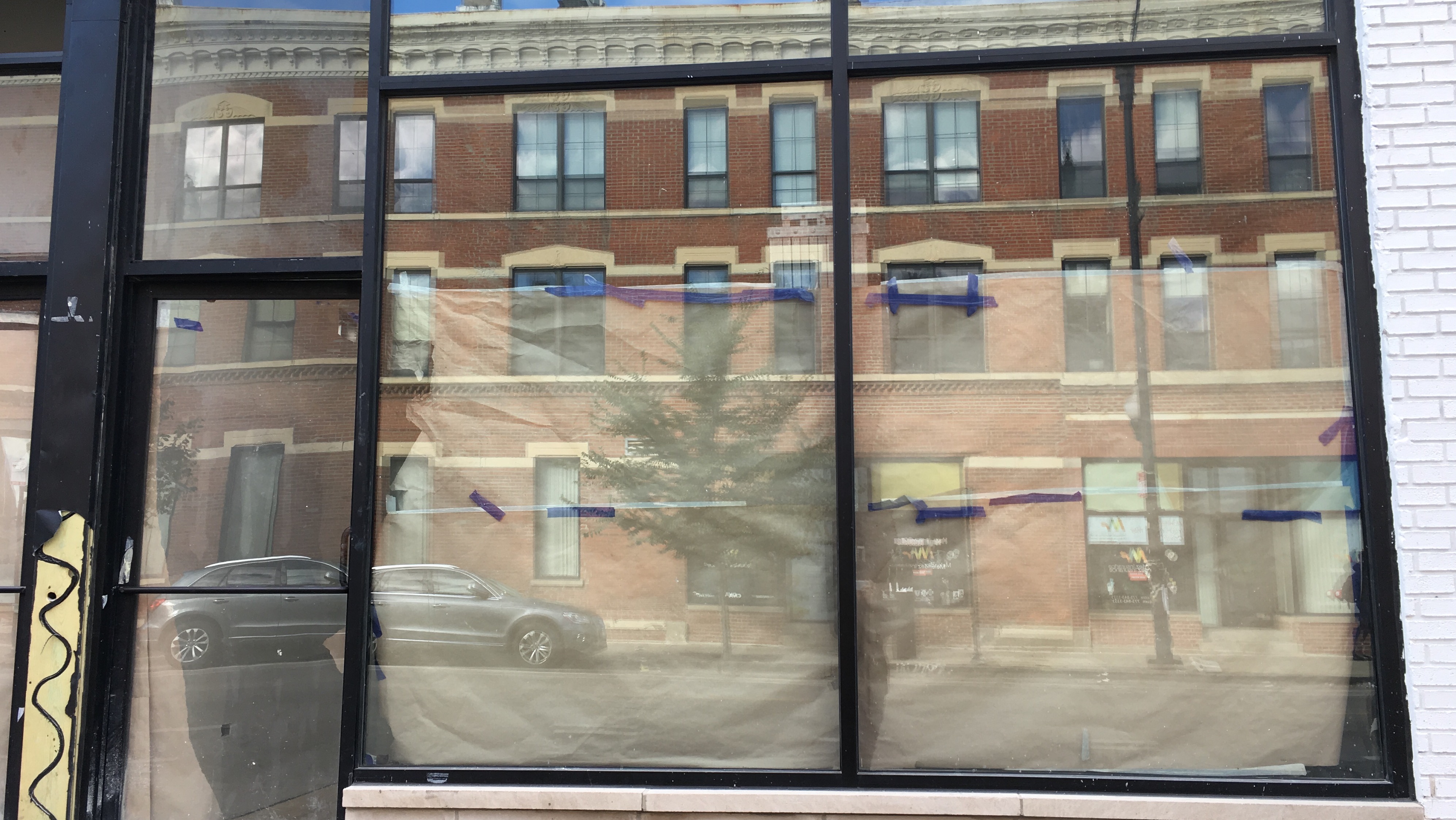 Since July, Curatolo has worked to find a place nearby to preserve the following that she's cultivated. 
"It's a process…and I had to think about the move a lot," she said. "Even if it's just a mile away you lose a lot of customers."
With community support and outreach from property owners, Curatolo was able to find a place that was near Belli's current location.
"We've had such a great response from the community saying,' Don't go," Curatolo said. "We value our customer relationships so much," she added. 
While the move is a short distance, that doesn't mean it's cheap. Curatolo said she had to take out a loan to cover the unexpected moving cost.
Belli's opened in October 2013; it was the second shop to open in Thalia Hall's retail space as owners Finkelman and Craig Golden worked to restore the Thalia Hall building into a theater and mixed-use development. The re-opened venue hosted its first show in May 2014.
Curatolo said the move is bittersweet. 
"It's sad," she said. "We built a lot. I've sacrificed a lot. Everyone who works here has sacrificed a lot…But we're on to better things."
"There's so many good memories of success that we've had as far as our mission working with youth, bringing healthy food, and we will continue to do that," she added.
Belli's plans to offer free health shots Thursday to celebrate their five year anniversary.