WICKER PARK — A tagger or group of taggers are spray painting the word "bad" all over Wicker Park — with at least one incident captured on surveillance video.
At about 3:30 a.m. Sunday, near the intersection of Damen and Potomac avenues, a video shared by a resident shows a man wearing a dark hooded jacket, jeans and back sneakers tentatively spraying the letter "B" on a side of a building and then looking around.
He finishes the tag, then quickly runs off with another person standing on the sidewalk. 
Nick Gecan, a Wicker Park resident, asked Block Club to publish the video in hopes that someone recognizes him or he turns himself in. A neighbor of Gecan's provided the video to Block Club.
"This guy is a plague in our neighborhood and needs to be stopped," Gecan said. 
Officer Laura Amezaga, a Chicago Police Department spokeswoman, said that there was one recent report made for graffiti in the 1500 block of North Ashand Avenue in Wicker Park. There was no report made for the tags at Damen and Potomac, Amezaga said. 

Over the weekend, the "bad" tag and variations of it also appeared on a fence surrounding the elevated CTA Blue Line Damen "L" tracks, and on four buildings along Division Street and Ashland avenues.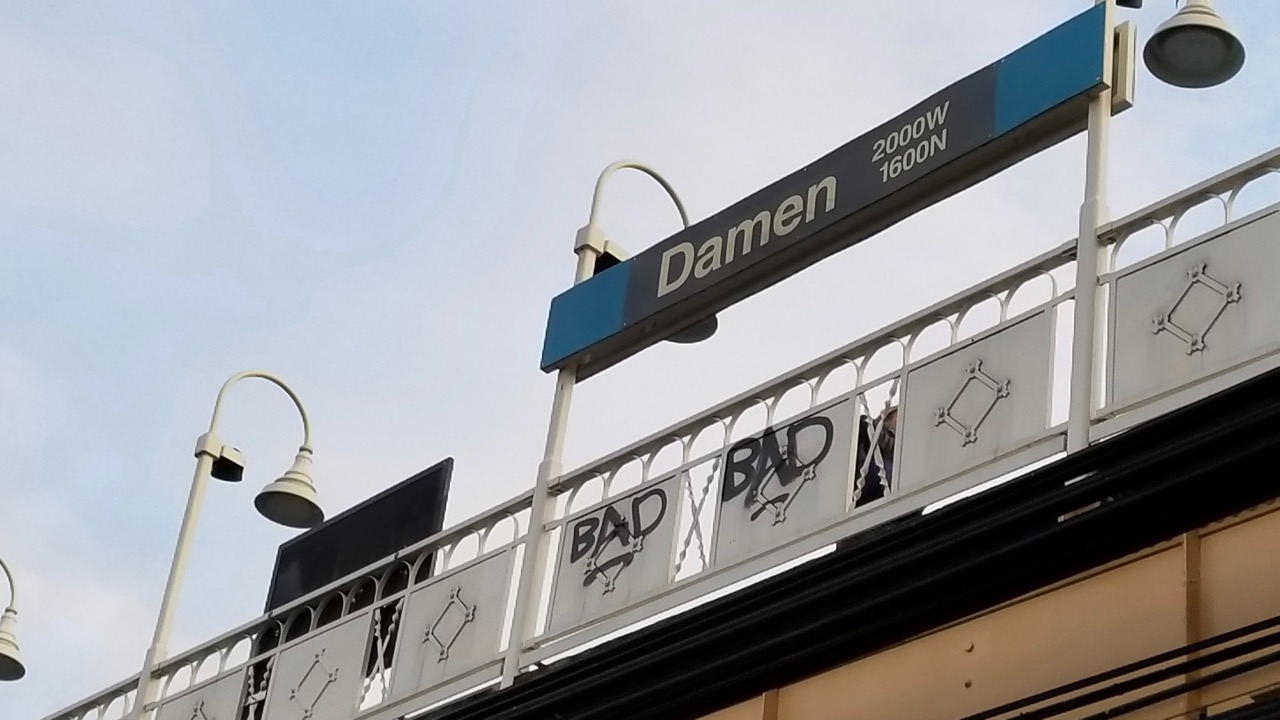 Christian Ficara, chief of staff for Ald. Brian Hopkins (2nd), said his office was notified on Tuesday by the owner of Connie's Cleaners, 1532 N. Ashland Ave. of the "bad" graffiti tag outside their storefront.
"Within 24 hours, the graffiti was removed by Streets & Sanitation. We confirmed its completion with an on-site inspection this morning," Ficara said. 
When requests are received, Ficara said the ward staff submits a service request to Streets & Sanitation, as well as to Graffiti Blasters.
"We encourage residents in the 2nd Ward to report graffiti when they see it. Our staff are trained to issue immediate service requests to the appropriate agencies as soon as complaints are filed," Ficara said.